Over the holidays we love to make recipes together and enjoy them together. These little Smoked Salmon Twirls have been made countless of times. We are big on appetizers and sharing while watching a holiday movie. Our daughter loooooves smoked salmon and will have it in any form and in any recipe. This one we have enjoyed for so many years. It is traditional smoked salmon and cream cheese which our daughter will pick, hands down every time for dinner but with a twist. We skip the bagel and add a little cucumber.
This recipe is very easy to make and is great to have on hand in the freezer for last minute company or if you are wanting something nice and light for the holidays. Making it with the cucumber allows it to be gluten free and a very healthy option compared to a lot of other appetizers for the holidays.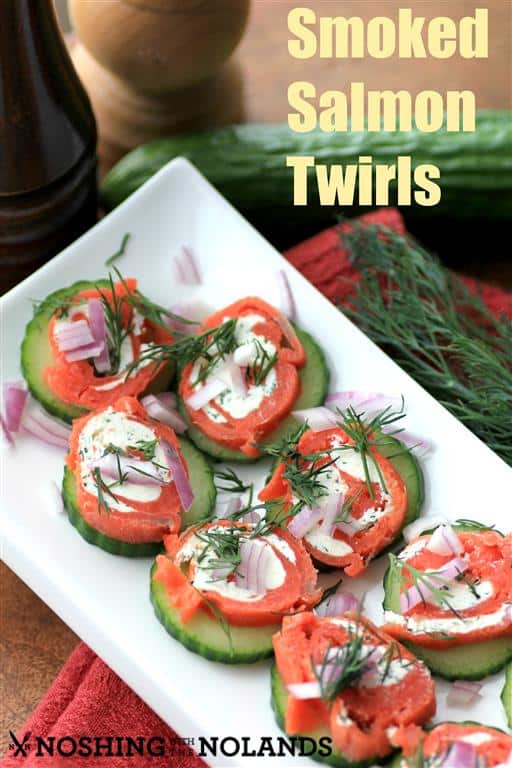 These are fun and colorful for the holidays and your whole family can join in to help make them. Even little ones can mix the cream cheese or sprinkle on the dill. Enjoy!!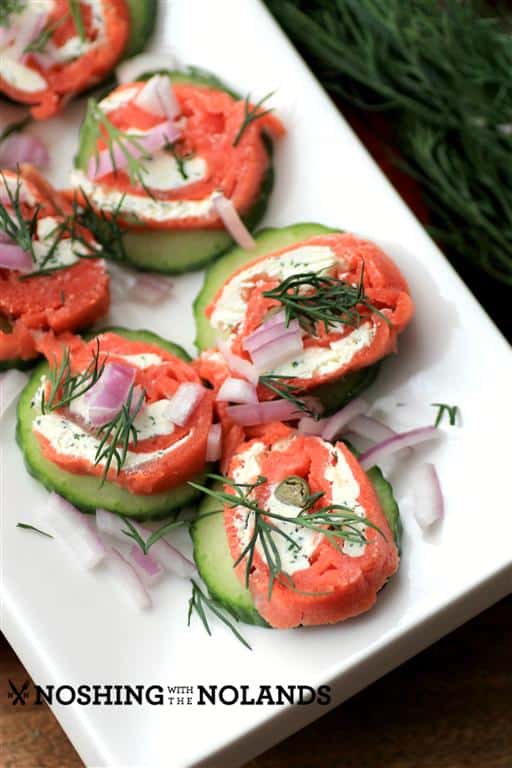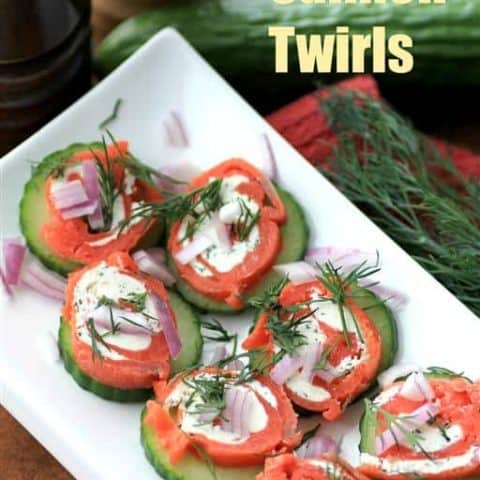 Smoked Salmon Twirls
Yield: 60
Prep Time: 20 minutes
Total Time: 20 minutes
A delightful twist on the traditional bagels and cream cheese with smoked salmon.
Ingredients
1/2 lb. smoked salmon, thinly sliced
1 - 8 oz. tub spreadable plain cream cheese
1 Tbsp. chopped fresh dill
1 Tbsp. capers
1 English cucumber
Red onion
Dill sprigs
Instructions
Lay salmon on plastic wrap in a 12 x 8" rectangle. Mix cream cheese with dill and spread carefully over the salmon. Along the long edge, about 1" in, line the capers in a row. Starting at the capers end slowly roll up, like a jelly roll, using the plastic wrap to help you. Squeeze gently to form a cylinder and twist ends closed. Freeze for at least 4 hours. Keeps well in the freezer for one month. Take from the freezer 20 min. before serving and let stand at room temperature. Slice and arrange on cucumber slices. Garnish with red onion and dill sprigs. Let stand 10 min. and then serve.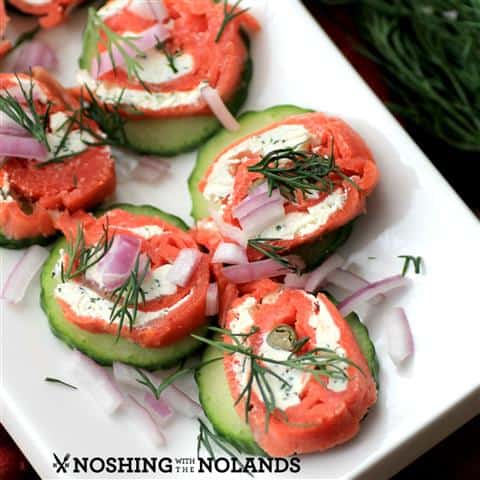 Do you have a family holiday recipe that everyone should try? Take the #BetterFoodForAll Challenge with Sobeys and you could win $1,000 in groceries! Or follow the #BetterFoodForAll hashtag on Twitter and Instagram for more holiday recipe inspiration from Canadians.