Snickers Bundt with Chocolate Caramel Peanut Sauce
I haven't done BundtaMonth for a long time. Crazy busy summer!! But I really wanted to make this Snickers Bundt with Chocolate Caramel Peanut Sauce. I have popped in and out but then this month's theme has really caught my eye. I asked Ken what is his favorite candy and he said Snickers, well that is the one candy bar that disappears the quickest at Halloween for sure and we don't usually have chocolate bars at any other time of the year.
So Snickers it was and I decided to do a warm Chocolate Caramel Peanut Sauce to go with it. With the holidays just around the corner this cake will sure to please and it is so easy. Everything made ahead including the sauce, just warm it back up and pour it on!! Enjoy!!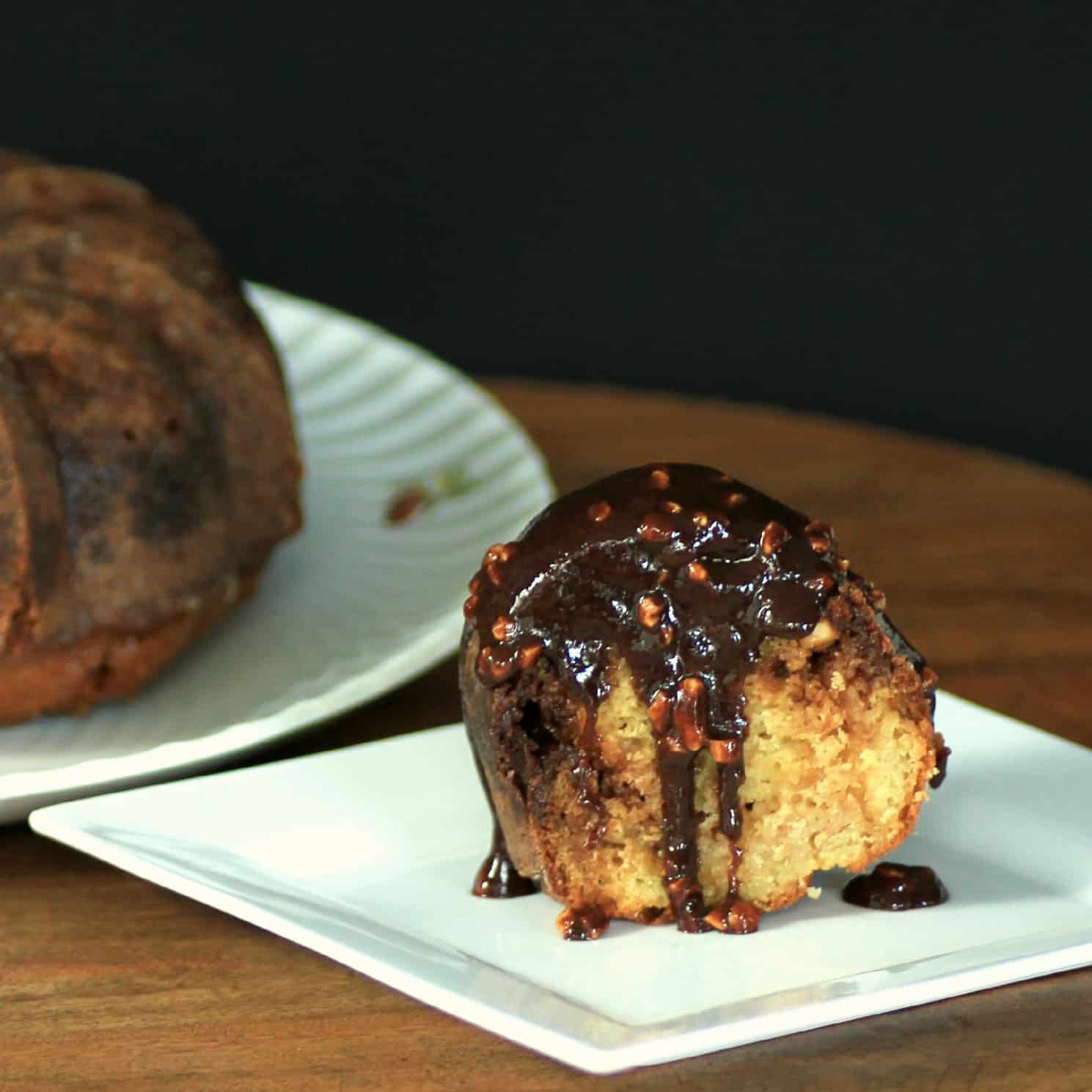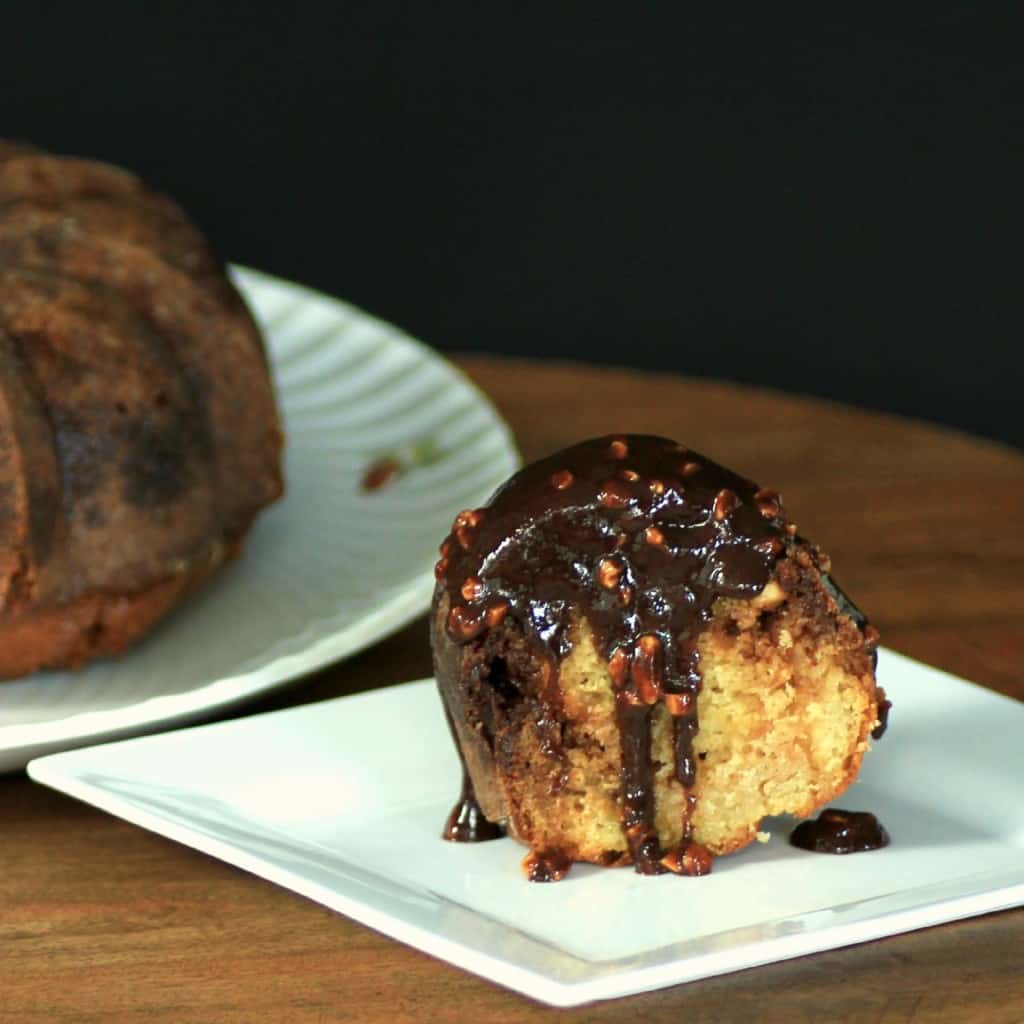 Snickers Bundt with Chocolate Caramel Peanut Sauce for #BundtaMonth
A scrumptious cake with hidden Snickers inside!!
Ingredients
½ cup butter, softened
1¼ cup sugar
3 eggs
2¼ cup flour
2 tsp. baking soda
½ tsp. salt
½ cup sour cream
¾ cup milk
2 cups fun size Snickers, diced
Chocolate Caramel Sauce
½ cup butter
1 cup brown sugar
½ cup half and half cream
1 tsp. vanilla
4 oz. semi sweet chocolate
⅓ cup peanuts, chopped finely
Instructions
Preheat oven to 350F. Spray a bundt pan with cooking spray and flour, set aside. Whisk together the flour, baking soda and salt.
In a standupmixer with a paddle attachment, mix together the butter and sugar. Add the eggs one at a time, mixing well after each addition. Alternatively add the flour, sour cream and milk, ending with the flour. Beat well for 2 min.
Fold in the Snickers bars. Pour into the prepared pan and bake for 45-50 min. until the cake is golden brown and a cake tester comes out clean. Let cool 5 min. Remove from pan and let cool completely.
Chocolate Caramel Sauce
Melt the butter, brown sugar and cream together. Let simmer for 2 min. Remove from heat and add vanilla and chocolate. Stir to melt. Serve warm with a slice of cake.
Look at all these gorgeous bundts to drool over, I would like a slice of each please!!
Here's how you can be a part of Bundt-a-Month:
Simple rule: Bake us a Bundt using your favorite candy
Post it before October 31, 2013
Use the #BundtaMonth hashtag in your title. (For ex: title could read – #BundtaMonth: Candy Bundt)
Add your entry to the Linky tool below
Link back to our announcement posts
Powered by Linky Tools
Click here to enter your link and view this Linky Tools list…
Bring your favorite chocolate dessert to Roxana's home baking #chocolateparty and win amazing prizes from Imperial Sugar®, Gold Medal Flour®, Safest Choice™ Pasteurized Eggs and KitchenAid®