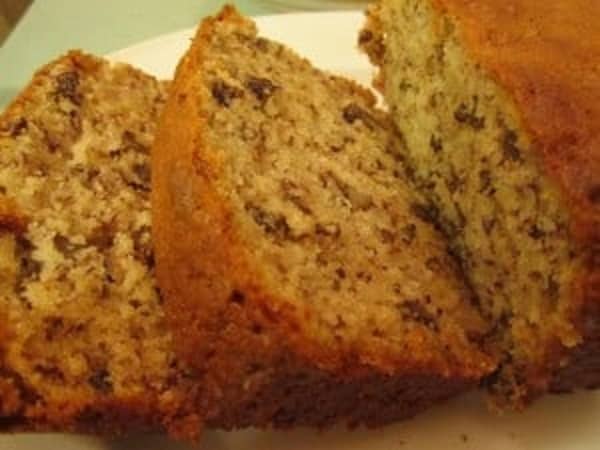 I love making Banana Bread in fact the whole family loves banana bread! It's so easy to whip up a loaf and who doesn't love a warm slice of banana bread with a pat of melted butter? We almost always have banana's in the house, and on occasion, when they may be getting a little old and are maybe to ripe to eat I toss them in the freezer.
Once I have a few collected in my freezer I will bake up a couple of loaves. Because we are a small family, there is only the 3 of us, I may put a loaf in the freezer for later. They also make a wonderful hostess if you are going for a visit to someone's house!!
Here is my tried and true recipe, I hope your family loves it as much as mine!!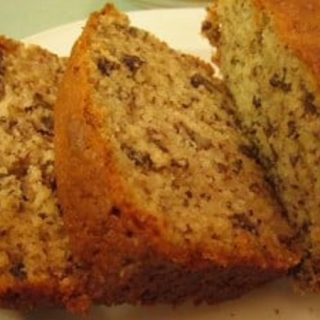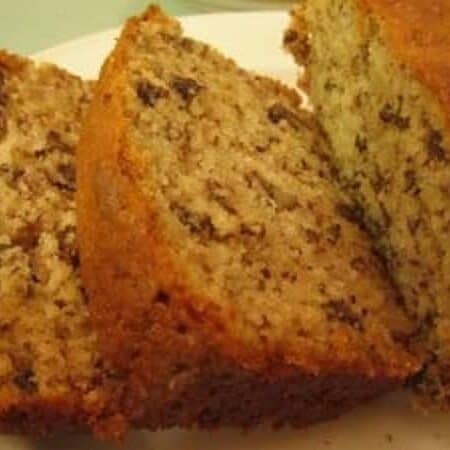 Banana Bread
Yield: 12 slices
Prep Time: 15 minutes
Cook Time: 1 hour
Additional Time: 30 minutes
Total Time: 1 hour 45 minutes
This tried and true recipe makes up a loaf of wonderful banana bread and is as easy as pie!
Ingredients
1/2 cup butter, softened
1 cup of sugar
2 large eggs
1 1/2 cup flour
1 tsp. baking soda
1 tsp. salt
1 cup mashed bananas
1 tsp. vanilla extract
1/2 cup sour cream
3/4 cup pecans
Instructions
Preheat the oven to 350 degrees F.
Grease a 9"×5″ loaf pan with butter and set aside
Using a stand mixer beat together butter and sugar until fluffy.
Beat in eggs one at a time until smooth.
In another bowl whisk together flour, baking soda, and salt.
Slowly add the dry mixture to the butter mixture and mix until it is incorporated.
Add the bananas mashed with orange juice and then add the sour cream.
Gently stir in pecans.
Pour into the prepared loaf pan.
Bake at 350 degrees F for 50-60 minute until a toothpick inserted into the center comes out clean.
Let cool in the pan for 15 min. on a cooling rack and then invert pan and release loaf and let cool completely on a cooling rack.
Nutrition Information:
Yield: 12
Serving Size: 1
Amount Per Serving:
Calories: 282
Total Fat: 15g
Saturated Fat: 7g
Trans Fat: 0g
Unsaturated Fat: 7g
Cholesterol: 57mg
Sodium: 375mg
Carbohydrates: 34g
Fiber: 2g
Sugar: 20g
Protein: 4g
Recipe calculation was provided by Nutritionix and is estimation only. If you need nutritional calculations for medical reasons, please use a source that you trust.