One of the easiest ways to add a lot of bright flavour to a recipe is to add some lemon zest, so let's learn How to Zest a Lemon. I've seen lemon zest called sunshine you can add to food – and it's true, it adds that certain something many recipes are missing. If you've got a recipe that needs something, but you're not sure what, try lemon zest – it hasn't failed me yet.
Want some great recipes using lemon zest? Try our Lemon Chess Pie or Lemon Pie Bars too.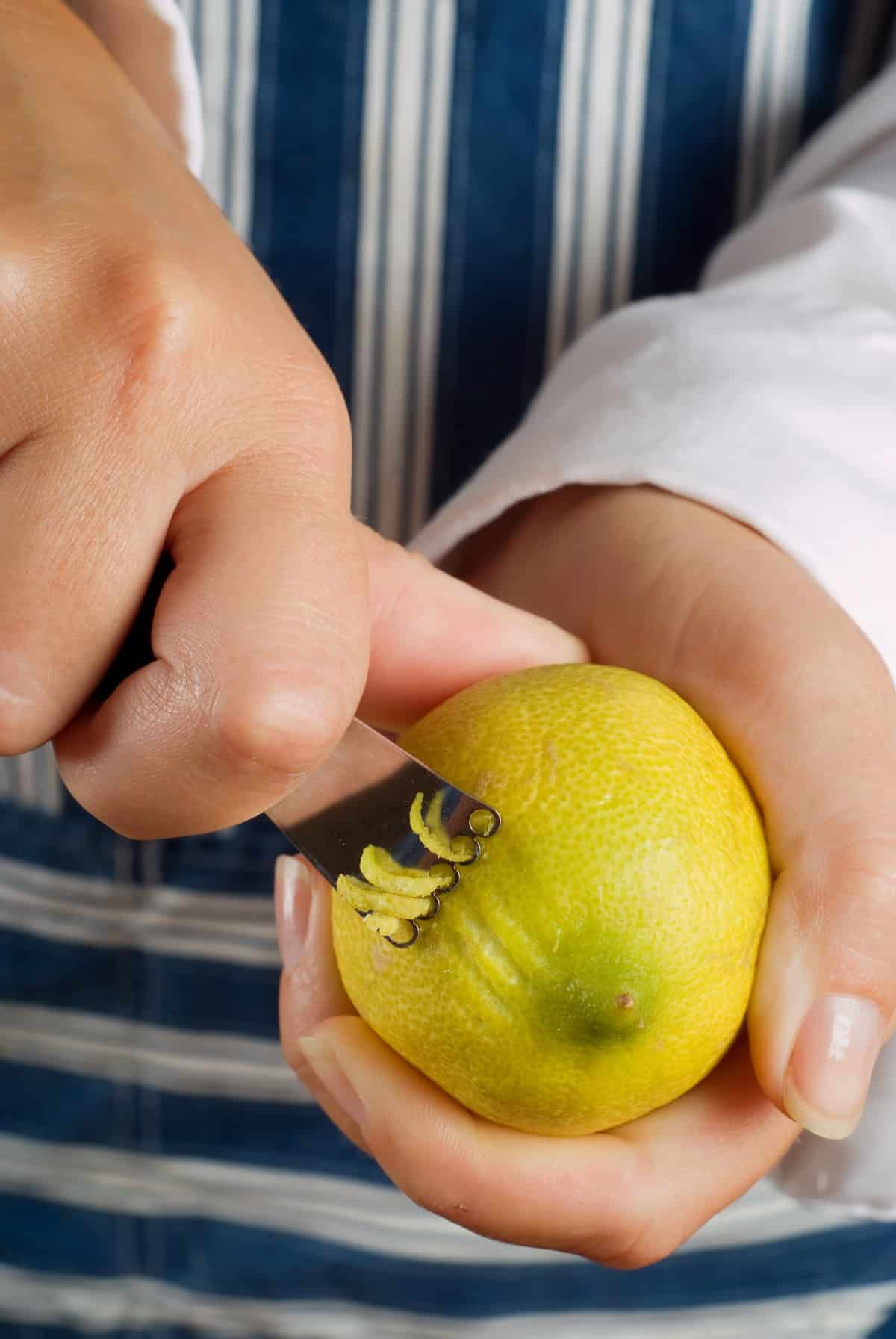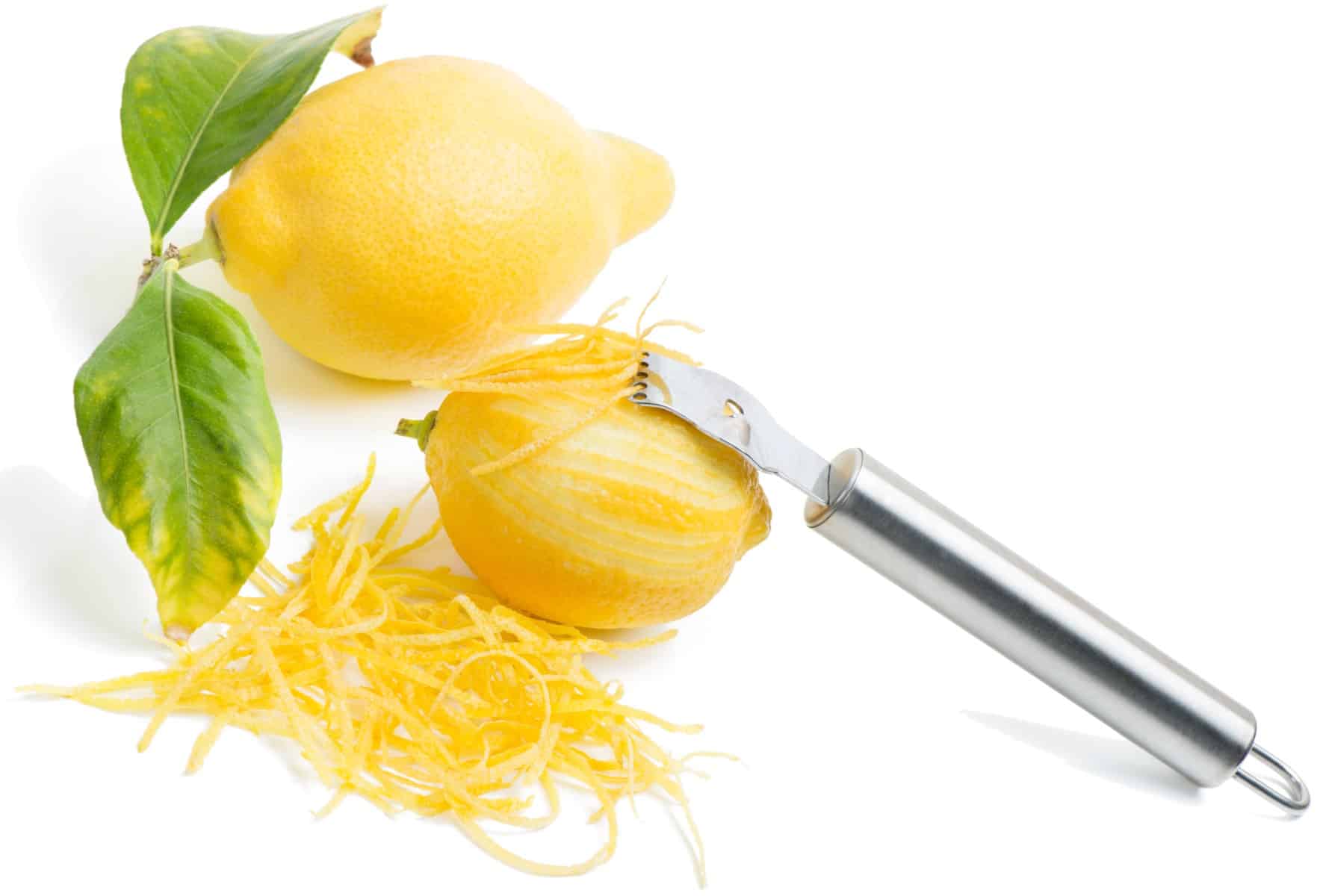 Is lemon zest just the peel?
The zest of a lemon (or any citrus fruit, really) is simply a fancy word for the outer peel. It's the part that is coloured (stop zesting when you get to the white part or pith) and packs all the flavourful oils in it. In fact, the outer peel has more flavour on a pound-for-pound scale than lemon juice and with almost no acidity. This means that adding some zest to recipes is a sure way to increase the flavour.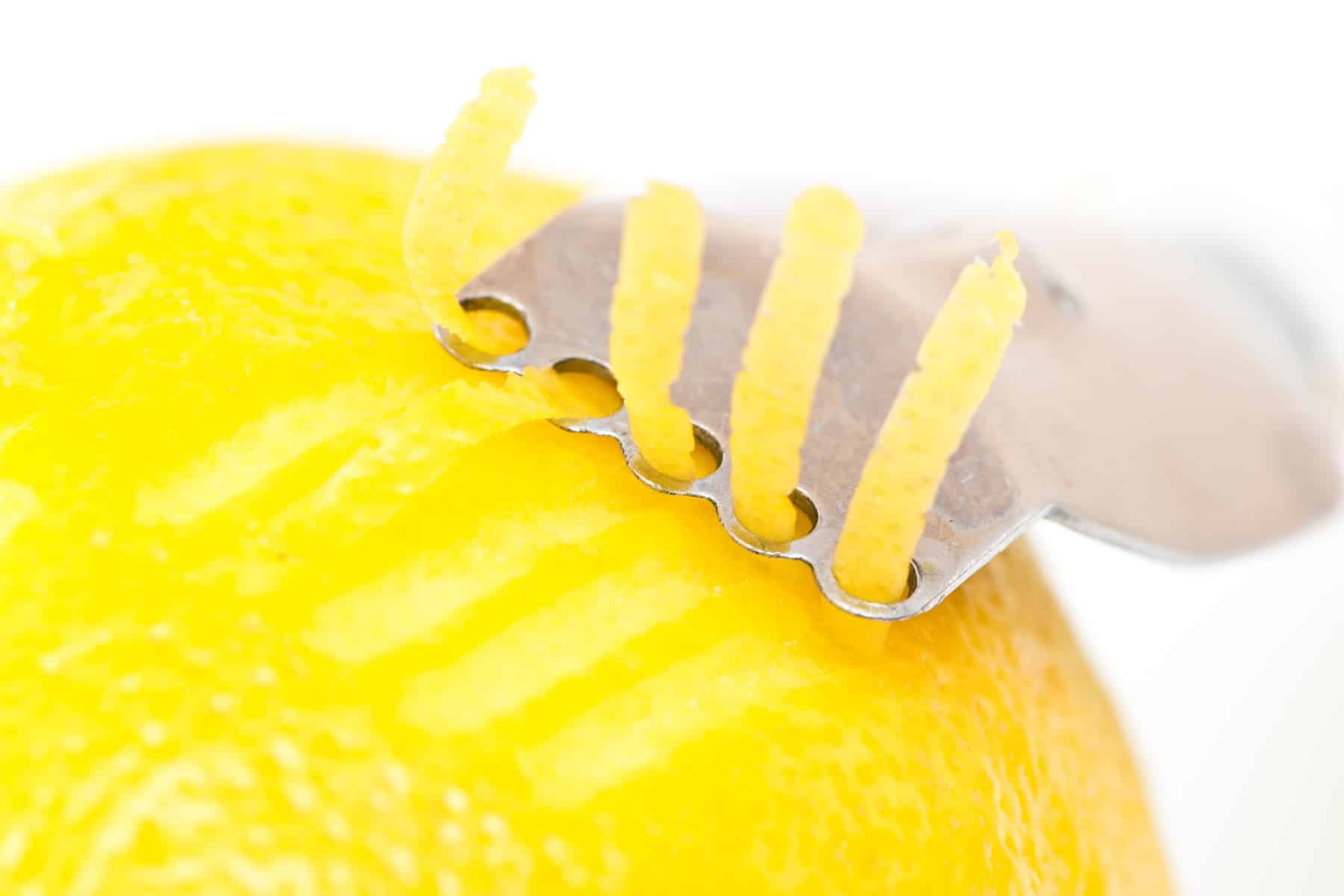 What is the Easiest way to Zest a Lemon?
The easiest way to zest a lemon is with a tool called a lemon or citrus zester. These tools are specifically made for zesting and can look like a tiny hand. They are designed to create long strips of zest. You can then take these long, narrow strips and finely chop them up to add to lemon recipes. Hold the lemon in one hand and the zester in the other and move downwards following the curve of the lemon. Make sure you only zest the outer layer – the white pith can be bitter.
The other easy way to zest citrus is with a Microplane. These look like small graters or rasps – because that's exactly what they are. All you need to do is rub a washed and dried lemon up and down over the Microplane, and in no time, you'll have some very finely grated lemon zest. Be careful to keep your fingers away from the Microplane – they hurt!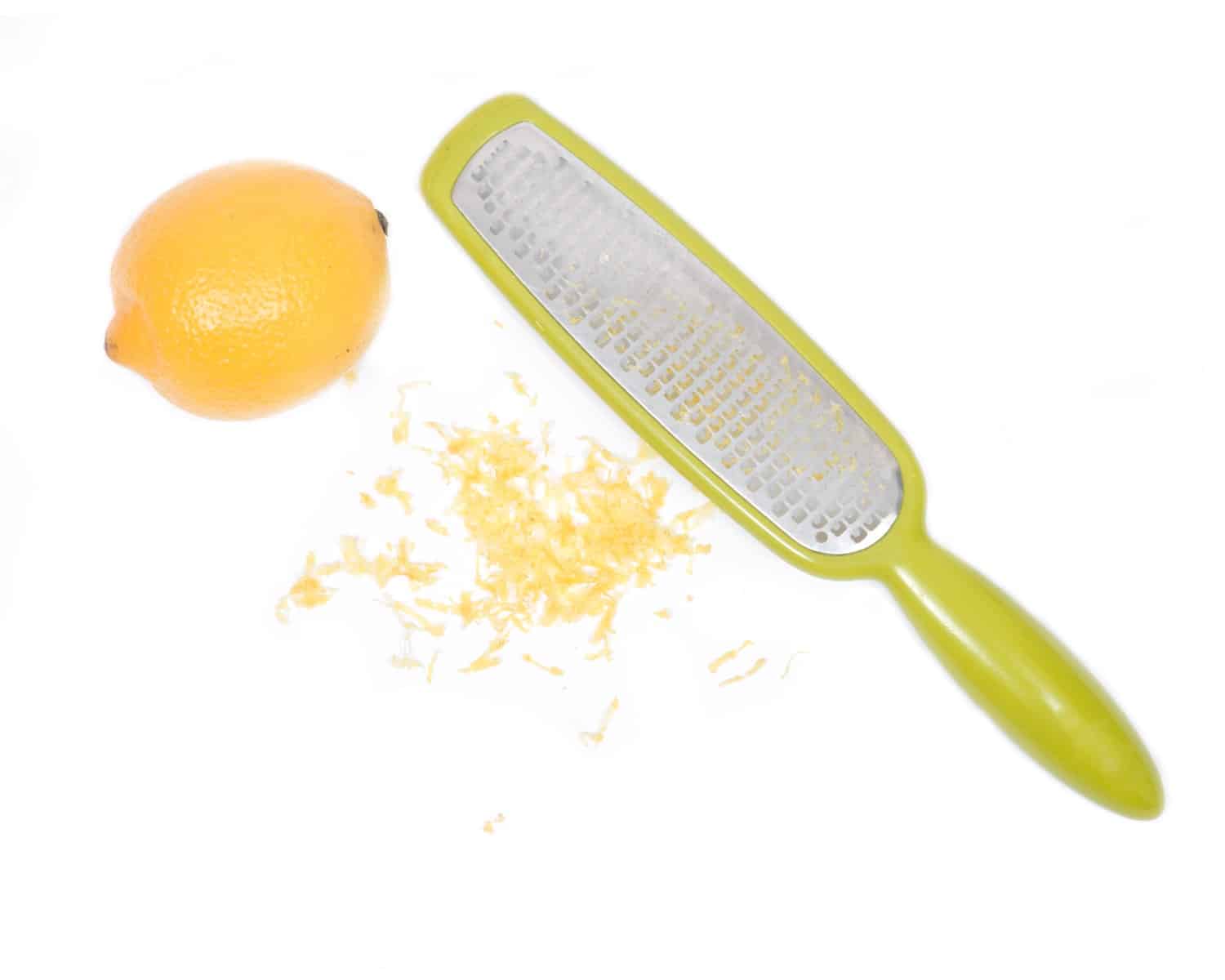 How do you Zest a Lemon without a Zester?
Okay, but what if you don't have a zester or a Microplane? Can you still zest a lemon? The answer is yes! There are lots of ways to zest a lemon without a zester or Microplane. You can use a box cheese grater. These cheese graters usually have 4 different sizes of graters on them – pick the finest one and rub the lemon up and down it. You may need to stick your hand inside the grater to get the zest out, as it can clump up in there. Another way to zest without a zester is to use a vegetable peeler – just be careful to stop when you get to the pith. You'll need to chop up the larger bits after you use a vegetable peeler to zest your lemons, but it's a great way to do it using something you probably have in your kitchen anyway.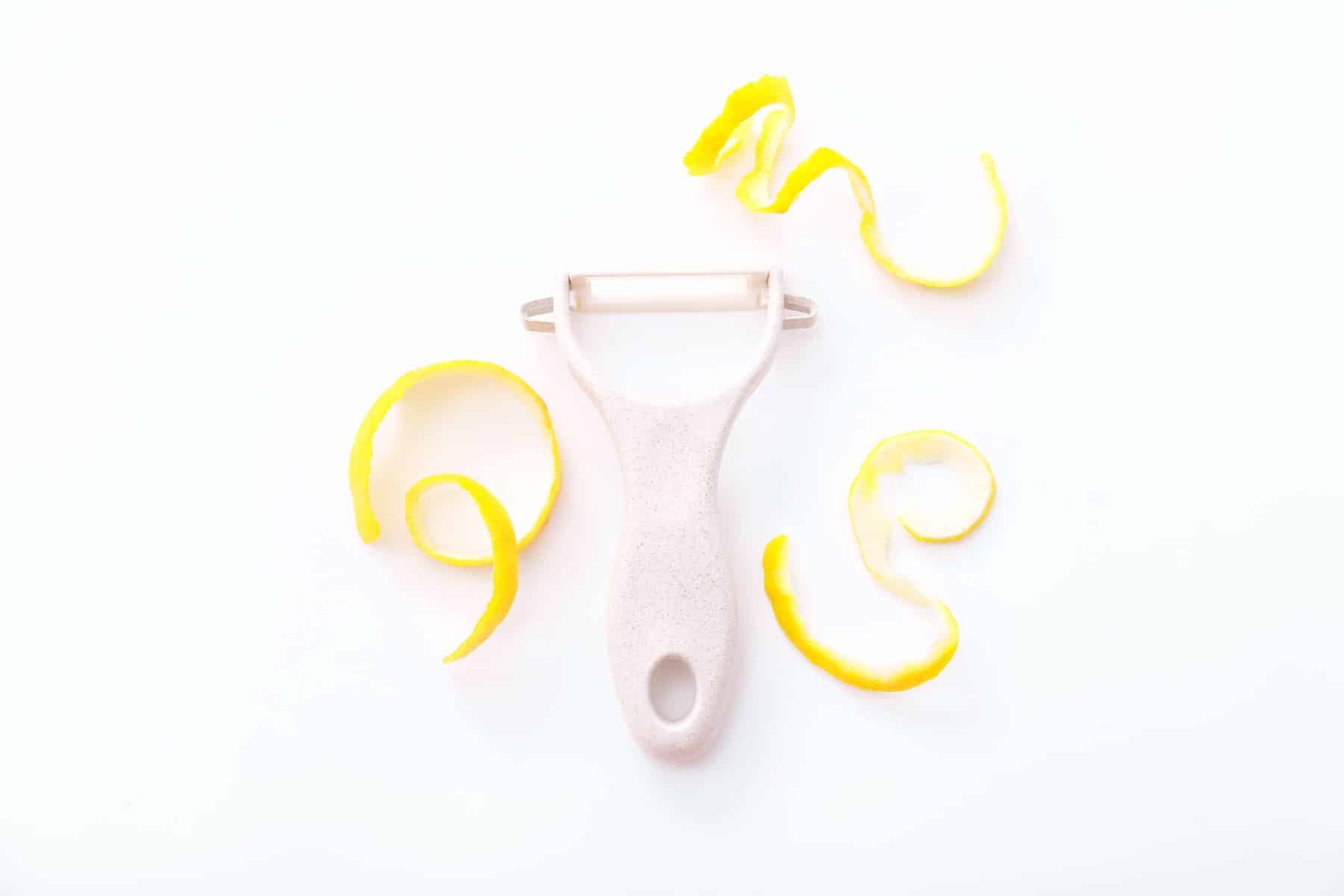 The final way to zest a lemon without a zester that I'm going to talk about is the most basic one and uses a tool that is in every kitchen – a paring knife. Simply cut the outer peel away with your paring knife and then finely chop it into tiny pieces. It's not as elegant as a zester (which makes fabulous rind curls that you can use for garnishes on drinks), but it gets the job done. If you're finding that you're using lemon zest a lot, though, investing in a zester is a good way to go. They're fast, easy to use, and inexpensive. They are an easy way to add lemon flavour to many recipes. All in all a great addition to your kitchen toolset.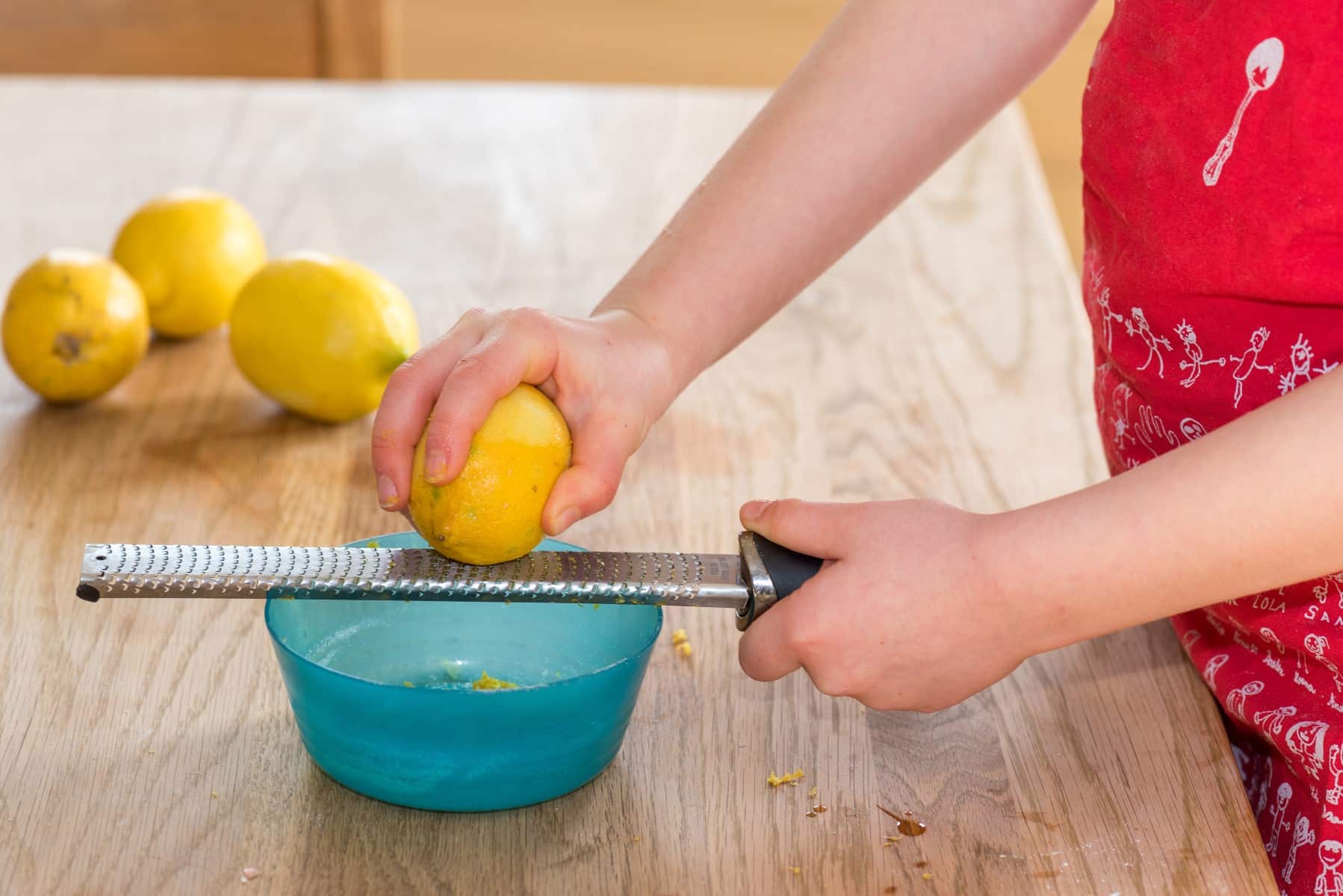 Zesting is easy; get your kids in the kitchen to help. They love to learn cool new techniques in the kitchen.
Can I Do This With Any Citrus Fruit?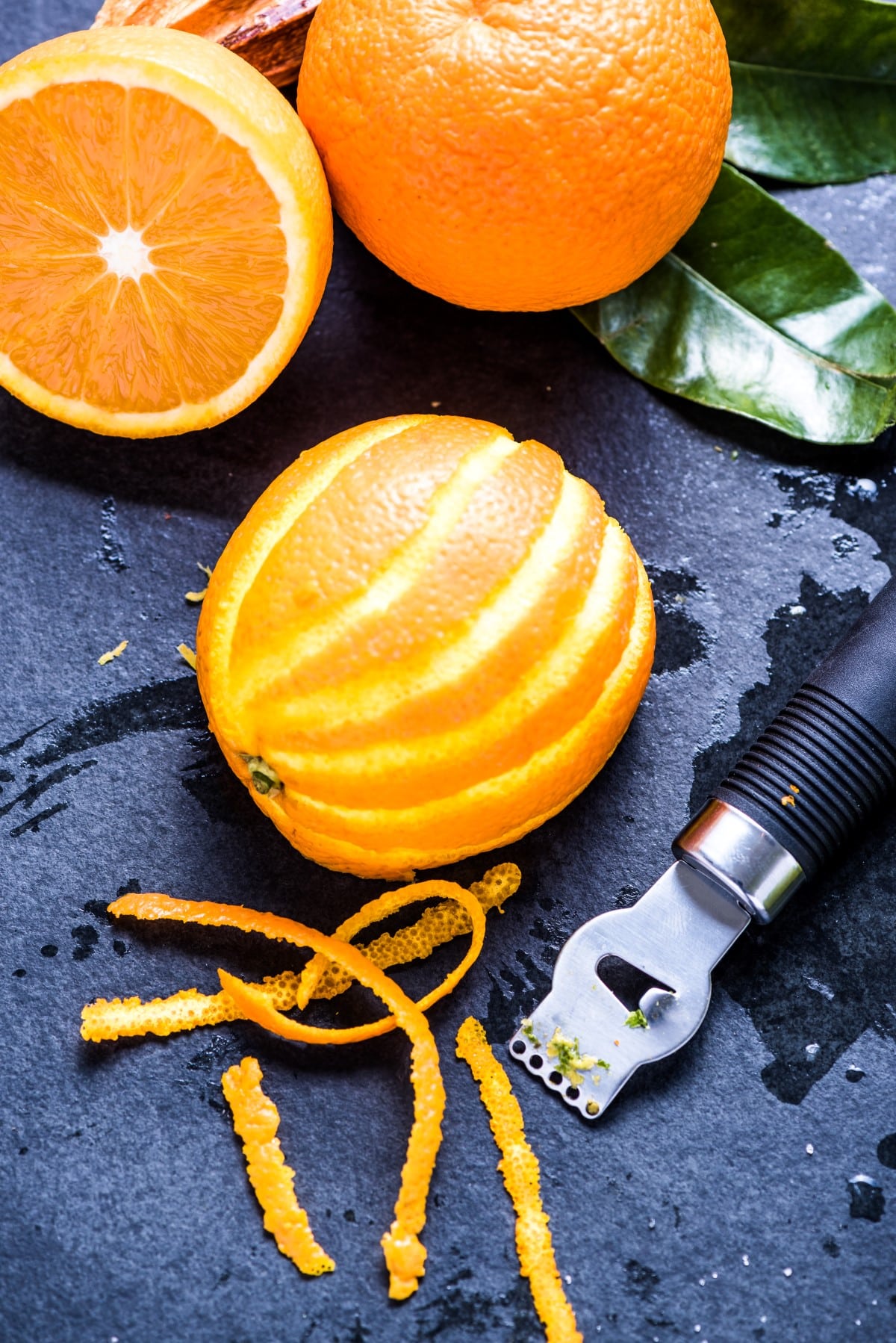 Absolutely, zesting works for oranges, limes, and grapefruit, any citrus that you would like to add to a recipe.