I love the fresh taste of lemon at any time of the year. Lemon pie filling bars I have made so many times but I had never made a Lemon Chess Pie before. To be honest, I hadn't even heard of it until I was watching the Food Network and a chef was making lemon chess tarts which he said was his take on Lemon Chess Pie.
It intrigued me right away to come up with a recipe for this dessert. The first time we made it there was too much pie dough and custard for a standard 9-inch pie so we went back to the drawing board with it.
I also wanted to make a shortbread crust. Something that you don't always see with a chess pie but I thought it would be so good and I was right!! Amber is a huge lover of shortbread so this pie she adored. Try some other pies too like our Cherry Pie, Peach Pie with Almond Cream, or a Classic Apple Pie.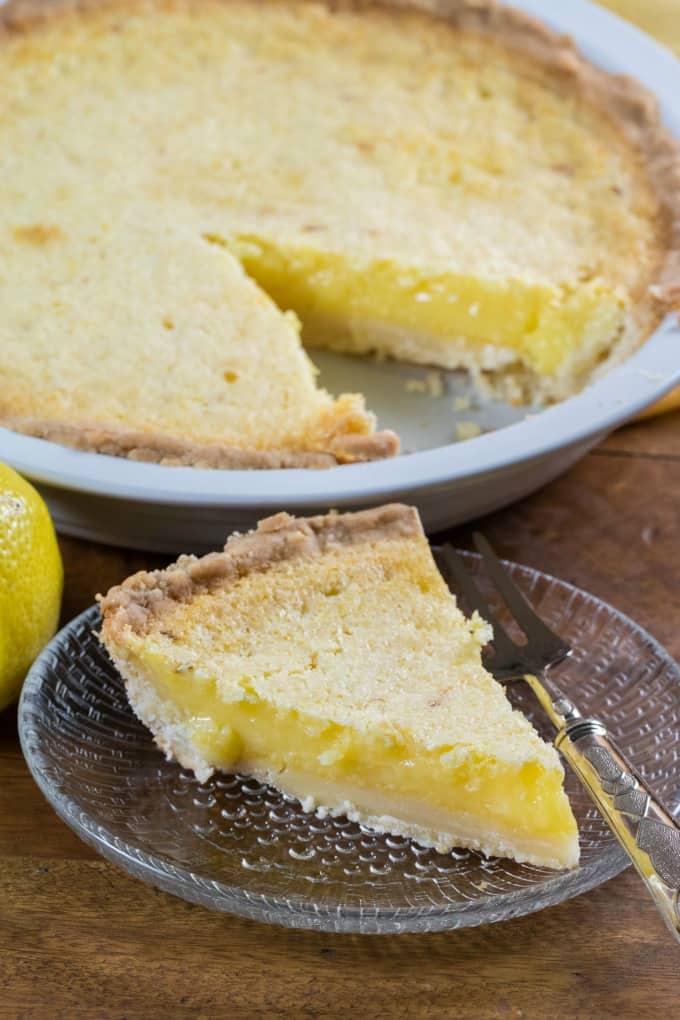 What is Lemon Chess Pie?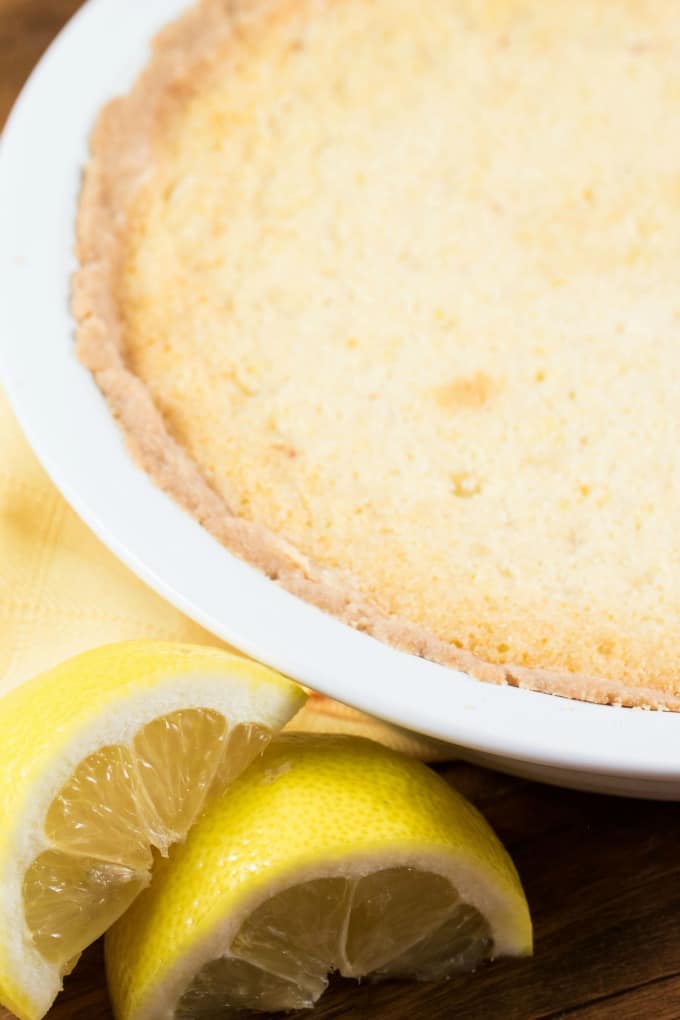 Chess pies are a Southern specialty that has been around for hundreds of years I have learned. With so many recipes there are always a few stories as to where it originated. There is even a chocolate chess pie.
Some recipes have vinegar or buttermilk in them while some have cornmeal. Because Amber is a lover of cornmeal and she was the first to make this pie we went with the cornmeal version.
The best basic chess pie recipe calls for a single sweet pie shell, in our case we used a delightful shortbread crust. Flour, cornmeal, butter, sugar, salt, and eggs make up the filling. Because we made a lemon version we added in lemon juice and lemon zest.
There is plenty of folklore around where the name Chess Pie came from. The most reasonable answer is that the English lemon curd pie filling is close to this and that chess is close to cheese referring to a curd pie.
They say this pie is a "cheese-like cheesecake," but it is much closer to a curd than cheese in my opinion.
How to Make Lemon Chess Pie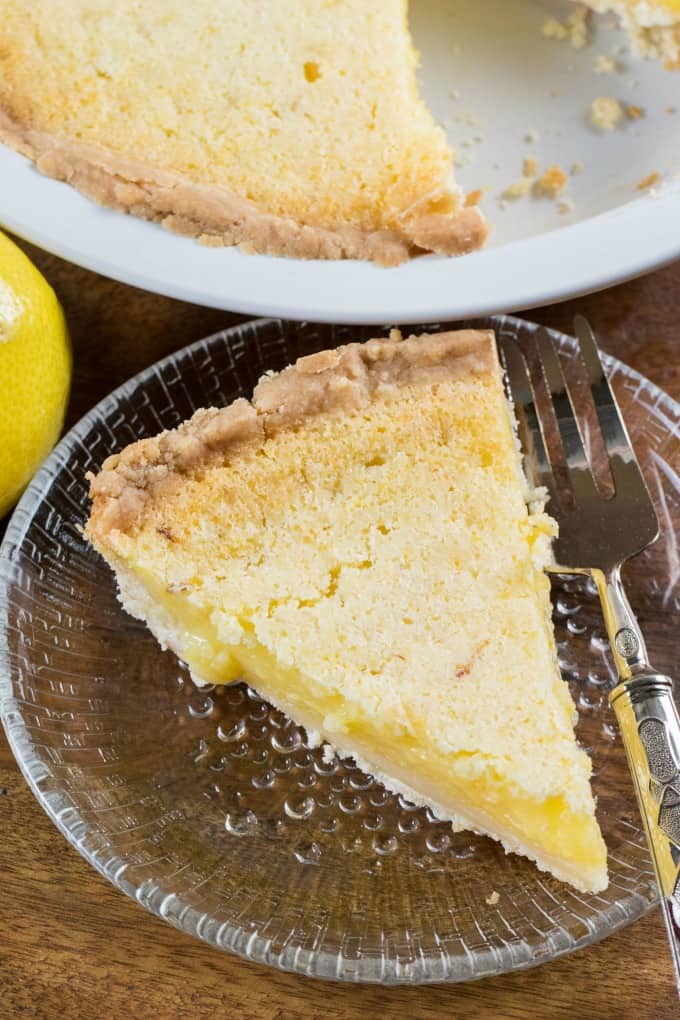 Bill Clinton is a lover of this dessert. There are many of his recipes for lemon chess pie floating around on the internet. To make this pie it is easy.
First, a single crust is made in a pie plate, this can be store-bought, or you can use our basic pie crust or the shortbread one I have for you today which is very easy to make and only 3 ingredients.
Flour, cornmeal, sugar, butter, salt, lemon juice, lemon zest, and eggs are mixed in a large bowl and are added to the pie crust. The pie is then baked for 40 minutes to 45 minutes or until the top is golden brown and the middle is set.
Then cool on a wire rack and once cooled refrigerate. You can serve this with a dollop of whip cream if you like, we just served it plain and it was so so good.
Do You Have to Refrigerate Lemon Chess Pie?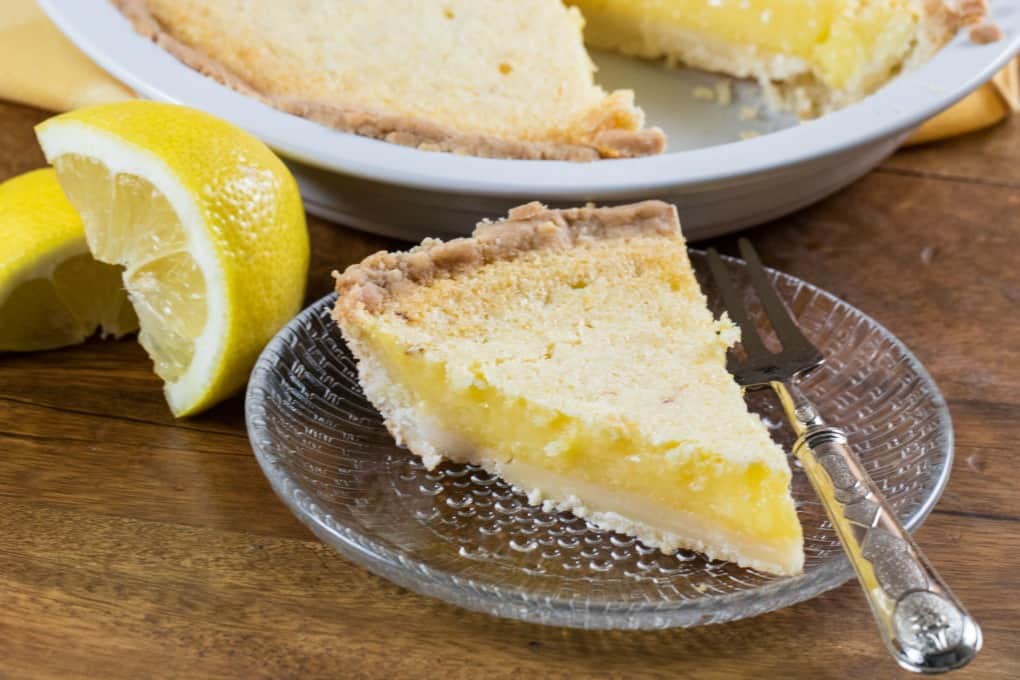 I recommend you refrigerate and if it lasts that long you can keep it for 2-3 days in the refrigerator. In days of yore, they would put pies like this in a pie chest or pie safe. The word chest is also close to chess and could be where the name was derived from also.
They used a pie safe or chest, not to keep items cold as this was in the days before iceboxes were invented. They instead were used to keep insects and vermin away.
Well, we have come a long way since then so I would just refrigerate and warm to room temperature before serving. Enjoy this lovely pie any time! I just adore that "tons of lemon" flavor!!
This type of pie I like a little cold when serving. You can remove it from the refrigerator maybe 15 minutes before serving to get that chill off.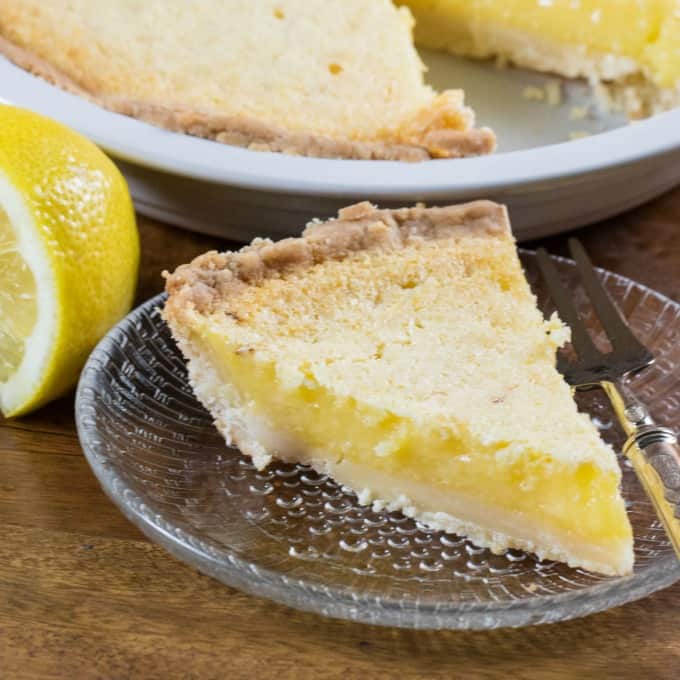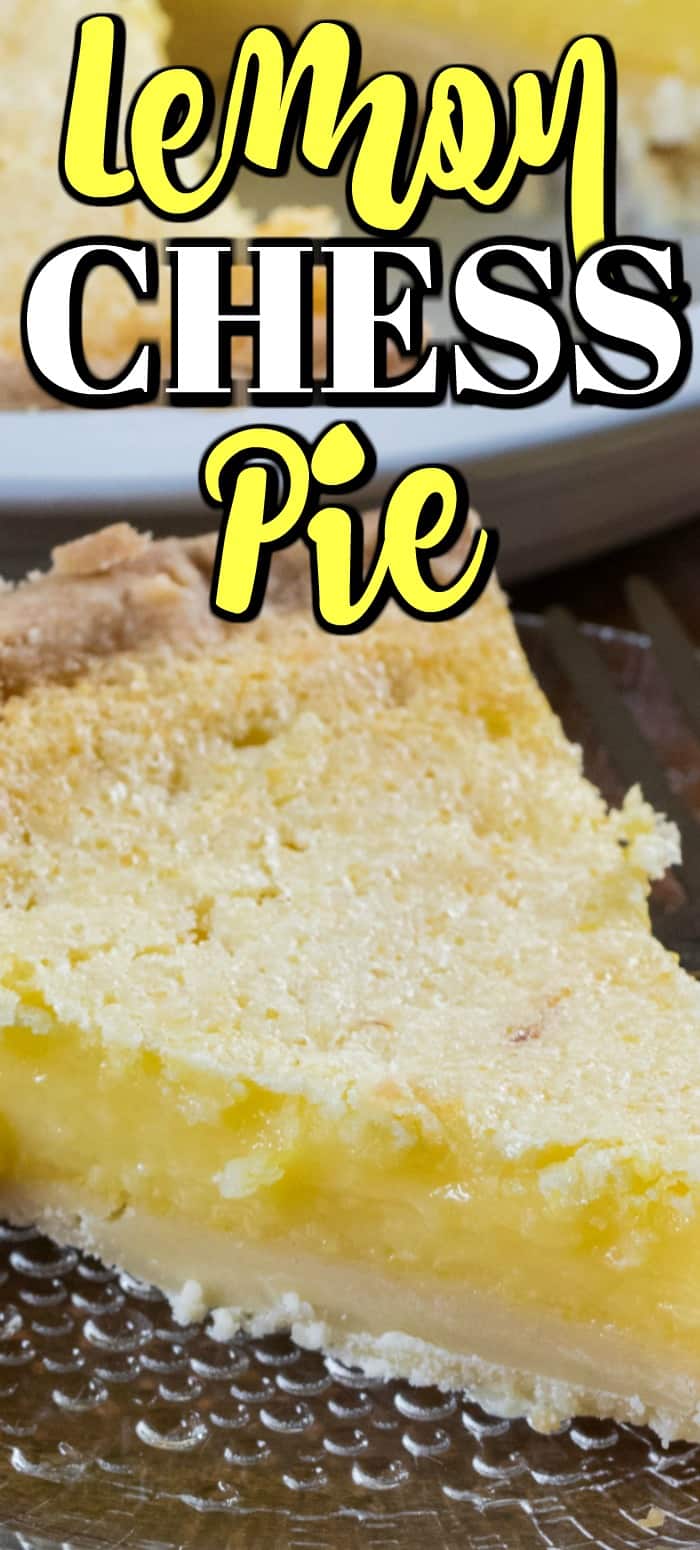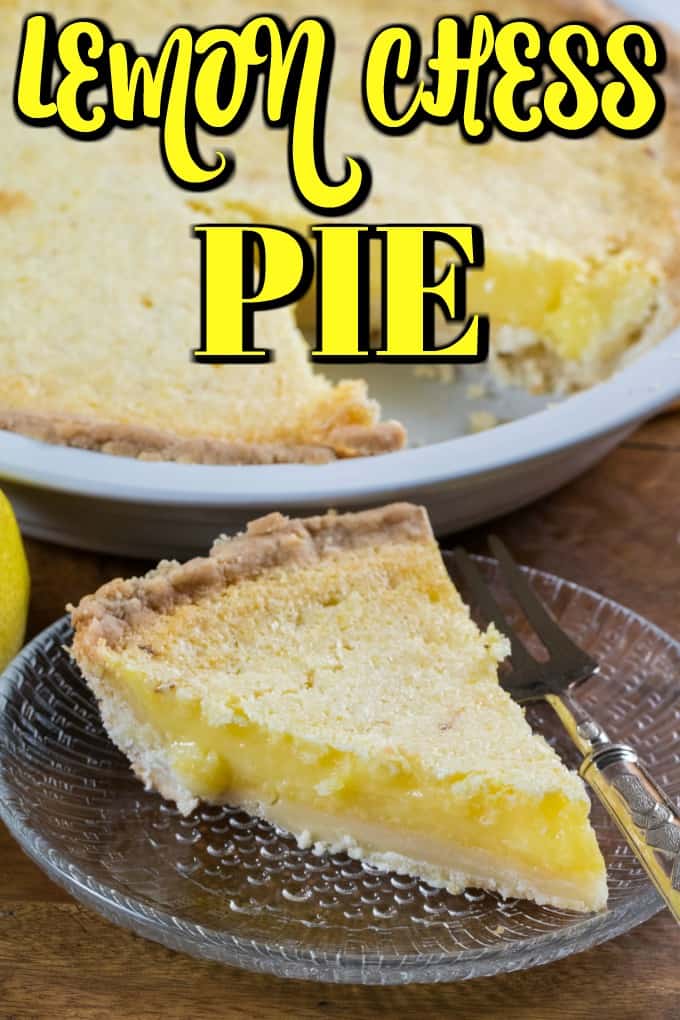 Lemon Chess Pie Recipe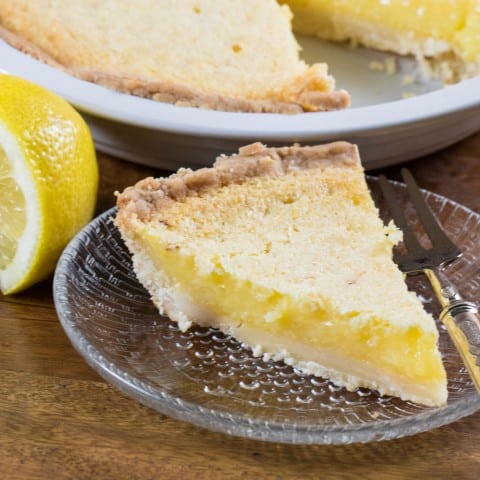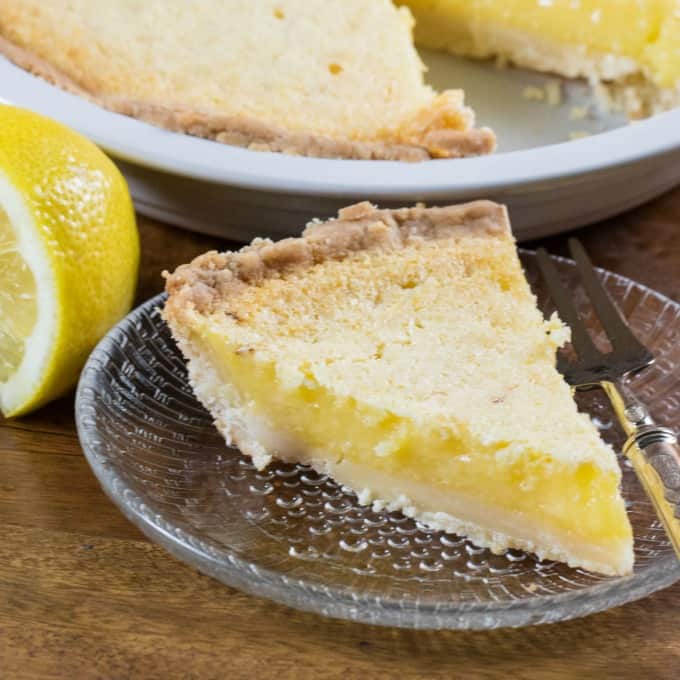 Lemon Chess Pie
Yield: 8-10
Prep Time: 25 minutes
Cook Time: 40 minutes
Total Time: 1 hour 5 minutes
This Lemon Chess Pie is delicious with a shortbread-like crust and a tangy lemon filling. The perfect dessert for any lemon lover and great for spring and summer entertaining.
Ingredients
Shortbread Pie Crust
2/3 cup salted butter, softened
1 1/3 cup all-purpose flour
6 Tbsp. confectioners sugar (icing sugar)
Pie Filling
4 eggs
1 1/4 cup caster or berry sugar
2 Tbsp. lemon zest
3 Tbsp. lemon juice
1 Tbsp. cornmeal
1 Tbsp. all-purpose flour
1/4 tsp. salt
6 Tbsp. salted butter, melted and cooled
Instructions
Preheat oven to 350F. Mix shortbread crust ingredients together and press into a 9" pie plate. Bake for 12 -15 min. or until very lightly golden brown. Remove from the oven and let cool completely.
While the pie crust is cooling make the filling. Whisk together the eggs, sugar, lemon zest and lemon juice until blended. Add in the cornmeal, flour, and salt and mix well.
Drizzle in the cooled butter and incorporate it well.
Pour the filling into the cooled pie shell.
Bake for 40 - 45 min. if the outer shell is getting too dark then cover with foil. The center needs to be set.
Cool on a wire rack and then transfer to a refrigerator to cool completely for 2-3 hours.
Store in the refrigerator for 2-3 days.
Recommended Products
As an Amazon Associate and member of other affiliate programs, I earn from qualifying purchases.
Nutrition Information:
Yield: 10
Serving Size: 1
Amount Per Serving:
Calories: 294
Total Fat: 21g
Saturated Fat: 13g
Trans Fat: 1g
Unsaturated Fat: 7g
Cholesterol: 125mg
Sodium: 241mg
Carbohydrates: 22g
Fiber: 2g
Sugar: 6g
Protein: 5g
Recipe calculation was provided by Nutritionix and is an estimation only. If you need nutritional calculations for medical reasons, please use a source that you trust.