I am excited to be doing a Lemon Challenge here today on the site, and with that I bring you Lemon Pie Bars. Plus we have a bunch of other delicious lemon recipes, just in time to make your senses come alive!! Spring is around the corner and citrus recipes become very popular now after many months of soups and stews and winter fare that have hunkered us down over the cold winter!! These meals have served their purpose but now we want our taste buds to come alive again and lemon brings out a new birth in flavors!
Want to try more lemon desserts? Try our amazing Lemon Sweet Rolls too.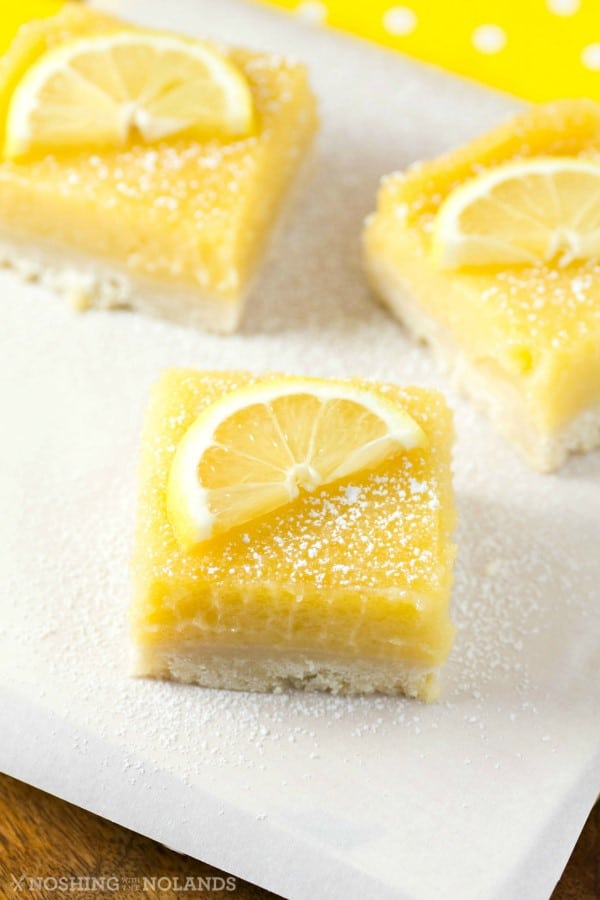 These Lemon Pie Bars are so die for!! They have a real zingy punch to them, even more so than a lemon meringue pie and I love them!!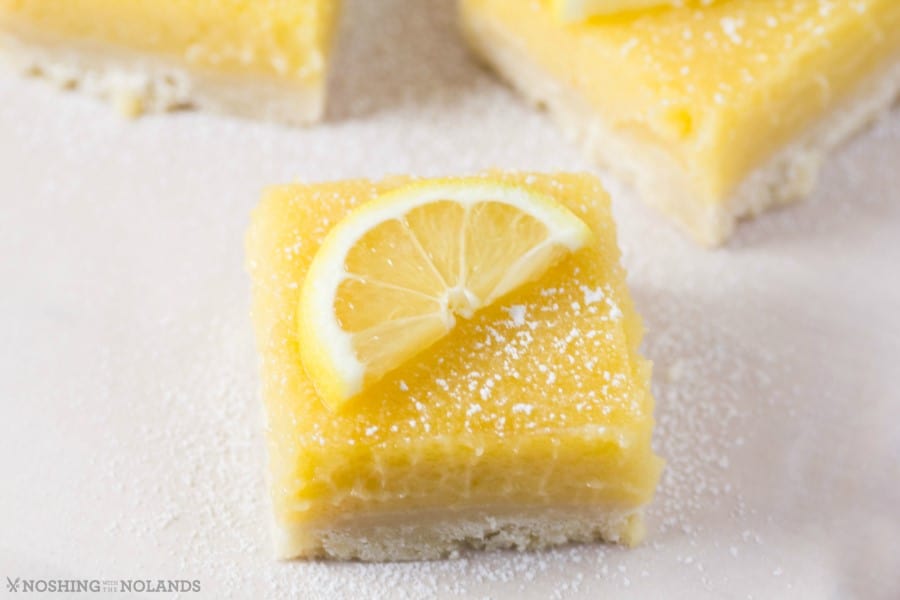 Creamy lemony goodness on top of a wonderful cookie crust. The perfect balance between crust and filling to with about 1/3 of the bottom a crust and 2/3 a vibrant topping. The wonderful lemony colour is all natural from gorgeous egg yolks and lemon juice and zest. The perfect colour of a lemon peel. After you have made this recipe, come and try all the others!! Enjoy!!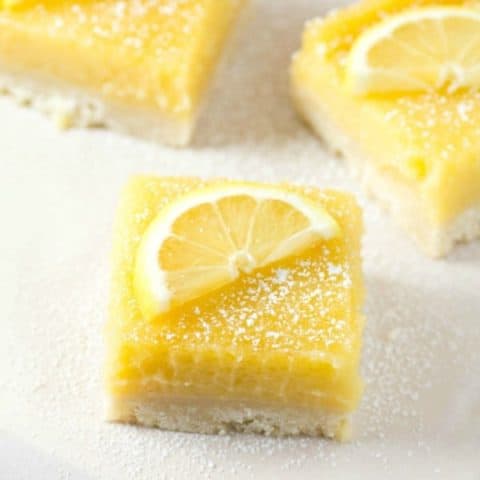 Lemon Pie Bars
Yield: 9 servings
Prep Time: 15 minutes
Cook Time: 30 minutes
Total Time: 45 minutes
These Lemon Pie Bars are easy to make and will liven you up with their sweet and zingy lemon flavor.
Ingredients
Crust
1 1/2 cups flour
1/4 cup sugar
1/2 cup butter, softened
Filling
4 large eggs
2 large egg yolks
1 1/4 cups sugar
pinch of salt
3/4 cup fresh lemon juice
2 tsp. lemon zest
3 Tbsp. butter
Topping
Icing or confectioner's sugar
Lemon slices
Instructions
Preheat oven to 350F. Criss-cross line a 8x8" with parchment paper. Mix the crust ingredients together with a fork or pastry blender until it resembles coarse crumbs. Press into the prepared pan. Bake for 15 min. to 20 min. just until very lightly browned.
While the crust is baking make the filling. Whisk together the eggs, egg yolks, sugar, lemon juice and salt in a medium pot over medium heat. Stir constantly for 10 min. The filling will thicken like pudding. Stir in the lemon zest and the butter. Remove from heat and continue to stir until butter is melted. Pour the filling over the crust and continue to bake for 15-20 min. or until the filling is set. Careful not to brown.
Let cool on a rack for about one hour, refrigerate for 2 hours or more. Using the parchment paper lift the bars out and cut into 9 pieces. Serve with a dusting of icing (confectioner's) sugar and a lemon wedge (optional).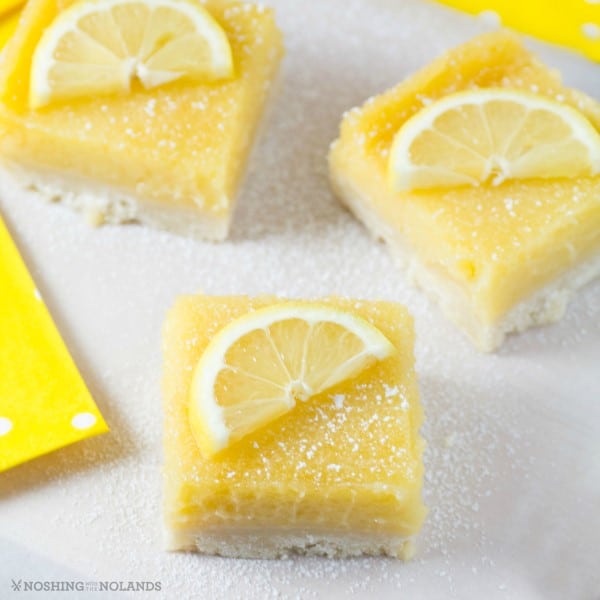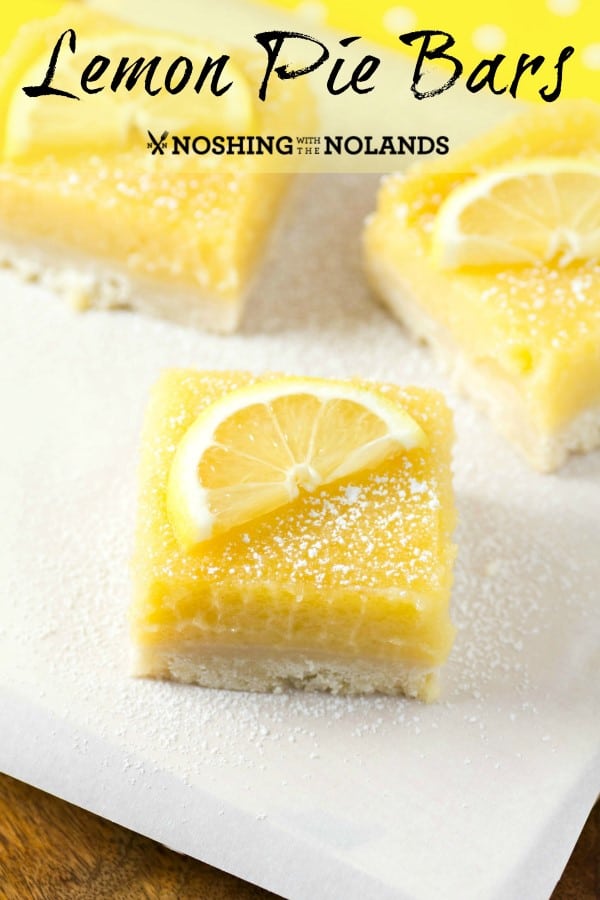 Check out all the other lovely lemon recipes below from bloggers who took part in our 30 Day Lemon Challenge.