Have you heard of this?? I had but wasn't quite sure what it was or how to cook the chicken using a brick??? I read about it, googling it. You take a whole chicken and place it breast side down. You cut the backbone out by cutting through the ribs along each side. You then flatten the chicken down and trim up any excess bones. This process is called spatchcock.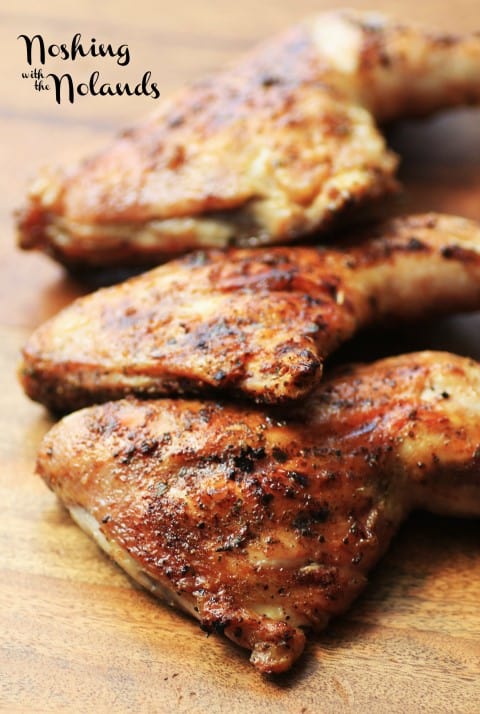 Well, I didn't have a whole chicken but gorgeous chicken legs with the back still attached. Thought we could use those instead. BBQing is a standard here in this household but I have to say I am bored with our old standby recipes. We need to change things up a bit with experimentation.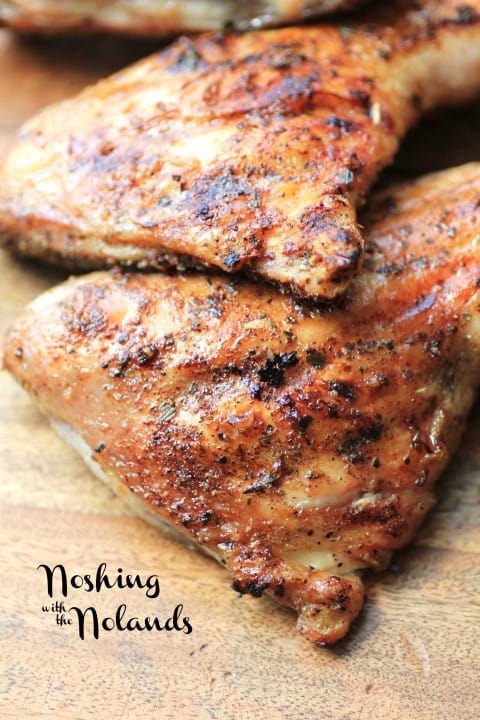 This experimentation was a huge success, yielding juicy flavorful chicken. We were lucky enough to find a few bricks in our backyard that worked perfectly too!! Clean them up, wrap them in foil and you are away to the races!!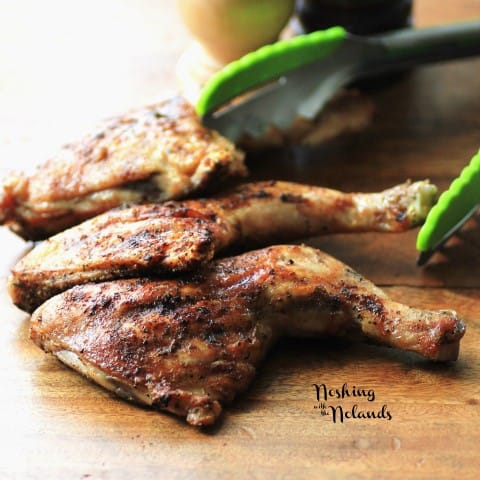 A simple spice mixture, a few bricks and you are on your way to a gorgeous dinner!!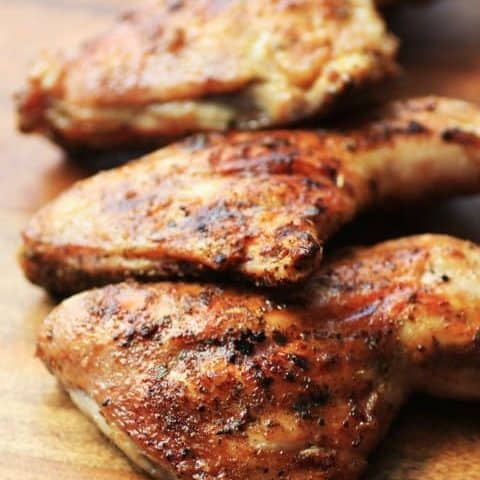 Brick Chicken
Yield: 4
Prep Time: 5 minutes
Cook Time: 16 minutes
Total Time: 21 minutes
A simple method of using bricks to hasten the cooking of the chicken to maintain it's juiciness.
Ingredients
4 Chicken Legs with the back intact
4 Red standard bricks wrapped in foil
1 tsp. basil
1 tsp. tarragon
2 tsp. garlic powder
1 tsp. onion salt
1 Tbsp. Montreal steak spice
Instructions
Mix all the seasoning together and run over the entire chicken legs on both sides. Heat BBQ to medium and grill skin side down with a brick on each piece and close the lid. Allow to cook for 7-8 min. Flip the chicken and replace the brick. Continue cooking for another 7-8 min. until the chicken is cooked through. Let rest for 5 min. and serve.