Don't you just love side dishes for special occasions and holidays. They make the meal. I have had a real craving for cauliflower lately. I have also been wanting baked fennel as that is one of my favorites that we don't have that often. I thought I would combine the two in a delightfully cheesy sauce. The outcome was a little slice of heaven for me, Cheesy Cauliflower Fennel Casserole. This side dish would go so well with turkey, chicken, beef and even fish.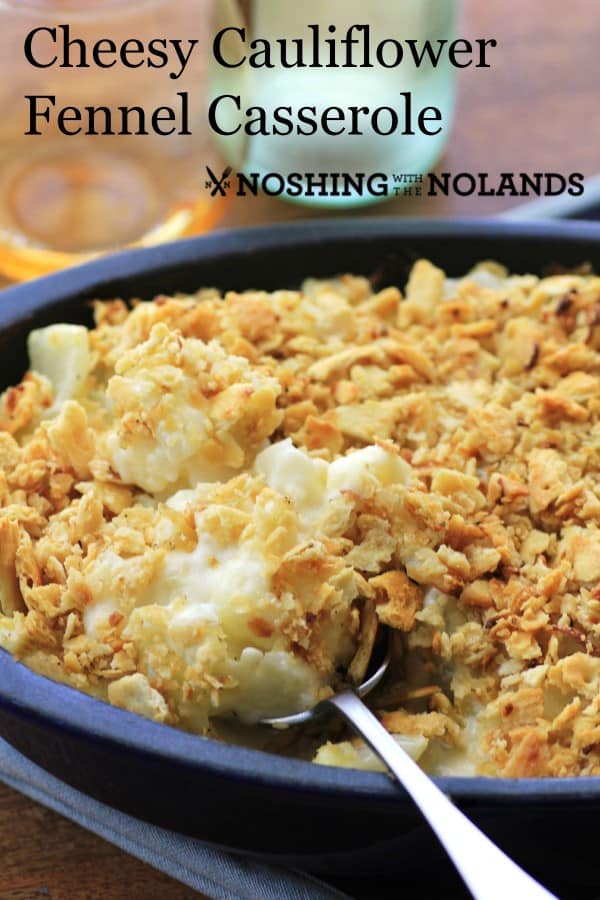 An easy and delicious crispy cracker crust is mixed with some slightly browned shallots for extra flavor. I hope you enjoy this as much as we did. I stowed some away in the freezer for later use. Can't wait to have it again!!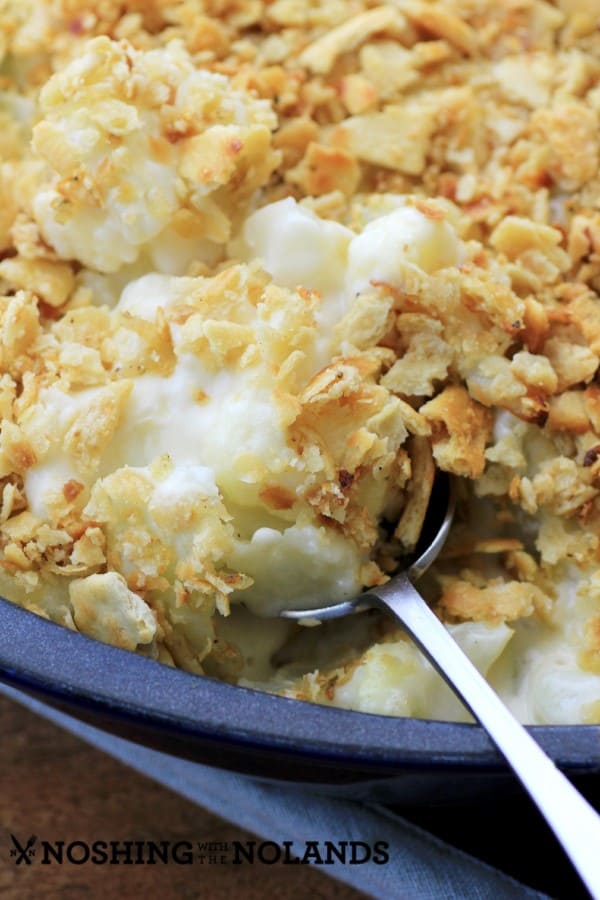 Cheesy Cauliflower Fennel Casserole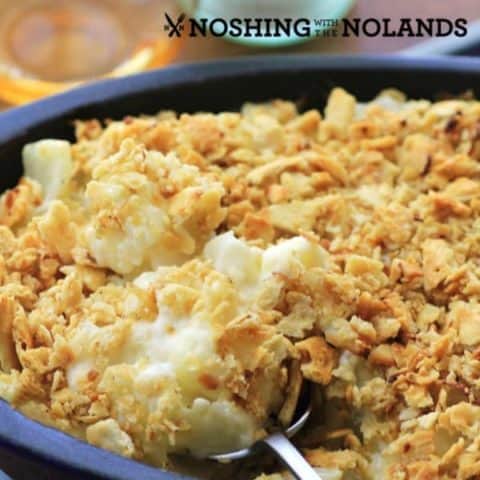 Cheesy Cauliflower Fennel Casserole
Yield: 8
Prep Time: 20 minutes
Cook Time: 55 minutes
Total Time: 1 hour 15 minutes
A nice change from the traditional cauliflower with cheese sauce by adding in delicious fennel.
Ingredients
1/2 large cauliflower, cut into florets
1 large fennel bulb, cut into small chunks
1/4 cup butter
2 1/2 Tbsp. flour
2 cups whole milk
2 cups old white cheddar cheese, grated
1/2 cup Swiss cheese, grated
1 tsp. horseradish
Salt and Pepper
Cracker Topping
20 square saltine crackers, crushed
1 large shallot fried lightly in 1 Tbsp. olive oil
2 Tbsp. butter, melted
Instructions
Cook cauliflower in a pot of boiling water until just tender and then drain. Cook the fennel in salted boiling water until just tender, not mushy and drain.
Preheat oven to 375 F. While the vegetables cook, melt 1/4 cup butter in a heavy saucepan over medium low heat and whisk in flour. Continue to cook for about 2-3 min. Slowly add in the milk while whisking and bring to a boil. Turn the heat down and simmer the sauce, stirring occasionally for 8 min. Remove from heat and stir in cheese, salt and pepper. Pour over the cauliflower and fennel. Toss gently to coat. Pour into a baking dish.
Mix together the crumbs, shallots and melted butter. Top the cauliflower. Bake for 20 -30 min. until bubbly and top is golden brown. Don't let the shallots burn. Serve immediately.