Here is our third post for the Saeco Automatic Espresso Machine. I am loving this machine and have been making coffees, cappucinos, lattes like a fiend for the last week as my girlfriend was staying with us. Many times a day we enjoyed whipping up a coffee together. This is one we didn't make together but my daughter was all over it! A special treat for the holidays, a Peppermint Mocha Latte!!
The machine has been working overtime and has not failed me once in delivering a superior cup of java!! It is fully automated to bring you from bean to great cup of coffee. With an easy lift of the lever you can go from espresso to a full cup of coffee. I am loving the large cup and am having one of those every morning!! It is so easy to clean and to super easy to fill with water and beans.
I started using the frother with half and half cream or higher fat milk. I then tried it with skim milk and found it froths even better, so a skinny latte or cappucino is where it is at for me. Look at how handsome that coffee maker is!!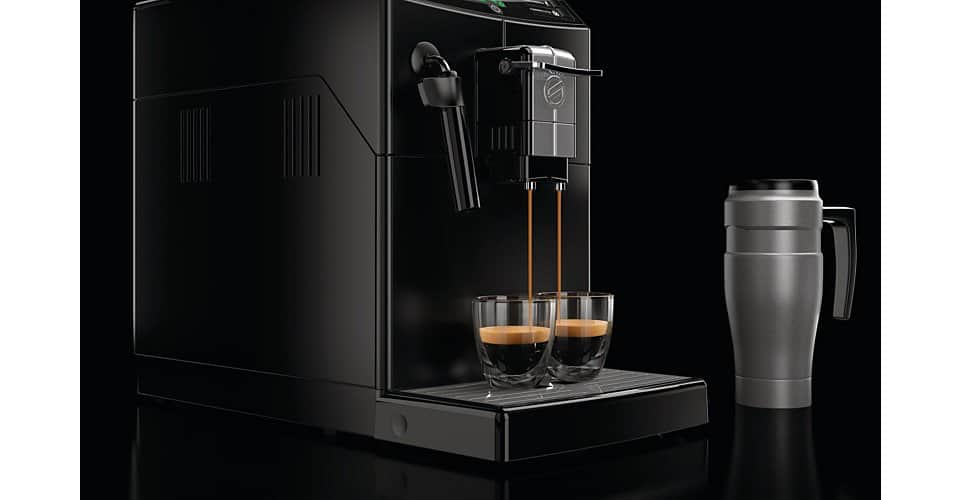 With the holidays coming up fast I wanted to show you something festive for our final post, a Peppermint Mocha Latte. Something that my daughter was eagerly helping me create!! It was easy too and and fun with a peppermint and chocolate together.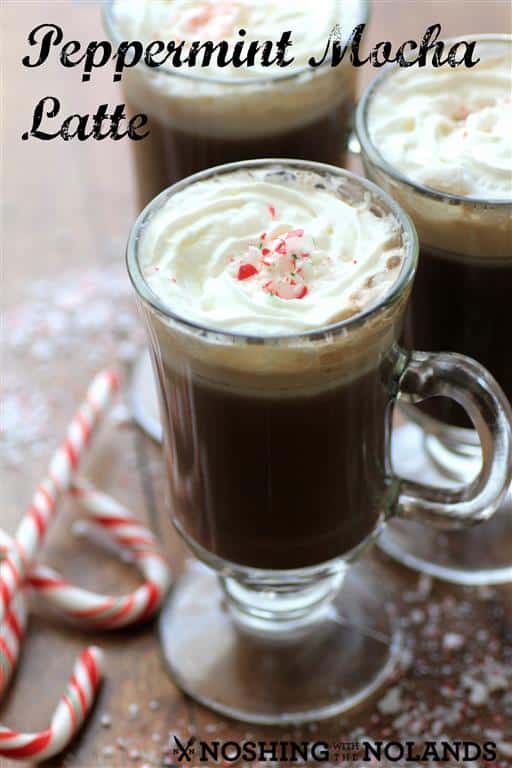 Did you know that 3/4 of Canadians drink coffee regularly. We are a nation of java lovers but we value speed and ease as well. The Saeco Automatic Espresso Machine will give you a professional cup of coffee without having to leave your home!! The machine is fully customizable for strength, length and temperature. You can also play with the grinders as different blends of coffee require different granularity. There are five levels to adjust from the finest for a real full bodied expresso to coarser for a lighter cafe creme.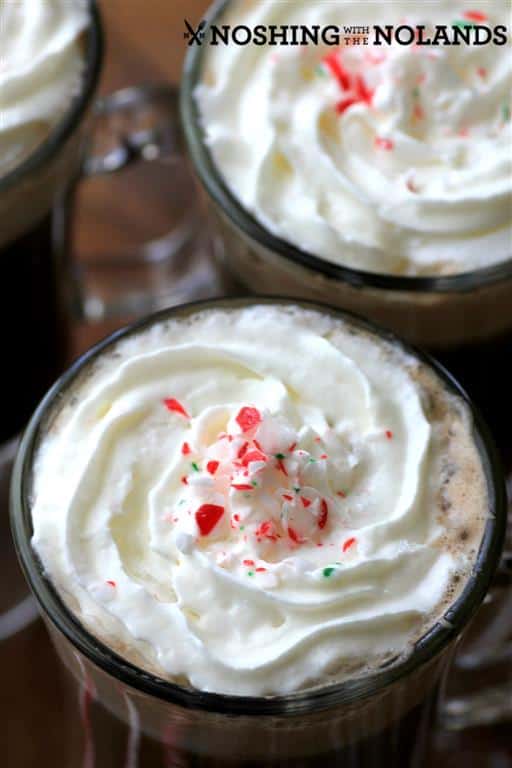 Putting a sprinkle of candy canes on the top, adds that right amount of festive charm to a delicious cup of mocha joe!!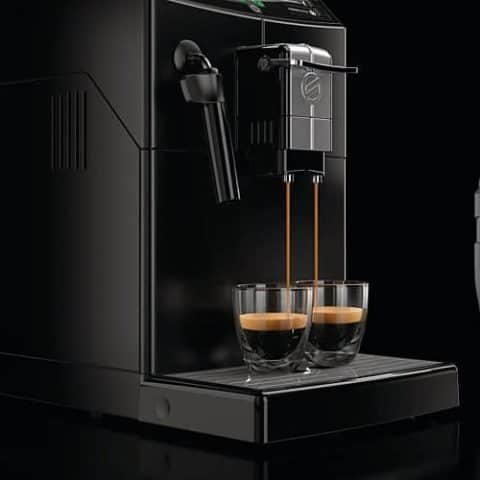 Peppermint Mocha Latte #SaecoLover
Yield: 1
Prep Time: 5 minutes
Total Time: 5 minutes
A delicious Peppermint Mocha Latte for the holidays, made easy at home with Saeco.
Ingredients
Peppermint Simple Syrup
1 cup sugar
1 cup water
1 tsp. peppermint extract
Coffee
1 Tbsp. peppermint simple syrup
1 Tbsp. chocolate sauce
1 shot of expresso
Skim milk to fill mug
Light whipped cream
Crushed candy canes
Instructions
To make the peppermint simple syrup, heat the water and sugar in a small saucepan until the sugar dissolves and comes to a simmer, stirring occasionally. Add the peppermint extract and set aside.
Place the chocolate syrup and peppermint syrup in the bottom of a mug. Top with the hot espresso and stir well. Fill with hot frothed milk using the classic milk frother and top with a small amount of foam. Add the whipped cream on top and dust with the candy canes. Serve immediately.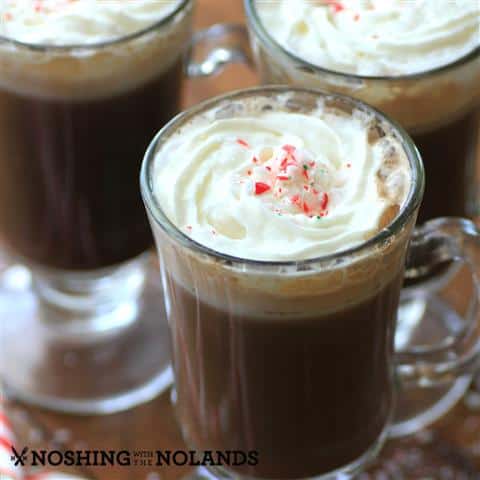 It's is Christmas at Target, come on over to see!!