Cherry Gin & Tonic
Do you love a simple cocktail? I sure do and I have to say a gin and tonic is something that I don't have that often but when I do man are they good! When I received a gorgeous bottle of cherry gin from Eau Claire Distillery, I thought of my beloved gin and tonic but with a twist! A Cherry Gin & Tonic! What a fantastic beverage this is. Such a pretty colour and the perfect little hit of cherry.
I don't like an overly sweet cocktail but one that is refreshing especially in the spring and summer months! This beverage would be the perfect toast from Valentine's Day to Easter and right through the summer months. It would make a pretty Christmas beverage too! Very versatile!!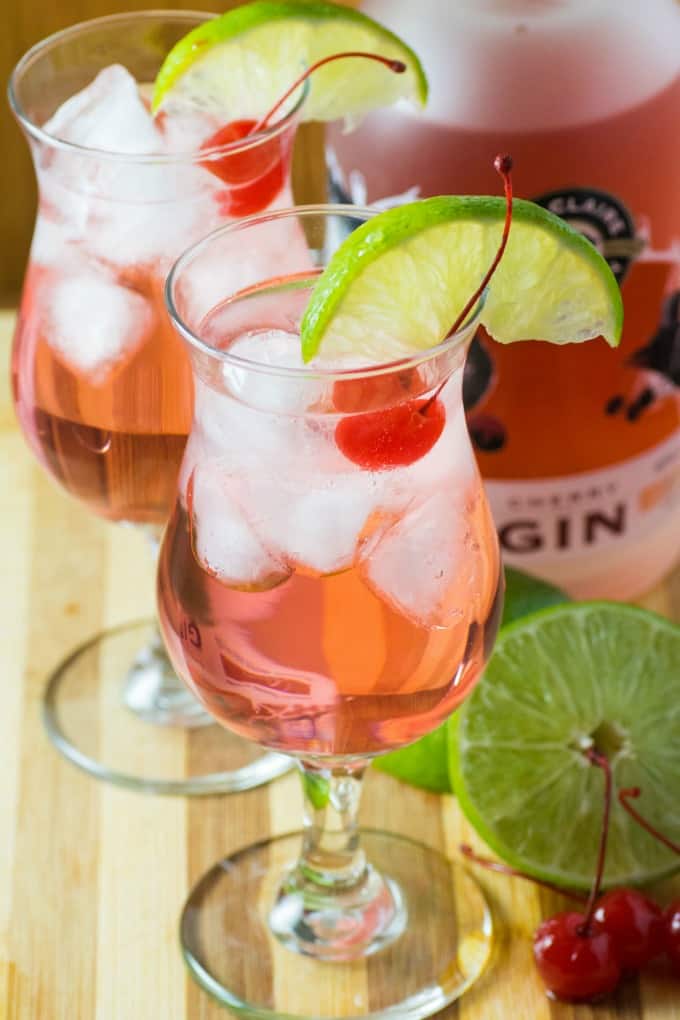 Isn't this delicious looking? And nothing could be easier using Eau Claire's wonderful Cherry Gin!! Just a few ingredients and you have a memorable cocktail!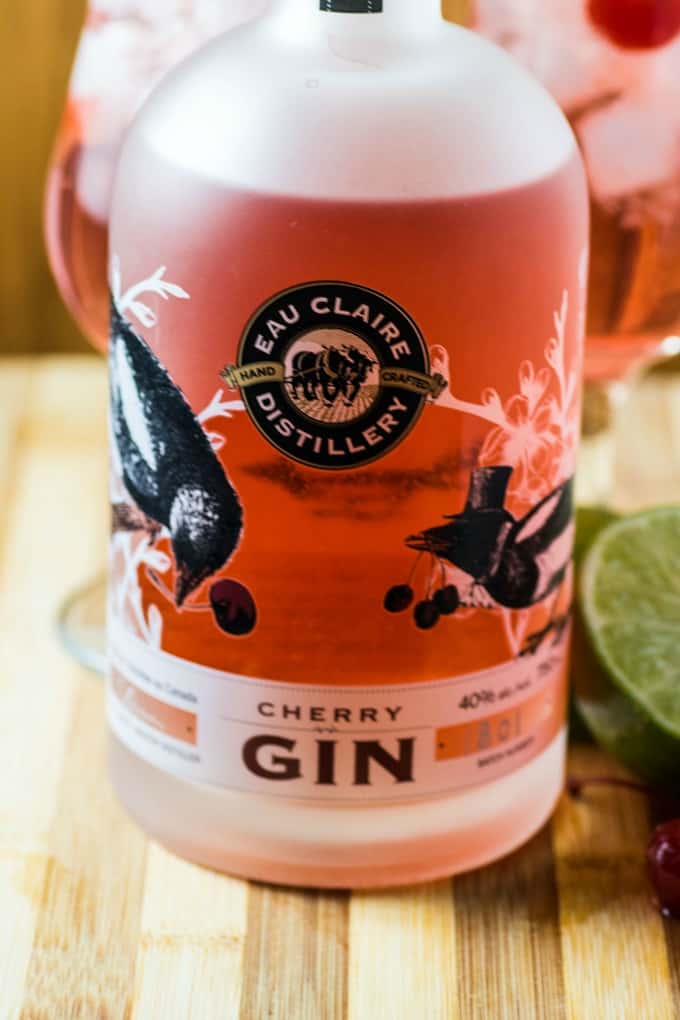 Eau Claire Distillery is just outside of Calgary in Turner Valley which is a very pretty drive! The popular cherry gin was offered as a seasonal spirit but now is a full time offering!! So you can make a Cherry Gin & Tonic anytime you feel like one. It is a London-dry style gin that is infused with sour cherries and over 12 unique botanicals. It is subtly tart, with a hint of natural sweetness.
The magpies on the bottle are a symbol of good luck, the more you see the more luck you will have! These two magpies are stealing the cherries right off the tree!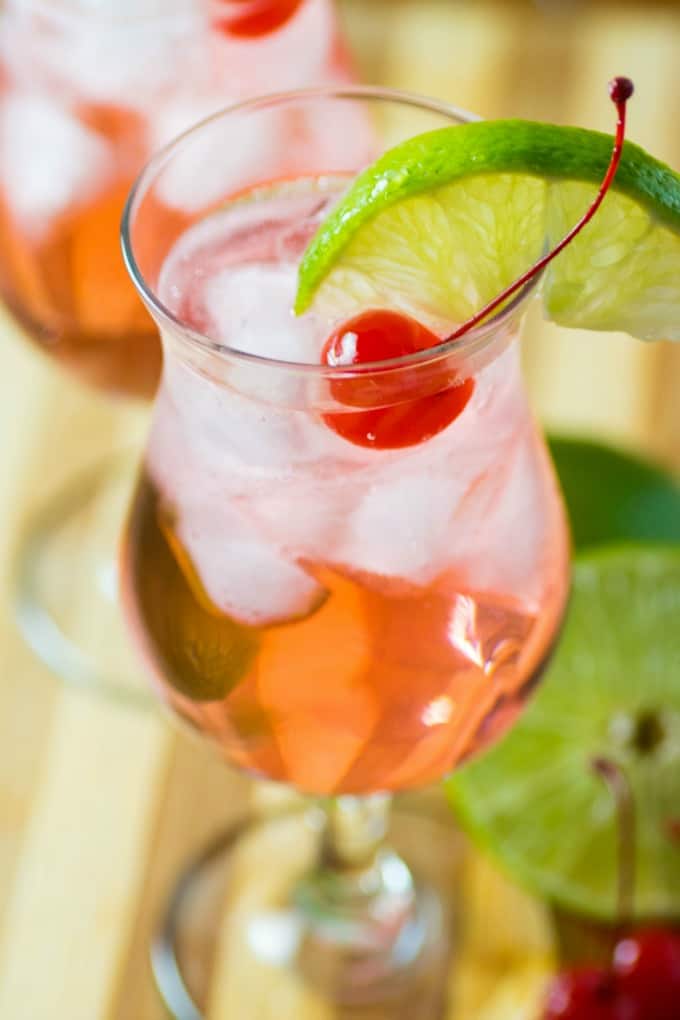 Pretty and delicious, you know you have a winner there then! They sent me their Christmas Gin and it was the most interesting and delicious gin with both Frankincense and Myrrh. I loved the cocktails I made with that gin too!!
The Recipe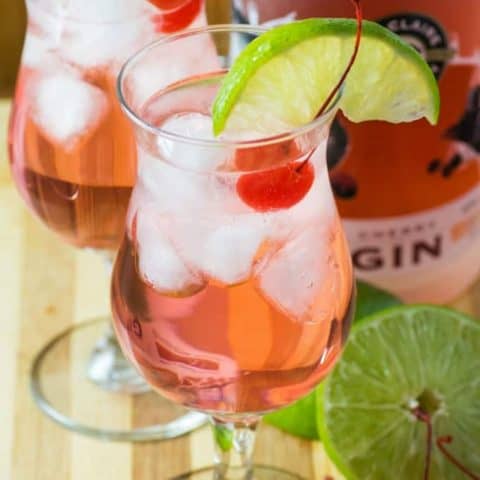 Cherry Gin & Tonic
Yield: 1 cocktail
Prep Time: 2 minutes
Total Time: 2 minutes
This easy cocktail is perfect for spring and summer, Cherry Gin & Tonic will be your new favorite!!
Ingredients
1 1/2 oz. Eau Claire Cherry Gin
1/2 can or small bottle tonic water
Cherry with the stem and lime slice to garnish
Instructions
Pour the gin over ice and top with the tonic. Garnish with a cherry and slice of lime. Serve immediately!!
Come and follow along with Eau Claire Distillery on
Facebook
,
Twitter
and
Instagram
.