This was a very good rich and creamy Cinnamon Ice Cream with the amazing taste of Indonesian Korintje Cassia Cinnamon. I had received this as a gift from my fabulous friend Rina. It is from The Silk Road Spice Merchant. I have already blogged on them earlier. They have incredible spices that can be shipped to anywhere in the world. Have a look and check them out, you will never buy grocery store spices again!! Here is the ice cream recipe.
1 cup sugar
1 1/2 cup half and half cream or whole milk
2 eggs, beaten
1 cup heavy cream
1 tsp. vanilla extract
2 1/2 tsp. cinnamon, really good quality is the best
Stir the sugar and half and half together in a saucepan. Bring to a simmer. Pour half the mixture into the eggs whisking quickly or the eggs will scramble. Pour the rest of the mixture now into the eggs and whisk. Then return the mixture back into the saucepan and stir in the heavy cream and bring back up to a simmer. Continue cooking and stirring until the mixture coats the back of a wooden spoon, about 5-6 min. Remove from heat and whisk in vanilla and cinnamon. Let cool slightly and then pour into a bowl and cover with plastic wrap. Let the plastic wrap sit right on top of the custard. This will prevent a film. Refrigerate at least 3 hours or up to 24 hours. Pour the cooled mixture into an ice cream maker and follow manufacturer's instructions. Oh so good!!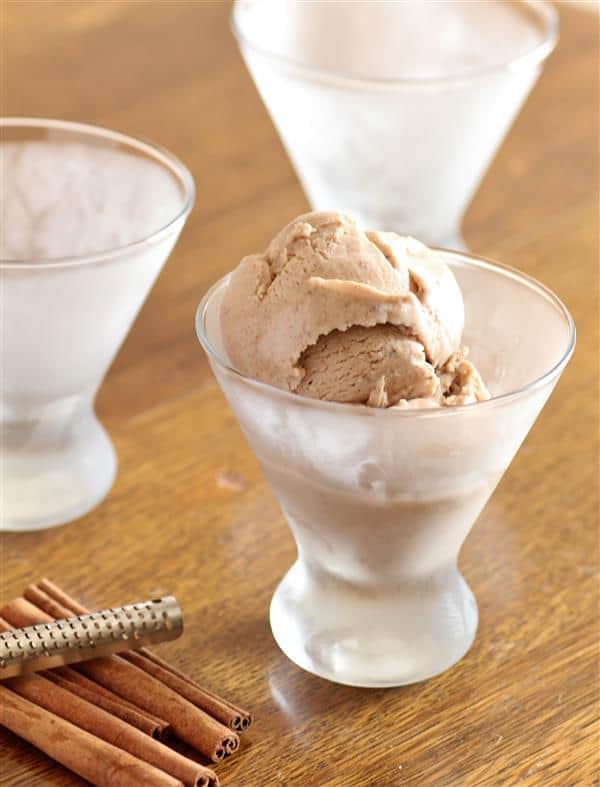 This has been added to Melt In Your Mouth Monday Blog Hop by Make Ahead Meals For Busy Moms!