I have a cookbook review today with Simply Vegetarian Thai Cooking by Nancie McDermott. I chose to do the Tom Yum Soup with Mushrooms but ended up changing it so much I didn't think it was a fair review. It was delicious though and would make it again as the recipe or changed it up as I did. I then made the Coconut Ice Cream, our daughter just loves this flavor.
We recently had some coconut gelato in France and she went crazy for it.
Also try our new Homemade Fresh Peach Ice Cream, a heavenly fruit fix for summer.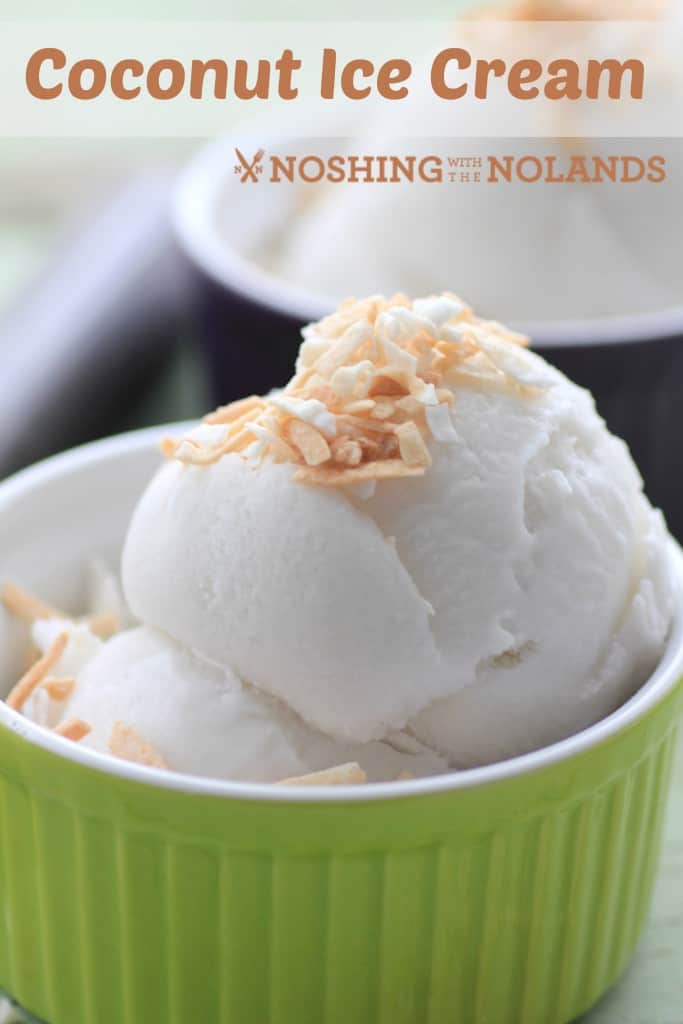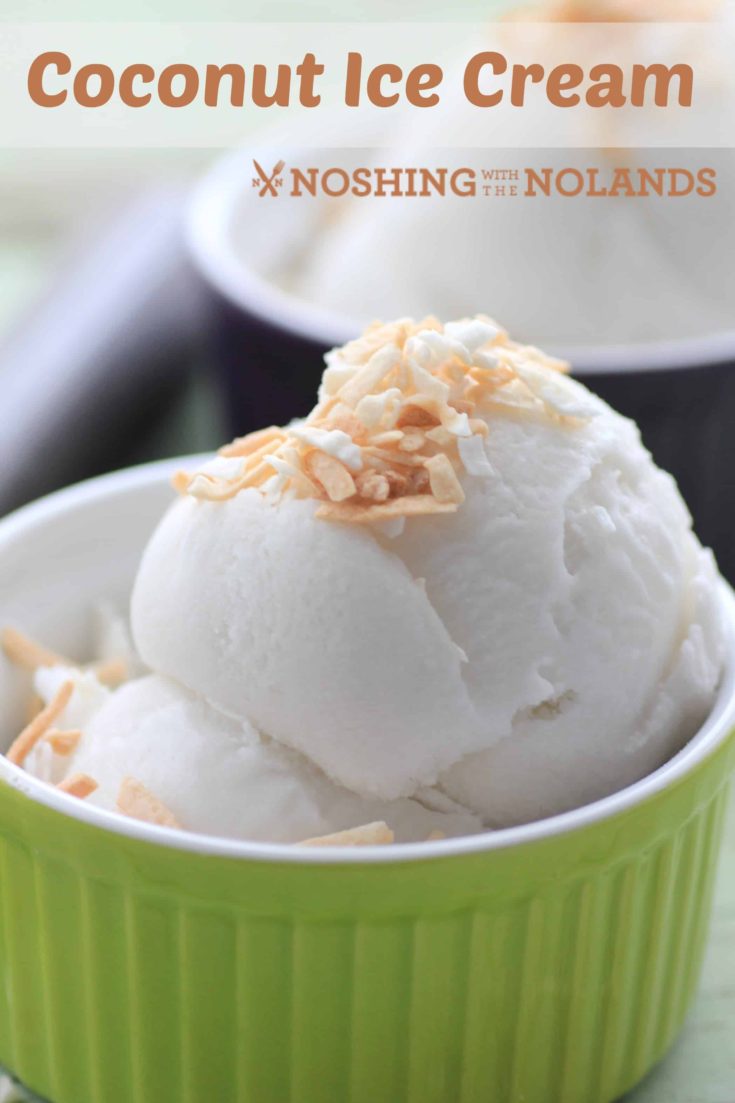 I was intrigued with this recipe as there are so few ingredients, three exactly. I have always made an ice cream starting with a custard.
This one is different, as there are no eggs, no dairy. Off I went to make it.
Simply Vegetarian Thai Cooking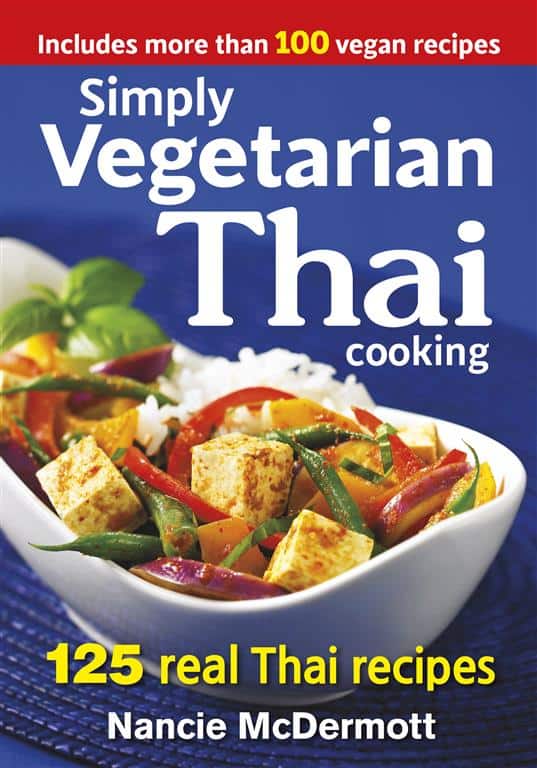 We love cooking Thai meals in this household so I am very happy to have this cookbook to use again and again.
Recipes like Crispy Spring Rolls with Sweet and Hot Garlic Sauce (don't they sound amazing) or Spicy Cashews with Chiles, Cilantro and Lime. or Garlicky Mushroom Turnovers.
These are all just from the appetizers and snacks section. The cookbook also has, salads, soups, curries, stir-fries, main dishes, rice and noodles, sweets and drinks plus a basic recipe section and suggested menus. Over 125 vegetarian recipes and 100 of them are vegan.
More recipes like Sweet and Sour Cucumber Salad, Butternut Squash in Fresh Green Curry, Thai Omelet with Sriracha Sauce, Steamed Eggs with Cilantro and Crispy Garlic, and Fresh Lemongrass Lemonade to name a few more that caught my eye.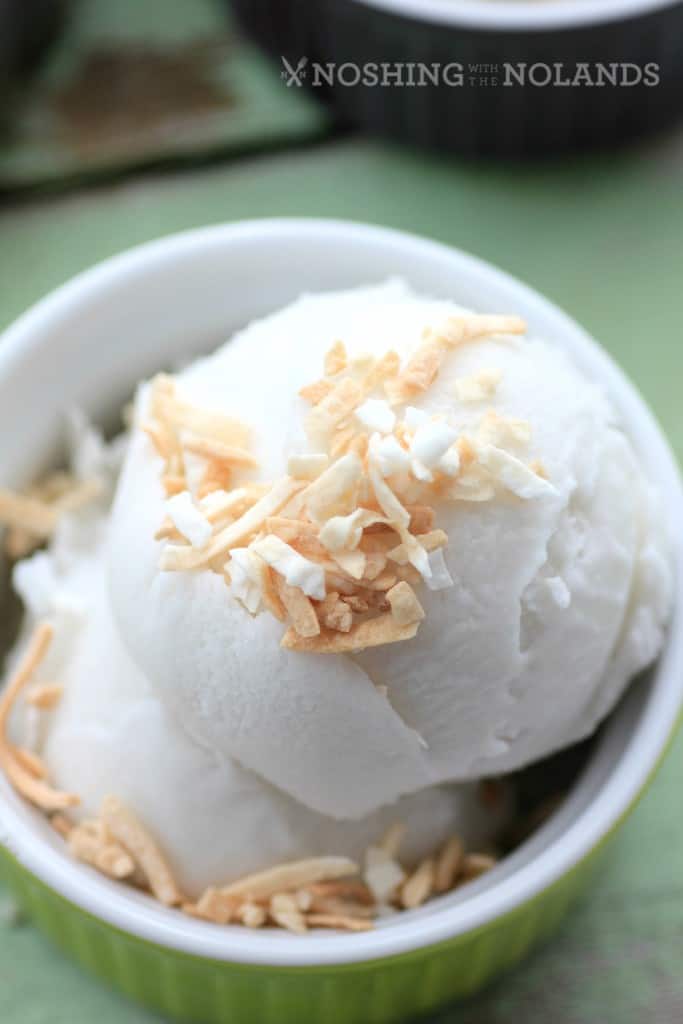 The ice cream turned out so creamy and sweet, plus it was so easy to do. This is a perfect summer treat on a hot day, one that I will make again and again.
This ice cream is a perfect dessert after any Asian meal or a snack to cool off from the heat of the day. Plus the ice cream is dairy free, gluten free, vegetarian and vegan.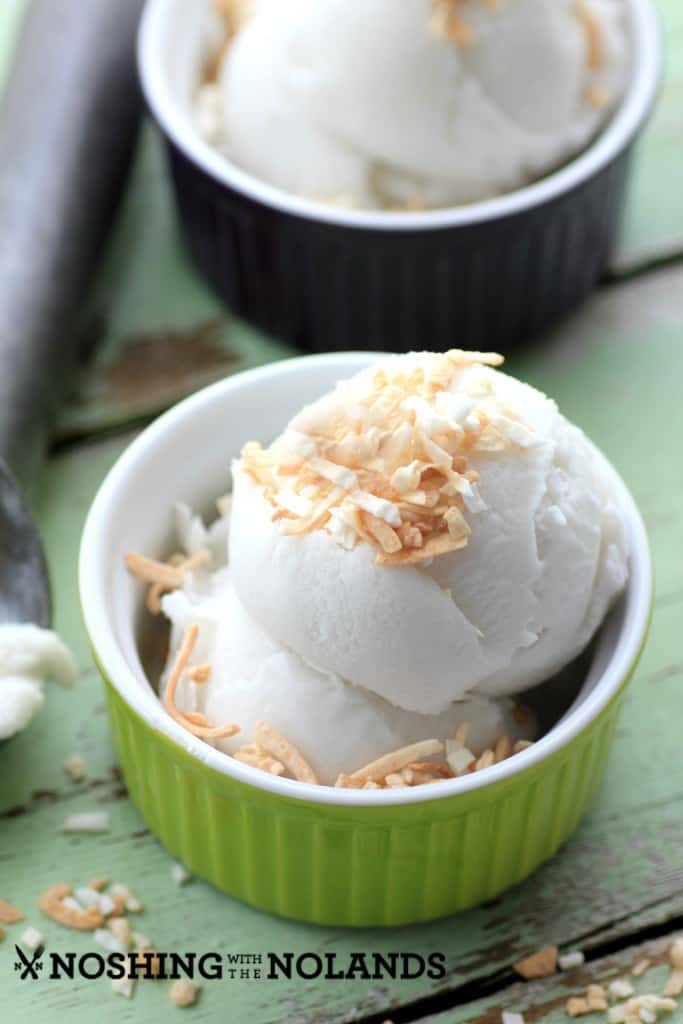 About the Author
Nancie McDermott, the author, is all a food writer and cooking teacher. Her specialty is Southeast Asian cuisine. Her expertise on the subject came from being a Peace Corps volunteer for three years in the Thai kingdom.
She has other best selling cookbooks, Real Thai: The Best of Thailand's Regional Cooking, Quick and Easy Thai: 70 Everyday Recipes, 300 Best Stir Fry Recipes and Southern Cakes: Sweet and Easy Recipes for Everyday Celebrations.
Nancie is also a contributing and regular editor for magazines and newspapers. She lives in Chapel Hill NC, USA.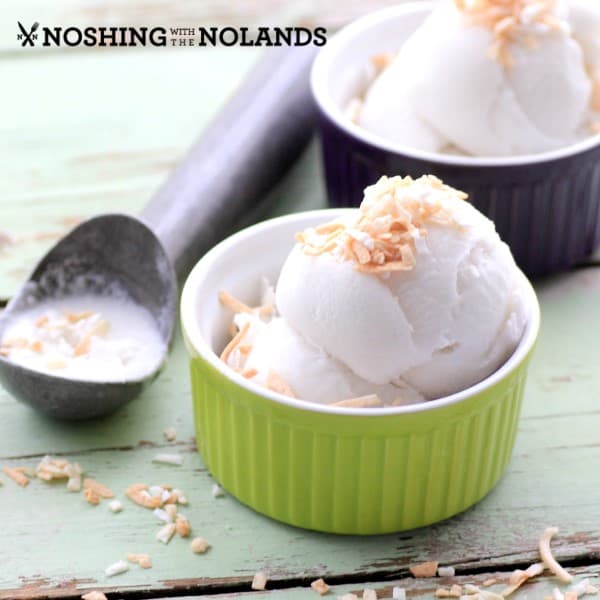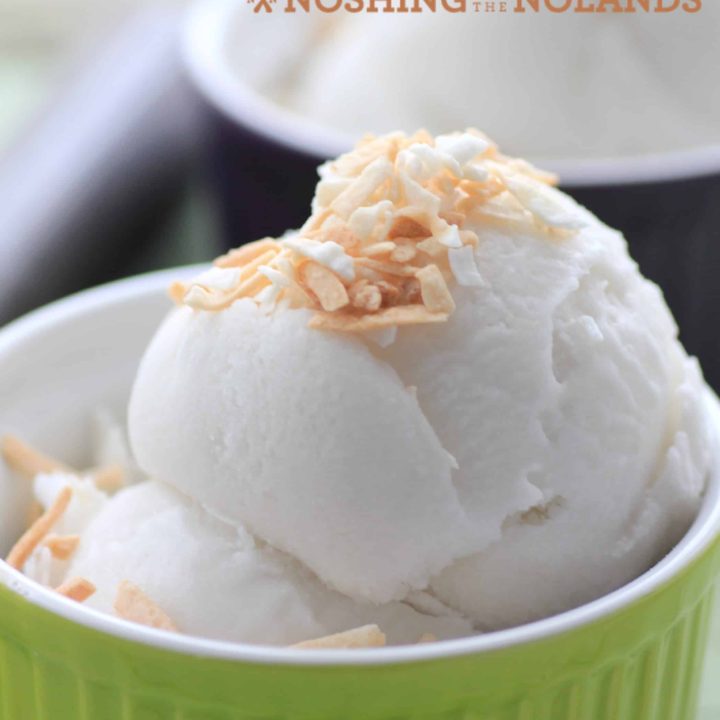 Coconut Ice Cream
Here is the classic Thai ice cream that sweetens the hottest evening in Thailand's upcountry small towns. It could not be simpler and it could not be better. You can jazz it up with flavors and additions in the modern manner, but in my opinion it is perfect as is. Thais love it sprinkled with chopped peanuts and served in tiny bowls or in Thai Ice Cream Sandwiches
Ingredients
2 cans (each 14 oz/400 mL) unsweetened coconut milk (about 31⁄2 cups/875 mL)
1 cup granulated sugar 250 mL
1⁄2 tsp salt 2 mL
Instructions
In a heavy saucepan, combine coconut milk, sugar and salt. Place over medium-high heat and bring to a boil, stirring often to dissolve sugar and salt. Remove from heat and pour into a bowl.
Cover bowl and refrigerate until very cold, about 2 hours. Freeze in an ice cream maker according to the manufacturer's directions. Serve at once or transfer to an airtight container and freeze for up to 3 weeks.
Tips
You can make the ice cream base in advance, cover, and chill for up to 1 day before you churn it into ice cream.
If the ice cream loses its pleasing texture and becomes grainy, break it into chunks and briefly process in a food processor fit with a metal blade to restore its creaminess.