I like soups in spring and summer, I like soups at any time of the year. It has to be the right soup for me and this Easy Vietnamese Pho is nice and light, healthy, and full of flavor. The chicken is already cooked but then simmered slowly all day in the crockpot making a delicious stock and a nice and tender chicken. I would think even a dried-out chicken would come to life again.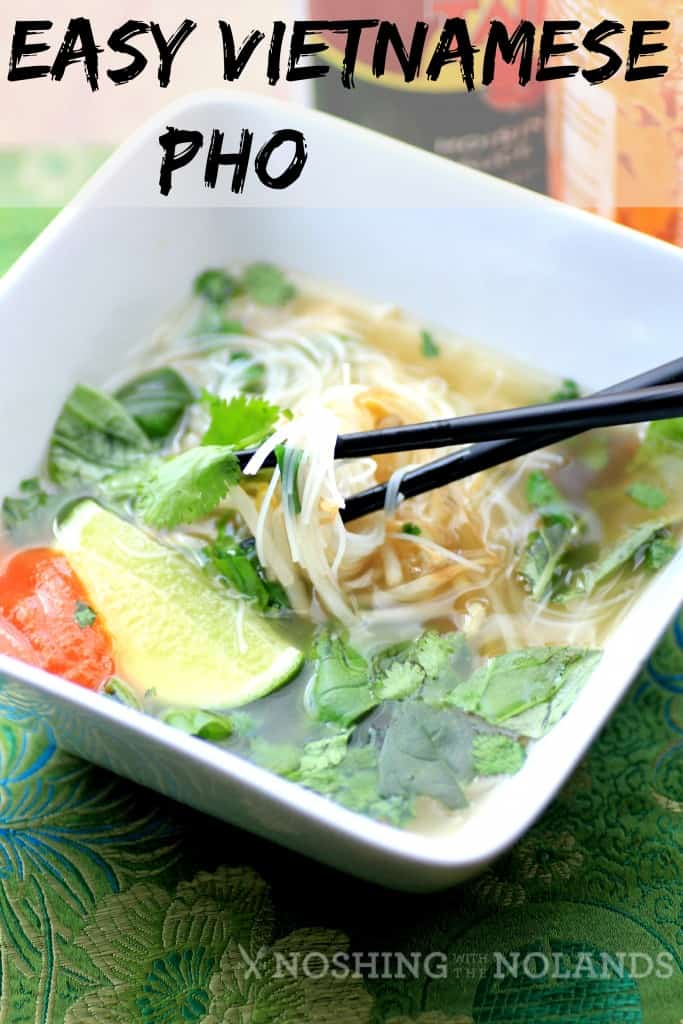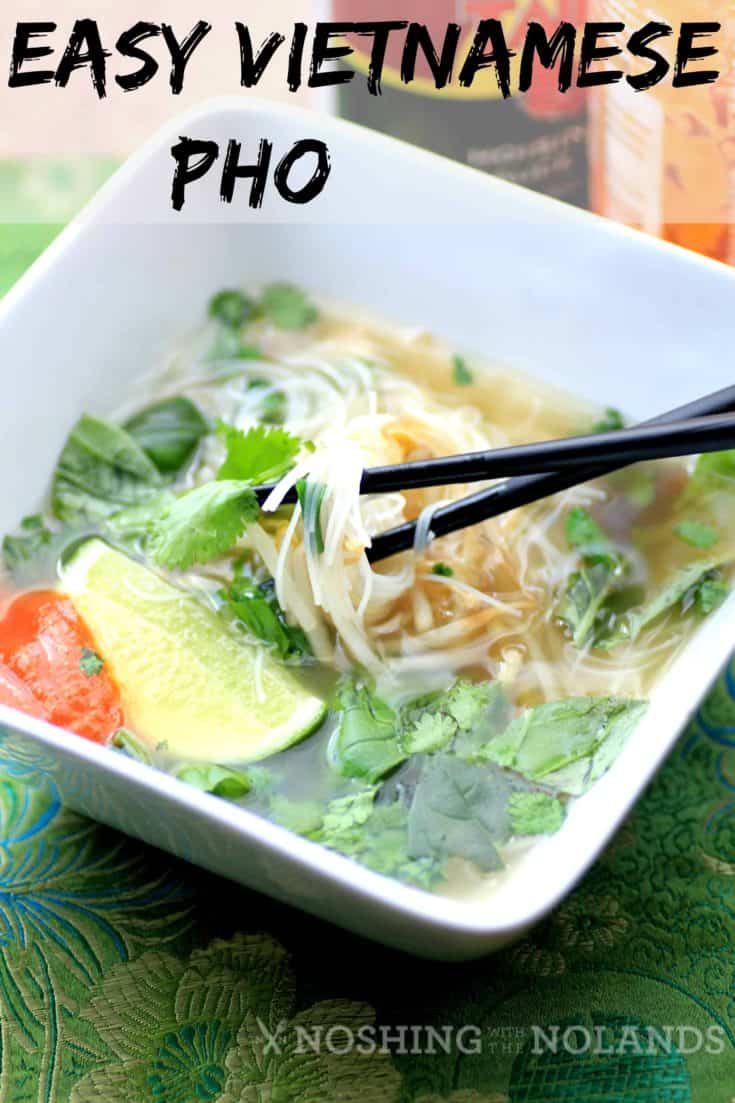 Once the chicken has simmered, it is a super easy prep and another 10 min. of cook time. You then have the most enjoyable Asian soup with hardly any work at all.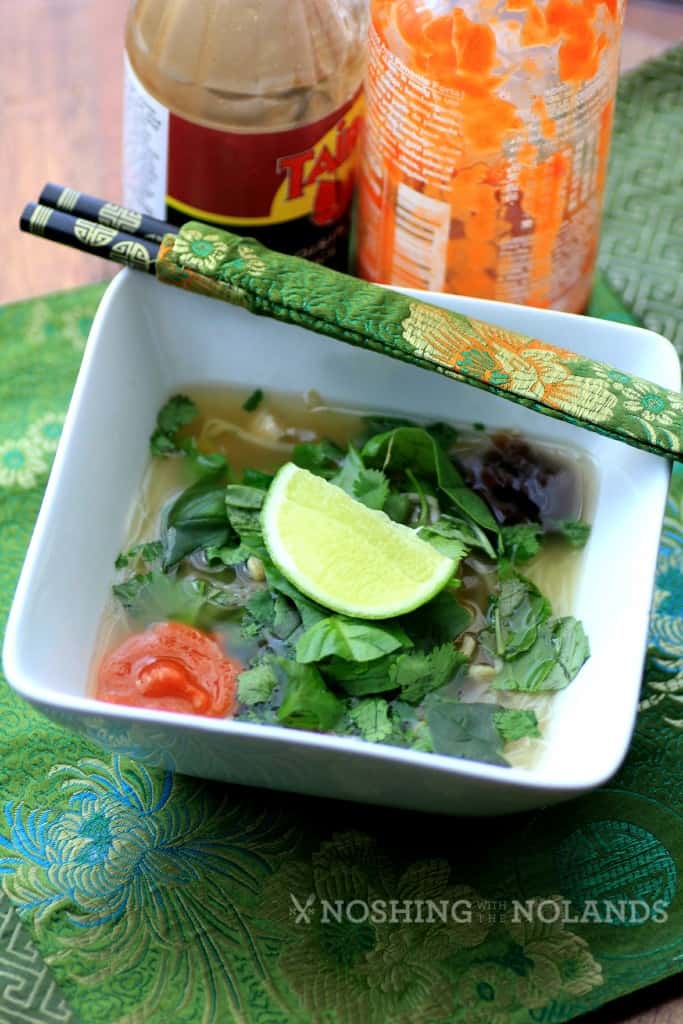 I think the most important thing is just to have fresh ingredients, if you do, you will have a winner of soup on hand.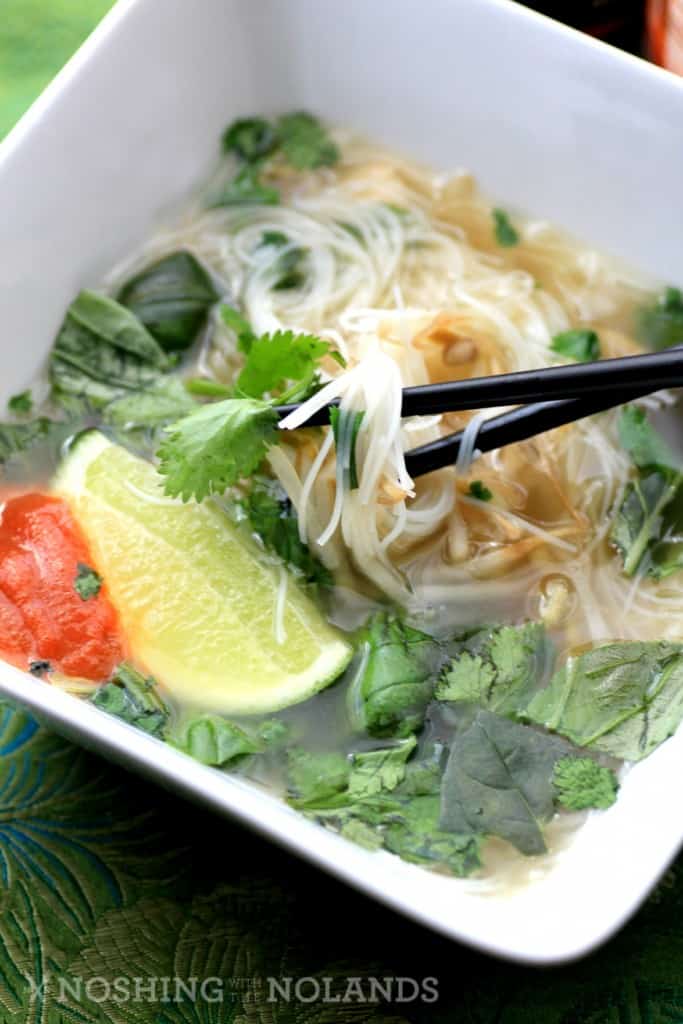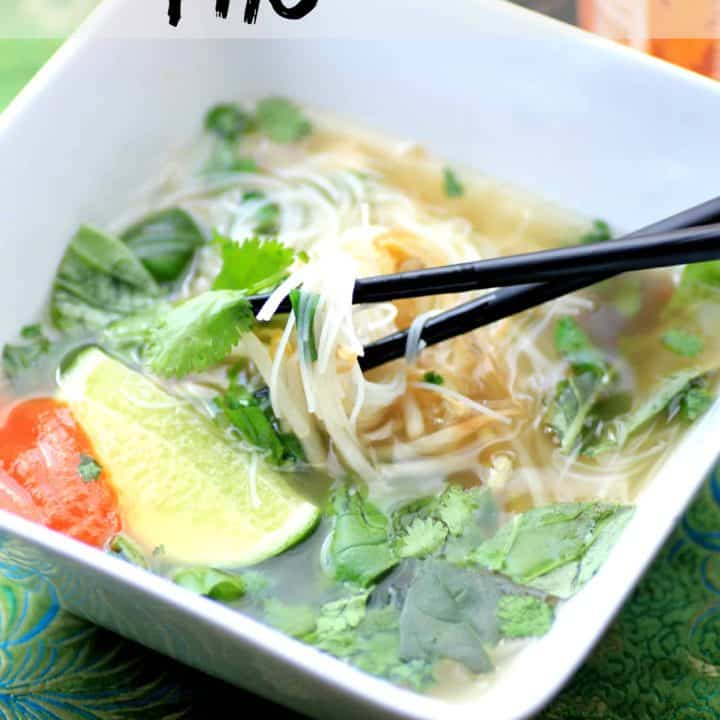 Easy Vietnamese Pho
Yield: 4-6 servings
Prep Time: 5 minutes
Cook Time: 7 hours
Total Time: 7 hours 5 minutes
An easy classic Vietnamese Pho, that the whole family will love.
Ingredients
2- 900 ml. (30 oz,) conatiners of low sodium chicken broth
2 cups cooked chicken, cut into small cubes or shredded
4 cups bean sprouts
4 oz. rice vermicelli noodles
2 Tbsp. fresh Thai or Italian basil
2 Tbsp. cilantro
Hoisin sauce
Sriracha
Lime wedges
Instructions
In a medium to large bowl of a slow cooker, combine chicken and broth. Cover and cook on low for 6 to 7 hours or high for 3 hours.
When bubbling and ready to eat add in the bean sprouts and noodles. Cover and cook for 10-12 min. or until noodles are tender.
Ladle soup into bowl and garnish with basil, cilantro, hoisin, sriracha and lime wedges. Serve immediately.
Recipe adapted from Easy Everyday Slow Cooker Recipes