I have a great recipe for you today, Orange Pean Loaf. I am into loaves, with fresh citrus flavors, they are perfect for spring and summer. Don't get me wrong I also love a great banana bread too but this loaf is so nice for this time of year.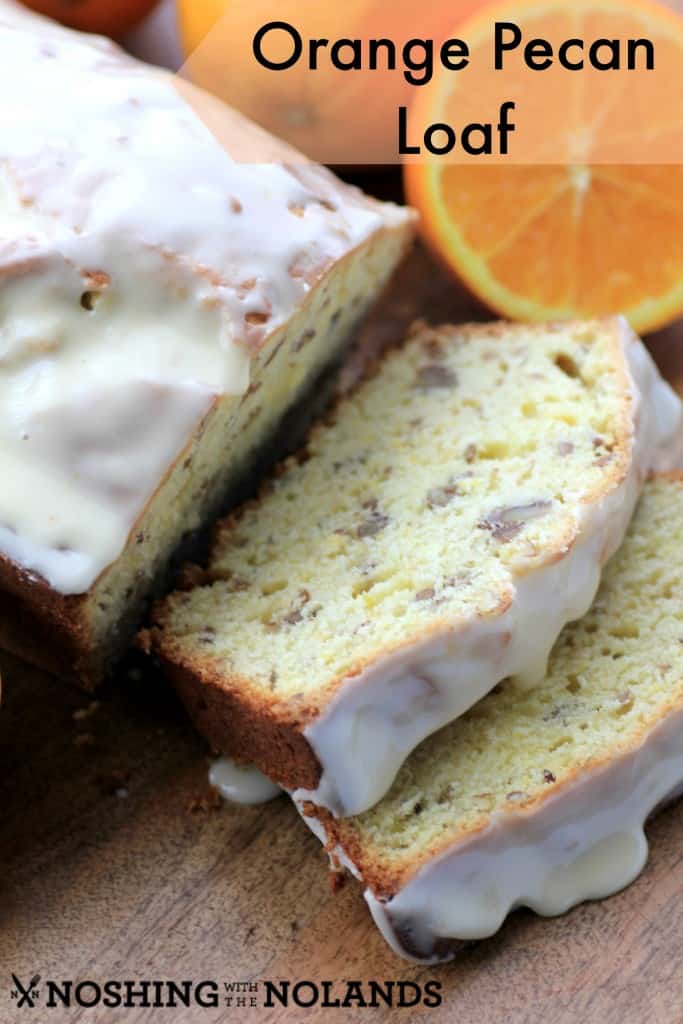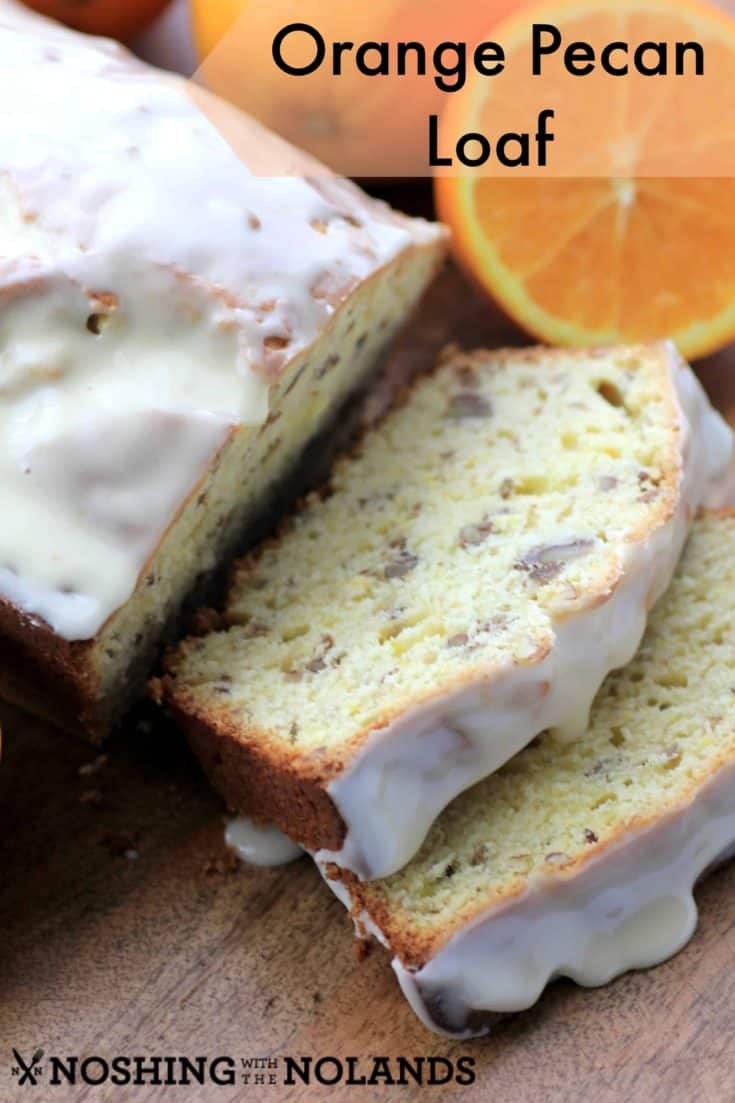 Wonderful orange flavors with a nutty pecan go so nicely together. Add a lovely fresh icing and you have a gorgeous dessert, perfect for brunch, tea or even a picnic. Our daughter Amber loves to have a slice of this in her lunch box too or when she arrives home from school. I freeze them in individual bags. They don't take long to defrost and you can have them at the ready anytime.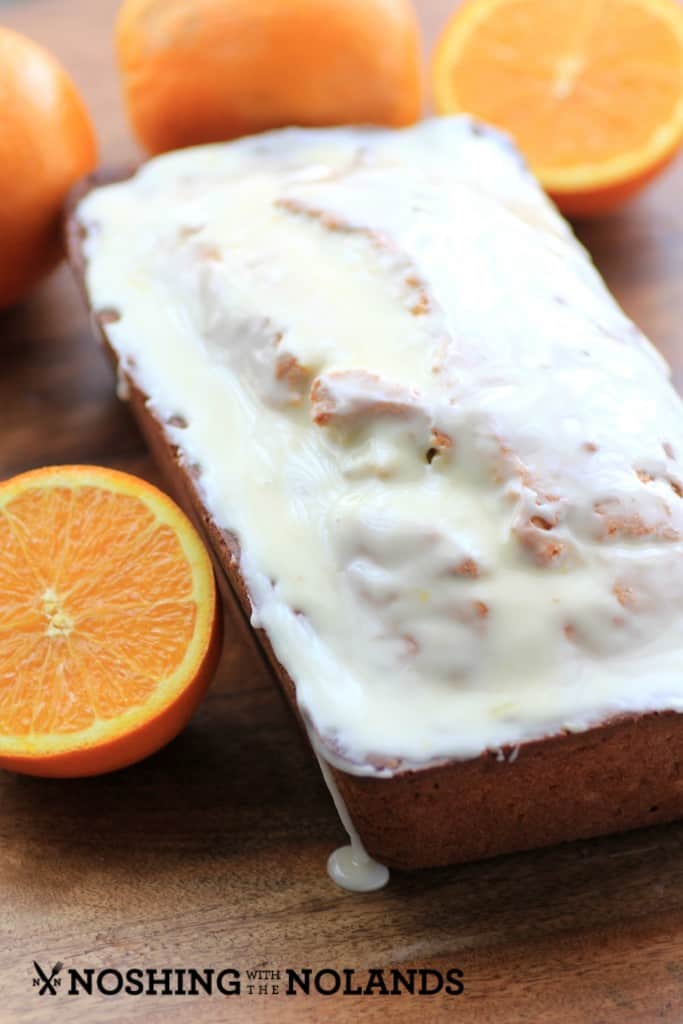 A lot of times I don't glaze or ice a loaf but it just adds to much more to it and they are so easy to do. You can up the orange flavor in the icing too.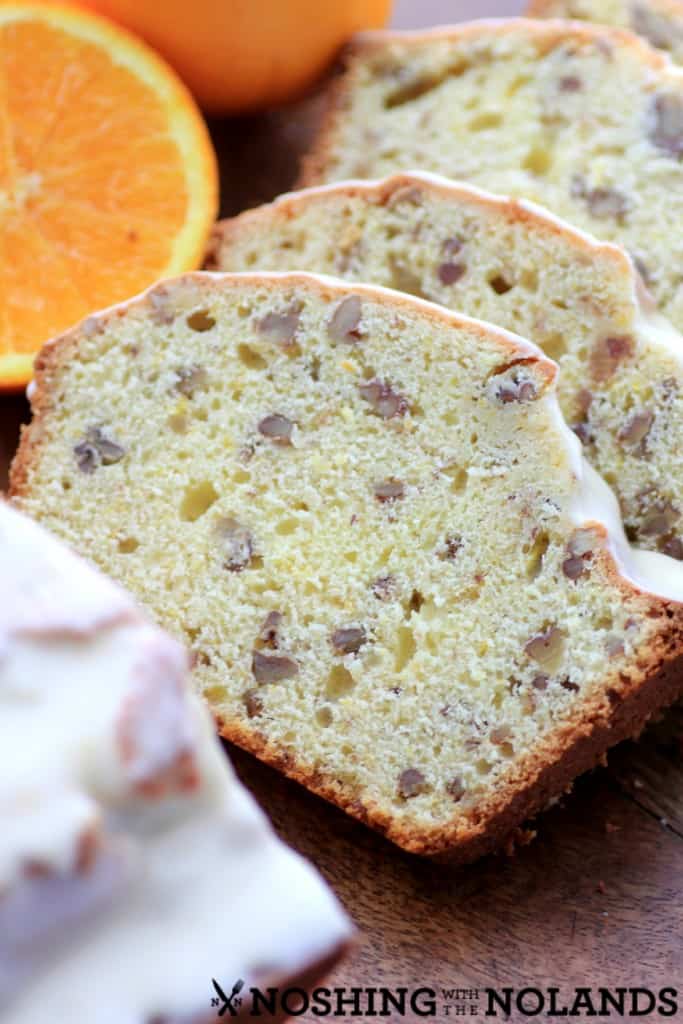 See how light and airy it is, this really is an amazing loaf. Up the orange zest in the recipe if you like it really orangey!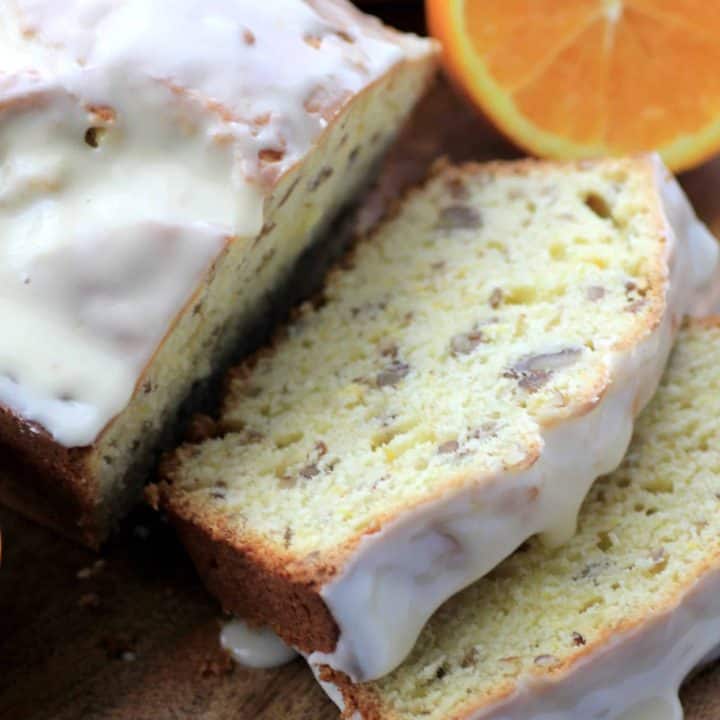 Orange Pecan Loaf
Yield: 1 loaf
Prep Time: 15 minutes
Cook Time: 55 minutes
Total Time: 1 hour 10 minutes
An easy orange pecan loaf that is perfect for spring and summer.
Ingredients
1/2 cup butter
3/4 cup sugar
2 eggs
I large orange, zested
1 1/2 tsp. real orange extract
2 cups flour
2 1/2 tsp. baking powder
1 tsp. salt
3/4 cup orange juice
3/4 cup pecans, toasted
Glaze
1/2 cup confectioners sugar (icing sugar)
1 Tbsp. orange juice, or to desired consistency
Instructions
Preheat oven to 350F and grease a 9x5x3" loaf pan, set aside.
In a bowl of a stand up mixer with a paddle attachment, cream the butter and sugar together until fluffy, about 5 min. Add the eggs, one at a time and mix well after each. Add in the orange zest and extract, mix well.
Whisk together teh flour, baking powder adn salt. Add to the butter mixture alternatively with the orange juice, begin and end with the flour. Mix well. Stir in pecans. Pour the batter into the prepared pan.
Bake for 50-55 min. until a wooden pick comes out clean. Cool loaf for 10 min. in the pan then remove to a cooling rack to cool completely.
When cooled mix together the confectioners sugar and orange juice to desired consistency. Pour over loaf and smooth out.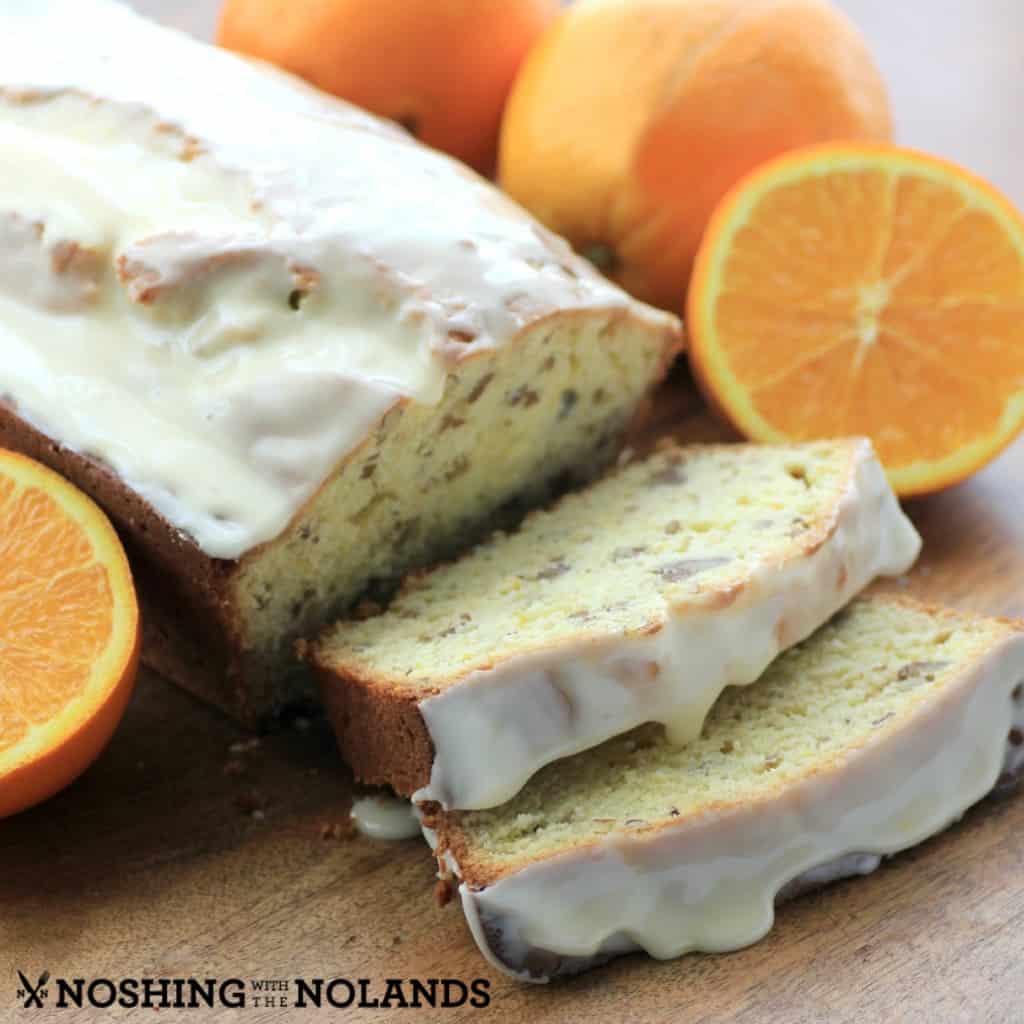 Recipe adapted from Food.com