I love making Enchilada Casseroles and so does my family. Plus Cinco de Mayo is just around the corner! Not only are they easy and delicious but feed us for a few days as leftovers and even make a great lunch. Try making our Homemade Enchilada Sauce to save a few bucks plus it is better than store-bought too.
I have already made on the site, Leftover Turkey, Sausage Enchilada Casserole, Chicken and Chorizo Enchilada, and Enchilada Casserole. Easy Enchilada Casserole I changed up a bit from Enchilada Casserole. I really liked the toppings of lettuce, tomato, and black olives, it is like having your salad right there with your meal.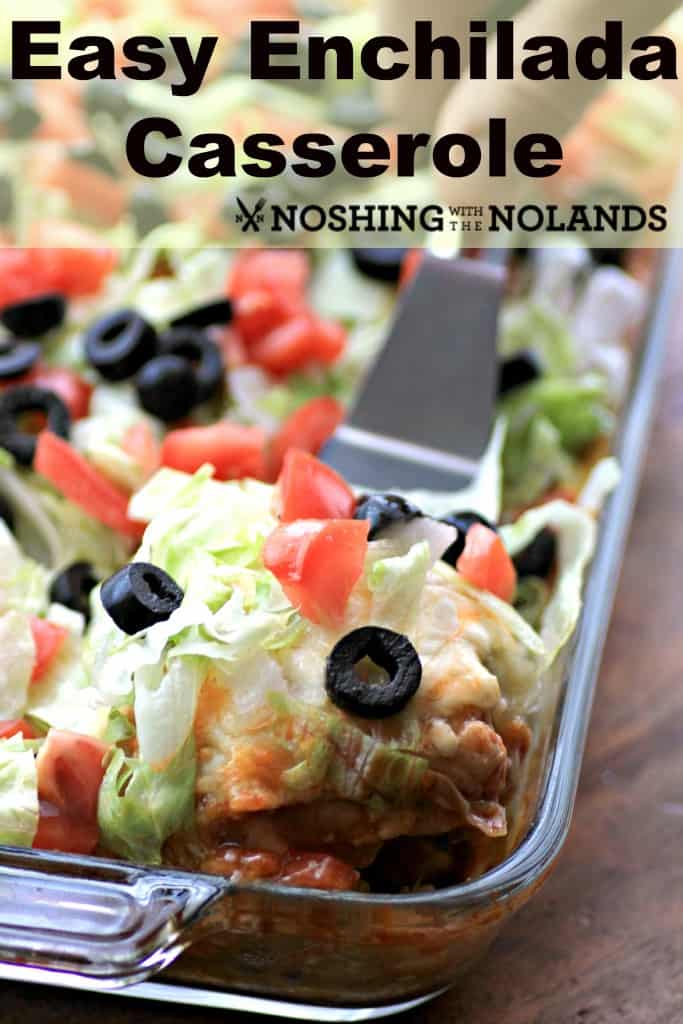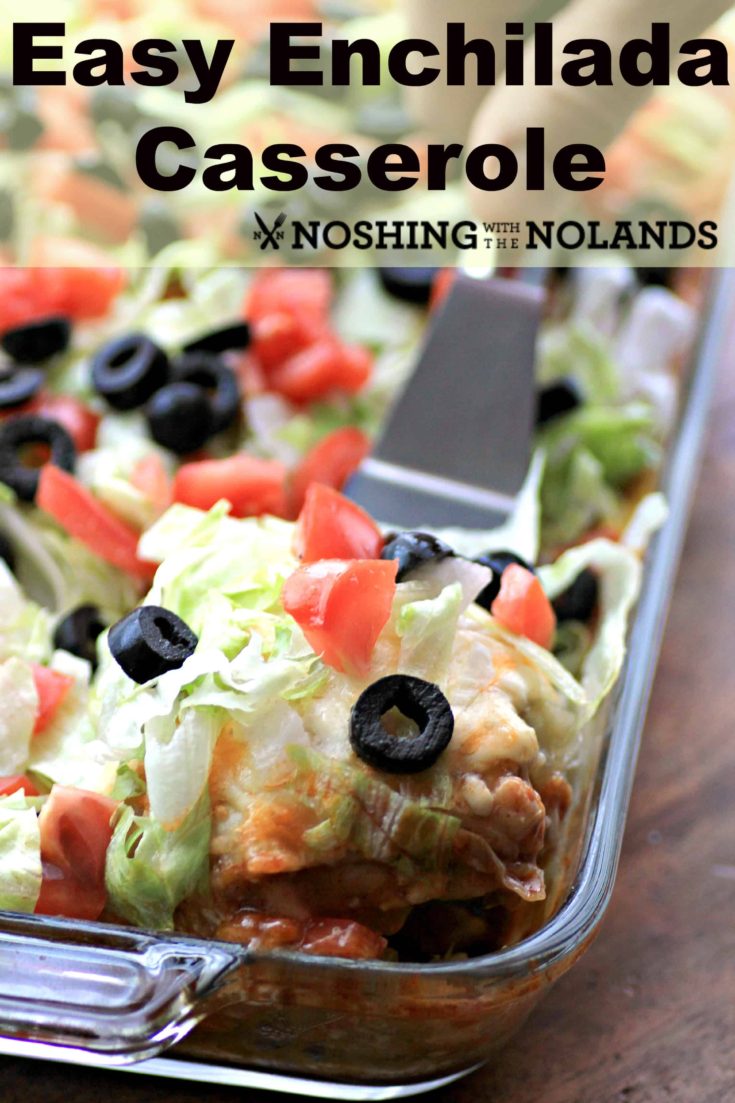 I changed up the recipe a bit with different kinds of enchilada sauce. I think if I went with all mild green sauce it wouldn't have enough umph for me, but all medium red sauce would be too spicy for our daughter. A nice comprimise was to use both, just the right heat and flavor.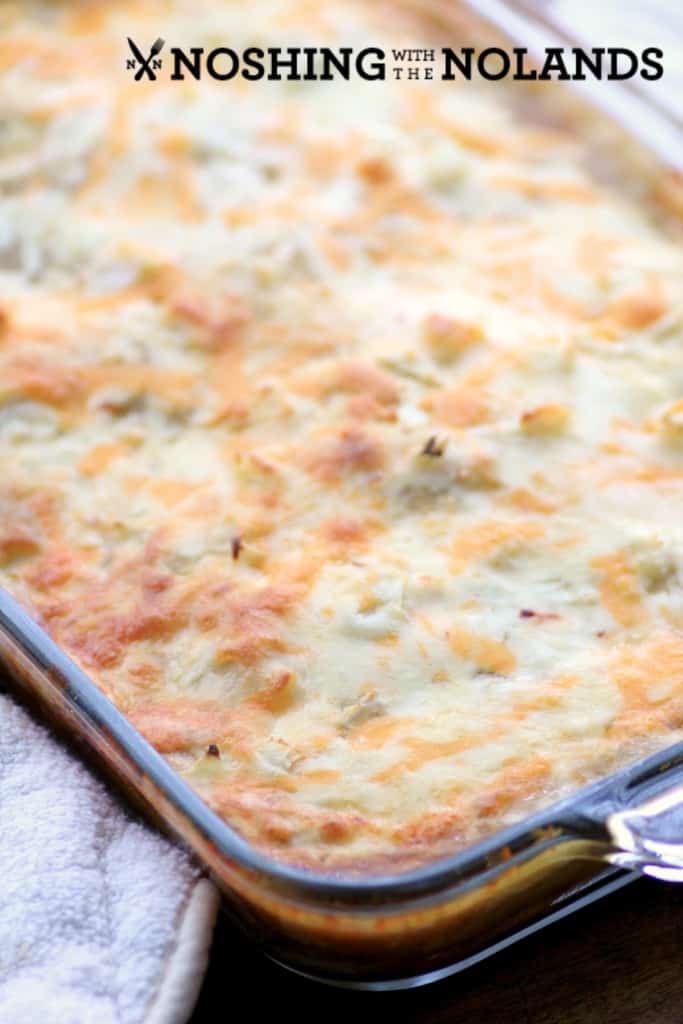 Love a great cheesy topping, all melty, gooey and just the right amount of browning. Then topped with lettuce, tomato and black olives.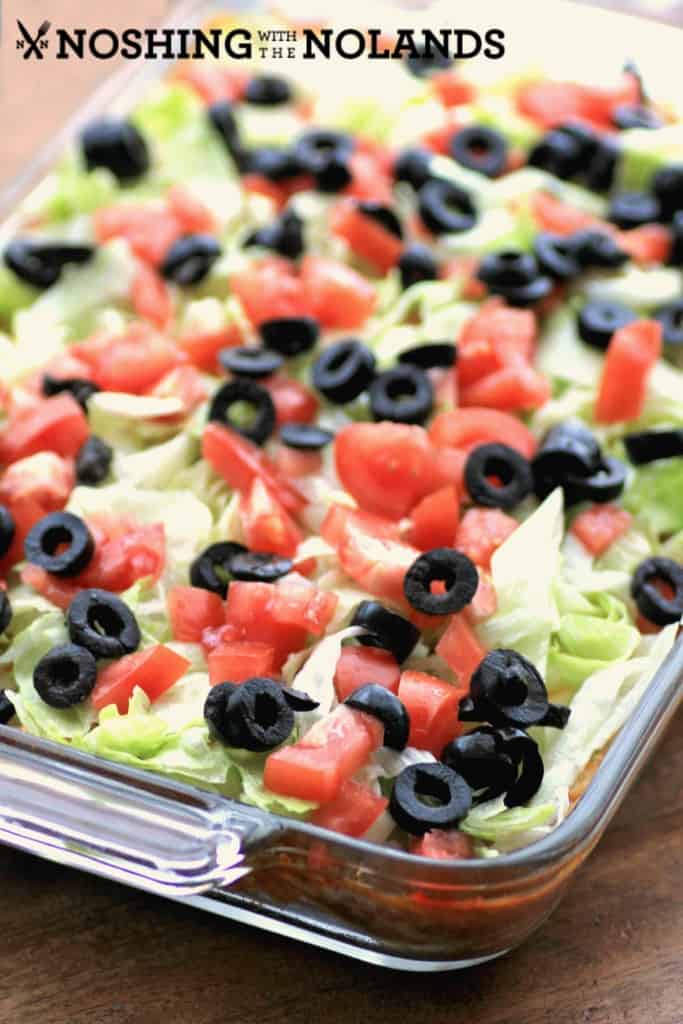 I know you want to dive right in!! I like to use flour tortillas, they do get a bit softer but I like the flavor compared to corn. You can most certainly use corn tortillas and a lot of them are gluten free which helps if you are eliminating that from your diet.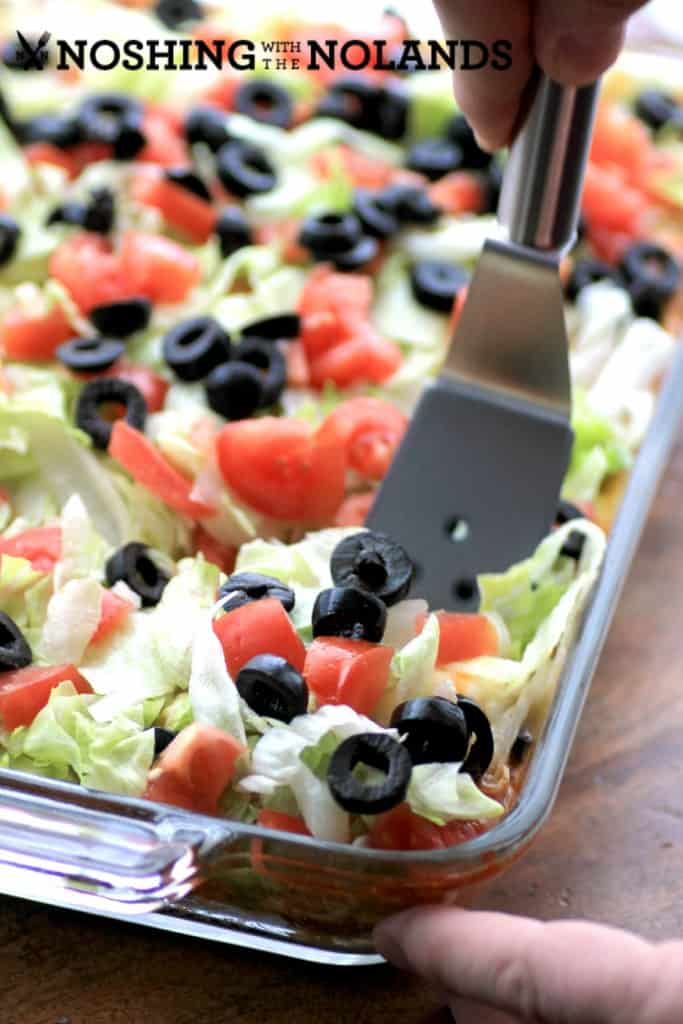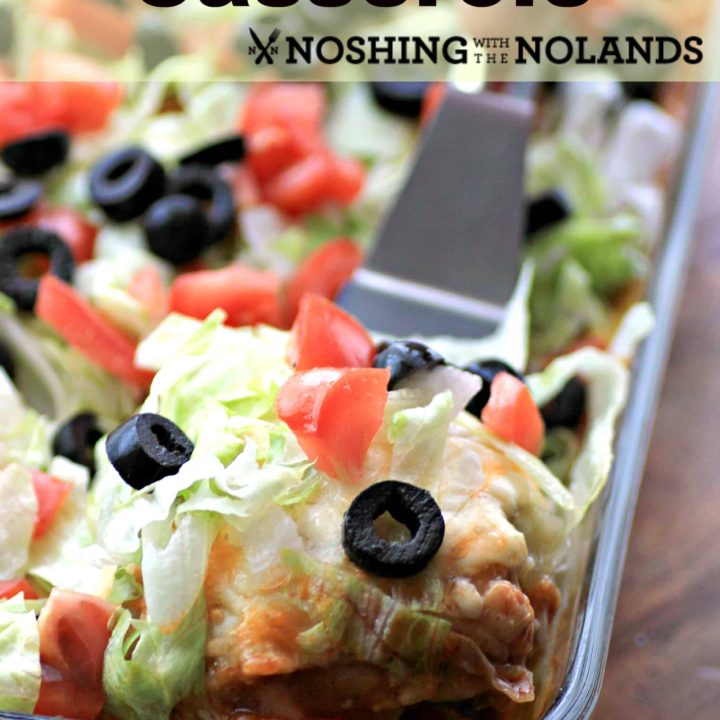 Easy Enchilada Casserole
Yield: 6-8 servings
Prep Time: 20 minutes
Cook Time: 40 minutes
Total Time: 1 hour
Easy Enchilada Casserole is a great make ahead dish that can be popped in the oven at anytime!
Ingredients
18-6" flour (or corn) tortillas
1-10 oz. jar red medium enchilada sauce
2-10 oz. jar green mild enchilada sauce
4 cups cooked chicken
4 cups Tex Mex shredded cheese
1 onion, diced
2 cups shredded lettuce
1 cup black olives
1 large tomato, diced
Instructions
Preheat oven to 350F. Spray a 9x13" baking dish with cooking spray.
Place 6 tortillas in the bottom, overlapping as needed. Top with one jar of green enchilada sauce, spreading out to the edges. Place on top 1/2 of the chicken, 1/3 of the cheese and 1/2 of the onion. Layer on top 6 more tortillas, followed by the red enchilada sauce and then the remaining chicken, 1/3 of the cheese and remaining 1/2 of the onion. Top again with 6 more tortillas, the other jar of green enchilada sauce and the remaining cheese.
Bake in the oven for 30-40 min. until nicely browned on top and bubbling. Let stand for 5-8 min. Top with the shredded lettuce, black olives and tomatoes. Cut into squares and serve.
Recipe adapted from Enchilada Casserole, 200 Easy Mexican Recipes.