You can now have a Copycat Starbucks Gingerbread Loaf in the comfort of your home and long after it is gone from the store. I had made this recipe to share on AllFreeCopyCatRecipes a few years ago and have never shared it with you.
Make this delicious loaf and serve it with our Copycat Starbucks Caramel Macchiato too! Want more gingerbread recipes? Try our Festive Gingerbread Cupcakes too!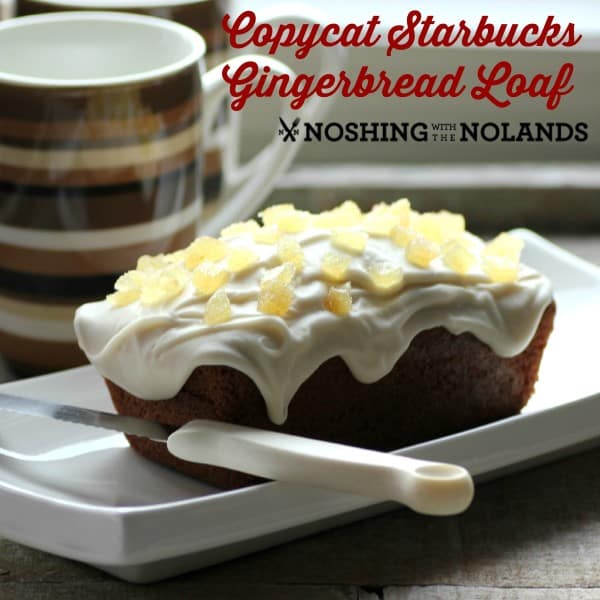 I was going through the drive thru the other day and saw it on their menu and thought hey, I have made that delicious Gingerbread Loaf before and I don't think it is on my site either!! I had to change that!! So here is this delicious loaf!!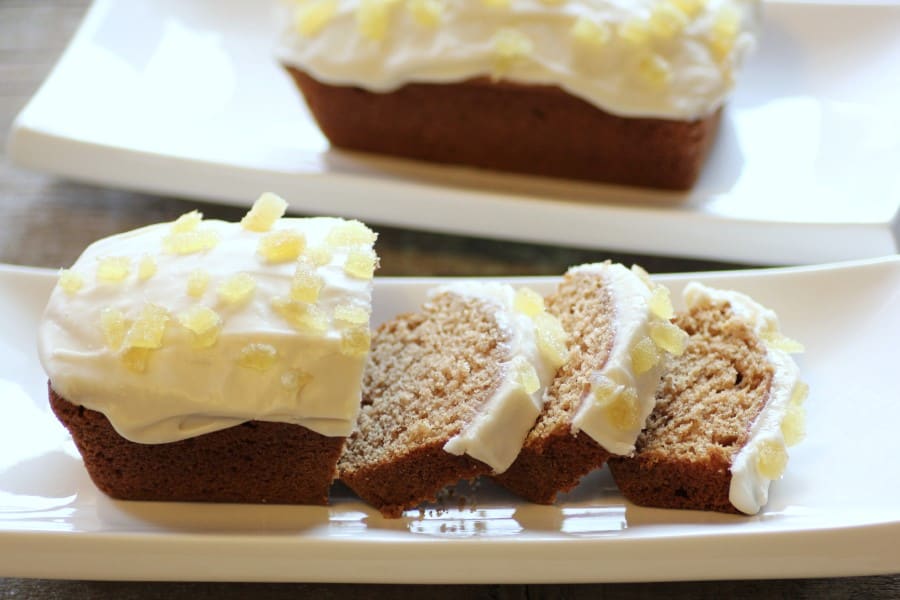 This would make a great hostess gift with a little coffee from you know where!! Happy Holidays!! Enjoy!!
The Recipe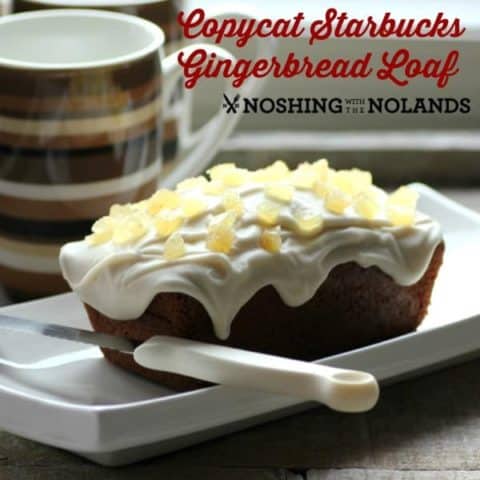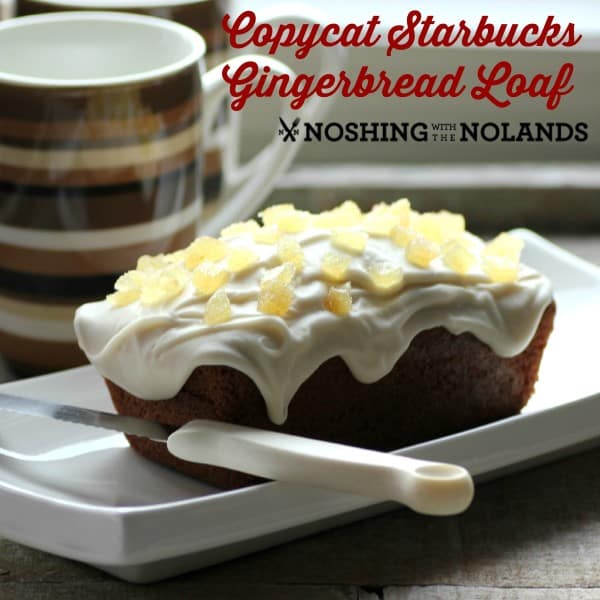 Copycat Starbucks Gingerbread Loaf
Yield: 4 mini loaves
Prep Time: 20 minutes
Cook Time: 30 minutes
Total Time: 50 minutes
You can now have this delicious loaf at home, Copycat Starbucks Gingerbread Loaf.
Ingredients
1 3/4 cup all purpose flour
1 teaspoon ground cinnamon
1/4 tsp. ground cloves
2 teaspoons ground ginger
1/2 tablespoon fresh ginger, finely grated
1/4 teaspoon nutmeg
1 teaspoon salt
1 teaspoon baking soda
1/2 cup brown sugar
1/2 cup white sugar
1/2 cup butter, softened
2 eggs
1/2 cup apple sauce
1/2 cup sour cream
Frosting
1 (8-ounce) package cream cheese, softened
1 teaspoon vanilla
3 cups icing sugar
Candied ginger, chopped in small squares
Instructions
Preheat oven to 350 degrees F. Grease four mini loaf pans 6x3x2" with cooking spray.
In a medium bowl whisk together the dry ingredients. Set aside. In the bowl of a standup mixer with a paddle attachment cream butter and sugars together. Add eggs one at a time and mix well. Add the apple sauce and sour cream. Add the flour mixture slowly mixing well.
Pour batter into prepared pans and bake for 30 min. or until a cake tester comes out clean.
Cool for 5 minutes and then remove from pan, cool completely on racks.
For the frosting, beat the cream cheese with a hand mixer until soft and light. Add the vanilla and slowly add 1/2 cup of icing sugar at a time and blend in. Spread the icing on top of the cakes and decorate with the candied ginger.