I really wanted to try and to own a rice cooker. Hamilton Beach was kind enough to supply me with a fabulous one!! I was so excited to start to use it. The very first thing I wanted to try was Apple Cinnamon Steel Cut Oatmeal. Maybe I should have started with rice but that is just me. I go into it full bore!! I had never made steel cut oatmeal before and never used the machine. Well, I was sure delighted with the outcome. The rice cooker was simple to use, after of course following the directions. The basic recipe for steel cut oatmeal was supplied to me from Laureen King from Art and The Kitchen, she actually inspired me to get the rice cooker as she says she loves hers.
The oatmeal turned out so good, perfect for a winter day. Rich with the apples and cinnmamon. A small pat of butter and a sprinkle of brown sugar and you have the most delicious of breakfasts. So convientent and easily made in the rice cooker.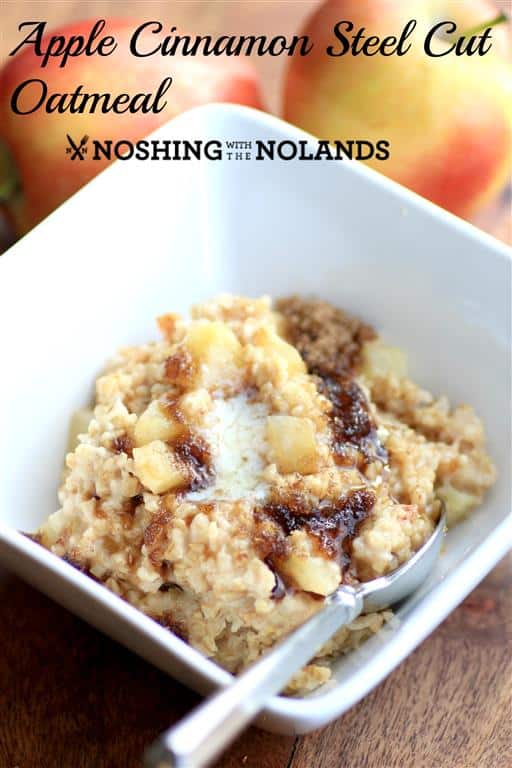 Look at how handsome this machine is and they are not crazy expensive either, between $35 and $50 on their site for all makes and models. What a great Christmas gift this would make!!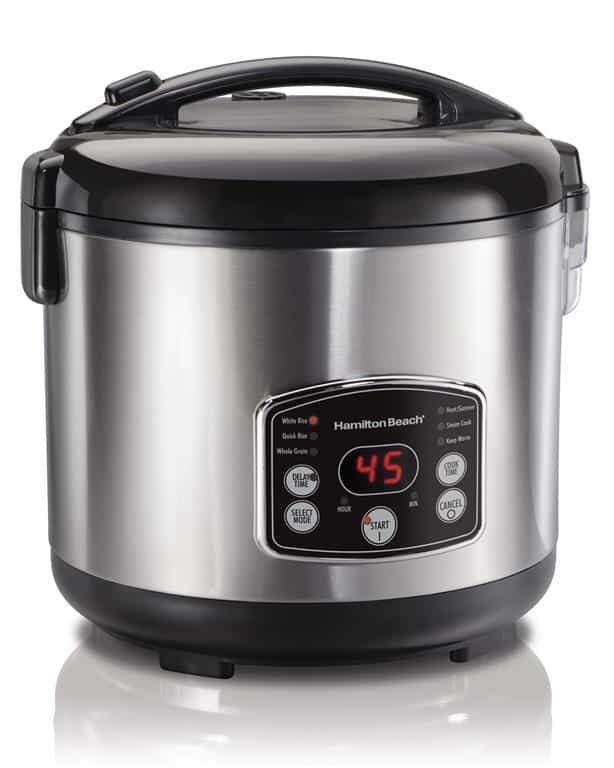 I wanted to make rice for sure, and did with my Pulo Cashew Chicken recipe. My life is forever changed!! Never will I make rice in a pot again, guessing at the right time for it to be done. Forgetting about it and have it burn to a sticky mess on the bottom of the pot. My girlfriend actually threw a pot away because of that, you know those days, when chatting to your friend over a glass of wine was way more important than dinner. Well life has changed now, I can sit and relax and have that glass of wine knowing that my rice is going to be cooked to perfection everytime.
The machine is a smart one, with a built in weight it knows how much water and rice you have and times it perfectly. After it finishes cooking, it shuts off but keeps your rice warm for 12 hours!! That is fabulous!! I had dinner already for the family and then we could sit down and talk about our day with out having to check on anything. I truly loved everthing about this machine and it will be pulled out again and again. I can't wait to get even more creative and try new recipes!!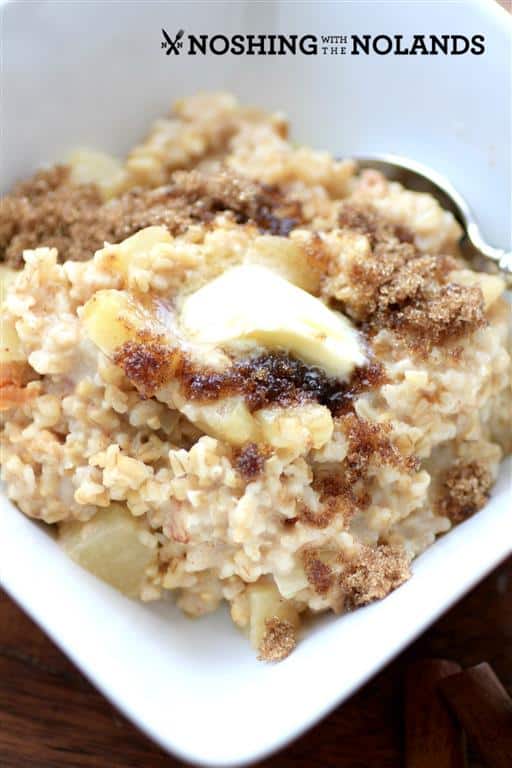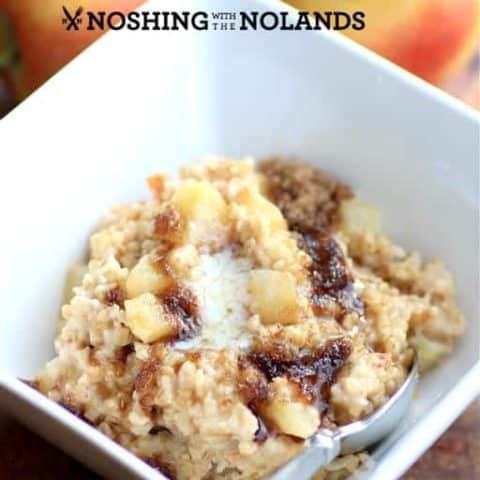 Apple Cinnamon Steel Cut Oatmeal
Yield: 4
Prep Time: 5 minutes
Cook Time: 40 minutes
Total Time: 45 minutes
Steel cut oatmeal flavored with cinnamon and apples are cooked up easily in a rice cooker.
Ingredients
1 cup steel cut oatmeal
1 cup water
1 cup milk
1 Granny Smith apple, small diced
1 tsp. cinnamon
Butter
Brown sugar
Cream, optional
Instructions
Place oatmeal, water, milk, apples and cinnamon in the bowl of the rice cooker and stir. Cook according to manufacturers instructions approx. 30 to 40 min. on the whole grain rice setting. Serve with a pat of butter and brown sugar. Cream is optional but delicious too!