I love trying new dishes and when we were in Tofino, BC, we tried a gringa from the Tacofino truck, something that I have never ate before. So when I received this gorgeous panini maker from Hamilton Beach I knew I wanted to make a Crispy Chicken Cheesy Gringa.
To make the gringa recipe is easy, you just have to have to crisp up an already roasted chicken. A gringas recipe is like a quesadilla but even better!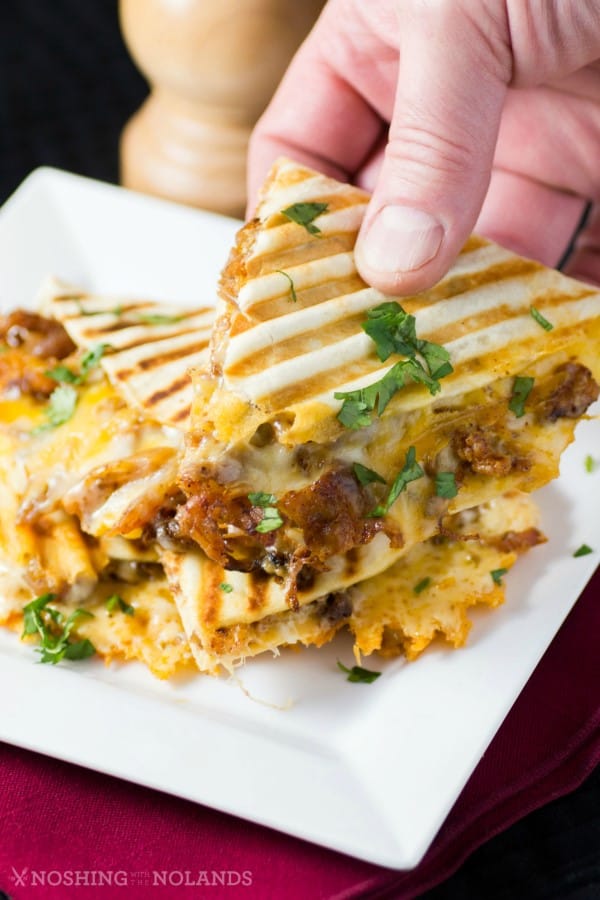 This is the most delicious of sandwiches and not hard to create with a pre-cooked chicken from the grocery store. Have you ever had a gringa before? In their original form they are with marinated pork and pineapple slices along with cheese but this is how we had them in Tofino with crispy chicken and cheese.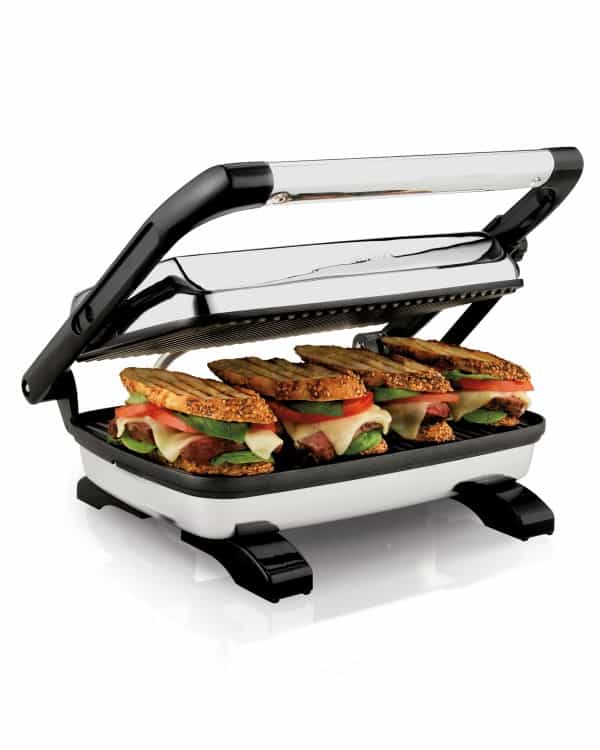 I adore a great panini maker as it makes the most wonderful of sandwiches and more!! Dinner or lunch is not only easy but scrumptious with a panini maker. Since the lid is floating you can have thin quesadillas or mile high sandwiches!! The Panini Press Gourmet Sandwich Maker has a large 12×8.5″ cooking area with nonstick grids. The lid locks in an open position for open faced sandwiches, bruschetta and pizza. Why warm the oven for those dishes in the hot summer months when this panini makes is so easy and convenient!! Then the lid locks for easy storage too!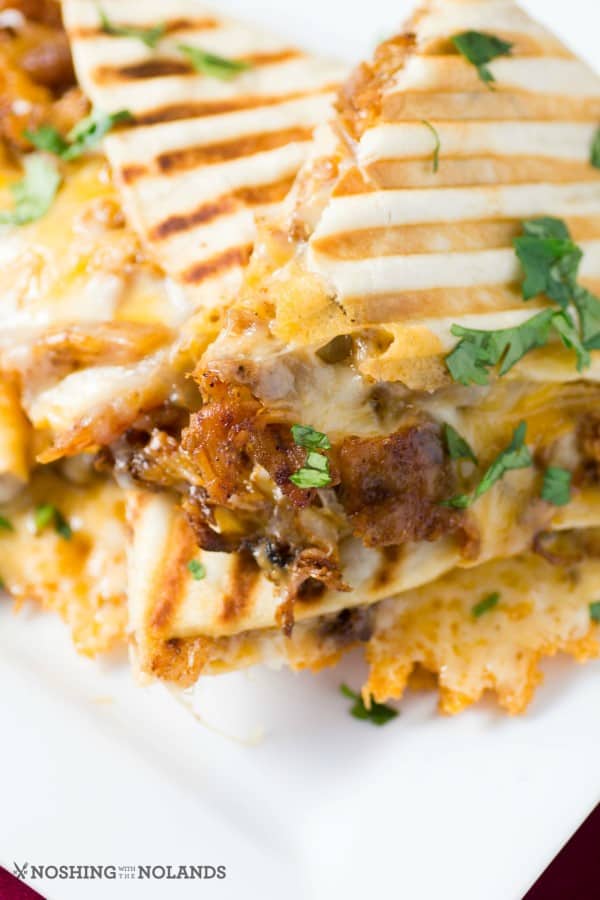 We amped up an already gorgeous roasted chicken with more spices like, ancho chili pepper, chili powder and cumin. The cheese is not ordinary at all either as we used, sliced jalapeno Monterey Jack and a shredded Mexican blend of cheddar, queso quesadilla and more Monterey Jack. Pile on the cheese, it oozes out and gets all crispy and wonderful and lifts off the panini maker like a breeze. Oh how I love cheese like that. Enjoy these sandwiches on your new Hamilton Beach Panini Press Gourmet Sandwich Maker!!
The Recipe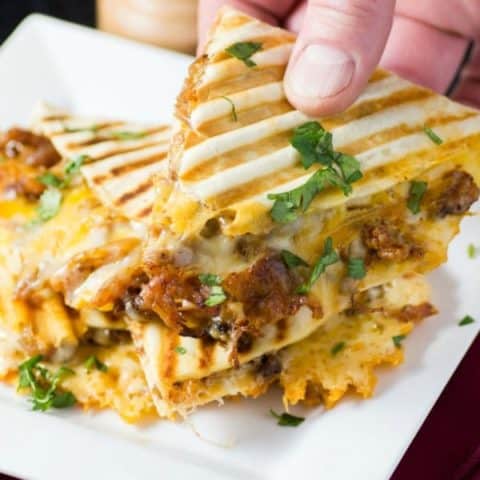 Crispy Chicken Cheesy Gringa
Prep Time: 10 minutes
Cook Time: 35 minutes
Total Time: 45 minutes
A gringa filled with crispy chicken and cheese will excite the whole family for dinner!!
Ingredients
Crispy Chicken
1 whole roasted chicken, shredded
4 Tbsp. canola oil
1 tsp. ancho chili powder
1 tsp. chili powder
1 tsp. cumin
1 tsp. salt
Gringas
6" buttered tortillas
Crispy chicken
Sliced Jalapeno Monterey Jack cheese
Shredded Mexican cheese blend (cheddar, queso quesadilla, Monterey Jack)
Cilantro, optional garnish
Instructions
Preheat oven to 450F. Mix the oil with the spices and on a rimmed baking sheet toss with the chicken. Roast for 20 min. or until starting to get crisp. Toss and cook for another 10 min. or until crispy.
To make the gringas, place a tortilla butter side down on a cutting board or plate. Fill half of the tortilla with the sliced Monterey Jack, then chicken and top with a good amount of shredded cheese. Fold over the tortilla and gently place on the Hamilton Beach Panini Press Gourmet Sandwich Maker. Close the lid and heat until the cheese is melted and the tortillas are crisped. Slice into half or thirds and serve. Top with cilantro if using!