Copycat Ruth's Chris Shoestring Fries
I love copycat recipes, especially when they turn out as amazng as these Copycat Ruth's Chris Shoestring Fries recipe!! I then like sharing them over at AllFreeCopycatRecipes!! These delicious shoestring fries are light and crispy, salted to perfection and just a hint of parsley. This recipe is very attainable with the use of a mandolin. A must have appliance for many, many uses. It is inexpensive to purchase but get a sturdy one that will last a long time and not fall apart quickly. One that stands on its' own is the best!
Ruths' Chris has some fabulous dishes, we have been there quite a few times for a special delicious meal! Not only are their steaks wonderful but their sides are crazy good too!!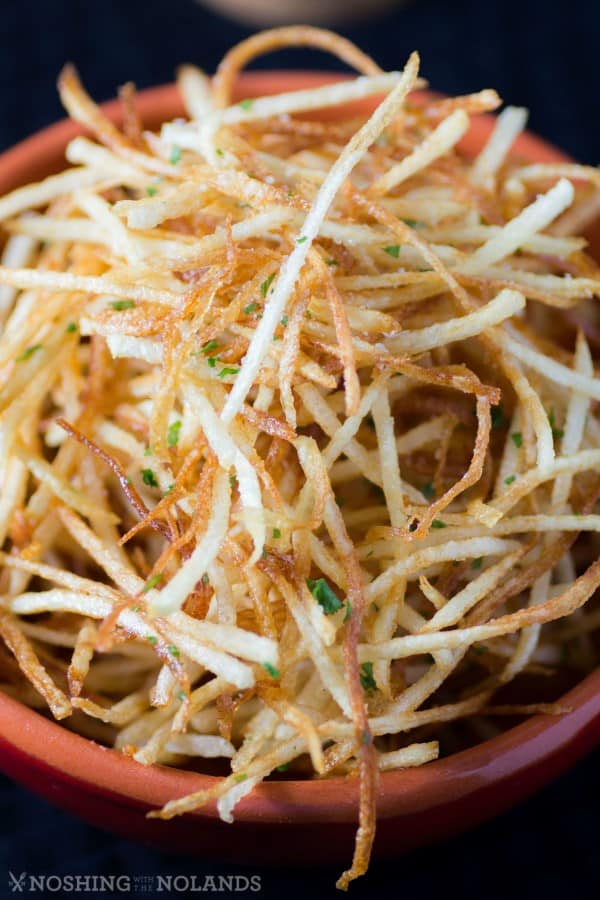 Don't you just want to stick your hand in and grab one of these delicious fries. Amber and her tutor were the samplers for this dish and they were gone in no time. A great french fry, if cooked in oil is also, vegetarian, vegan and gluten free, so almost anyone can indulge in this treat on occasion. Imagine these served with a big juicy steak!! You would get rave reviews and they are not hard to make with the right equipment.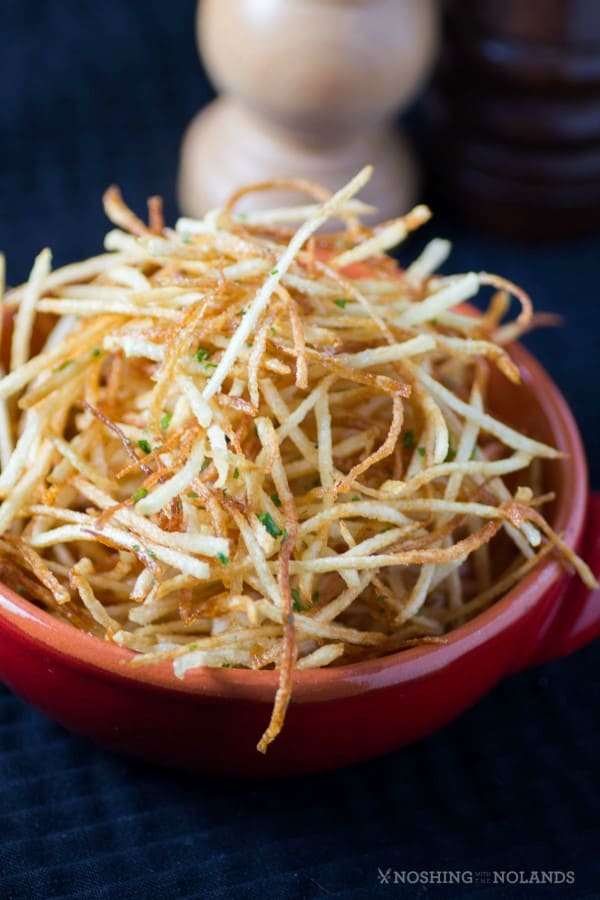 Ken made these delicious Copycat Ruth's Chris Shoestring Fries for us. He has been doing a lot of the recipe execution lately. I come up with the ideas and the recipe and he happily follows through with it. He enjoys being in the kitchen very much. For a lot of our frying we don't pull out the big deep fryer but actually a wok works great! It is deep and heats quickly.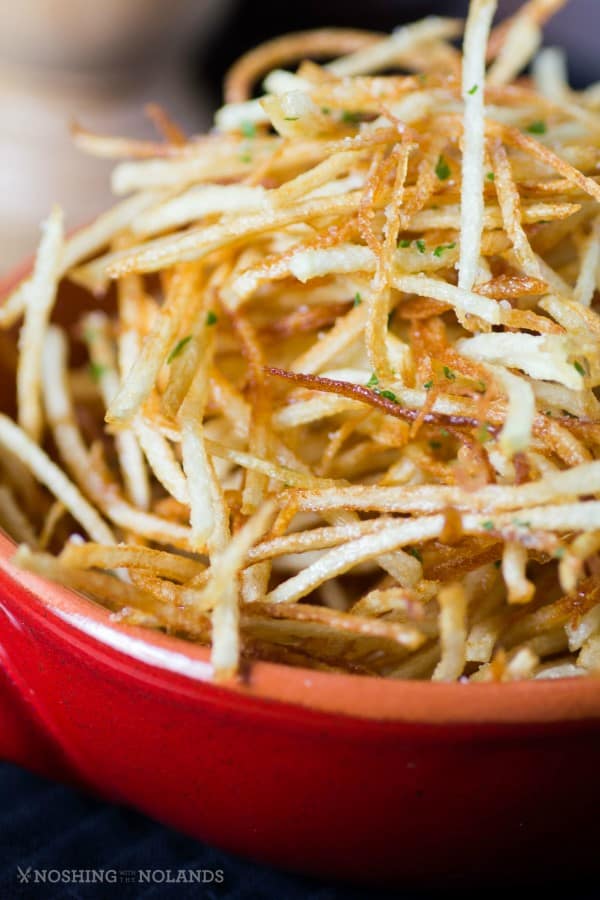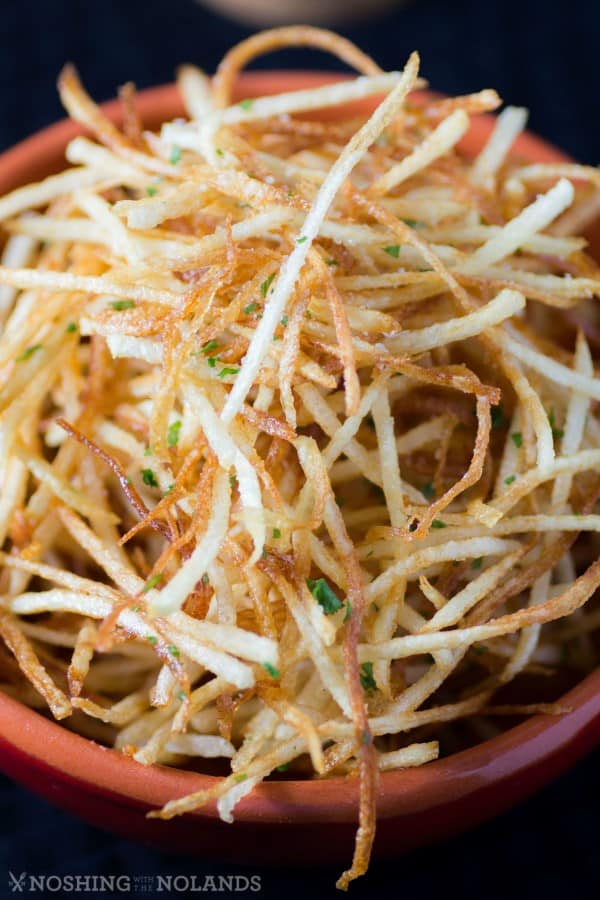 Copycat Ruth's Chris Shoestring Fries
Yield: 2 servings
Prep Time: 5 minutes
Cook Time: 10 minutes
Total Time: 15 minutes
The most perfectly crisp Copycat Ruth's Chris Shoestring Fries await you with this easily accomplished recipe.
Ingredients
I medium peeled potato
Cannola oil for frying
Sea salt to taste
Parsley, very finely chopped
Instructions
Heat oil in a wok to 350F. Using a mandolin slice potatoes into shoestring fries and pat dry. Cook in batches until golden brown and crispy. Toss gently with salt and parsley and serve immediately.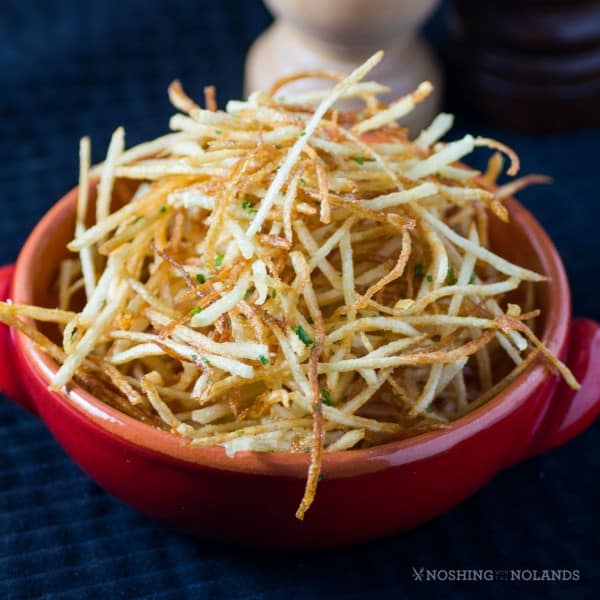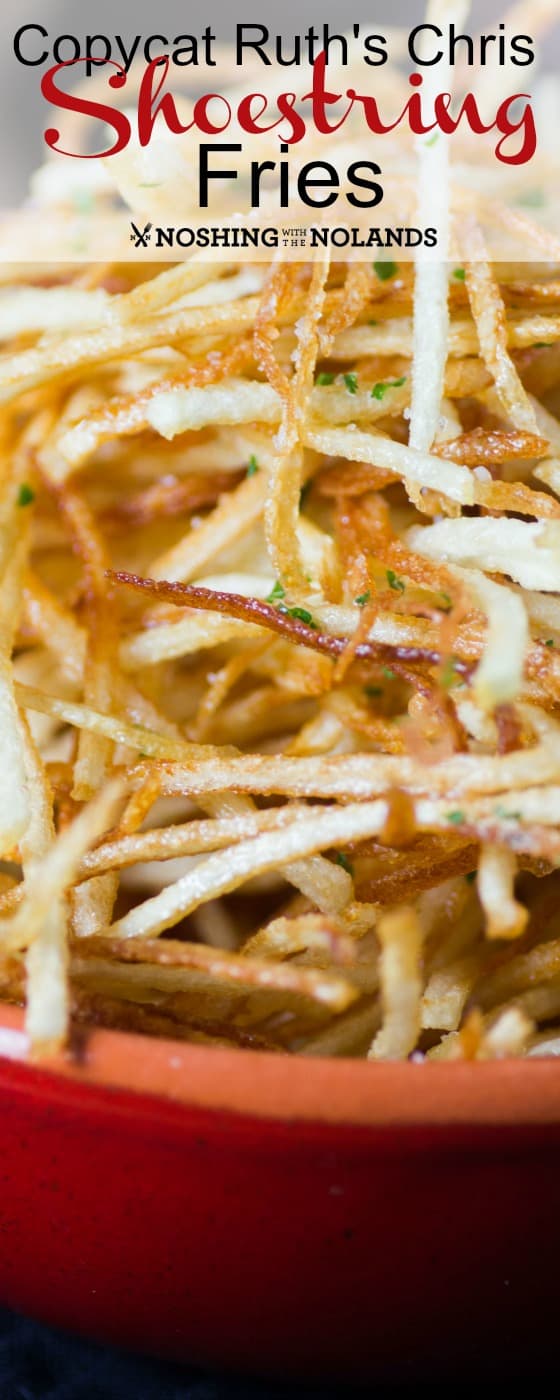 Another hugely popular copycat recipe from Ruth's Chris is this Copycat Ruth's Chris Sweet Potato Casserole. This one is absolutely scrumptious and can be served at so many different times all year long. Think of it for a special night with a gorgeous steak, or at Easter with ham, Thanksgiving with turkey, Christmas with all the fixins'. The list goes on and on, a widely successful recipe!!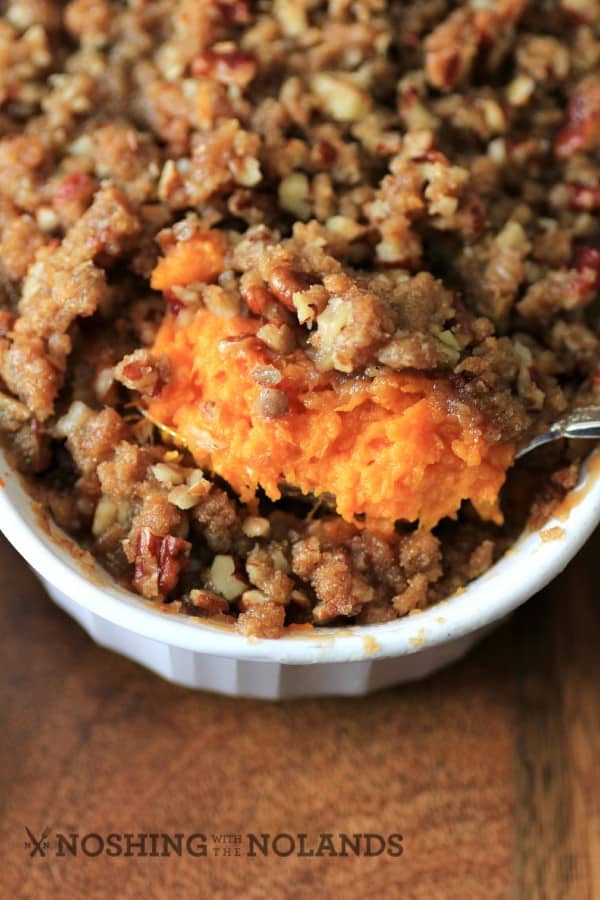 Enjoy these two recipes, I have more in the works to share with you soon!!