Grilled Zucchini Pops
We do a load of grilled vegetables on the BBQ each summer and it is always nice to try easy and fun tricks like these Grilled Zucchini Pops. I saw Bobby Flay on his show skewering zucchini on like this and thought man, that is a cute idea.
We have a sort of standard olive oil grill glaze that we use for our veggies all summer long. It does vary slightly with what fresh herbs I am in the mood for and if it is fresh garlic or powdered garlic. At times I use dried herbs to and maybe another spice like cumin. The veggies need to play off the meat so I work with what we have going on for that dinner.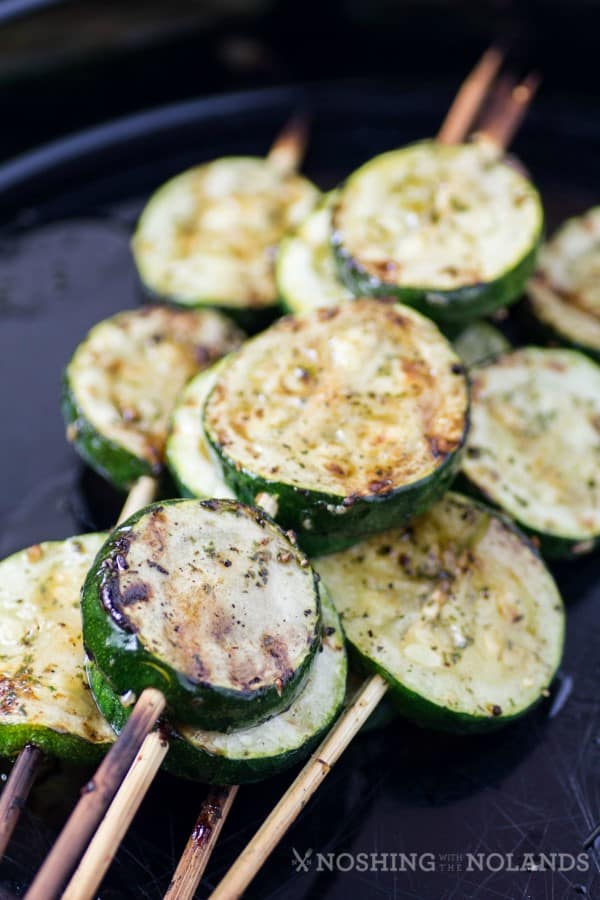 Don't those look amazing!! And they couldn't be simplier too! Serve these topped on steak, fish, or chicken or on their own and people will be thrilled with the presentation. Just makes them taste even better!!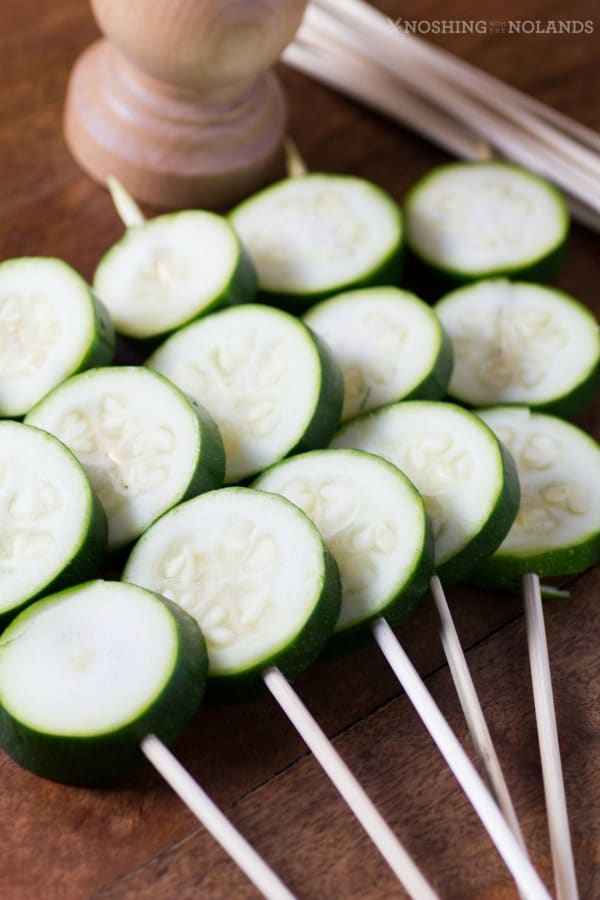 Nothing could be easier than to skewer these zucchini onto sticks. Just make sure you are not slicing them too thinly or that your skewers are too thick. Cook them for 5-6 min. a side over medium high heat until there are nice grill marks and they are soft but not falling off the skewers.
Grilled Goodness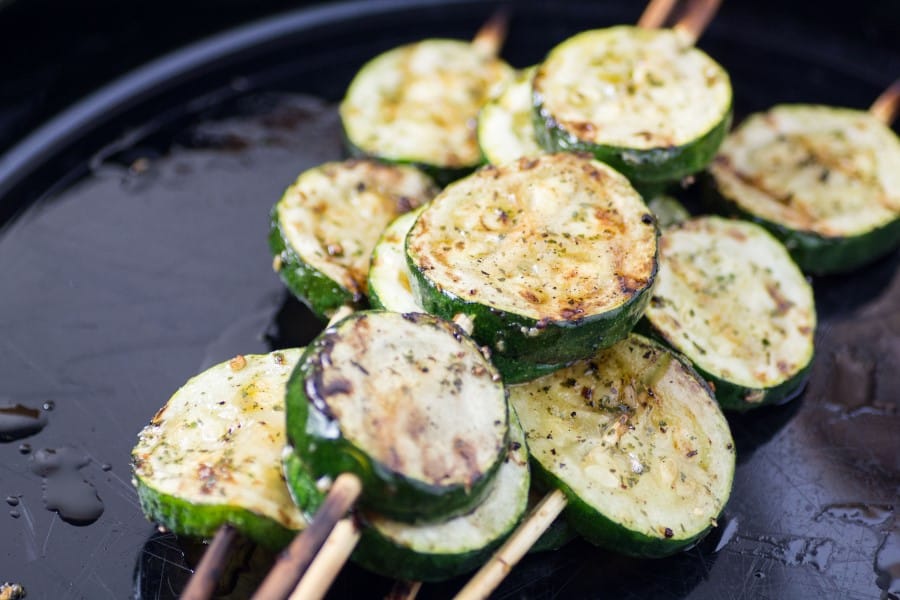 I hope you will enjoy these all summer long!!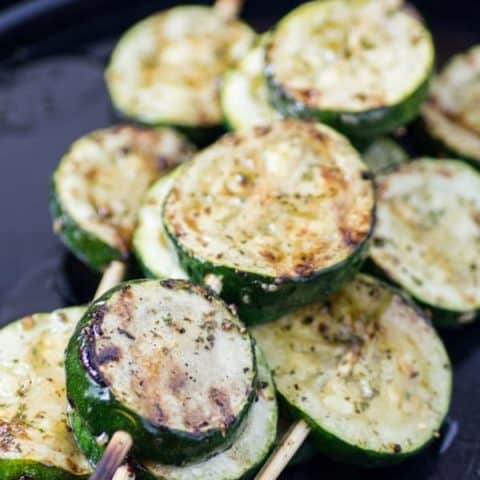 Grilled Zucchini Pops
Prep Time: 10 minutes
Cook Time: 12 minutes
Total Time: 22 minutes
Gorgeous Grilled Zucchini Pops are super easy to make and heighten any dish from fish to beef. Eaten alone they are a great vegan dish.
Ingredients
Large zucchinis
skewers
Extra virgin olive oil
Salt and pepper to taste
Herbs of your choice, fresh, chopped or dried (parsley, basil, oregano, thyme, rosemary)
Garlic fresh or powdered
Instructions
Soak wooden skewers in water for 15 min. Skewer thick slices of zucchini onto skewers, you can make them largest slices to smallest. Don't make these too far in advance as they will brown.
Mix together the olive oil with salt and pepper, your choice of herbs and garlic. I use about 1/4 cup olive oil for one large zucchini.
Grill zucchini on medium high basting with the oil occasionally. Cook at 5-6 min. per side or until nicely golden browned. Serve immediately.