Hot Crab Dip
Appetizers…………mmmmm, a meal can be made on some of the wonderful recipes there are around like this gorgeous Hot Crab Dip. This recipe, I kindly got from my girlfriend Nan. She has brought this to our home before and it was gobbled down in a matter of minutes by all the hungry patrons at our dinner party. This appetizer is elegant enough to serve at a New Year's Eve bash or fits right into a game day party. It is easy to make and very versatile too.
Nan usually adds in Sambel Oelek but we couldn't locate that, luckily we had Harrisa on hand which worked beautifully. Any ground chili paste will work well, just alternating the taste slightly but still giving the dip a lovely warming spice. You can add more than the recipe calls for if you like it spicier. For us the 2 tsp. were just perfect!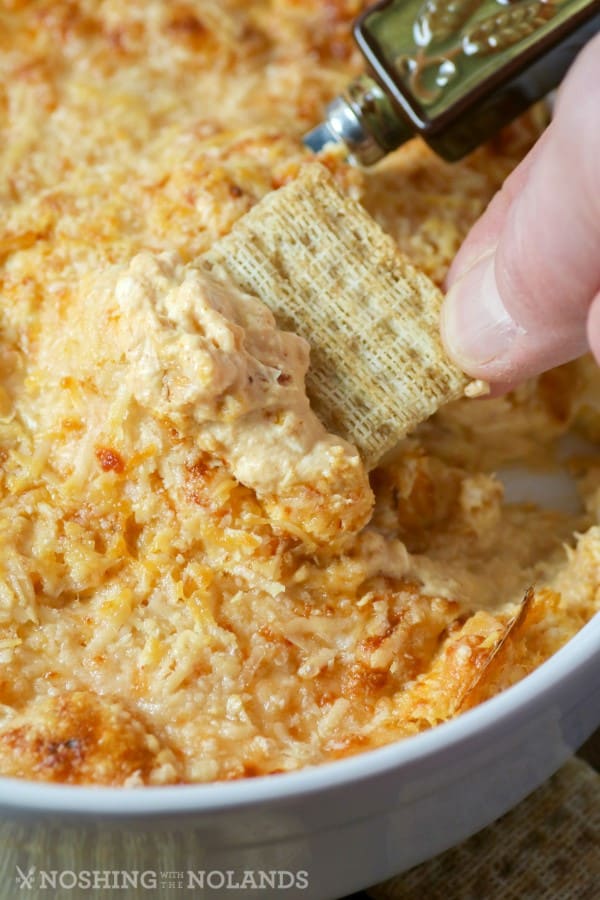 Doesn't that look amazing, well, you are right it is. Just a few simple ingredients are added together and then bumped up with an amazing chili paste. You could also use sriracha which is more widely available too.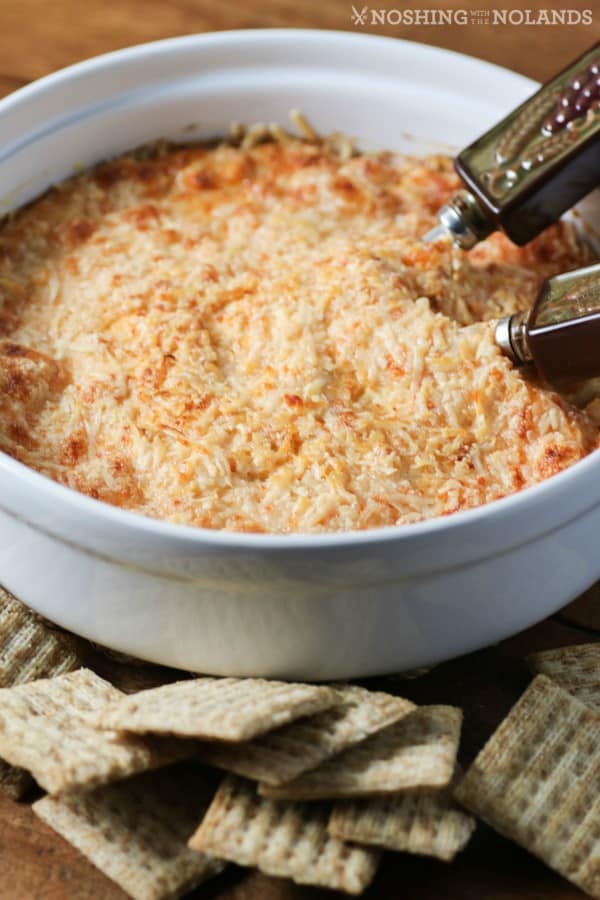 Put this dip out and watch the crowds appear to gobble it down. Whatever the reason or the season, this will be a sure fire hit!!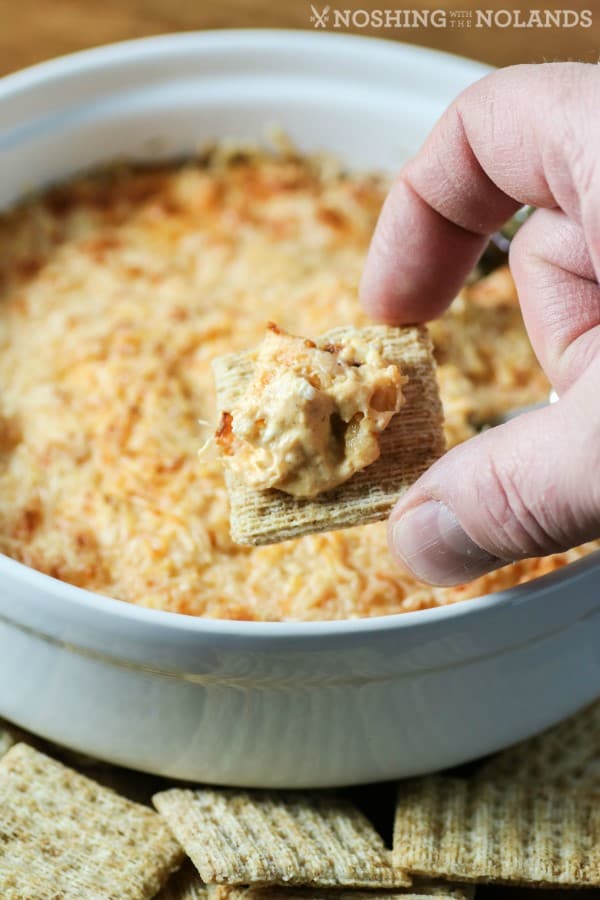 The appetizer can also be made ahead of time and then just popped into the oven when company arrive. Nothing could be easier than that!! Some dips call for imitation crab but this is not the place for that. You want good quality canned crab for this appetizer.
I first tried the dip with the above wheat crackers but loved it even more with a roasted red pepper cracker. Find what you like, little pita chips would be great too.
The Recipe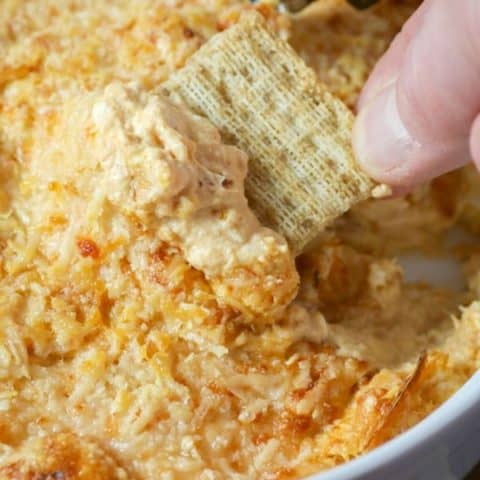 Hot Crab Dip
Yield: 4-6 servings
Prep Time: 10 minutes
Cook Time: 30 minutes
Total Time: 40 minutes
An easy but extremely delicious Hot Crab Dip will have you making this recipe again and again all year round!
Ingredients
1 (8oz.) light cream cheese, softened
2 tsp. Harissa, Sambal Oelek or Sriracha
1/4 cup mayonnaise
1 (120 gm.) can crab meat, drained
3/4 cup Parmesan cheese
Baguettes or crackers of your choice
Instructions
Preheat oven to 350F. In a standup mixer or by hand, mix together the cream cheese, Harissa, and mayonnaise very well. Stir in the crab meat. Place dip in an oven proof container and top with Parmesan cheese. Refrigerate at this point covered or place in the oven and bake for 25-30 min. until lightly browned and bubbling. Serve with baguettes or crackers of your choice.