Classic Macaroni and Cheese
Do you love macaroni and cheese but you are looking for one that really fits all the criteria of great mac and cheese? Look no further than this gorgeously creamy Classic Macaroni and Cheese. It has the perfect cheese blend with a crispy crunchy topping, this dish is a real crowd pleaser!! This post originally appeared on Real Housemoms.
I have made mac and cheese a million times. I usually use a recipe from Martha Stewart but I think we all wanted a change. Something that was possibly even better. Ken and Amber said that this Classic Macaroni and Cheese was the best they have ever had. Woohoo, I hit the nail on the head then!!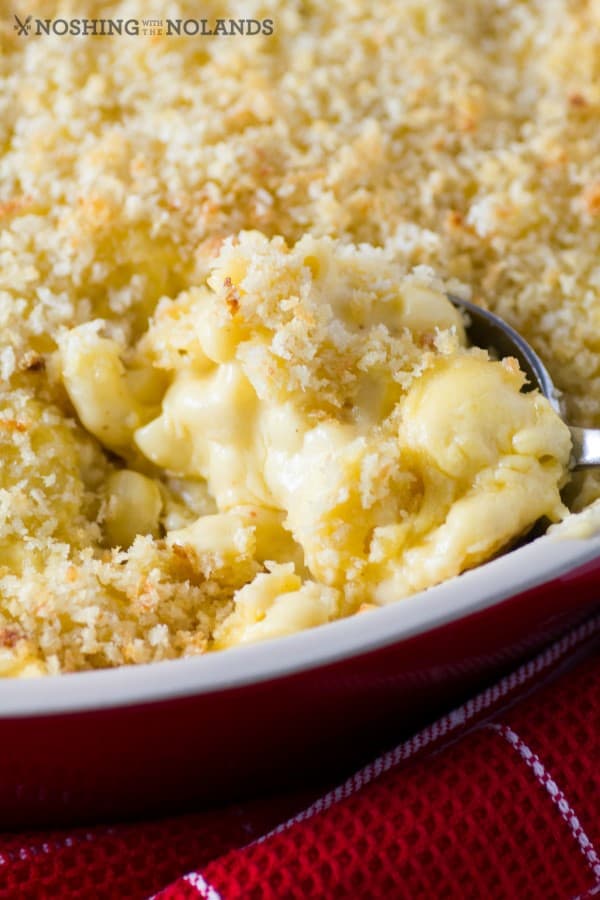 Using a panko crumb for the topping is really amazing. It gets gorgeously crunchy to offset the smooth and creaminess of the cheese sauce and pasta.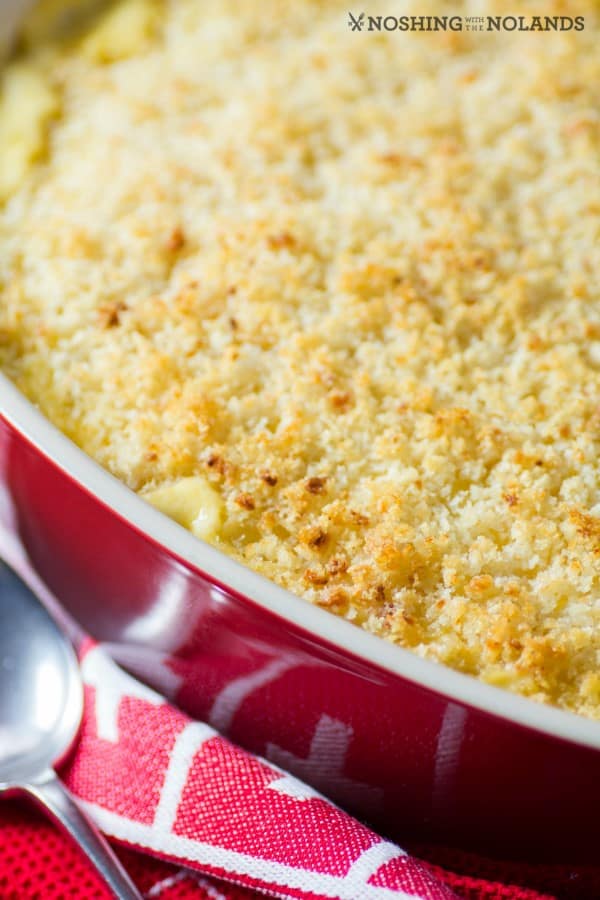 Serving up a big comforting dish like this for the holidays will get you rave reviews. This recipe will be loved by so many, it is a kid's number one fave and adults never pass it up either. The recipe makes a lot, so that it will feed a crowd easily!!
Comfort Food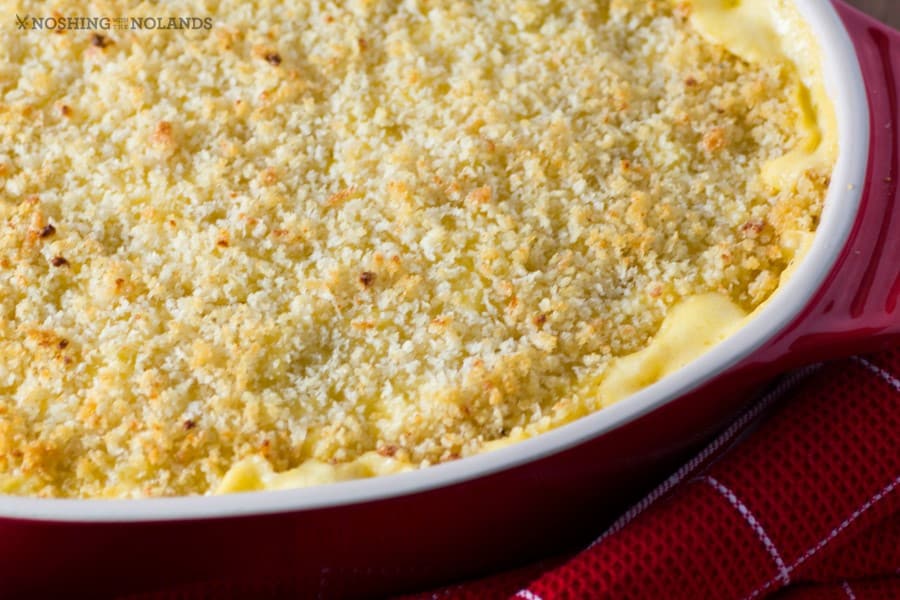 What do you think of when comfort food comes up? I bet macaroni and cheese is at the top of the list. So homey and a family favorite for many. If serving ham for the holidays this dish would be an amazing accompaniment. Rich and creamy and full of wonderful ingredients.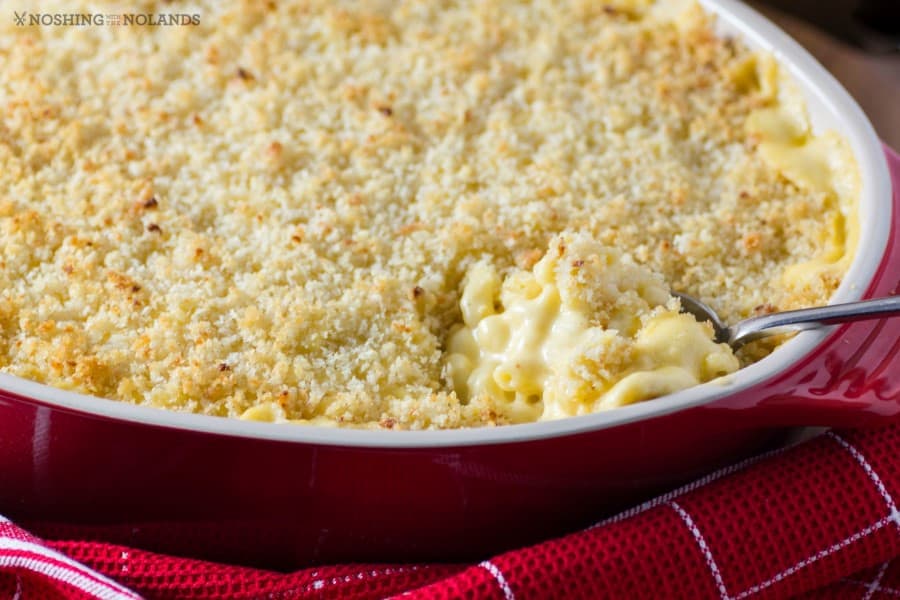 Furthermore, Macaroni and Cheese dates back to the 14th century and is loved world over. Many recipes have grown on this classic but besides a little Parmesan cheese I stuck with the standard cheddar. An easy dish that anyone can accomplish with following the directions. A great recipe to start with if you are new to the kitchen.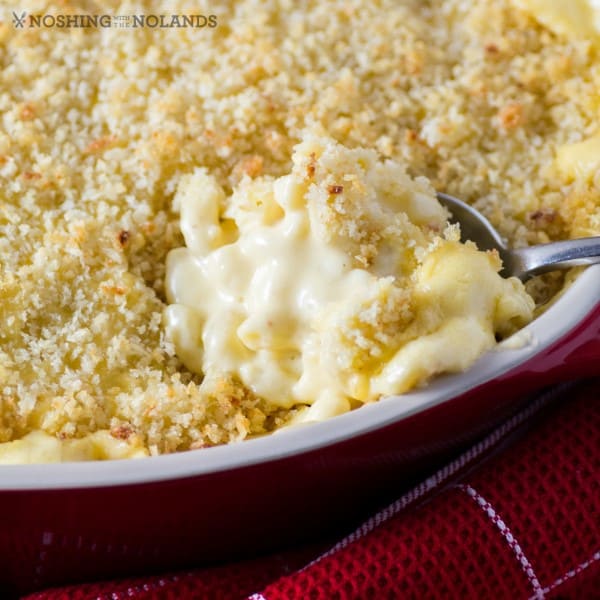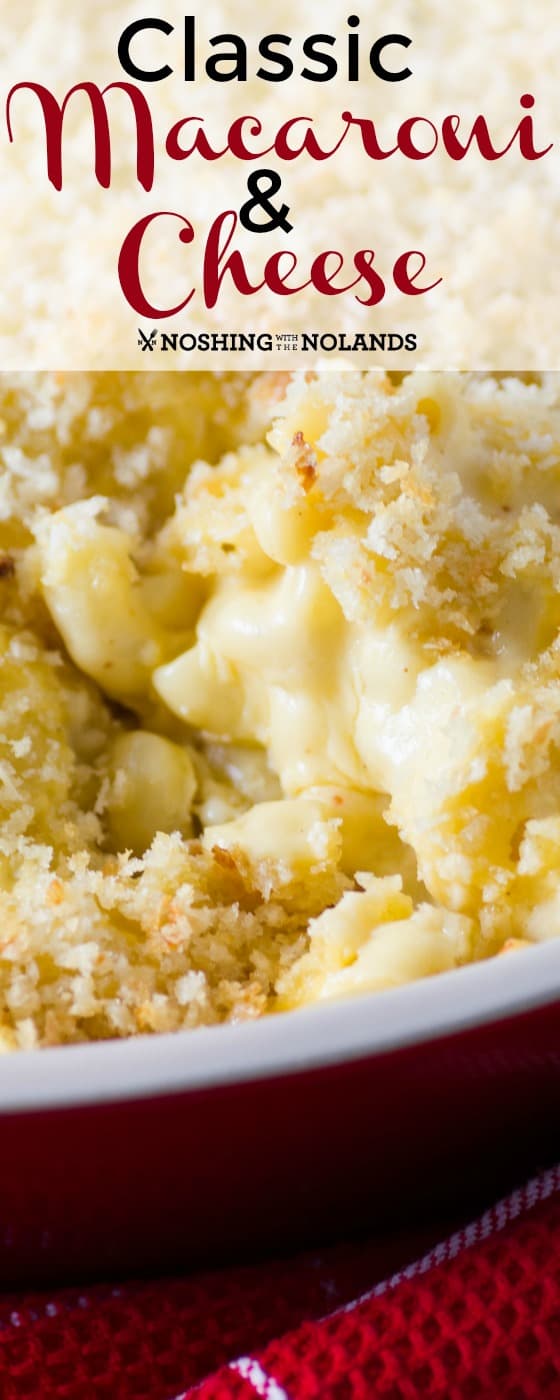 Classic Macaroni and Cheese Recipe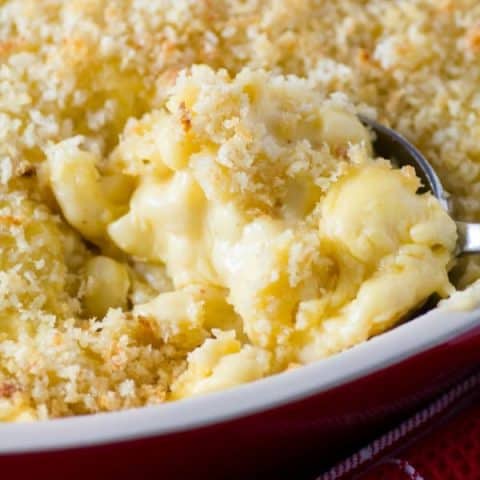 Classic Macaroni and Cheese
Yield: 10-12 servings
Prep Time: 15 minutes
Cook Time: 50 minutes
Total Time: 1 hour 5 minutes
This comforting Classic Macaroni and Cheese is a family favorite you'll want to make again and again!
Ingredients
5 1/2 cups milk
6 Tbsp. butter
1/2 cup flour
1/2 tsp. salt
1/4 tsp. freshly grated nutmeg
1/4 tsp. white pepper
1/4 tsp. cayenne pepper
1 tsp. mustard powder
5 cups sharp cheddar cheese, grated
1/2 cup Parmesan, grated
1 lb. macaroni
Panko Crumb Topping
1 cup panko crumbs
1/4 cup Parmesan
2 Tbsp. butter, melted
Instructions
Preheat oven to 375F. Butter a 3 quart casserole dish or two smaller ones, I usually stick one in the freezer to have at a later date. Just thaw and bake accordingly. Toss the panko with the Parmesan and butter, set aside. Fill a large pasta pot with salted water and heat over high heat.
Meanwhile in a medium saucepan set over medium heat, heat the milk. Then melt the remaining 6 Tbsp. butter in another medium saucepan over medium heat. When the butter bubbles, add the flour and whisk, cooking for 1 min. While whisking slowly pour in the hot milk a bit at a time until all is incorporated. Let the mixture thicken and bubble while whisking constantly. Remove from heat and add the salt, nutmeg, white pepper, mustard powder and cayenne pepper. Whisk well. Then add the 5 cups of cheddar cheese and 1/2 cup of Parmesan, set cheese sauce aside but stir occasionally so the mixture doesn't form a skin on top.
Once water is boiling in the large pasta pot add the macaroni and cook until al dente. You really want it underdone as it will continue to cook in the oven. Follow the manufacturer's instructions. Drain in a colander and rinse under cold water. Stir macaroni into the cheese sauce. Pour mixture into the prepared dish or dishes. Sprinkle on the panko crumbs. Bake for 30-45 min. until browned on the top and bubbling. Let cool for 5 min.
Nutrition Information:
Yield: 12
Serving Size: 1
Amount Per Serving:
Calories: 457
Total Fat: 28g
Saturated Fat: 16g
Trans Fat: 1g
Unsaturated Fat: 9g
Cholesterol: 81mg
Sodium: 703mg
Carbohydrates: 30g
Fiber: 1g
Sugar: 1g
Protein: 21g