We are huge lovers of lentils in this house. As a matter of fact we had a gorgeous Slow Cooker Lentil Soup last night for dinner. We put lentils in mains, sides, salads and soups and love them in all our dishes. We use green lentils, black lentils, brown lentils and red lentils and mix them with lots of wonderful veggies just like in this Mediterranean Lentil Salad. I have been working with Half Your Plate to create wonderful lentil recipes for them. Did you know how easy and versatile lentils really are? Let me take you on a little lentil journey.
The lentil is an edible pulse. Pulses are the edible seeds of the legume family. Lentils grow on a bushy annual plant and are the seeds in the pods on the plant. Canada is one of the top producers of lentils. So we have them in abundance right here in our country.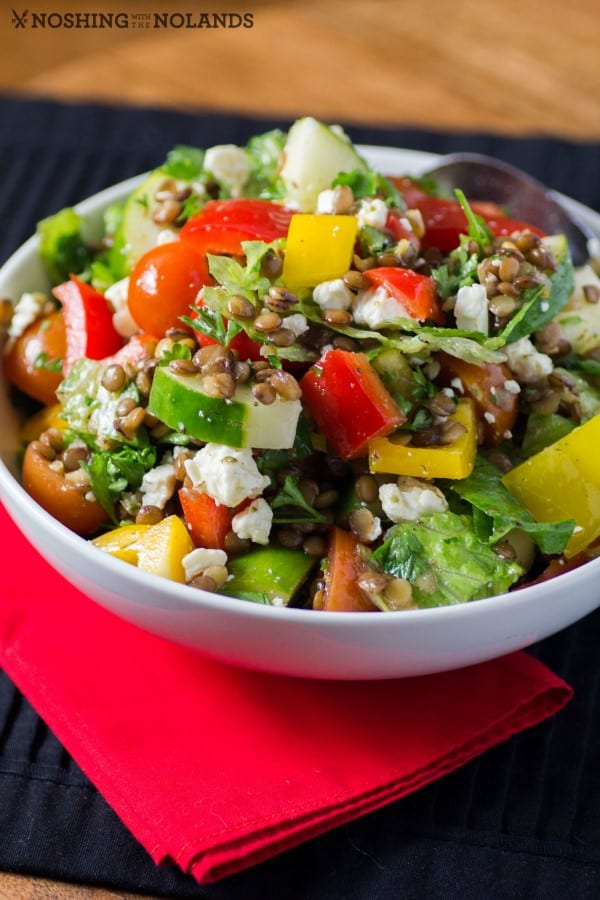 Lentils are high in fibre and complex carbohydrates but are low in calories and fat. They are naturally gluten free and high in protein! Also, they are an excellent source of potassium, folate, iron and manganese. But besides all of this, lentils taste great! Green or brown lentils have a nutty/peppery taste and stay firm so they work perfectly in a salad like the one we have today.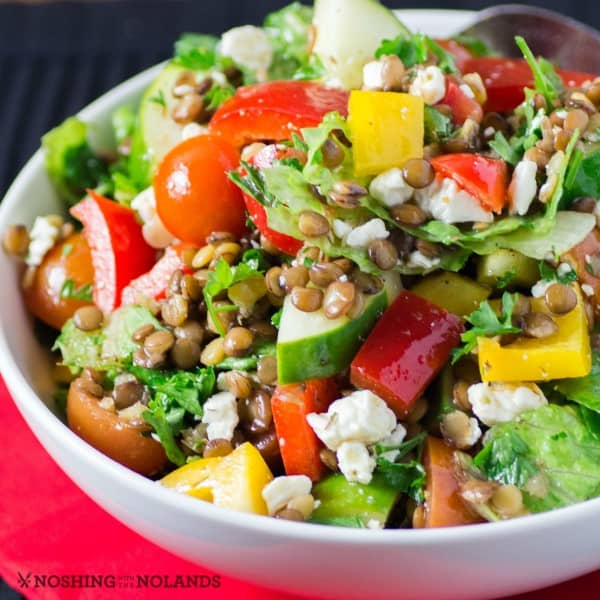 Fresh wonderful veggies with a tangy dressing marry gorgeously with the lentils and feta to give you a salad that is perfect for any time of year. This can be a meal on it's own or a gorgeous side to many entrees. For this recipe and many, many more come over to Half Your Plate.