Indian Pudding Recipe
This is a recipe I made years and years ago for the first time. The Indian Pudding Recipe has been one that we have loved from the start and have enjoyed it every fall since. I found the recipe in the Moosewood Restaurant Book of Desserts. I have made other recipes from this cookbook but hands down this is our ultimate favorite. Ken has taken over this task and he is the one that now makes this year after year.
Indian Pudding is great served warm or cold and also with whipped cream or vanilla ice cream. It can be made in one large casserole but I prefer to make it in smaller dishes. We have even made it baked in large spoons for a simple little taster for Thanksgiving, when you want to serve other desserts too.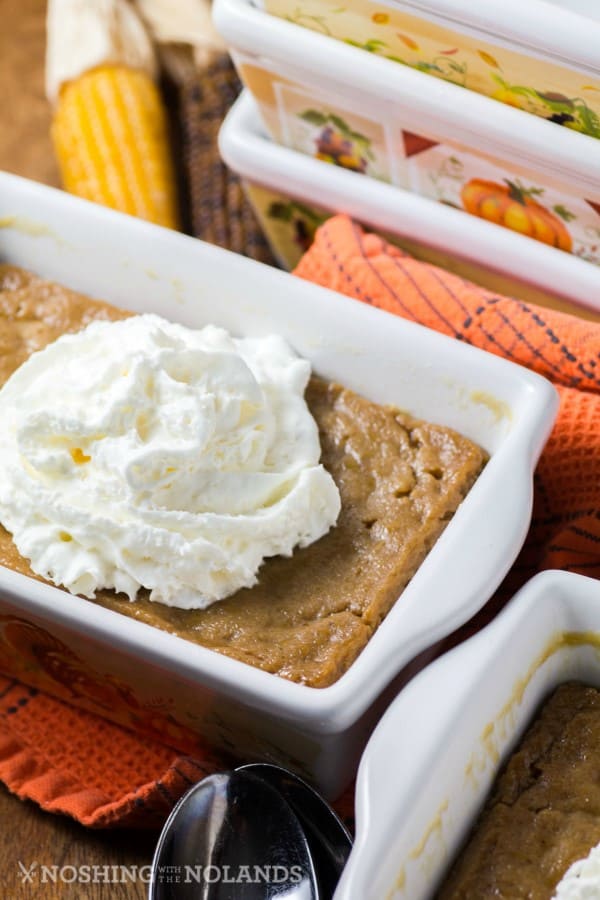 The flavor is just like pumpkin pie but there isn't any pumpkin in it. The main base besides the spices is cornmeal and eggs. It has a wonderful texture and the perfect amount of pumpkin pie spices. This recipe will become your new fall favorite too! We adore it!!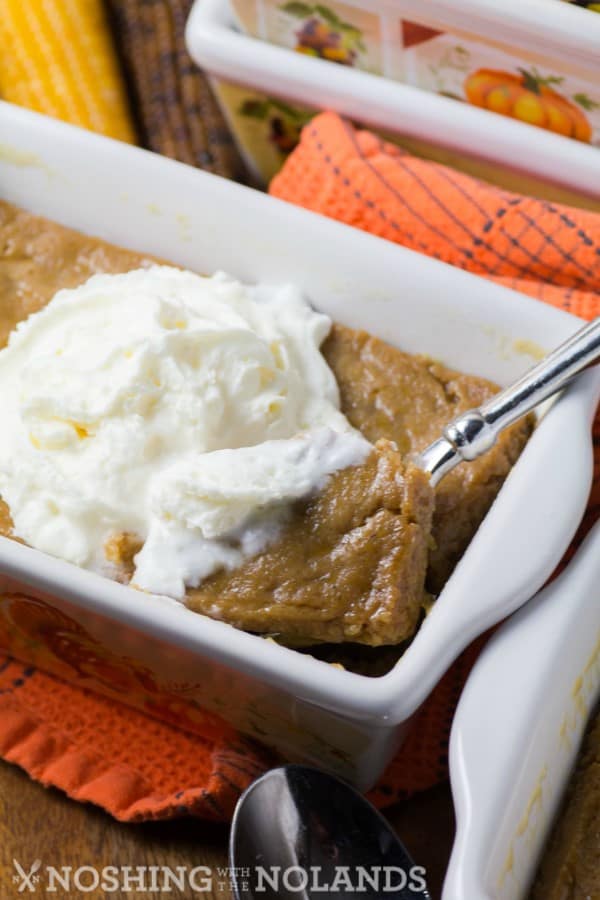 I have these cute little fall dishes that I traditionally bake it in but you can use any small ramekin. When it is made in smaller dishes it tends to be more silky than if made in one casserole.
This dessert can be traced back to the 1700's and is a well known staple on Thanksgiving tables in the New England area. It most likely came from English Hasty Pudding but Indian Pudding uses cornmeal instead of wheat flour which was abundant to new settlers. "Indian meal" is what cornmeal used to be called and hence the name of this pudding was born. The pudding bakes in the oven on a low and slow temperature. It would have been baked on the hearth after all the other baking of the day had been done.
Bring some old world tradition to your table with this wonderful, simple pudding that will have everyone raving.
The Recipe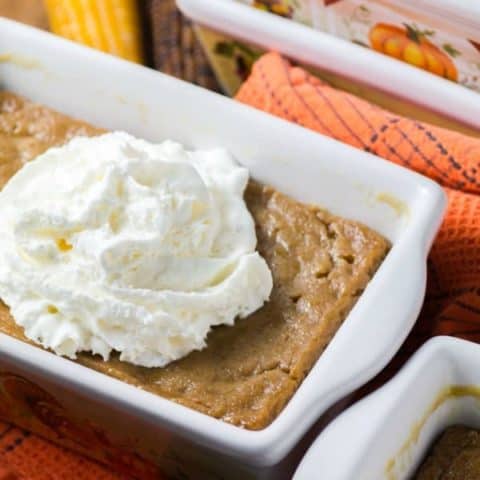 Indian Pudding Recipe
Yield: 4-6 servings
Prep Time: 10 minutes
Cook Time: 1 hour 15 minutes
Total Time: 1 hour 25 minutes
A favorite fall dessert of ours is this Indian Pudding Recipe. It tastes like pumpkin pie with no pumpkin!!
Ingredients
4 cups milk
1/2 cup cornmeal
2 Tbsp. butter
1/2 cup packed brown sugar
1/4 cup molasses
1 tsp. cinnamon
1/2 tsp. ginger
Pinch of cloves
1/4 tsp. salt
2 large egg, beaten
2 tsp. fresh lemon juice
Instructions
Butter 4-6 custard dishes and set aside. In a large pot, whisk together the milk and cornmeal until smooth. Over medium heat, bring the mixture to a low boil, then turn down the heat and let simmer for 10 min. stirring occasionally. The mixture will become slightly thickened. Remove the pot from the heat.
Preheat the oven to 325F. To the pot add the rest of the ingredients stirring well. Pour the mixture into buttered custard dishes. Place the custard dishes in a baking pan and fill with 1" of boiling water. Place in the oven and bake for 50-75 min. depending on the container shape and size. The pudding should be firmer on the edges and still soft in the middle. Do not over bake as it will become rubbery. Serve warm or cold with whipped cream or vanilla ice cream.