M & M Chocolate Pumpkin Loaf
Today we have Kim from The Ninja Baker here to entrall you with the most gorgeous of loaves. Plus she was inspired by Michael Simon from The Chew. A show that I faithfully watch everyday and totally love!!! Did she know that………..hmmmm!!
I would be so happy if you followed Kim on some of her social media like Facebook, Twitter, Pinterest, Google + and Instagram. Kim is a faithful blogger having new creations up all the time that will amaze and astound you. I now give you the delightfully entertaining Kim!!!
I am so honored to guest post today for Tara of Noshing with the Nolands. As you are aware, she is one of the brightest bakers in the food blogosphere. Gazing at photos of Tara's chocolate swirled zebra bundt cake or cinnamon cranberry adorned acorn squash are like reveling in the gorgeous pages of a gourmet magazine. I'm guessing you feel the same way about the lovely vacationing Tara's talents.
I like to imagine that she's so organized that everything is ready for the holidays and all she has to do is sit back and sip some eggnog, while she roasts chestnuts on an open fire. Are you that prepared for the holidays? If you celebrate Christmas, are all your presents wrapped under the tree?
Or, maybe you're frazzled by the prospect that you have to go dashing through the snow to the mall for some last minute gifts. Well, I have a better alternative – stay home! No, I'm not Mrs. Grinch. But I do have a recipe for M & M Pumpkin loaves. The budget friendly cakes are the perfect present!
M & M Pumpkin loaves are bursting with spice and chocolate and sure to bring on the smiles. Of course, you can always kindle the Christmas spirit some more with Reindeer Cookies and Swirl Cookies from Noshing with the Nolands. So kick off your heels and get those chestnuts roasting!
Wishing you all the warmth and joy of the Christmas season.

Kim Watkinson, The Ninja Baker
M & M Chocolate Pumpkin Loaf Recipe:
Inspired by Michael Symon's The Chew Recipe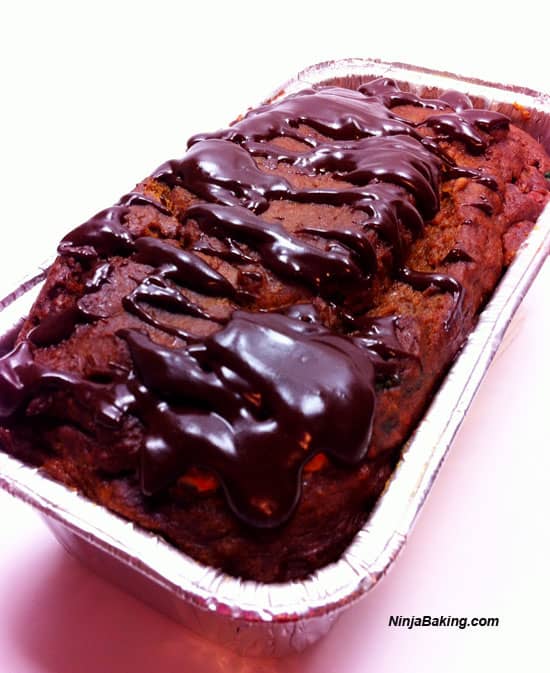 Ingredients:
1½ cups flour
1¼ teaspoons baking soda
1 teaspoon salt
1 teaspoon cinnamon
½ teaspoon nutmeg
¼ teaspoon ground cloves
1½ cups pumpkin puree
1 cup brown sugar
½ cup buttermilk
1 egg
2 tablespoons unsalted butter, melted
½ cup dark chocolate M&M'S
1 tub (8 ounces) Cool Whip
6 ounces dark chocolate
Directions:
Sift the flour, baking soda, salt and spices into one bowl. Set aside.
Whisk the pumpkin, brown sugar, buttermilk and egg together in a separate bowl.
Add the pumpkin mixture to the dry ingredients. Stir until well combined. Sprinkle in the M & Ms.
Bake at 350 degrees for 60 to 70 minutes or until a toothpick inserted in the middle comes out clean. (A few clinging crumbs are fine.)
Allow the pumpkin loaf to cool.
Microwave the Cool Whip and dark chocolate for about one minute. Stir. Return to the microwave for another 30 seconds. Stir well and make sure all chocolate bits are dissolved.
Let the chocolate glaze stand for 15 minutes. Stir again.
Drizzle the chocolate glaze over the pumpkin loaf with a fork.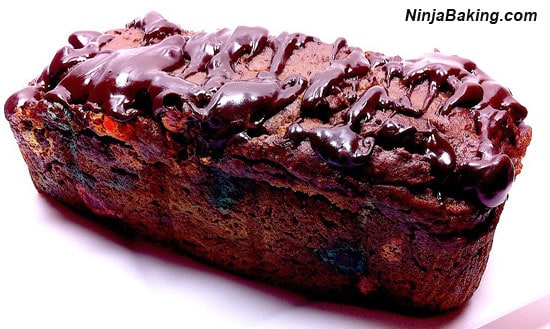 If wrapping up in cellophane as a present, allow the glaze to set.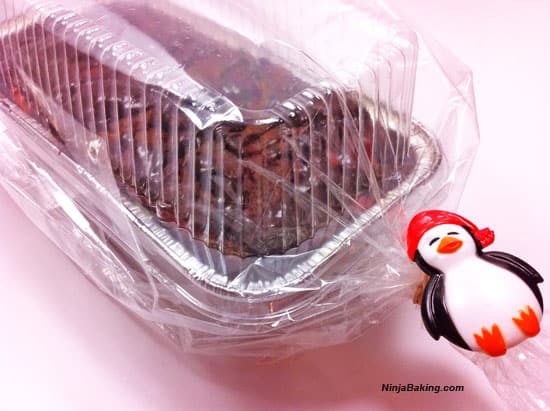 Garnish with additional M & Ms if desired.