Are you right into celebrating fall with all the delicious recipes that involve pumpkin? I personally can't get enough of that wonderful fall veggie in sweet and savory dishes. I made this Pumpkin Maple Walnut Loaf and it was devoured in a day!
A huge hit in this household. I know Amber's friend Brooklyn loved it and mom has asked for the recipe. Here you go Barbara!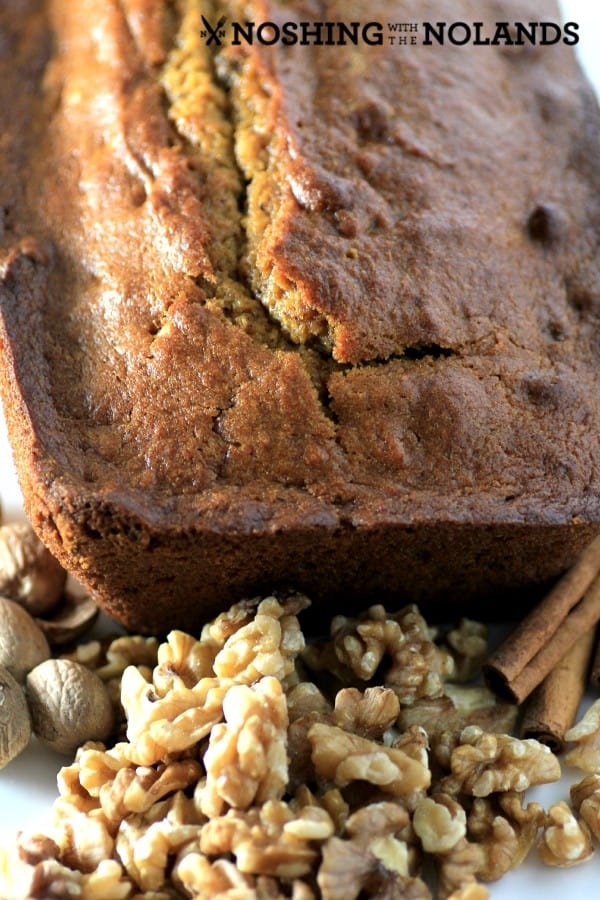 This is a great recipe that I adapted from a banana bread recipe that I have used for years from Martha Stewart, but like most of my recipes that are adapted only the bones are left as I have inhanced and altered it to a new wonderful creation.
Fall Spices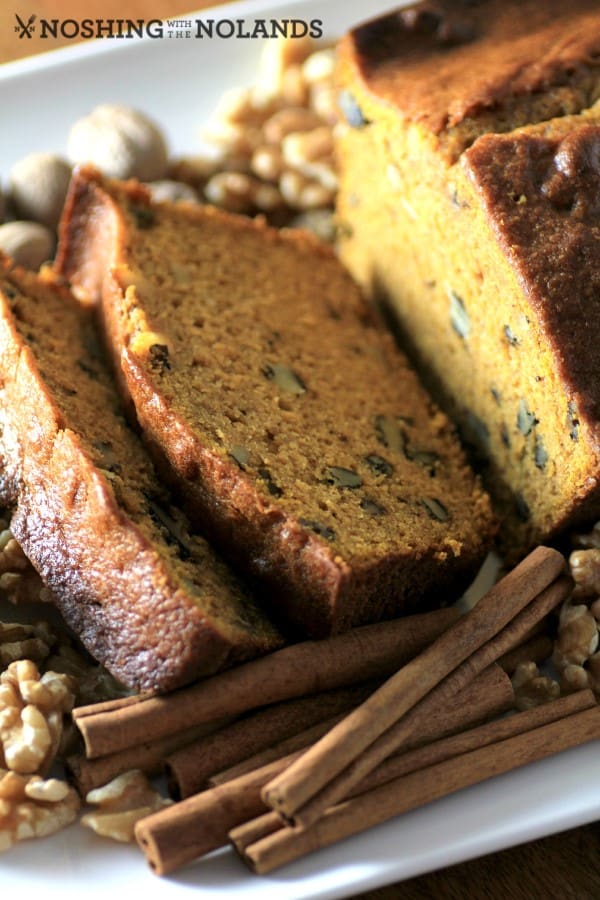 This recipe has lots of wonderful spice that you want when using pumpkin in a loaf. Cinnamon, ginger, cloves and nutmeg, make this bread into a scrumptious fall experience. The sweetness is upped with a little maple syrup that goes so well with the fantastically crunchy walnuts.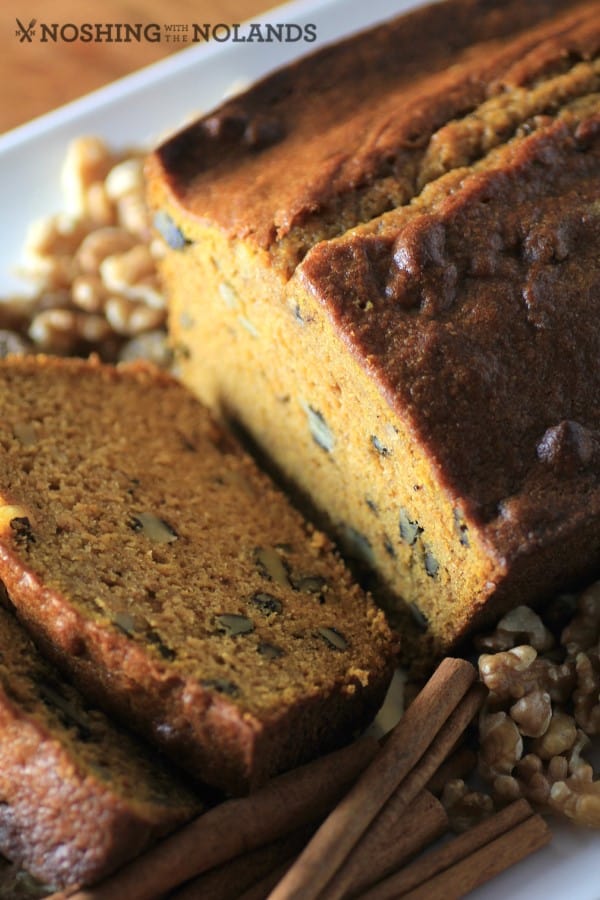 Moist and delicious and screaming of fall, you will love this wonderful loaf and so will your family. It will be devoured quickly so you may want to make two!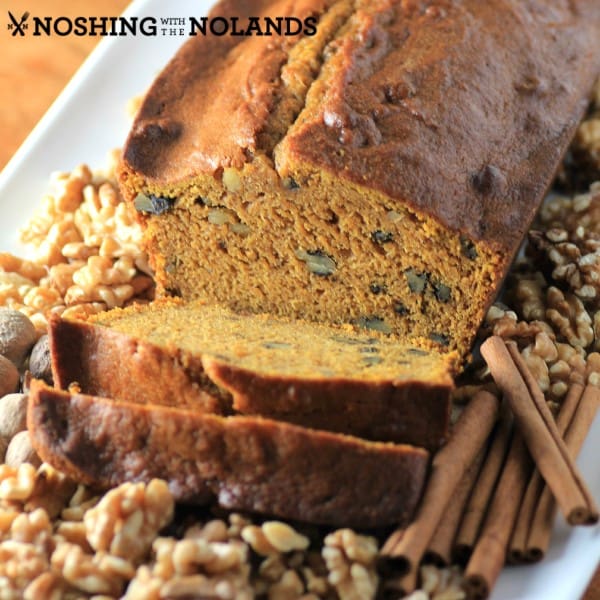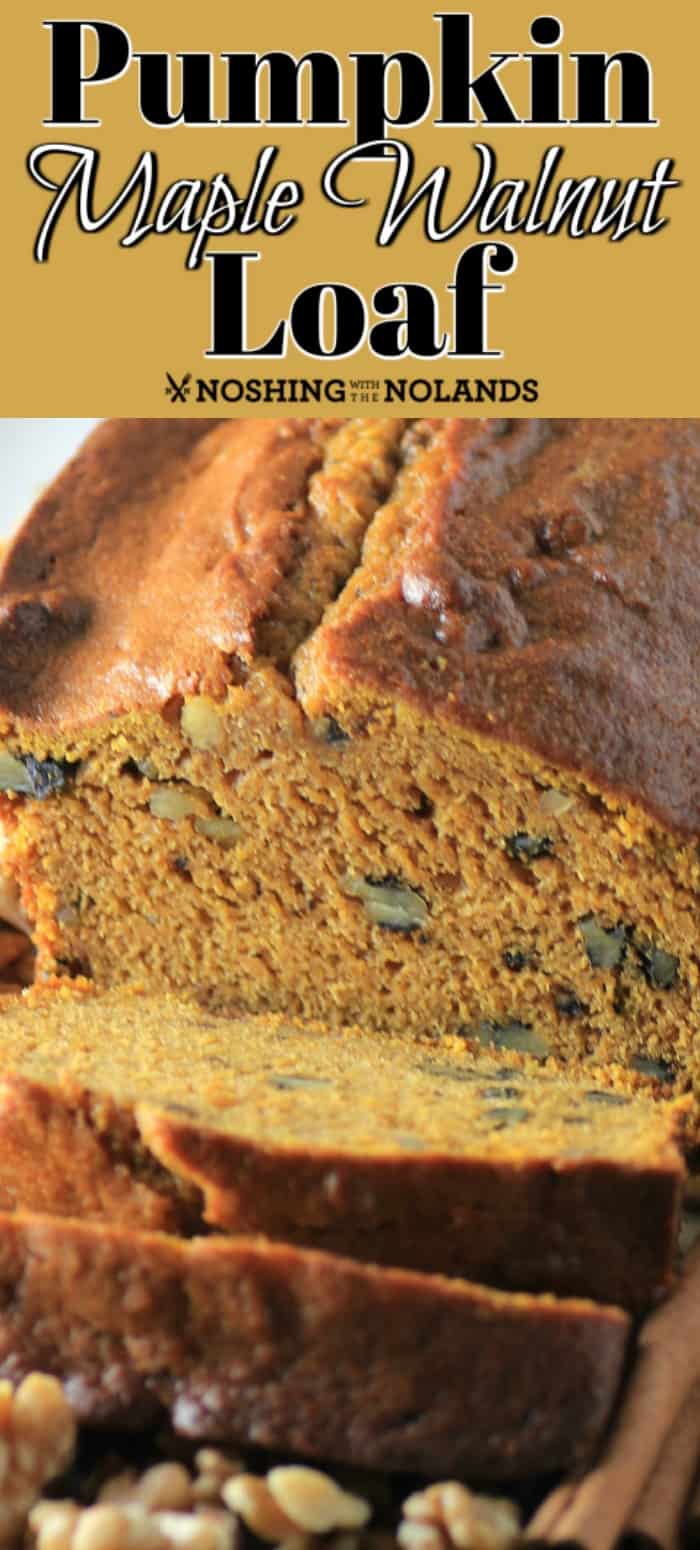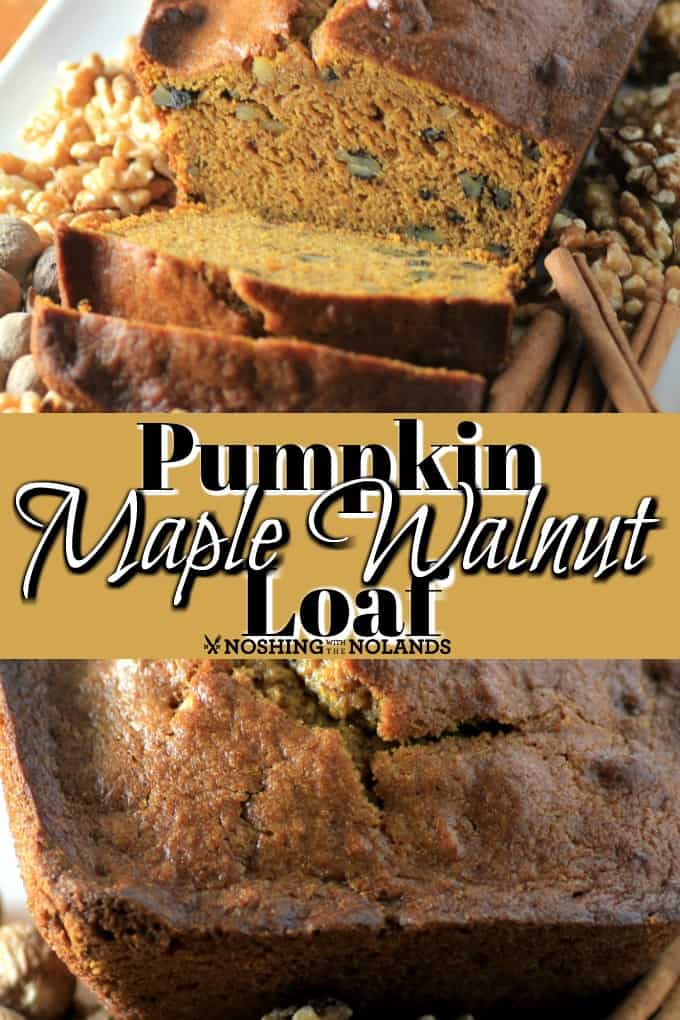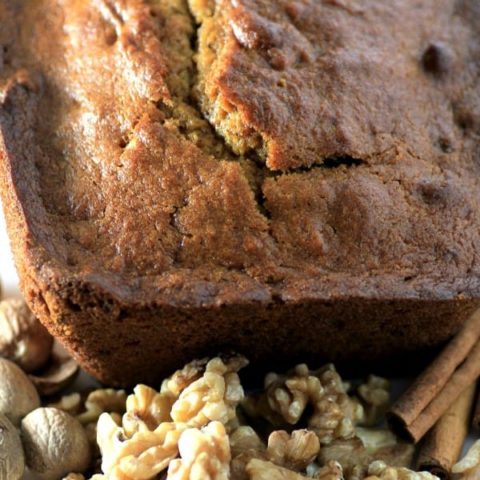 Pumpkin Maple Walnut Loaf
Yield: 1 loaf
Prep Time: 15 minutes
Cook Time: 1 hour
Total Time: 1 hour 15 minutes
A gorgeously moist pumpkin loaf with all the wonderful spices of fall with the added sweetness of maple syrup and the crunch of walnuts.
Ingredients
1/2 cup butter
1 cup sugar
2 large eggs
1/4 cup maple syrup
1 1/2 cup flour
1 tsp. baking soda
1 1/2 tsp. cinnamon
1/2 tsp. ginger
1/2 tsp. cloves
1/4 tsp. nutmeg
1/2 tsp. salt
1/2 cup sour cream
1 cup pumpkin
100 gm. walnuts, chopped
Instructions
Preheat oven to 350F. Grease a 9x5" loaf pan and set aside.
Beat together butter and sugar until fluffy in a bowl of a standup mixer. Beat in eggs until smooth. Add the maple syrup. and stir to incorporate.
Whisk together flour, baking soda, cinnamon, ginger, cloves, nutmeg and salt. Add slowly to butter mixture. Add pumpkin and then sour cream. Stir in walnuts.
Bake for 50-60 min. Let cool for 15 min. on a cooling rack and then invert pan and release loaf and let cool completely on a cooling rack.