Margarita Cookies
It is cookie time again and our theme this month is Cinco de Mayo. May 5 is Cinco de Mayo and is mainly celebrated in the US and parts of Mexico. It is a date to celebrate Mexican heritage and pride!! Margaritas popped into my head. I have never made a cookie like these Margarita Cookies before, one after a cocktail but I was up for the challenge.
It had to have tequila in it, it had to taste of lime and it had to have a salted edge. At least that is what I thought. These cookies turned out to be so good. I really like them!! So much like a margarita!! So much fun to make!!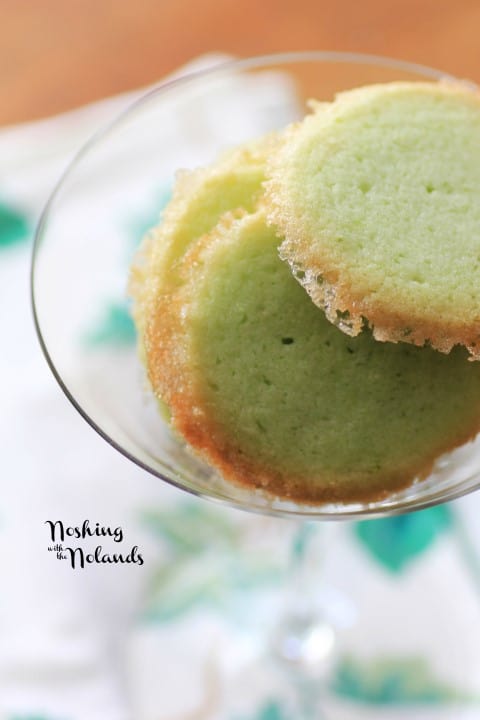 The edges turned out so crispy and sweet/salty.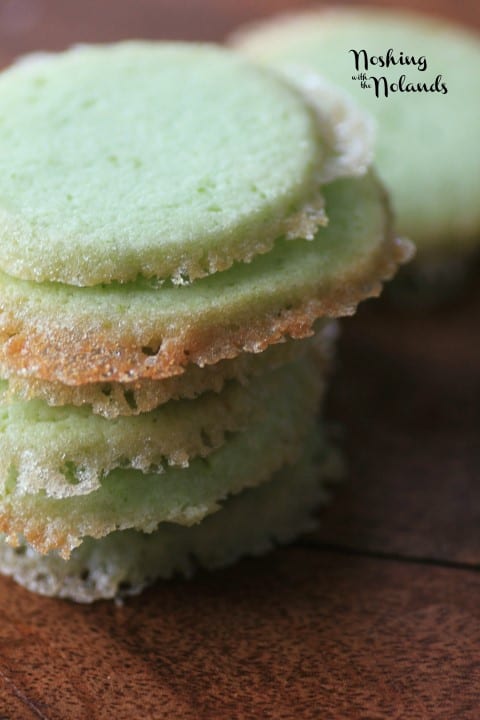 These cookies have a yummy lime flavor with hints of tequila and orange liqueur. I researched a recipe and took some inspiration both from The Kitchn and Love From the Oven.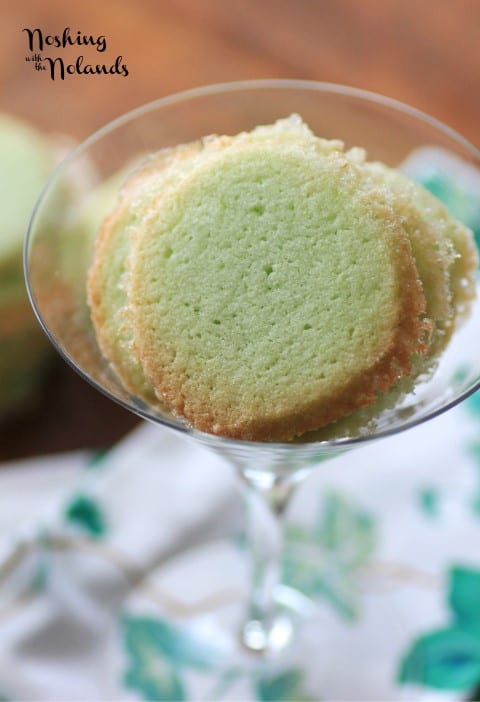 I mixed about 2 Tbsp. sugar and 1 Tbsp. salt together to coat each roll but do it to taste if you don't like it too salty.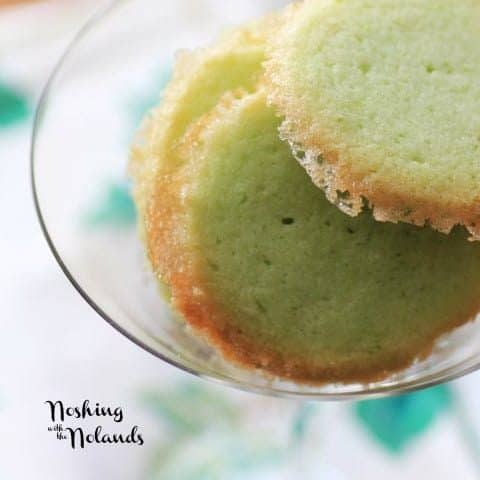 Margarita Cookies for Creative Cookie Exchange
Yield: 56
Prep Time: 20 minutes
Cook Time: 15 minutes
Total Time: 35 minutes
A crisp and delightful cookie with the flavors of a margarita to celebrate Cinco de Mayo!!
Ingredients
1 cup unsalted butter
1 cup superfine sugar
zest of 1 large lime
1 egg
1 tsp. orange liqueur
3 tsp. tequila
1/2 tsp. salt
2 cups flour
8-10 drop of green food coloring
Sugar/salt edging
2/3 sugar to 1/3 salt
1 egg
Instructions
Cream butter and superfine sugar together until fluffy. Add the egg and mix well. Add the lime zest, orange liqueur and tequila, mix well. Whisk together the flour and salt. Add to the mixture slowly. Add the food coloring and mix well. Divide cookie dough in half and place in wax paper. Rolling out to form a log, repeat with the other half. Refrigerate 2-24 hours.
Preheat oven to 350F. Whip the egg and paint the logs and then roll in a sugar/salt mixture (2/3 sugar and 1/3 salt). I mixed about 2 Tbsp. sugar and 1 Tbsp. salt together to coat each roll but do it to taste if you don't like it too salty. Use your finger to press the mixture onto the dough, you just need an even coating. Slice 1/4" thick and place on a parchment or cookie liner on a baking tray an inch or so apart, they do spread. Bake for 12-15 min until edges are light golden brown. Let cool 5 min. on the tray and then move to a cooling rack to fully cool.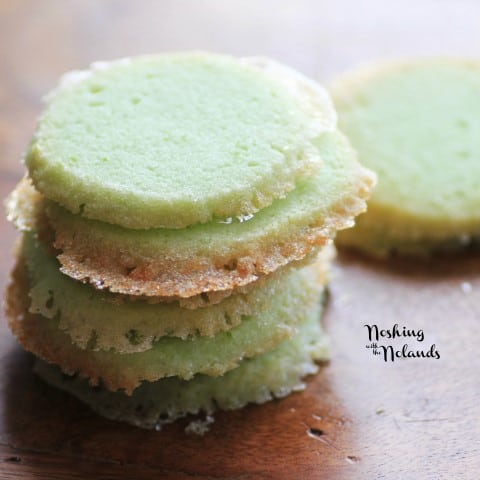 Look what all the others have brought to the party!! Come and celebrate Cinco de Mayo with one of these lovely cookies!!
The theme this month is Cinco de Mayo – and what better way to celebrate than baking cookies! Creative Cookie Exchange has decided to stop using the linky. What this means is that the only way to join in the fun is to become a host. Just contact Laura at thespicedlife AT gmail DOT com and she will get you added to our Facebook group, where we discuss our cookies and share links.
You can also just use us as a great resource for cookie recipes–be sure to check out our Facebook page, our Pinterest Board, and our monthly posts. You will be able to find them the first Tuesday after the 15th of each month! Also, if you are looking for inspiration to get in the kitchen and start baking, check out what all of the hosting bloggers have made: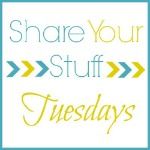 " />