Mexican Potato Frittata
I have been dreaming of potato recipes again, like this Mexican Potato Frittata. Little potatoes are so easy to work with, especially when they are from The Little Potato Company. I love that they come pre-washed and are ready to roll when you are. A quick large dice and into the fry pan they go. I browned them first to a lovely caramelized colour then put the lid on to finish the cooking, this worked fabulous for this recipe. Ken was loving the extra delicious flavour that was added to them being pan fried first.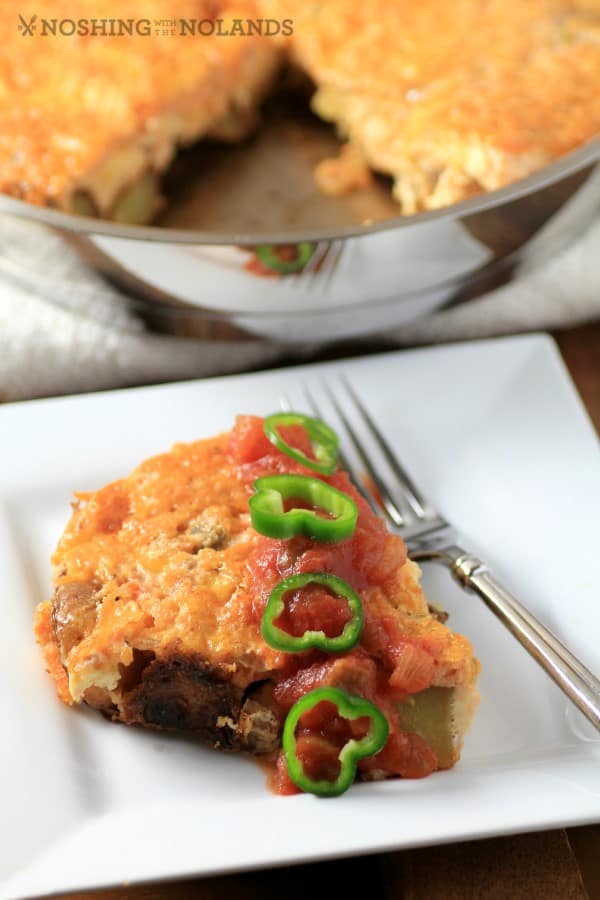 This recipe has been in my head for awhile, mulling around with eggs, cheese, salsa and of course little potatoes!! Look at the lovely brown crust that you can get on the potatoes!! The cheese floated to the top even when added right into the eggs, creating a cheesy delicious topping all on its' own.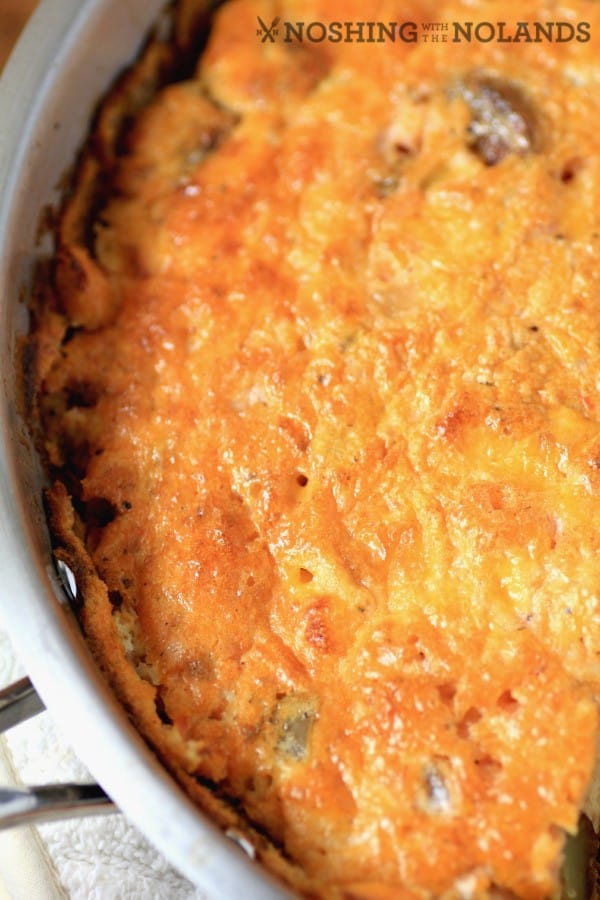 I don't use a non-stick pan as I have yet to find one that works with my induction cooktop. The frittata did work well as it just lifted right out of the pan though, as you can see in the next photo!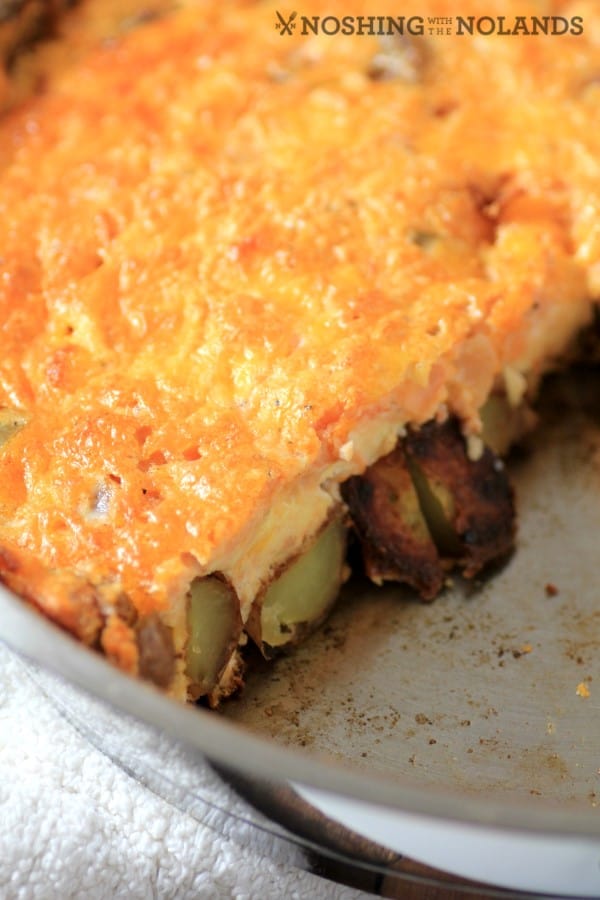 Little potatoes are not only easy to work with but they are packed with vitamins, minerals, antioxidants and fibre. Also called Creamer potatoes, they have more potassium than bananas,
broccoli, or Brussels sprouts.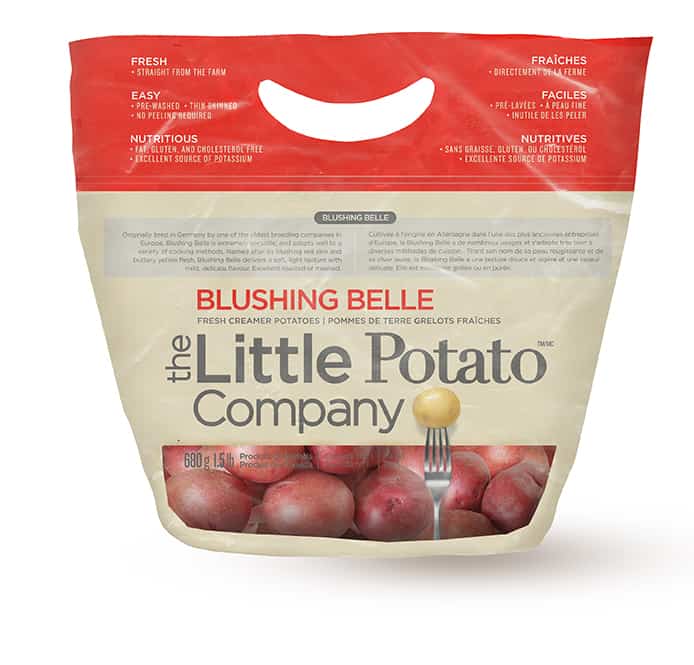 For this recipe I used Blushing Belles, gorgeous fresh red skinned Creamer potatoes. Creamer potatoes are buttery tasting but are naturally fat free, sodium free, cholesterol free, gluten free and only 90 calories per serving!! There are other fun varietals too that are great to add color into recipes like the Terrific Trio that I used in this fabulous recipe for Roasted Cinnamon Little Potatoes and Pumpkin!
Great fall flavors can be found here with an easy recipe and one that everyone will love because they are roasted!! Great with turkey, ham, beef and pork for all your holiday dinners.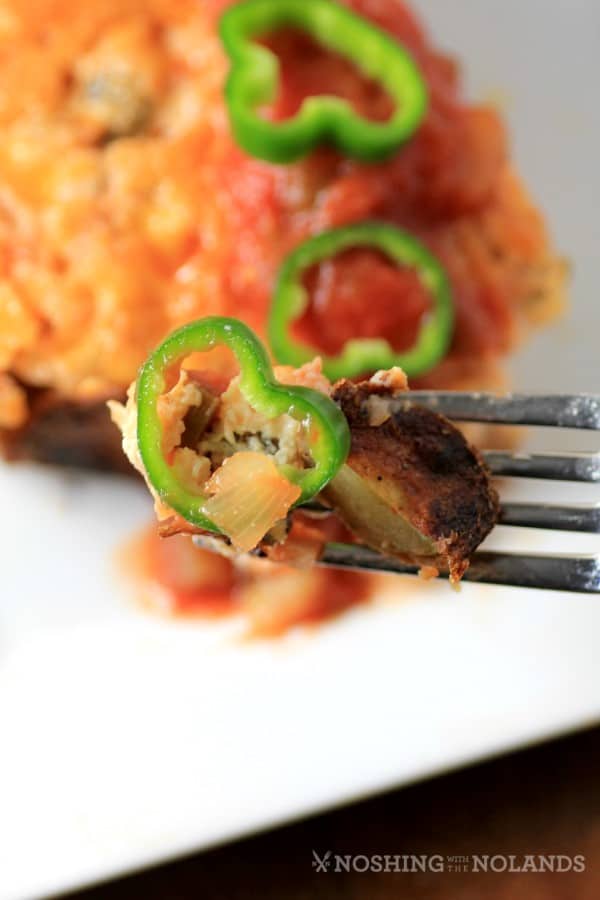 Cheesy, potatoey (?not a word), eggy, this dish will be a winner with everyone in the family. It also can be made from breakfast to dinner. We had it as a great lunch the day I made it!! Also it kept well in the refrigerator for scrumptious leftovers!!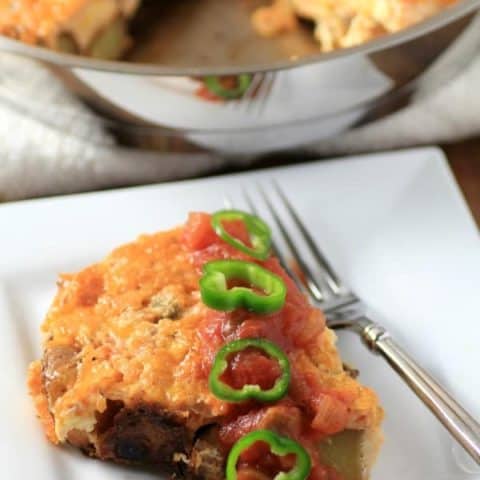 Mexican Potato Frittata
Prep Time: 15 minutes
Cook Time: 30 minutes
Total Time: 45 minutes
This thick and satisfying frittata is filled with the goodness of little potatoes, eggs, cheese and salsa and will be a new Mexican favorite dish to serve your family.
Ingredients
2 Tbsp. olive oil, less for a non-stick pan
16 oz. The Little Potato Company, blushing belle potatoes
8 large eggs
1/2 cup salsa, more for topping
Salt and pepper to taste
1/2 cup sharp cheddar cheese, grated
Instructions
Preheat oven to 425F. In a non-stick 10" pan or stainless steel that is oven safe, heat 1 Tbsp. olive oil over medium heat. Add potatoes and cook until nicely browned, stirring occasionally about 10 min. Finish cooking with a lid on until potatoes are tender, stirring occasionally.
Meanwhile prepare eggs, in a medium bowl whisk eggs with salt and pepper. Add in the 1/2 cup of salsa. Stir in cheese, set aside.
When potatoes are done, pour in the egg mixture into the fry pan adding in more oil before hand if needed so as not to stick. Cook, covered for 5 min. or until the egg mixture begins to set around the edges. Remove lid and bake in oven for 9-10 min. until frittata is set, especially in the middle.
To serve, cut out slices and serve with additional salsa.
Recipe adapted from Good Housekeeping 100 Best One-Dish Meals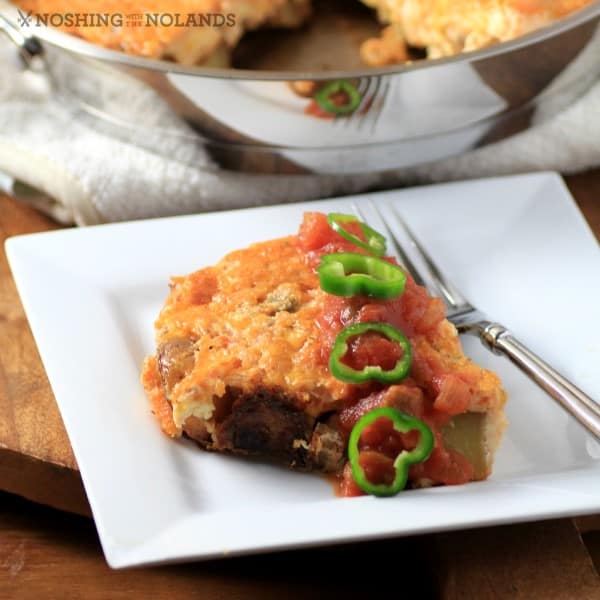 Also this month we have a great giveaway for you, one month of little potatoes!! The giveaway is good for Canada and the US. A random name will be drawn and you will have 48 hours to answer or a new winner will be selected. Good luck everyone!!