Roasted Cinnamon Little Potatoes and Pumpkin
The Little Potato Company is such a fabulous company, I truly can't get enough of their gorgeous little potatoes. They are incredibly versatile and can be used in so many recipes as I have showed you time and time again. Like in today's Roasted Cinnamon Little Potatoes and Pumpkin recipe, which is perfect for Thanksgiving too! I have loads of other recipes too like Baked Little Potato Casserole, Slow Cooker Goulash Soup with Dumplings, Cheesy Potato Soup and Cheesy Potato Stacks, just to name a few.
There are some exciting things happening at The Little Potato Company, they have a brand new website, you need to pop over to check it out!! They are also teaming up with The Marilyn Dennis Show to find Canada's Next Little Chef. If you know me well, I am very excited about this as I have taught children how to cook for years, plus this is how this blog all started way back when with Friday Night Cooking Classes, teaching my daughter and her friends how to cook.
All you have to do it submit a video of your junior cook, ages 8 to 13, and their best small potato recipe for a chance to win the ultimate culinary experience in Paris!
The Top 10 Little Chefs will be featured on Marilyn.ca where fans can vote for their favourite Little Chef!
The Final Two Little Chefs will appear on The Marilyn Denis Show for a Cook Off and be mentored by MasterChef Canada's Michael Bonacini.
Entry period ends October 18th.
So all this talk about kids had me thinking about a fun recipe for this month. Kids all over Canada and beyond are diving into big boxes of pumpkins trying to find their favorites. Most people don't eat a lot of pumpkin except when it is pureed in recipes like pumpkin pie. Sugar pumpkins are also out this time of year and kids will like their cute size. Buy one for them to decorate and one for everyone to have in this delicious recipe. Mom and dad need to cut the pumpkin up but kids can sprinkle on the salt, pepper, cinnamon and nutmeg.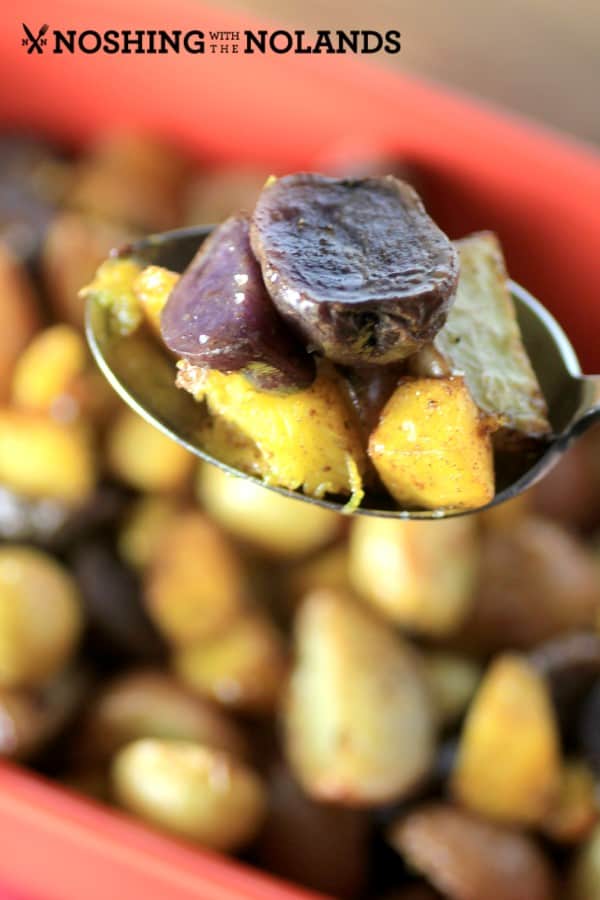 Using the fun tri-coloured potatoes adds even more to this dish for kids to love! Adding the pumpkin adds another colour and even more nutrition.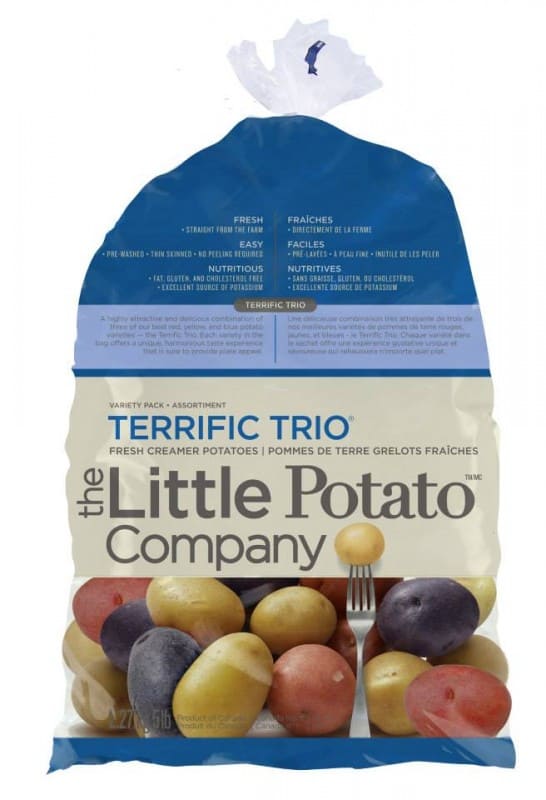 Did you know that potatoes are vegetables? Yup, many of us think of them as just a carb but they have loads of nutitiounal value including more potassium than bananas. They are equal to broccoli for protein, fibre and iron. They also contain immune-boosting vitamin C and vitamin B6 and have only 90 calories per serving. That is a lot of goodness wrapped up in a little delicious potato! They are a great choice to feed you family and you will feel good about serving them in all sorts of wonderful recipes.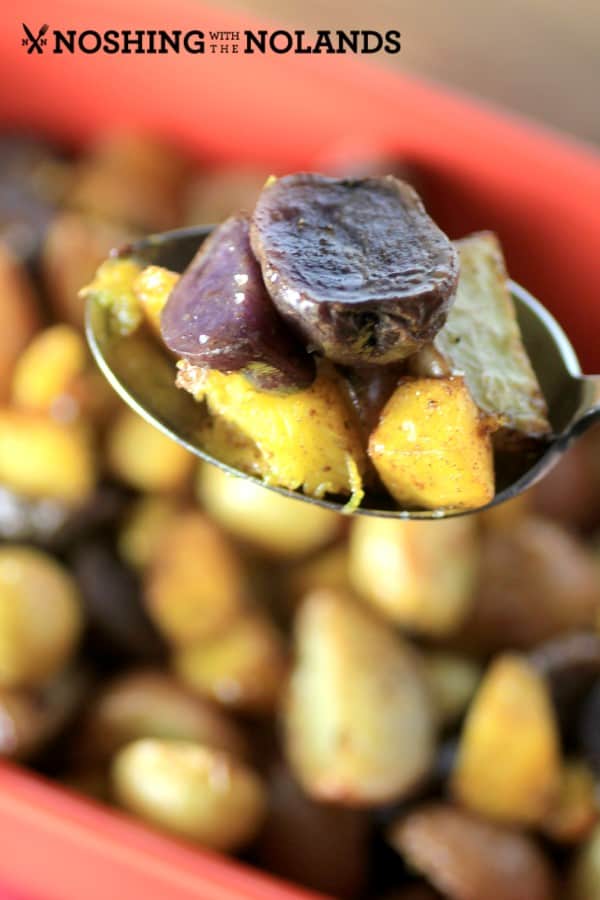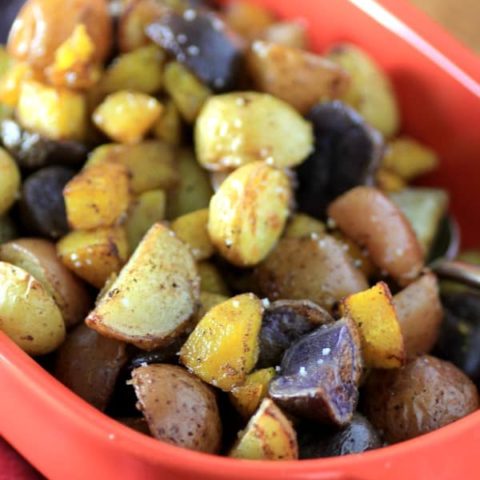 Roasted Cinnamon Little Potatoes and Pumpkin
Yield: 4 servings
Prep Time: 10 minutes
Cook Time: 30 minutes
Total Time: 40 minutes
Kids love roasted potatoes and adding in fun pumpkin will also be a hit. Try these on your Thanksgiving table.
Ingredients
1 1/2 lb. The Little Potato Company Terrific Trio potatoes, quartered
1 lb. sugar pumpkin, large dice
2 Tbsp. olive oil
Salt and pepper to taste
1/2 tsp. cinnamon
Fresh grating of nutmeg
Instructions
Spread out the potatoes and pumpkin of a rimmed cookie sheet. Sprinkle on the olive oil, followed by salt, pepper, cinnamon and nutmeg. Roast for 30 min. in a 425F. oven, turning after 20 min.