Mini Cinnamon Pull-Aparts
Ken is in the kitchen again with these amazing Mini Cinnamon Pull-Aparts. He decided to make these little cupcakes and they were an instant hit here. So cute, sooooo delicious!! They sure didn't last long. He used a Classic Brioche recipe but just made enough for 12 cupcakes and then another loaf that I will show you tomorrow. The dough really rises lovely and Ken was amazed at the volume!!
A little known fact about bread is that more men make bread than woman and more cookbooks about bread are sold to men. I guess with all the bakers out there we get out numbered ladies. I do say I love to make homemade bread but maybe this will be Ken's territory just like the pies.
Anyway they were fabulous and you have to try them!! Enjoy!!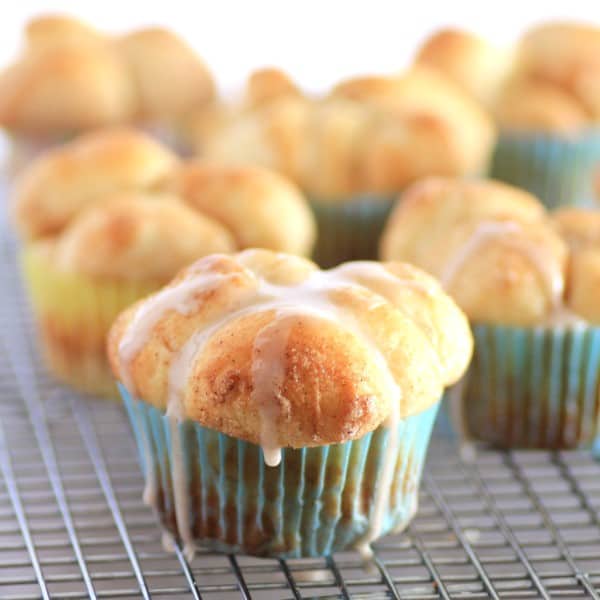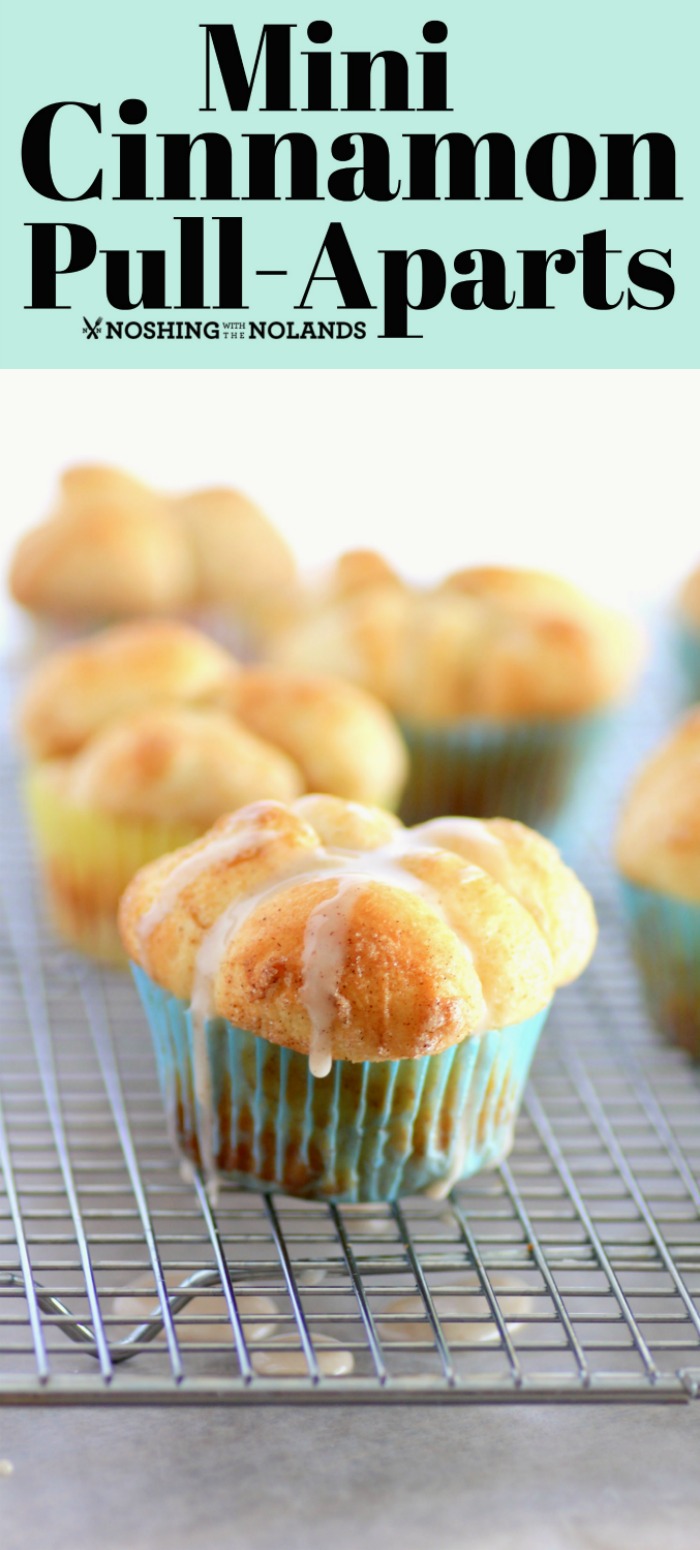 Mini Cinnamon Pull-Aparts Recipe
Mini Cinnamon Pull A Parts
Amazing little pull a parts using a classic Brioche recipe.
Ingredients
1 Tbsp. dry yeast
¼ cup sugar
2½ tsp. salt
5 cups flour
1 cup hot water
6 eggs
1 cup butter, cut into pieces and softened
Sugar Coating
1 cup sugar
1 Tbsp. cinnamon
¼ tsp. each nutmeg and ginger
Glaze
3-4 Tbsp. icing sugar
½ tsp. cinnamon
1 Tbsp. water or to desired consistency
Instructions
In a standup mixer with a paddle attachment add yeast, sugar, salt and 1 cup flour. Add hot water and mix at medium speed for 2 min. or until smooth. Add eggs one at a time and beat well after each. Add 2 more cups of flour slowly and mix well. Add butter, a few pieces at at time and mix well until completely incorporated. Add the remaining flour, dough will still be sticky.
Cover the bowl with plastic wrap, let rise for 3 hours until doubled. Deflate and cover again, refrigerate for 6-18 hours. Dough can be frozen at this point if desired. Thaw before proceeding.
Line a 12 cup muffin tin with cupcake liners. Turn out dough onto a floured surface. Do not use more than ½ cup of flour. Gently knead the dough and form into a ball. Cut dough in half and reserve the other half to make a braid or loaf later, covering the unused portion with a towel or plastic wrap. Mix the sugar coating ingredients together. Nip off small pieces of dough, roll into a balls about 1" in diameter each and toss in the sugar coating. Place in the muffin tin filling them to ¾ full. Cover lightly and allow to rise in a warm draft-free spot for 30-40 minutes.
Preheat the oven to 400 degrees F and bake for 20 min. until golden brown. Let cool and mix glaze ingredients and drizzle.
Recipe adapted from Classic Brioche by Canadian Living