Amber had to have a baby tooth pulled so out came the blender that day. I wanted to make a big batch of smoothies to tied her over until dinner. Something that I thought she would love, something special. I hit a home run with this one. She adored it and lapped up two big glasses!! I didn't take a picture at the time but made them again for her. She was waiting with baited breath for me to finish the picture and then off she went with her prize!! They really are very good.
Ken had bought some gorgeous blackberries but we had too much fruit at the time so I popped them in the freezer still at their peak. This is a great idea to do so that you have fruit at the ready for smoothies. You are probably more inclined to make one then. They whip up so quickly and are full of nutrition, we love smoothies here.
Try this one, you will love it too!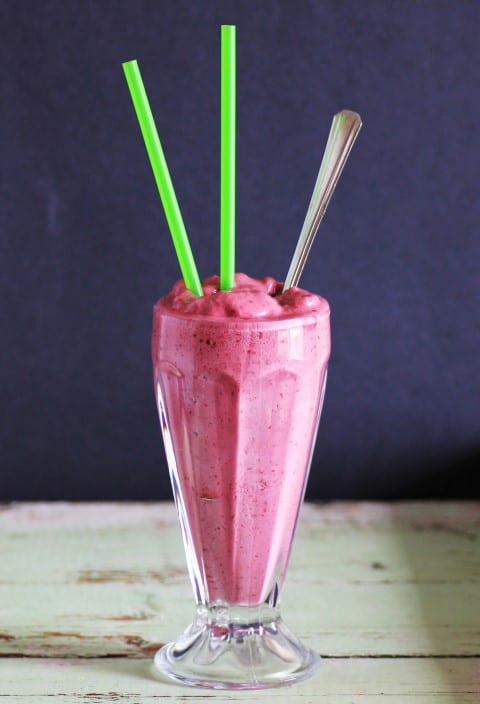 Had to have a couple of sips!!!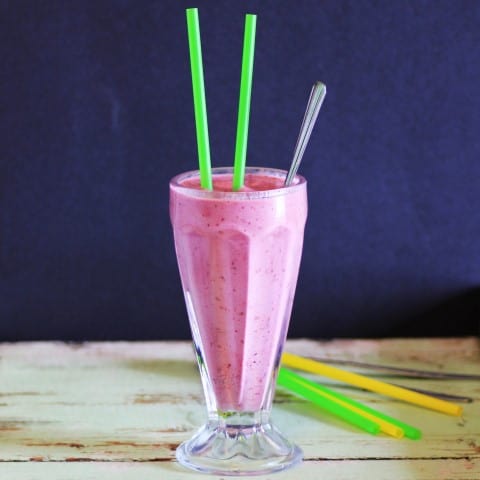 Lemon Blackberry Smoothie
A smoothie that is so full of flavor!!
Ingredients
1 rounded cup of frozen blackberries
12 ice cubes
½ cup skim milk
1 scant cup lemon yogurt
1 Tbsp. honey
Instructions
Place all ingredients in a blender and blend until smooth.