I love peanut butter and in a cookie or dessert, yum!!! I grew up on the stuff. We all had peanut butter sandwiches in our lunchboxes and I still love peanut butter on toast in the morning, to this day.
This recipe goes way back to my childhood, the absolutely best peanut butter cookie recipe around. Not only is one cookie great but two sandwiched between more peanut butter, oh heavens, how I love these cookies.
This recipe is from the Better Homes and Gardens Cookies and Candies cookbook. One that I have had forever, given to me by my wonderful neighbor, Betty Semple. I treasure these cookbook and go to them for tried and true recipes again and again.
The recipe doesn't make that many and sometimes that is a very good thing. These were my all time favorite when I was a kid and I hope you like them too!! ENJOY!!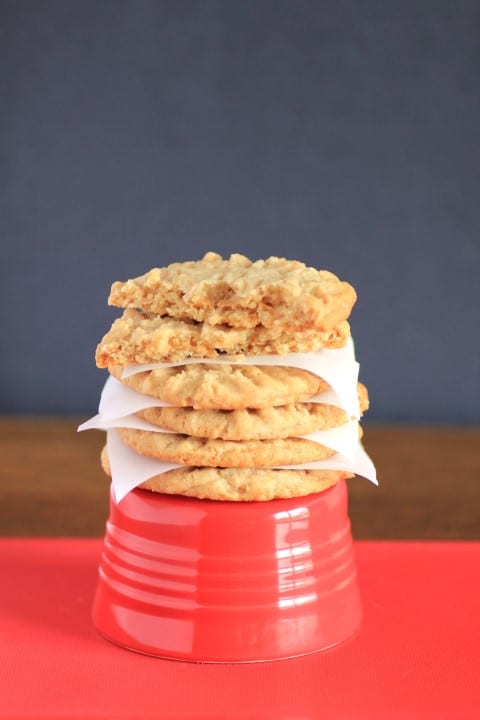 Click HERE for the recipe!!

It is summer and we have day after day of beautiful weather, I am very grateful for that!! I looked back on last year and remembered these gorgeous cookies from my childhood again. I love that these BEST PEANUT BUTTER COOKIES have peanut butter sandwiched in between to delicious cookies. They would make any picnic basket a huge success. I know my daughter loved them!! Here is the introduction from last year: