Best Peanut Butter Cookies
I love peanut butter and in a cookie or dessert, yum!!! I grew up on the stuff. We all had peanut butter sandwiches in our lunchboxes and I still love peanut butter on toast in the morning, to this day. My favorite though are these Best Peanut Butter Cookies!!
This recipe goes way back to my childhood, the absolutely best peanut butter cookie recipe around. Not only is one cookie great but two sandwiched between more peanut butter, oh heavens, how I love these cookies.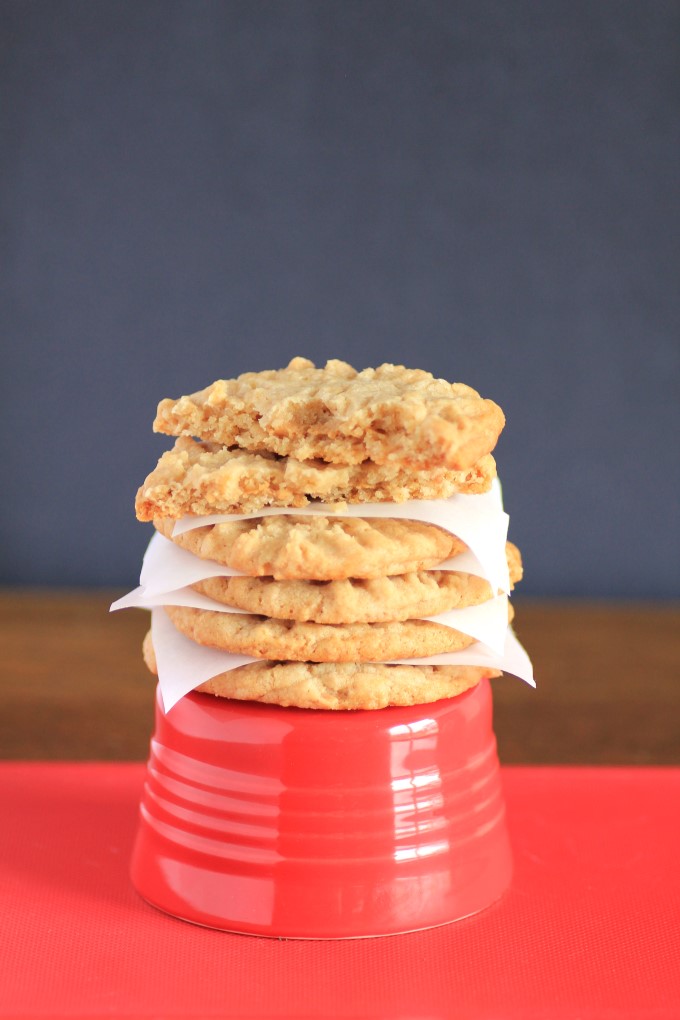 This recipe is from the Better Homes and Gardens Cookies and Candies cookbook. One that I have had forever, given to me by my wonderful neighbor, Betty Semple. I treasure these cookbook and go to them for tried and true recipes again and again.
The recipe doesn't make that many and sometimes that is a very good thing. These were my all time favorite when I was a kid and I hope you like them too!! ENJOY!!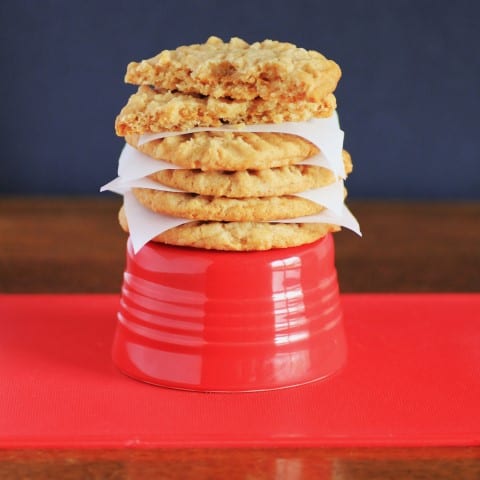 Best Peanut Butter Cookies Recipe
Best Peanut Butter Cookies
The very best peanut butter cookie ever!!
Author:
Tara Noland Adapted from Better Homes and Gardens
Ingredients
1½ cups flour
½ cup sugar
½ tsp. baking soda
¼ tsp. salt
½ cup butter
½ cup creamy or chunky peanut butter
¼ cup light corn syrup
1 Tbsp. milk
Instructions
In a large bowl, whisk together the dry ingredients. Cut in the butter and peanut butter and work mixture until it looks like coarse meal. Stir in syrup and milk.
Shape into a long log shape 2" wide on plastic wrap. Seal and refrigerate to chill for 1 hour. The mixture is dry but it will hold together.
Remove from refrigerator and slice about ¼" thick and place on an ungreased cookie sheet. Spread about ½ tsp. of peanut butter in the center of one of the cookies and cover with another slice. With the tines of a fork seal around the edges.
Bake at 350F. for 12 min. Cool on the cookie sheet for 5 min. then remove to a cooking rack.