MWM – Blueberry Breakfast Cake
Want your cake and eat it to…..for BREAKFAST?!! This popular post, MWM – Blueberry Breakfast Cake we are sharing with you again for Mouth Watering Mondays today! This is a super easy cake to make and is perfect for a special breakfast or brunch. This is called a dump cake which can be made with a box cake mix but really is just as easy to make from scratch!
I can't wait until blueberries are a great price at the farmers market so I can make this amazing cake again. It is almost like a blueberry muffin if you think about it. Just seems to be a bit more decadent being called a breakfast cake!! A sunny bright, moist cake for a summer day, nothing can be better!! Grab these easy ingredients and your 9×13″ pan and make this cake today!!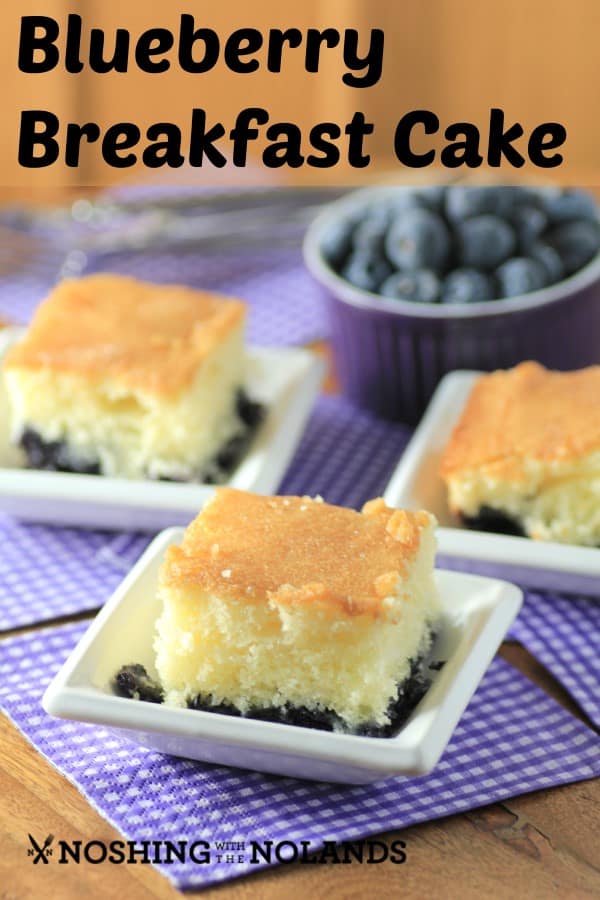 It has a gorgeous layer of blueberries on the bottom, a dump cake is also similar to a spoon cake as you can dive right in with your spoon but this one slices up into nice and neat squares for you. This would be great to take on a picnic as it is easy to serve and easy to make!! A potluck would also be a great place for this recipe, as a 9×13″ pan is easily portable and people can help themselves to a slice easily.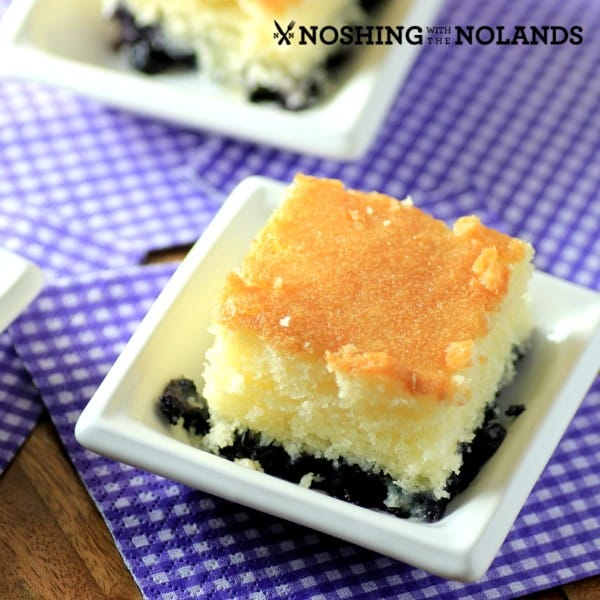 Come on over to the original post for more pictures and to see the RECIPE!! You and your family and friends will love this recipe this summer. You can also use frozen blueberries if you have a stock of those in the freezer!!