MWM Easy Slow Cooker BBQ Beef
It is Thanksgiving Monday here and our family is very sated from feasting at our friends last night. What a treat to enjoy an awesome turkey dinner and a nice break for us, as we are the ones to usually host the big holiday events. So without lots of leftovers for us I thought of going to a Mouth Watering Mondays, MWM Easy Slow Cooker BBQ Beef recipe. To continue with relaxing a bit this lazy but super delicious meal can be yours with only THREE ingredients.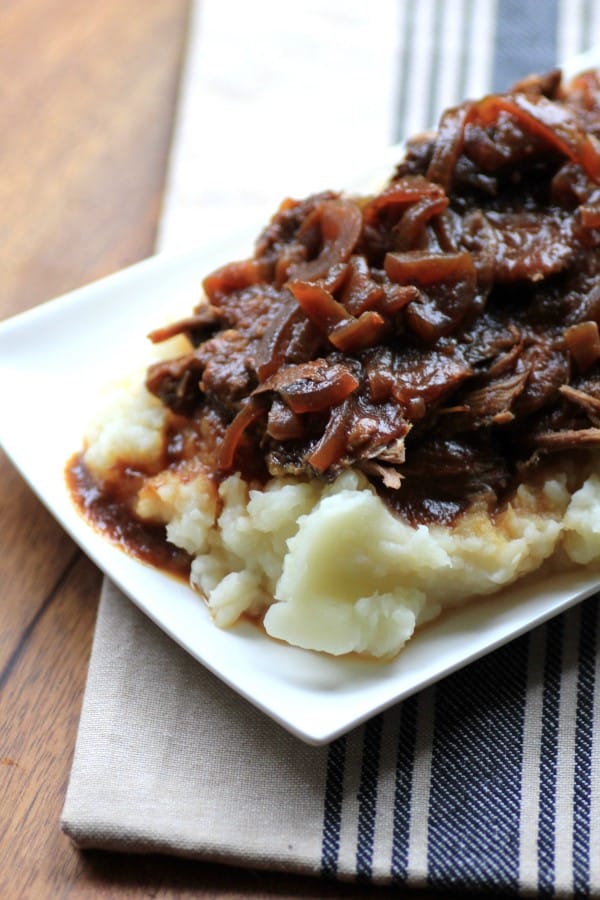 Succulent tender beef awaits you in the slow cooker. An easy mash of potatoes and you have all the gravy and caramelized onions you will need. Nothing could be easier than this BBQ beef recipe.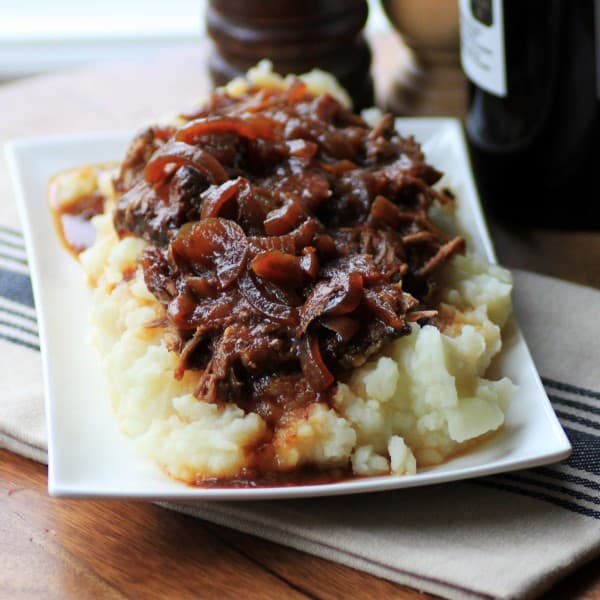 For this great simple recipe that would be a great quick meal on Halloween or any weeknight, come on over HERE for the full post and recipe! Have you guessed what the three ingredients are? o Check it out, your whole family will thank you for this amazing recipe!!