MWM – Red and Green Pepper Jelly
Straight from the vault of recipes for last year and I am still lucky enough to have one jar of this left from last year! So I decided to show you MWM – Red and Green Pepper Jelly again for this Mouth Watering Mondays post. It is easy to make and a great hostess gift anytime of the year. I love to serve this over the holidays too with it's pretty green and red flakes throughout.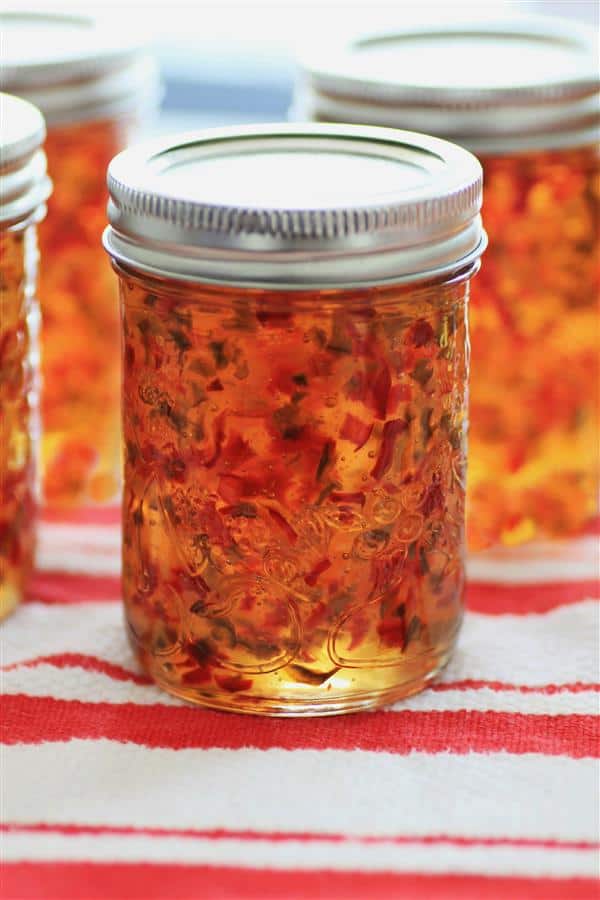 I got this recipe from reviewing a cookbook, Best of Bridge Home Preserving. This jelly is great on cream cheese as a classic holiday appetizer but it has loads of other uses too. We loved it this summer with smoked pork loin. It would also be great on chicken, sliced cheese or ham. For the full post and recipe come on over HERE! This recipe uses easily accessible ingredients including liquid pectin which is found every where especially at this time of year with lots of people canning.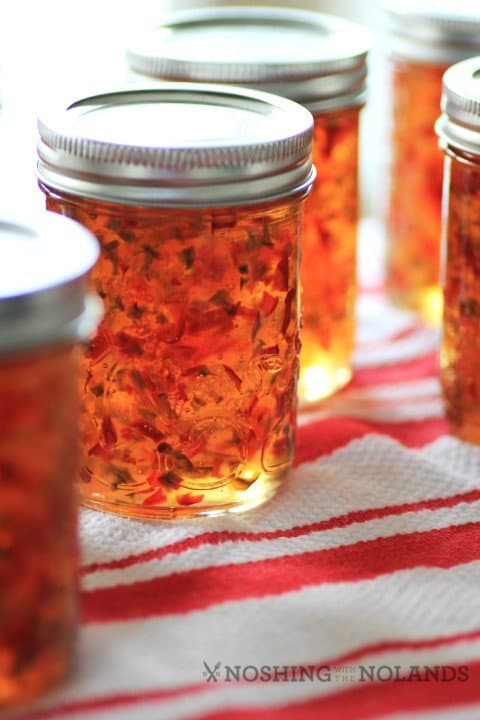 Make up a batch today, you will be so happy come the holidays that you have this on hand for gifts and for serving a quick appetizer that everyone loves. ENJOY!!
Do you want more canning recipes? Check out our amazing new ebook, THE BEST CANNING RECIPES!