Leaving behind a career writing about food trends for a large corporation, Cathy Branciaroli reinvented herself as the author of the blog "Delaware Girl Eats" in 2012. She writes about the rich culinary traditions of the Mid-Atlantic region and seasonal dishes prepared with produce from her prolific kitchen garden. Her recipes have been featured in Food 52 and Whole Foods and she is a contributor to the Sunday Supper Movement. Delaware Girl Eats has been named best blog in the state for two years running by the Delaware Press Association.
Cathy has lots of yummy recipes like this Swiss Chard and Sausage Pasta Bake!! I would love for you to follow Cathy on her culinary adventures on Facebook, Twitter and Pinterest.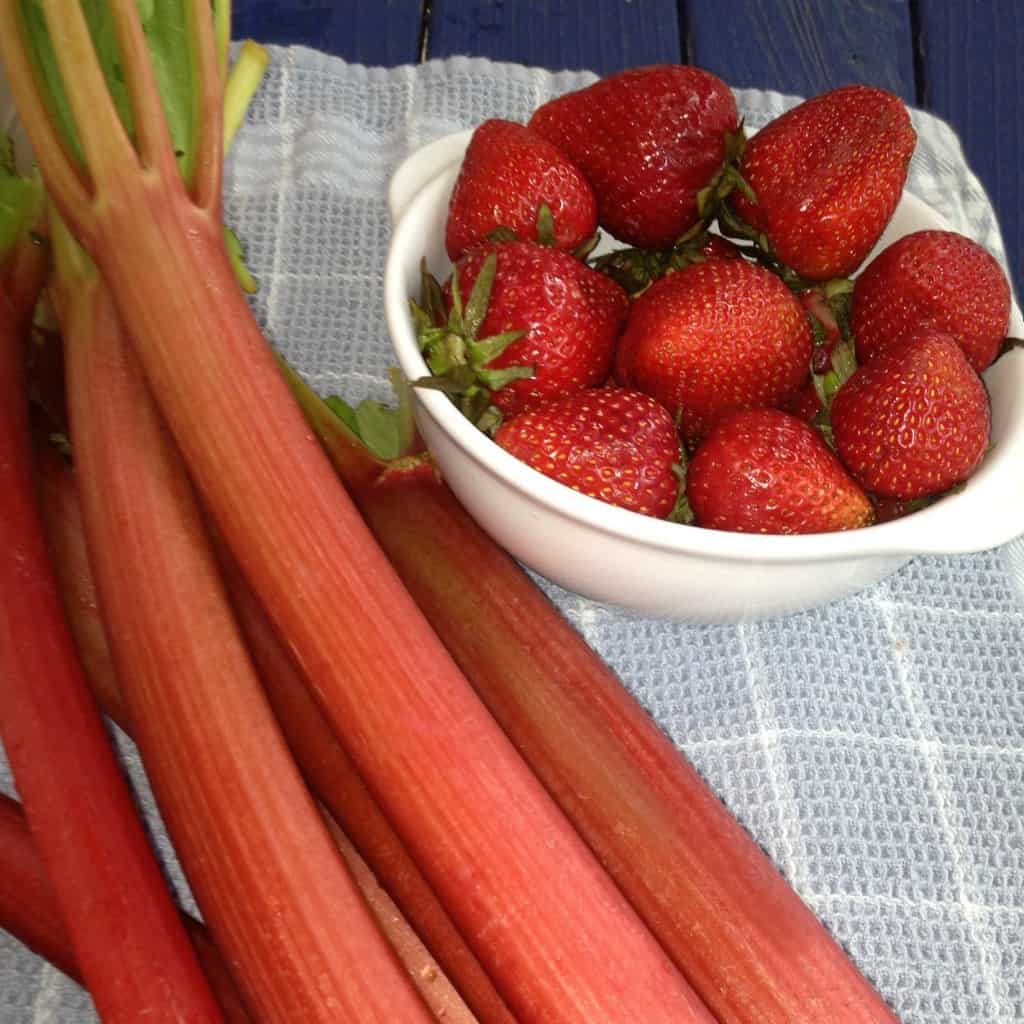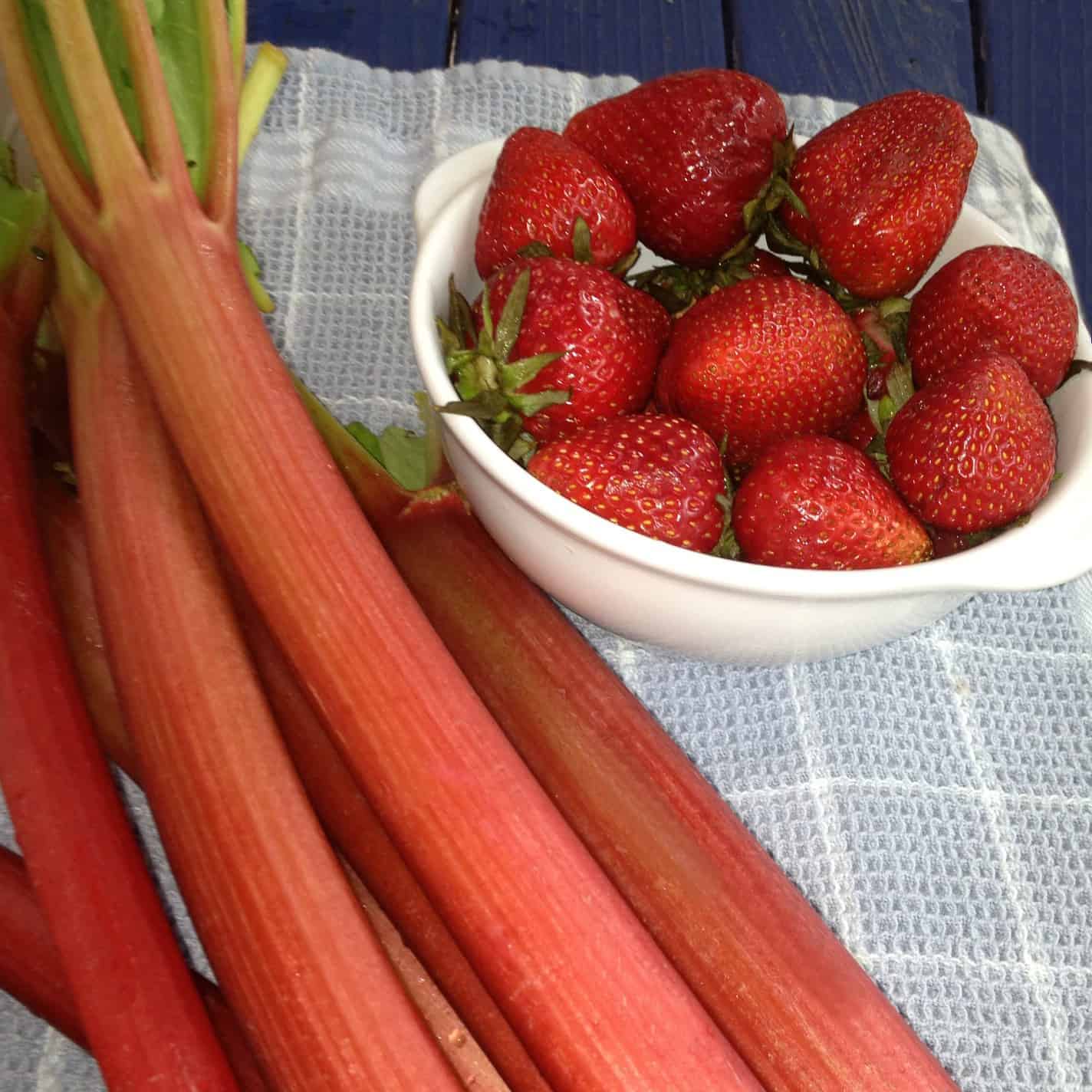 "Tart Rhubarb and Sweet Strawberries Conspire for Enticing Taste of Spring"
As this year's endless winter from hell continues to linger, I long for my summer vegetable patch and the tantalizing promise of its coming bounty. After months of leaden skies, frozen turf and greying snow here in Delaware, I'm weary.
So in hopeful anticipation, I visited our local food market in search of spring inspiration. Thankfully, I spied container after container of Florida strawberries among the produce, their floral scent brightening my spirits. Alongside was a display of a less familiar spring offering – bunches of rhubarb stalks.
Technically a vegetable and a sister to sorrel and buckwheat, rhubarb is precocious among the first spring fruits. In the garden, it commands attention with its striking bold red stems and flowers resembling knotted embroidery. Plus rhubarb boasts beneficial compounds like those in red wine and a litany of nutrients.
I was intrigued, but intimidated, knowing that rhubarb is tart – mouth-puckering tart. And, I couldn't imagine how its celery-like stalks could transform into sweet treats in so many pies and desserts.
Determined to embrace a new ingredient, I chose the rhubarb along with the strawberries, hoping that its bracing sourness could be tamed by cooking down with sugar, and that pairing with the sweeter strawberries would soften its zesty tang.
The dessert I had in mind was not a pie though. It was a cake, one with a soft pudding-like texture and a tempered, refreshing sweetness. Topped with strawberry rhubarb jam it packed an intense flavor punch.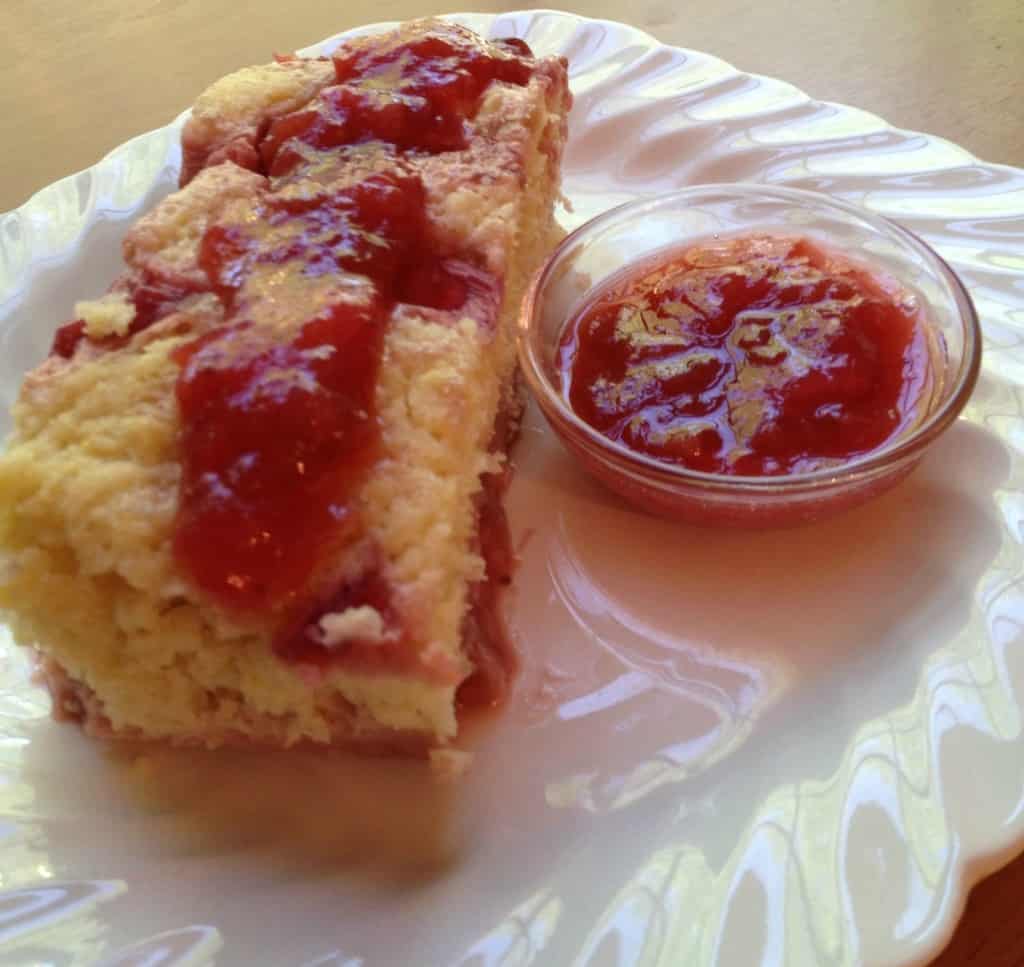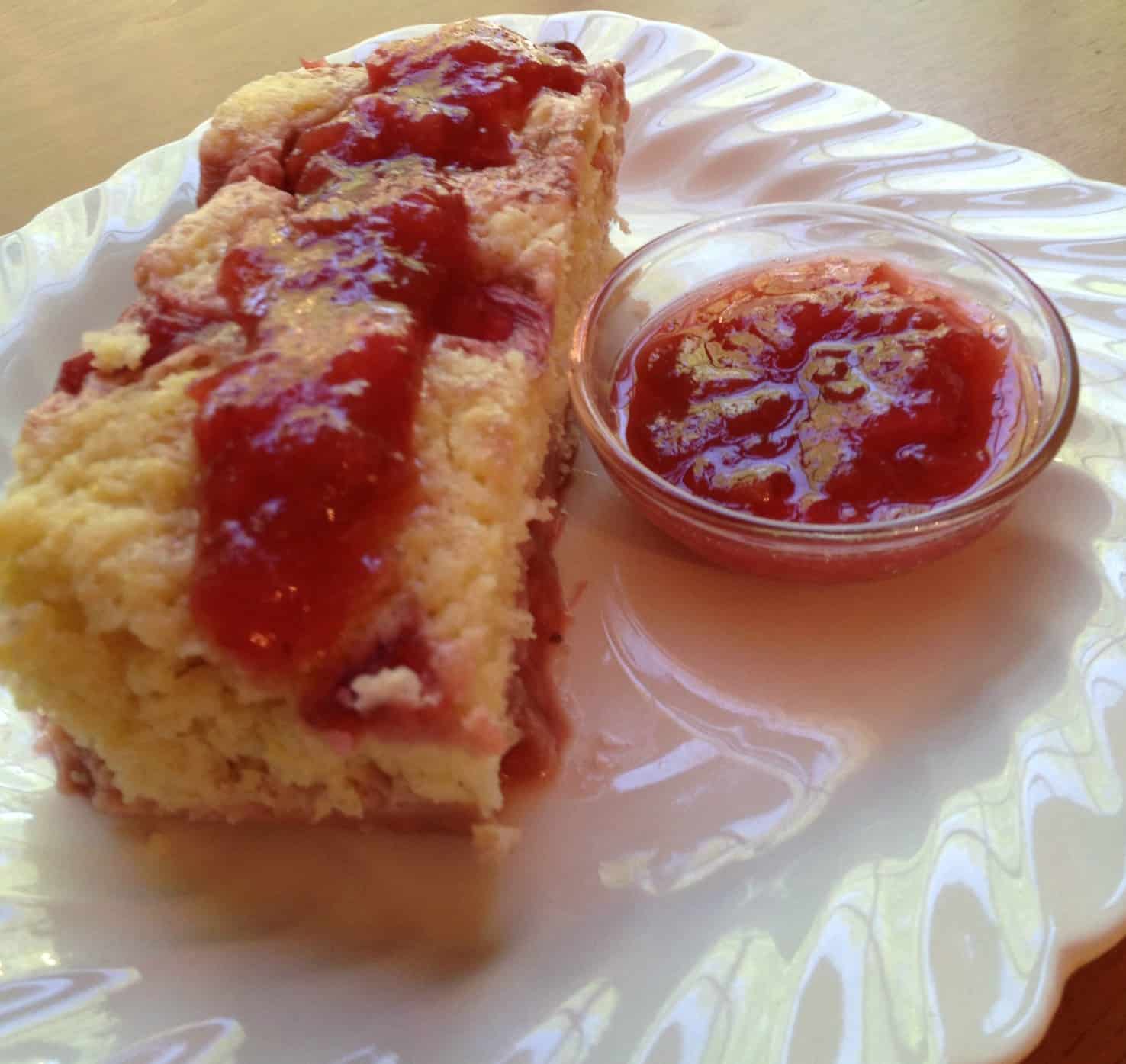 "Soft Pudding-Like Cake with Rhubarb & Strawberries"
My experiment to hasten spring resulted in a cake that could be equally at home on a brunch buffet or as an end of the meal treat.
It was successful too in lifting my spirits. With these bright flavors, the snow slowly retreating and the days lengthening, I knew that spring could not be far away.
Rhubarb Strawberry Cake
With a consistency like pudding and topped with intensely flavorful jam, this treat could grace a brunch buffet as easily as the dessert tray
Ingredients
¼ cup water
1 ½ tsp cornstarch
1/3 cup plus ½ cup sugar
2 cups chopped rhubarb stalks (about 10 oz)
1 cup chopped strawberries
1 cup flour
1 ¾ tsp baking powder
½ tsp salt
1 large egg
½ cup milk
1 stick unsalted butter, melted and cooled
1 tsp vanilla extract
Preparation
Preheat oven to 400 degrees. Butter an 8-inch square glass baking dish.
In a medium saucepan, stir together water, cornstarch, and 1/3 cup sugar. Add rhubarb. Bring to a simmer while stirring and cook for 3 minutes. Remove from heat and add strawberries. Combine dry ingredients and sugar. Whisk together wet ingredients and butter, adding flour mixture till just combined. Reserve ½ cup fruit, then pour remainder in the bottom of the baking dish. Pour batter over. Drizzle remaining fruit on top. Bake till a toothpick inserted in the center comes out clean, about 25 minutes. Cool. Top with and serve with rhubarb-strawberry jam.
Rhubarb Strawberry Jam
Ingredients
5 cups rhubarb cut into ½ inch cubes
2 cups strawberries, quartered
2 ¼ cup sugar
1 tbs lemon juice
Preparation
Combine ingredients in a 4-quart saucepan over medium heat. Bring to a boil and reduce heat, stirring occasionally until the jam has thickened, about one hour. The jam has set when a spoonful on a chilled plate holds firm. The jam can be refrigerated for 3 weeks or can be preserved in the traditional ways.