Rhubarb Strawberry Crisp
I have a little bit of rhubarb left but it has been a bit mashed from the deer and her two fawns coming and going in my yard. I opened the gate so they could get in easier and it is the first thing they step on. I was lucky enough to be able to make this Rhubarb Strawberry Crisp and Rhubarb Dream Bars. I love the ruby read color of rhubarb and strawberries pair so perfectly with it.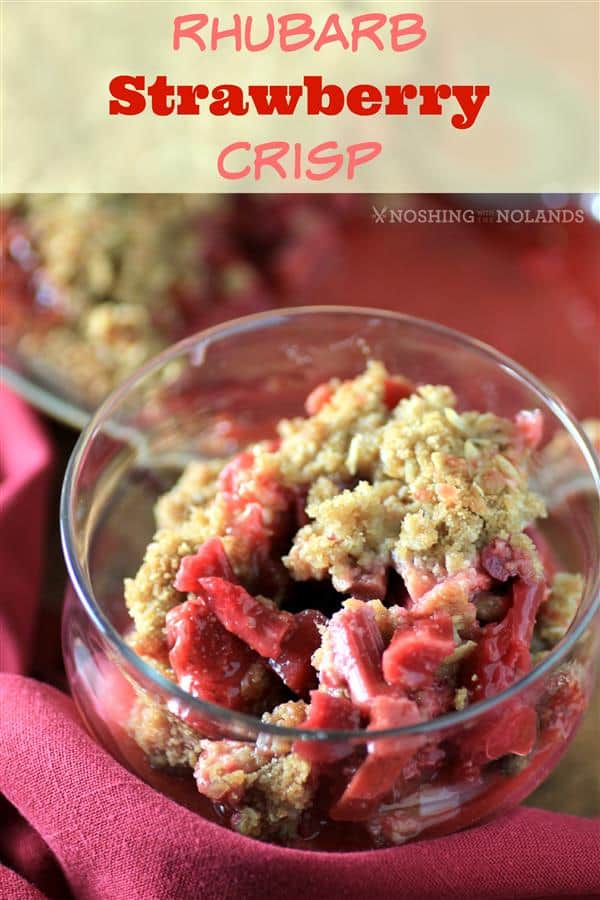 I love rhubarb and a adore a crisp, so putting them together is a wonderful summer dessert. Tart, sweet and a crunchy topping, this dessert has it all for me. Plus fresh from the garden can't be beat!!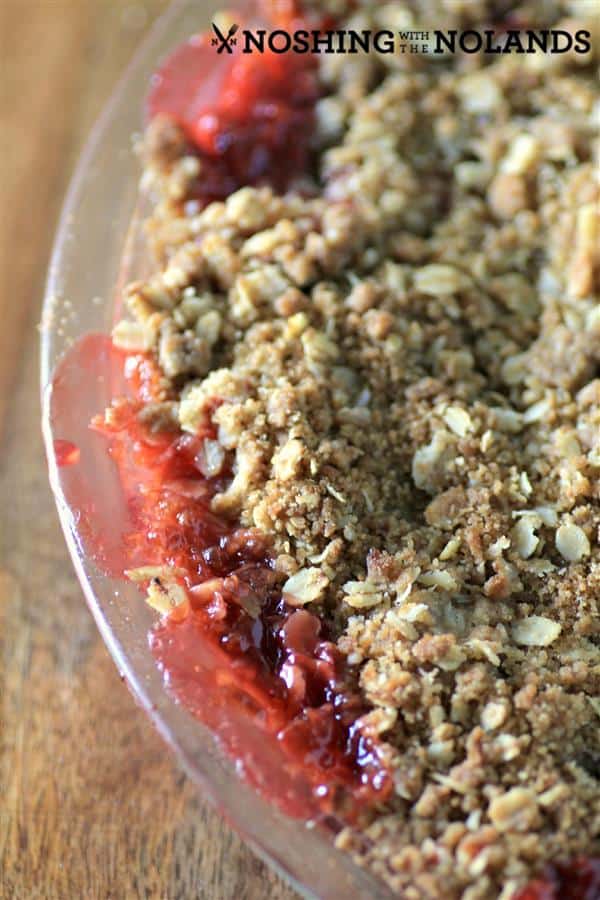 A crisp is a fairly healthy dessert compared to a lot of others and easy to do. Our summers would not be complete without a few of these made.

Yield: 6-8 servings
Rhubarb Strawberry Crisp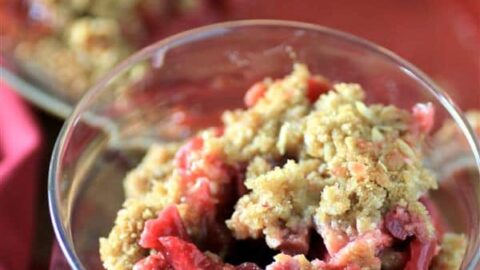 An easy summer dessert of rhubarb and strawberries with a crunchy crisp topping.
Total Time
1 hour
25 minutes
Ingredients
4 cups fresh rhubarb, diced
4 cups fresh strawberrie, sliced
3/4 cup sugar
1 Tbsp. cornstarch
CrispTopping
3/4 cup flour
1 cup brown sugar
1/2 tsp. kosher salt or fleur de sel
3/4 cup quick cooking oatmeal
1/2 cup cold unsalted butter, diced
Serve With
Vanilla ice cream, optional
Instructions
Preheat oven to 350F. Mix the cornstarch and sugar together and toss it with the rhubarb and strawberries. Pour the fruit into a 10" pie plate. Set aside. MIx together the crisp topping ingredients, cutting in the butter until crumbly. Top the fruit with the crisp mixture, covering evenly. Bake for 50-60 min. until the fruit is tender and the top is golden brown. Serve warm with ice cream if desired.