This Rhubarb Strawberry Sour Cream Pie I have made forever!! One of my absolute favorites for rhubarb. The strawberries accompany the rhubarb so nicely and the sour cream gives it just that right creaminess.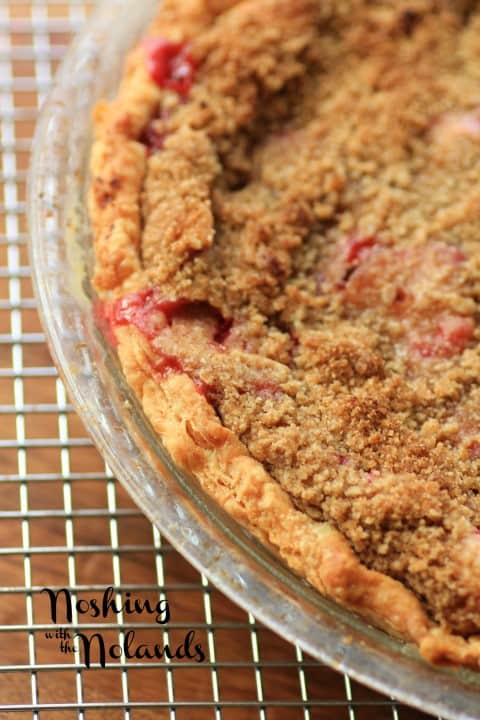 I have a big patch of rhubarb at our new house and I couldn't be more thrilled!! I love making desserts with it or simply poaching it and having it with yogurt for breakfast, YUM!!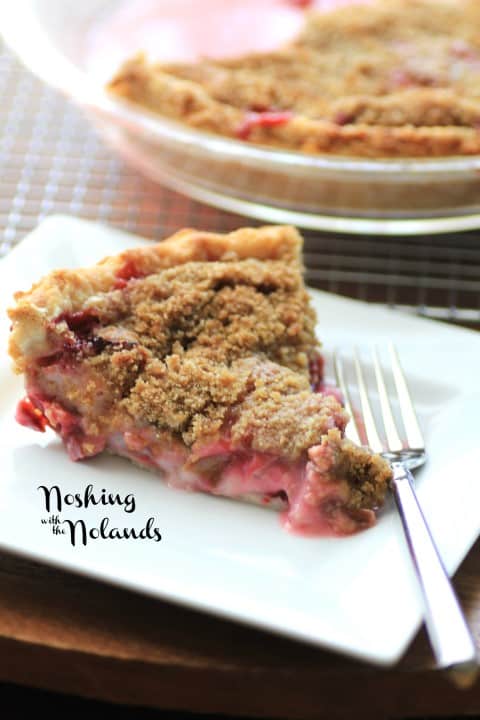 Crispy crumble atop a delicious rhubarb filling with a tender flaky crust underneath. The perfect late summer dessert!! Rhubarb is great because you can enjoy it from early in the season until late!! This weekend I am going to can some rhubarb for later in the winter!! That will be a nice treat when the snow is flying!!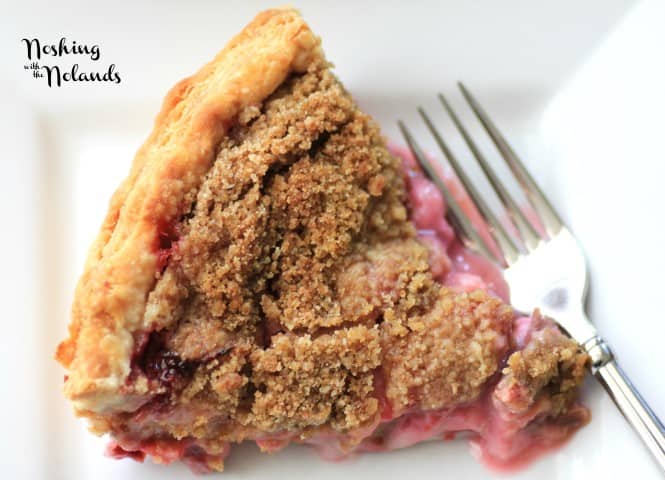 I hope you enjoy this pie as much as we have over the years. If you have rhubarb still in your yard, what are you waiting for!!!
Rhubarb Strawberry Sour Cream Pie
Rhubarb Strawberry Sour Cream Pie
A scrumptious pie celebrating summer with rhubarb and strawberries!!
Ingredients
8 medium strawberries sliced thickly
4 cups rhubarb, cubed
1½ cups sugar
1 cup sour cream
½ cup soft butter
⅓ cup flour + ½ cup flour
½ cup brown sugar
Pastry for a 10" deep dish
Instructions
Place the pastry in a 10" deep dish and trim off edges. Arrange rhubarb into shell and scatter strawberries around. Mix the sugar and ⅓ cup of flour together. Stir in the sour cream and pour evenly over the rhubarb strawberry mixture.
Combine the butter, ½ cup flour and brown sugar until crumbly. Sprinkle on top.
Bake for 15 min. at 450F, then an additional 30 min. at 350F or until fruit is tender and crumbs are golden brown. Cool completely before serving.