Do you have rhubarb in the yard or freezer? Well, get it in the kitchen to make these Super Easy Rhubarb Tarts!! I adore the flavor of rhubarb in many recipes.
It is unique and somewhat of a treat because it is not readily available all year round. These tarts along with a couple of other recipes that I will show you will have you enjoying rhubarb for as long as you can! Also, try our new Old-Fashioned Rhubarb Pudding Cake too for another delightful treat!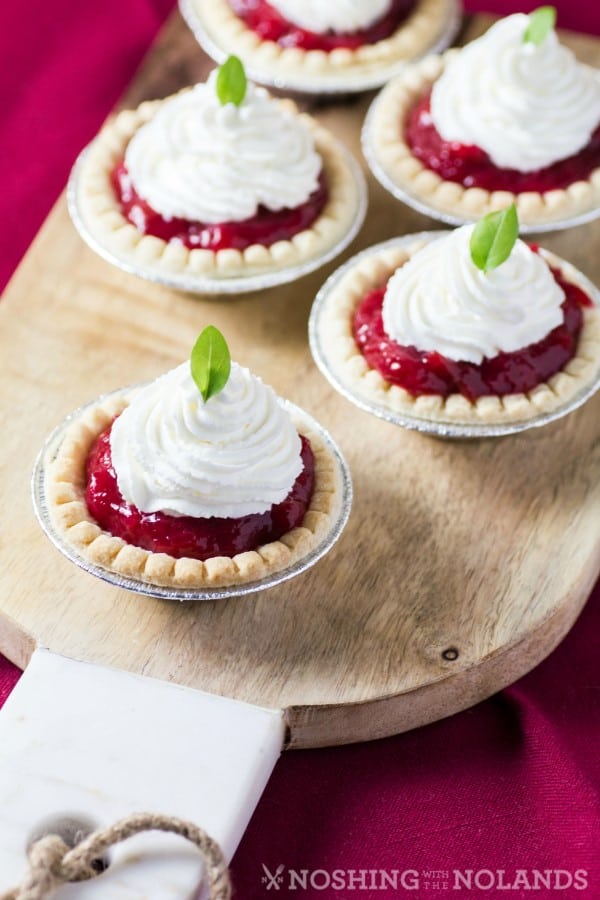 I am blessed to have a ruby red varietal of rhubarb that makes the prettiest of desserts!!
The stalks aren't as tall or wide as some kinds of rhubarb but they are deep crimson in color, hence making your desserts gorgeously colored.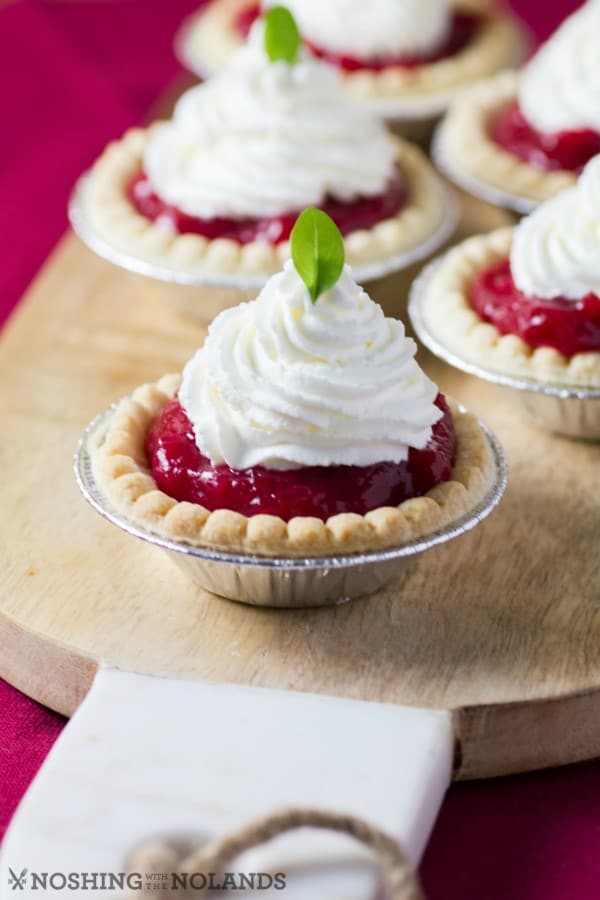 These tarts take very few ingredients to make. Plus everything can be made ahead and then they are assembled and served. I liked doing it this way to keep everything fresh!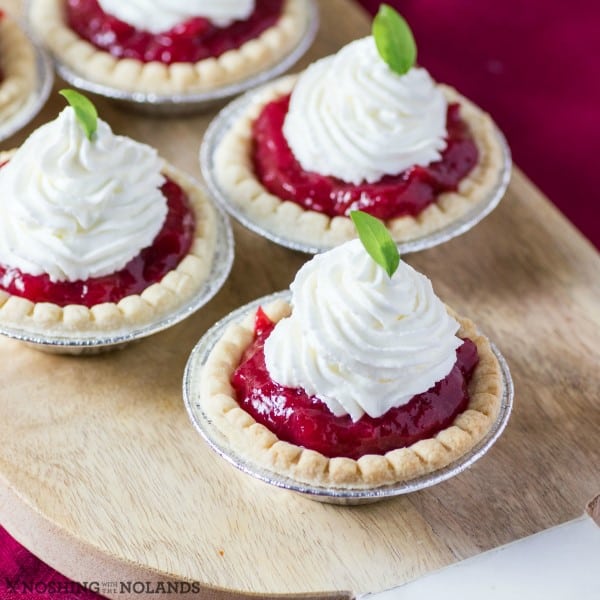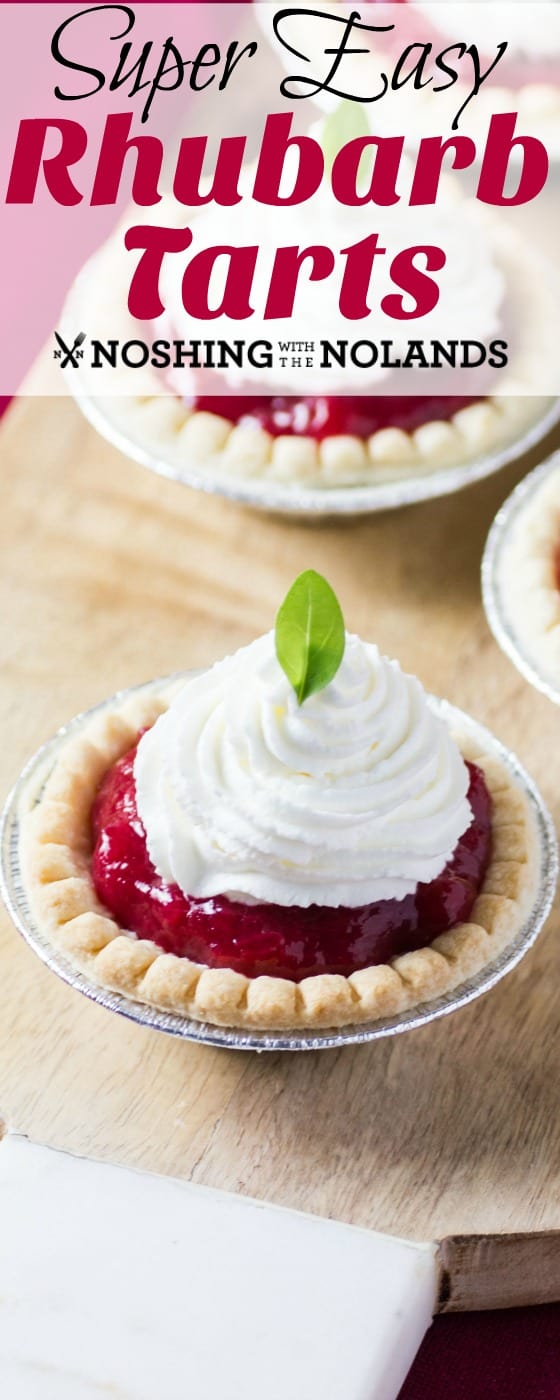 I recently also made this amazingly moist and delicious Old Fashioned Rhubarb Loaf. The loaf is nice and moist from the inclusion of sour cream. In addition it will take you from breakfast to dessert!!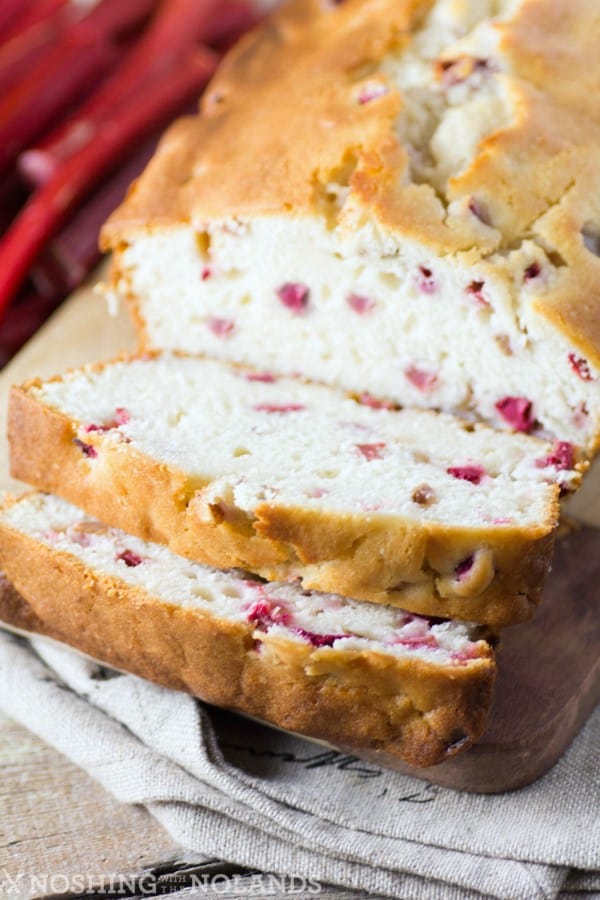 Our Rhubarb Strawberry Sour Cream Pie has been a hit in this household for years. It is luscious and creamy with a crunchy topping. The sour cream adds so much to this pie, as a result making it a real show stopper.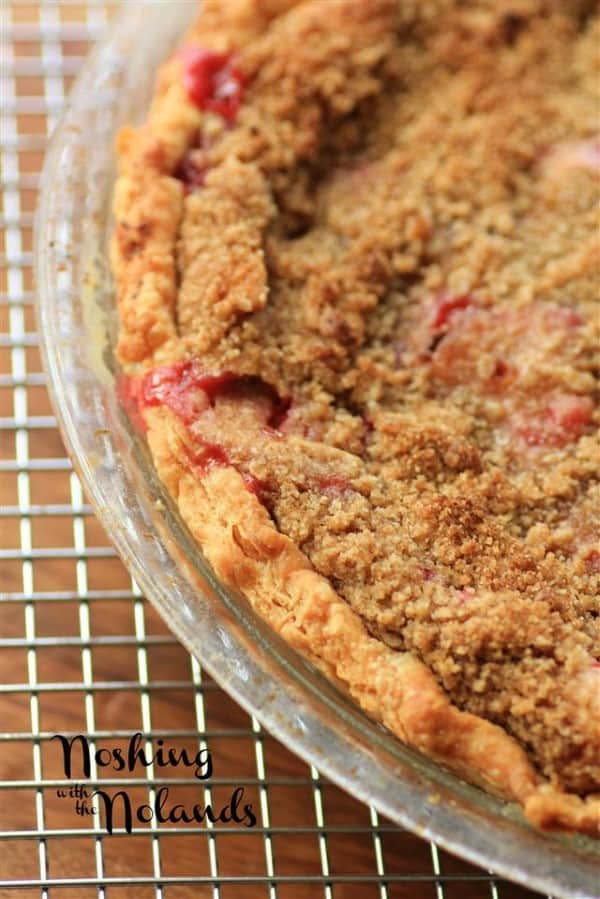 Our most popular recipe though by far has been these Rhubarb Dream Bars. These bars are very easy to make also and they are pretty in pink for a scrumptious summer treat!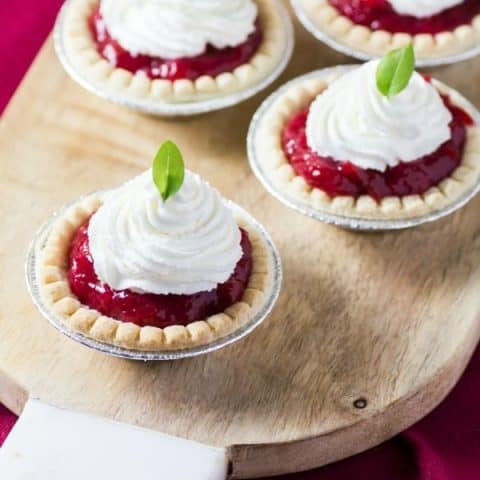 Super Easy Rhubarb Tarts
Yield: 12 tarts
Prep Time: 15 minutes
Cook Time: 5 minutes
Total Time: 20 minutes
Super Easy Rhubarb Tarts take only a few ingredients and are pulled together in no time. A great recipe to celebrate rhubarb that your family and friends will love.
Ingredients
Filling
3 cups diced rhubarb
1 Tbsp. cornstarch
3/4 cup sugar
Tarts
1 pkg. (12) frozen tart shells baked according to pkg. and cooled
Whipped cream
Small basil or mint leaves
Instructions
For the filling add the rhubarb, cornstarch and sugar to a small saucepan. Cook stirring occasionally until the rhubarb breaks down, about 5 min. Set aside to cool and then refrigerate.
When ready to serve, fill each tart with about a heaping tsp. of rhubarb, dividing among the 12 tarts. Top with whipped cream and a small basil or mint leaf.