Rice Cooker Rice Pilaf
Are you tired of plain old rice and need to up it to the next level? This Rice Cooker Rice Pilaf couldn't be easier. Just a few simple ingredients added to your Hamilton Beach rice cooker and voila, a gorgeous rice in the end. I love no fuss, no muss cooking!
Not sure why it took me so long to get a rice cooker. No more guessing when the rice will be finished. Plus, if it sits that is okay too, the rice cooker keeps your rice warm and it browns slightly giving it even more of a nutty flavor, my favorite.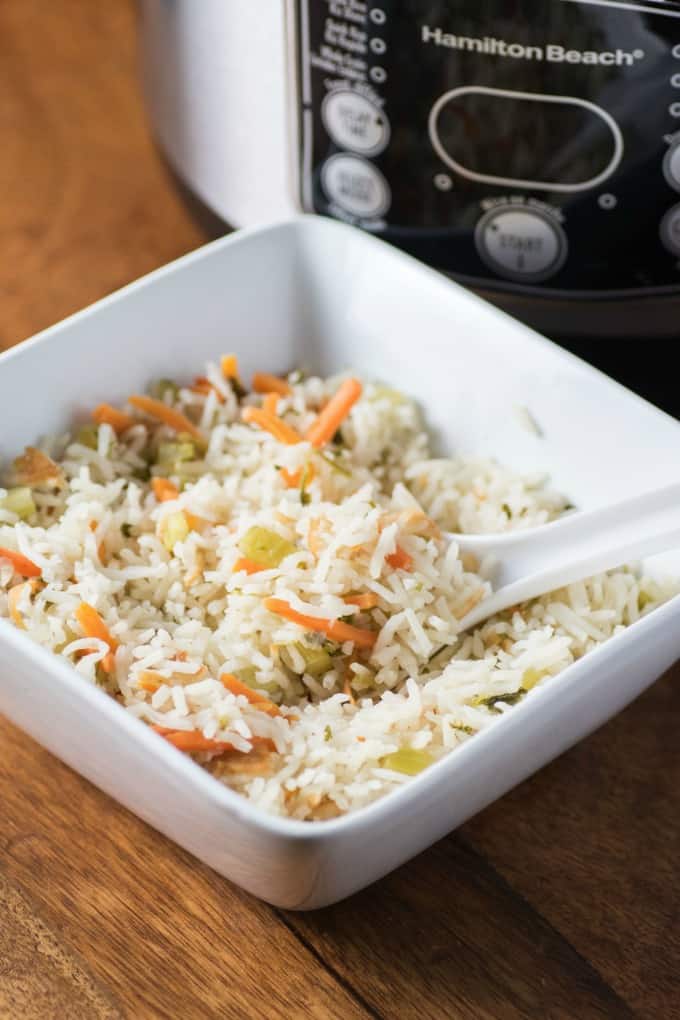 You can put your rice in and forget it until you are ready to serve. It really is an ingenious unit and very affordable! Hamilton Beach also has a lot for you to choose from. This makes an ideal gift also for someone that struggles to get the perfect rice.
There is a thin line between mushy, overcooked and undercooked rice. If you forget about it you have a real mess on your hands with burnt rice stuck to your pot too. A rice cooker takes all this stress away!!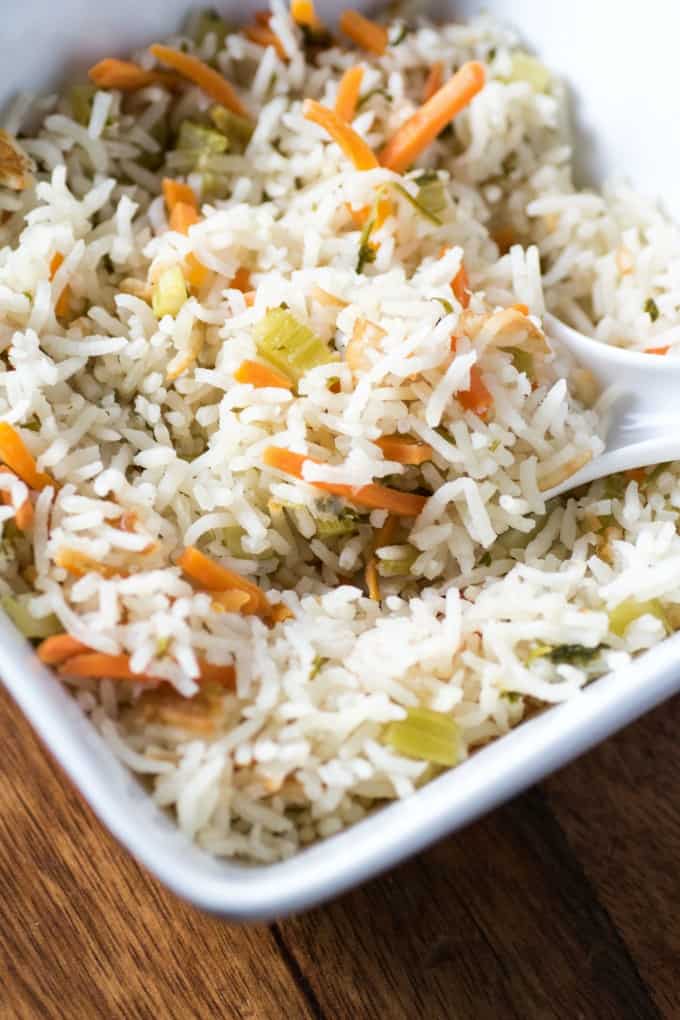 I served this up with our gorgeous Rosemary Mustard Loin of Pork instead of the usual mashed potatoes. It was a lovely change but this rice can be served with so many dishes. From Middle Eastern cuisine to Asian to South American. All of these countries use a rice pilaf, a real international dish. Whip some up today and enjoy!!
Rice Cooker Rice Pilaf Recipe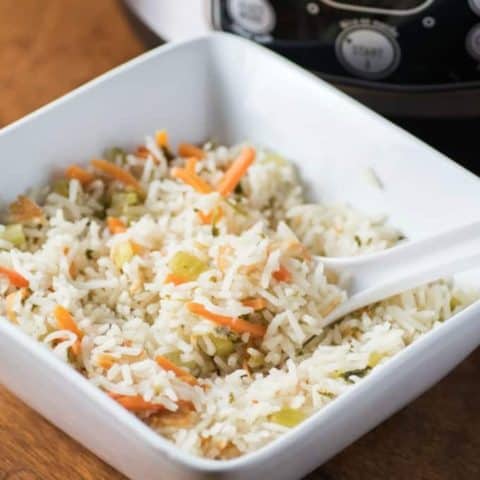 Rice Cooker Rice Pilaf
Rice Cooker Rice Pilaf Recipe Type : Side Dish Author: Tara Noland Prep time: 10 mins Total time: 10 mins Serves: 4-6 servings This easy Rice Cooker Rice Pilaf will up you from plain old rice with just a few ingredients and hardly any effort. The rice cooker then does all the work for you.
Ingredients
1 3/4 cup water
1 cup carrots, shredded, packaged works great
1 cup celery, finely diced
1 cup basmati rice, rinsed
2 Tbsp. parsley, chopped
2 Tbsp. onion, finely chopped
2 Tbsp. butter, melted
1 1/2 Tbsp. vegetable bouillon powder
Instructions
Place all ingredients in a rice cooker and set on white rice. Serve when finished.