Slow Cooker Kare Kare Pork
Slow Cooker Kare Kare Pork was a creation I made using Pulo Cuisine Kare Kare Toasted Peanut Cooking Sauce. Pulo cooking sauces make a great fast dinner with just fresh produce and a protein of your choice and then stir fried. Well nothing could be easier, right? Well maybe unless you put it all in a slow cooker and when you get home dinner is waiting for you!!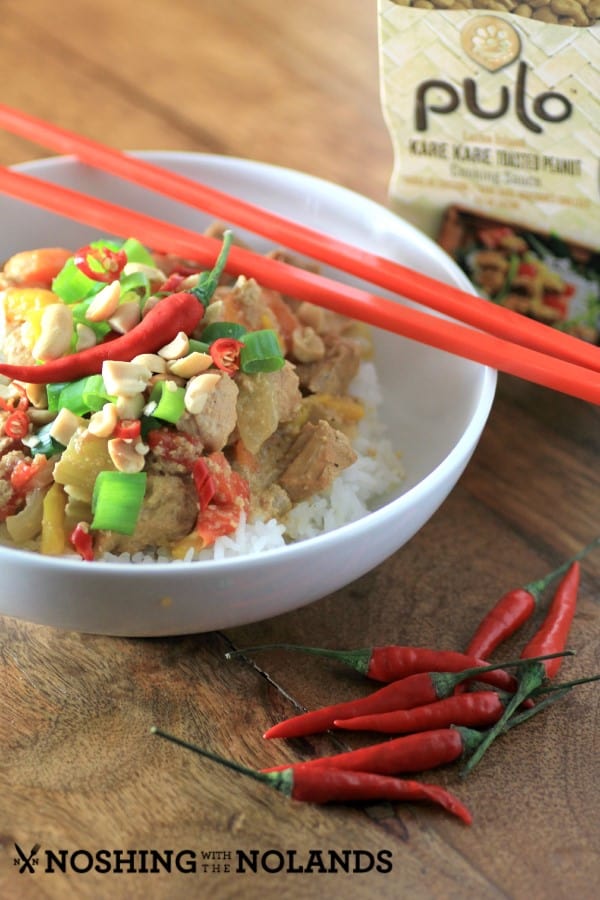 I topped this dish with very hot red Thai peppers but you don't have to add the heat. If they are not added the dish is not at all hot. Just a wonderful peanuty flavor.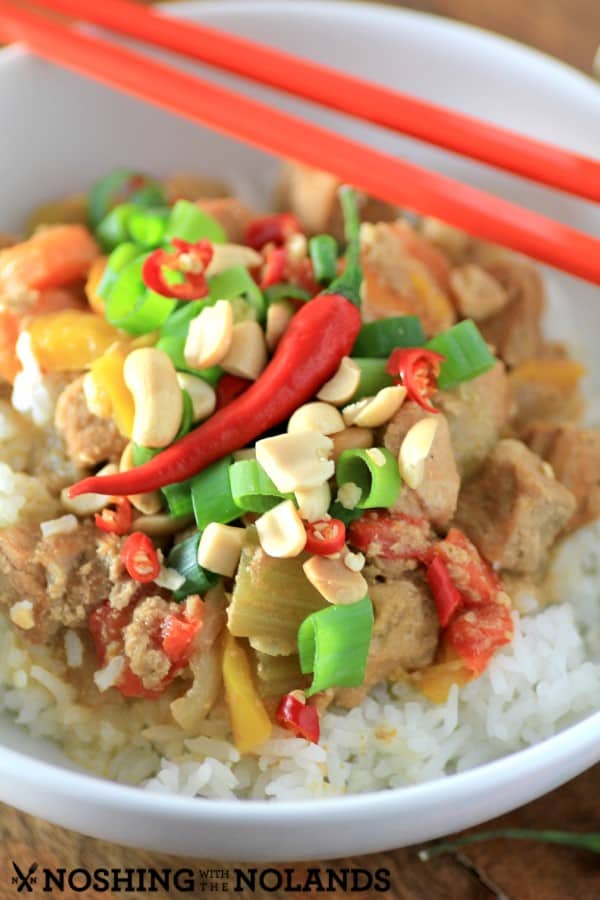 Pulo sauces come in two flavors, Kare Kare Toasted Peanut and Coconut Adobo. Pulo Cuisine also has wonderful flavors for marinades like Mango Chili, Pineapple Tamarind and Lemongrass Atsuete.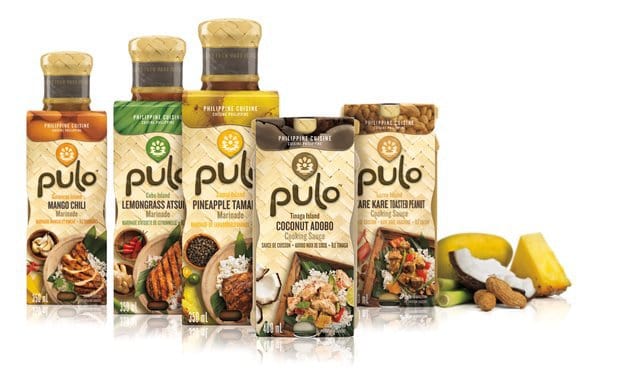 Pulo is an authentic collection of sauces and marinades. They are inspired by the 7000 islands of the Philippines, a blend of Malay, Chinese, Spanish and Indian, the original fusion cuisine.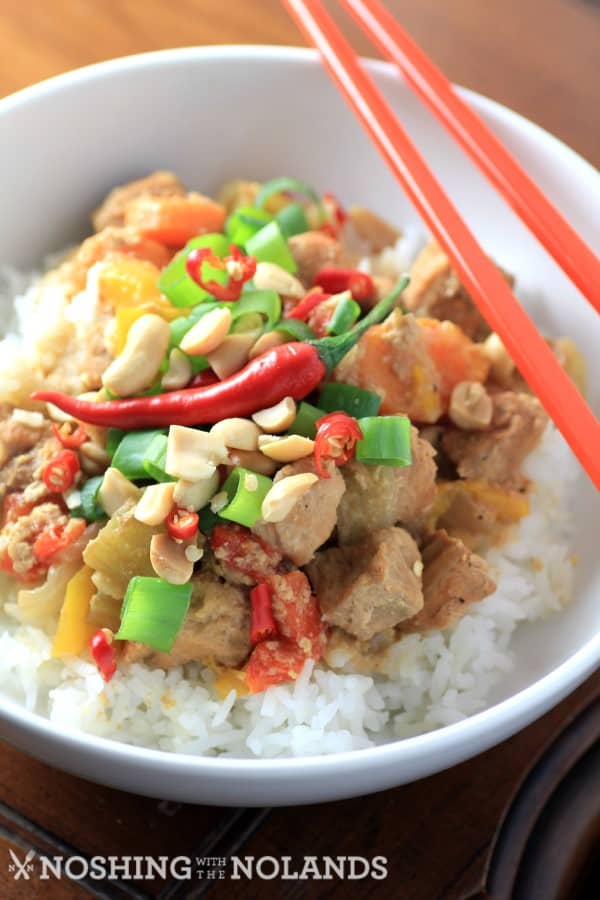 Tender chunks of pork and slow cooked veggies await you in a wonderful peanut sauce. Just add this to fluffy rice with a few fresh green onions and some slightly salty peanuts and you have a wonderful meal the whole family will love. For those that love extra spice sprinkle on the Thai chilies and let the heat raise up this dish even higher.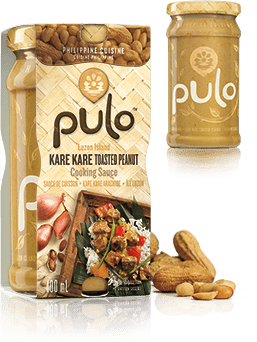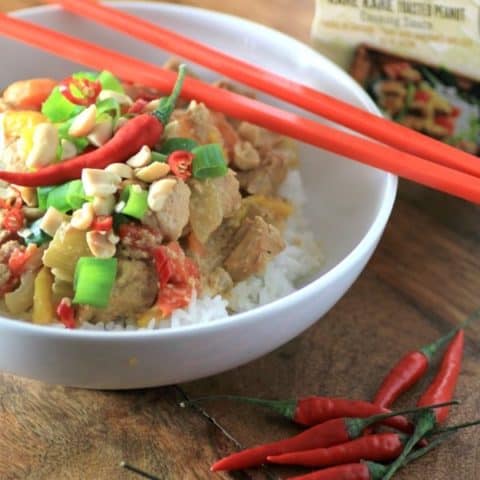 Slow Cooker Kare Kare Pork
Yield: Serves 4
Prep Time: 10 minutes
Cook Time: 8 hours
Total Time: 8 hours 10 minutes
A great slow cooker meal that is made extra delicious and easy using Kare Kare Roasted Peanut Sauce by Pulo Cuisine.
Ingredients
2 lbs. pork roast, fat removed and cubed
2 small onion, diced
3 carrots, diagonally sliced
2 ribs celery, diced
1-2 peppers, red, yellow or orange, diced
400 ml. jar Pulo Cuisine Kare Kare Roasted Peanut Sauce
Additions:
Rice
Red Thai Peppers, diced
Green onion, diced
Peanuts, chopped
Instructions
Add all the first ingredients to the slow cooker and stir to combine. Cook on low for 7-8 hours. Serve over rice with red Thai peppers (careful these are hot), peanuts and green onions.