Stovetop Lobster Macaroni and Cheese
Do you ever have leftover lobster? I know it is kind of like having leftover wine!! Well we had a big lobster and steak feast at The Keg Steakhouse + Bar when we were there in August. Amber ordered a whole lobster but couldn't quite finish it plus there was some of mine leftover too. The boys, Ken and Brian did much better with theirs as they were gobbled down! I cherished our leftover lobster and started dreaming of what I could make with it. Then popped into my head was this easy and quick Stovetop Lobster Macaroni and Cheese, decadence box checked!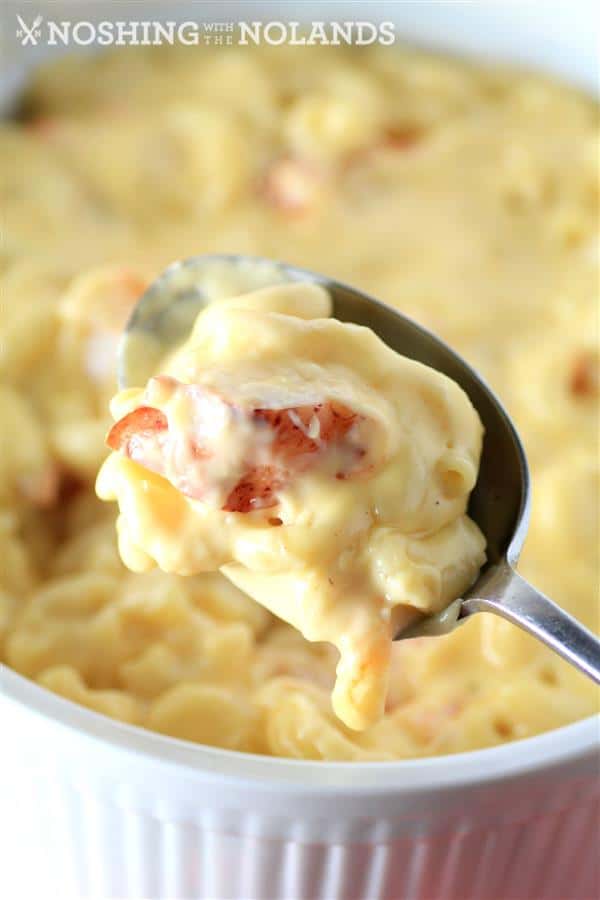 I didn't want to make a baked macaroni and cheese with the lobster, as The Keg had cooked it to perfection and I didn't then want to then overcook it but to just warm it through again.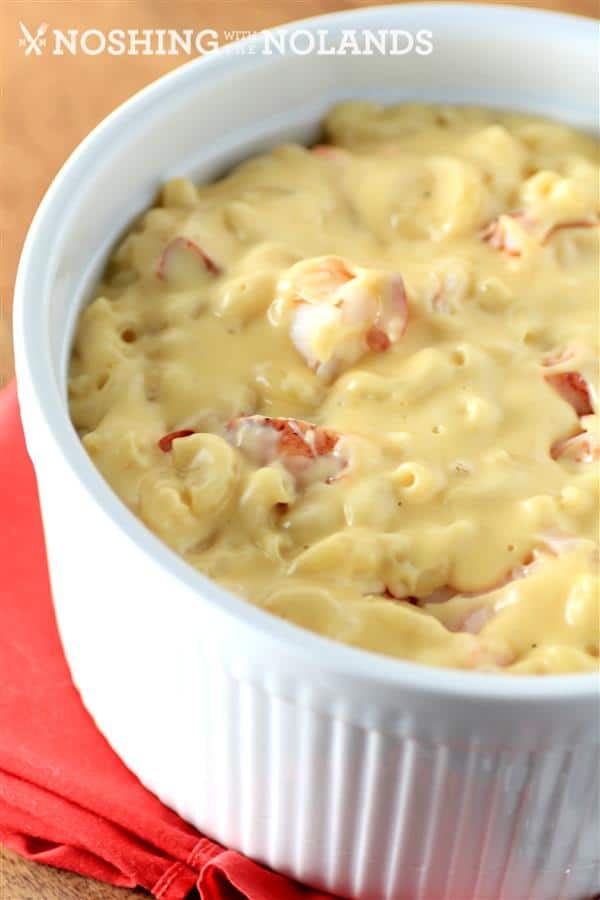 Creamy, cheesy and just perfect to add lobster into as this macaroni and cheese is not too sharp.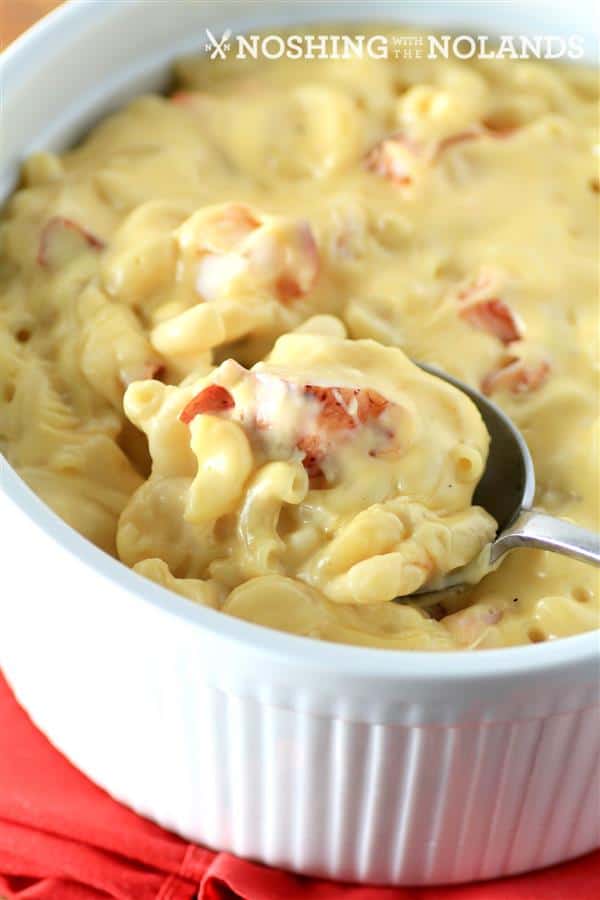 You don't have to have leftover lobster, you can use freshly cooked or frozen for the recipe, you don't need a lot to make a big impact.

Stovetop Lobster Macaroni and Cheese
A creamy and flavorful macaroni and cheese that uses leftover lobster.
Ingredients
7 oz. elbow macaroni
¼ cup butter
¼ cup flour
½ tsp. salt or to taste
Pepper to taste
2 cups 2% milk
1 cup medium cheddar cheese, grated
1 cup gruyere, grated
1 to 1½ cups cooked lobster, cut in large chunks
Instructions
Cook macaroni according to package directions and then drain. In the meantime, in a large saute pan or pot melt the butter over medium heat and then stir in the flour and mix until sand like. Gradually whisk in the milk. Bring up to a boil, whisking constantly and then cook for 1-2 min. or until thickened. Add salt and pepper to taste. Stir in the cheese and stir with a wooden spoon until melted.
Pour in cooked macaroni and lobster, stir gently. Warm the lobster through and serve immediately.