It is still cool and snowy in many parts of the world right now so the slow cooker can still be at work creating a mighty fine meal for you. This recipe is lightened up a bit from the usual beef meatballs but doesn't lack in taste as we have used pork also. Extra lean pork and turkey make a wonderfully different combination for Slow Cooker Swedish Meatballs.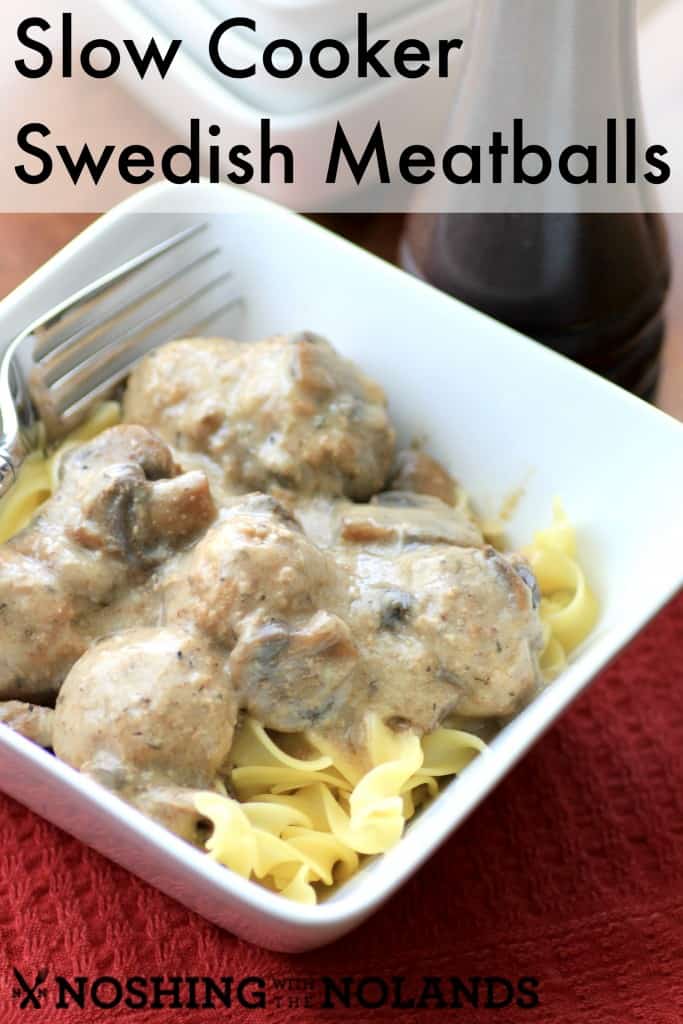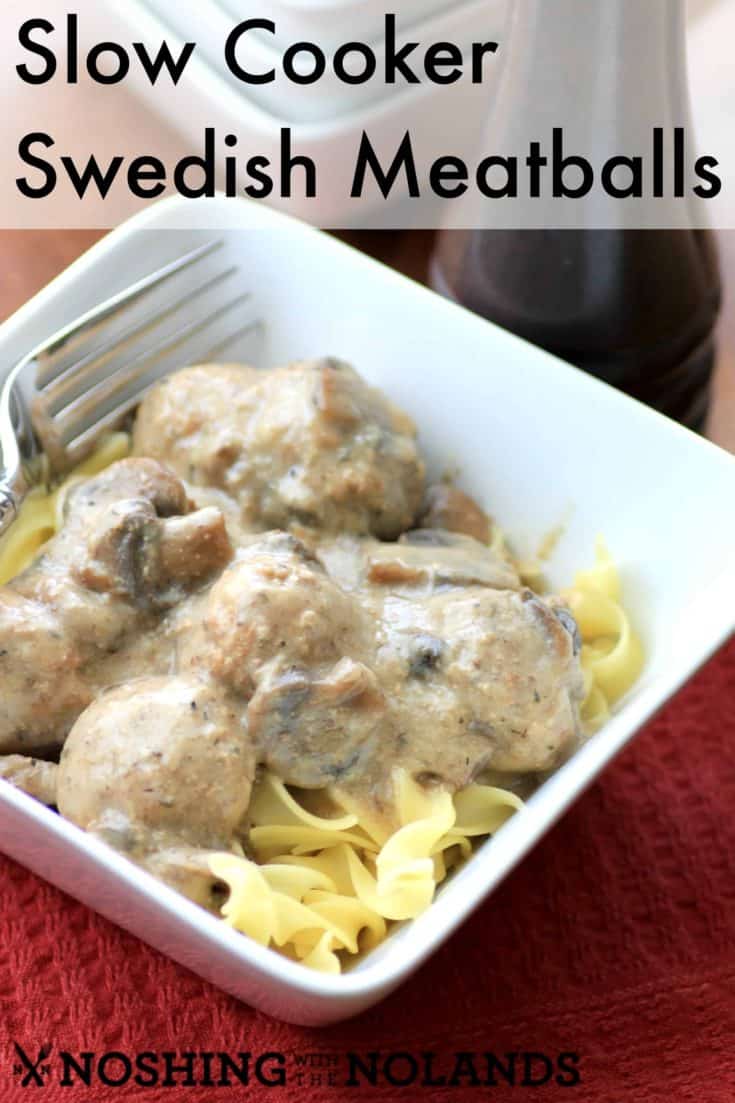 Creamy, delicious meatballs and mushrooms all nestled over a bed of eggy scrumptious noodles. All of this and it was so easy to make. No extra pan, no extra dishes. All cooked up in your slow cooker and waiting for you when you get home. Gosh, I love that machine!!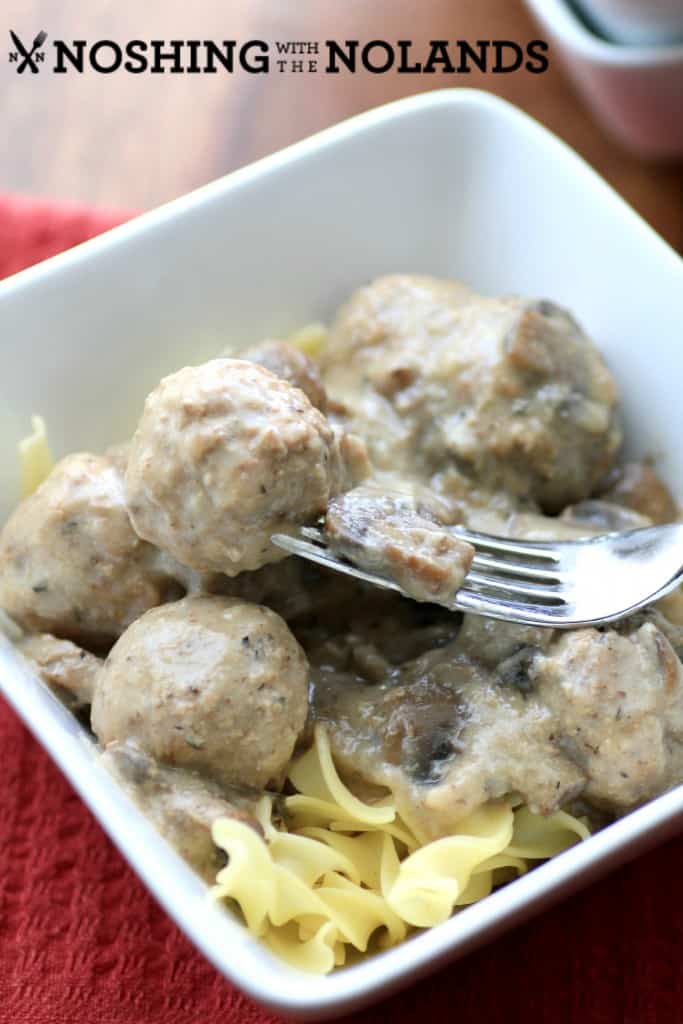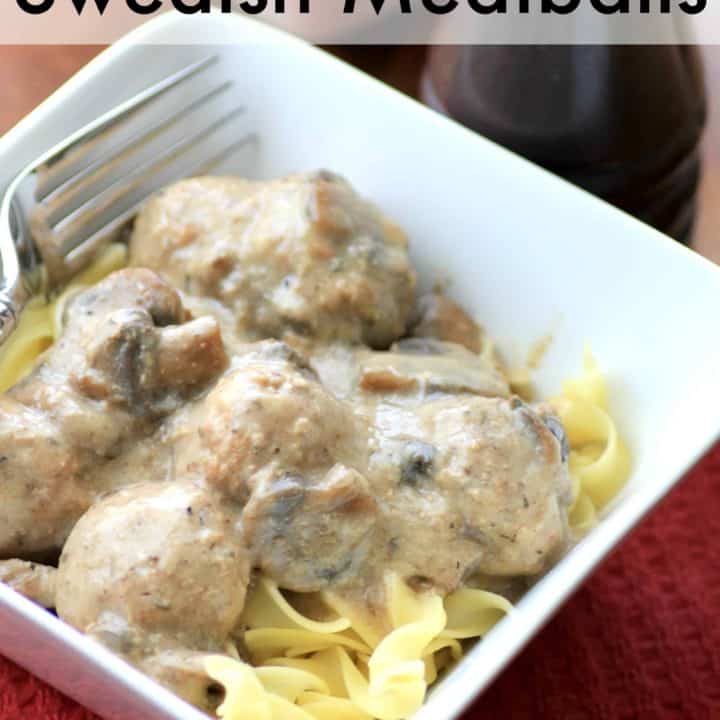 Slow Cooker Swedish Meatballs
Yield: 6-8 servings
Prep Time: 25 minutes
Cook Time: 8 hours
Total Time: 8 hours 25 minutes
Traditional Swedish meatballs are made easy in the slow cooker.
Ingredients
2 eggs
1 Tbsp. Worcestershire sauce
1 Tbsp. Dijon mustard
1/4 tsp. allspice
Salt and pepper to taste
Large pinch of nutmeg
1 small onion, grated
1/2 cup dry bread crumbs
1 lb. extra lean turkey
1 lb. extra lean pork
6 cups sliced mushrooms
1 tsp. thyme
2 cups beef broth, sodium reduced
1/2 cup light sour cream
1/3 cup flour
4 cups hot cooked egg noodles at time of serving
Instructions
In a large bowl of a slow cooker, combine mushrooms, thyme, salt and pepper. Stir in broth.
In a large bowl, whisk the eggs with the Worcestershire, mustard, nutmeg, allspice, salt and pepper. Add in the onion, bread crumbs, turkey and pork. Mix well and roll into 1 inch balls. Place the meatballs on top of the mushrooms.
Cover and cook on low for 6-8 hours making sure meatballs come to 160F. Skim off fat. Remove some of the meatball to a plate and push others aside. Whisk sour cream with flour and add to the slow cooker, whisking in. Adjust seasoning if needed. Add the meatballs back to the slow cooker and gently mix. Cover and cook on high for 10 min. or until slightly thickened and bubbly. Serve over hot noodles.