Smoked Chicken and The Best Gravy Ever!!!
It's spring and out comes the BBQ and the smoker. Although Ken smokes all year long but more so with the nice weather. Here is our recipe for Smoked Chicken and The Best Gravy Ever!!! You can use this to smoke a turkey also, just as awesome!! Try something different for Easter. The gravy is so good!!!
We have made this recipe for years and years and it is a true winner! I love how juicy the chicken or turkey is and the wonderful smoky flavor! It is a simple recipe to make you just need forethought as it takes 24 hours to brine!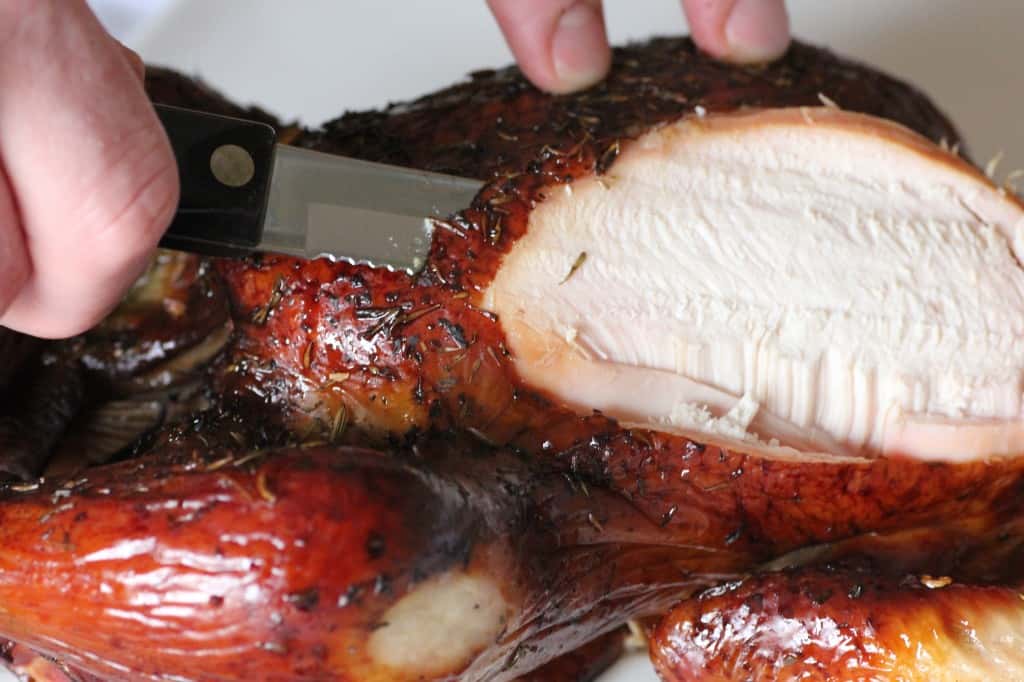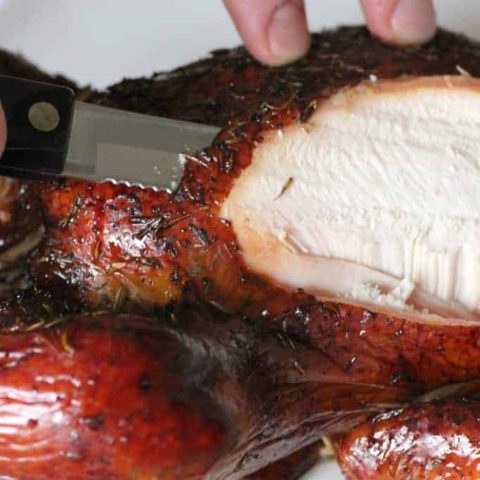 Smoked Chicken and The Best Gravy Ever!!!
Yield: 1 chicken
Prep Time: 1 day
Cook Time: 8 hours
Total Time: 1 day 8 hours
Smoked Chicken and the best gravy ever!
Ingredients
Maple Brine for chicken or turkey
6 quarts water
1 1/2 cups Kosher salt
1 1/2 cups maple syrup (use the good stuff)
2 fresh bunches of thyme (2 Tbsp. dry)
6 bay leaves
4 large cloves garlic, crushed
2-3 Tbsp. black peppercorns
1-15 lb turkey or 2 medium sized whole chickens
Finishing touches for the bird:
Apple, sliced
Onion, peeled and sliced
Olive oil
Herbs de Provence
Best Ever Gravy
Drippings from pan ( you can add water to this if the drippings are too thick, up to 3/4 cup)
4 Tbsp. butter
4 Tbsp. flour (adjust flour if water was added to the drippings)
2 cups chicken or turkey stock
1-2 Tbsp. sherry
salt and pepper to taste
Instructions
Place all ingredients except poultry in a large stock pot. Bring to boil and cook until salt dissolves. Remove from heat and allow to cool completely.
Once cool, put the poultry in the brine and refrigerate overnight. Turn once if possible.
Prepare your smoker to a temperature of 215-225F. Remove the birds from the brine and pat dry with paper towels. Loosely stuff the cavity with onion and apple slices. Rub the entire bird with olive oil and Herbs de Provence. Place in the smoker with an aluminum drip pan underneath and smoke for 7-8 hours or until the breast temp. is 160-165F. Remove and tent with foil for 20min. while you make the gravy. Pour the drippings into a gravy separator.
For the gravy: In a small saucepan over medium heat, melt butter and when it is bubbling whisk in flour, letting the flour cook for a few seconds. Whisking rapidly pour in the drippings. Whisk in the stock and then let the gravy cook until smooth and thick enough to coat the back of a spoon, 4-5 min. Stir in the sherry and season with salt and pepper. Usually it doesn't need too much salt if any because of the brine. Pour into a gravy boat and serve with sliced turkey or chicken.
Nutrition Information:
Serving Size: 1
Amount Per Serving:
Calories: 239
Carbohydrates: 54g