I have an amazing cocktail that I have now made 4-5 times this fall, and every time it has been given rave reviews. I first got the inspiration for this Spiced Pear Apple Cocktail from Carrie at Frugal Foodie Mama with her Spiced Pear Planter's Punch on Real Housemoms.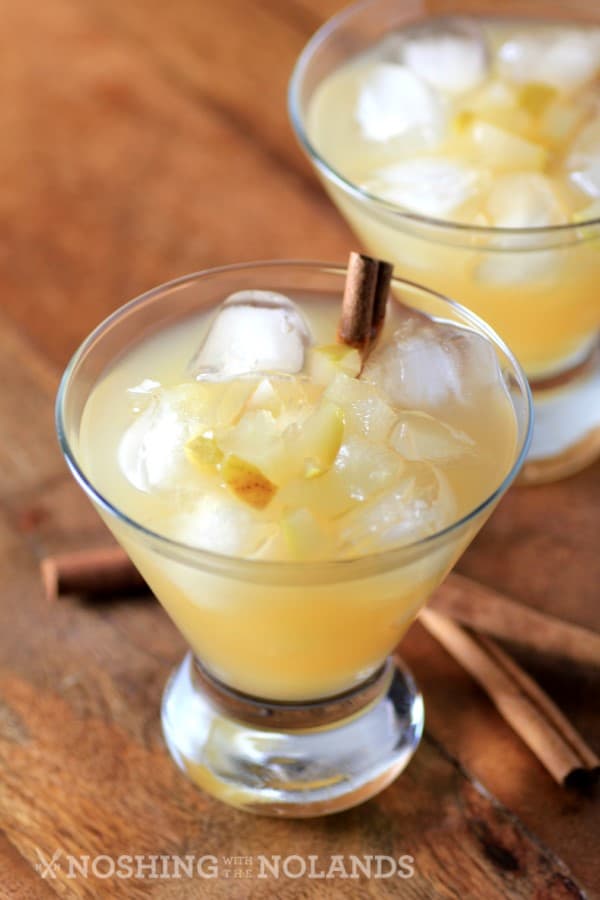 I had different ingredients on hand than Carrie had but the heart of the cocktail is the same. I didn't have a spiced rum but a Cuban or a gold rum so I spiced the simple syrup instead. I used an organic apple juice that is sold in jugs at our local gourmet store that is fabulous. The cocktail is divine for fall and will be a huge hit for your Thanksgiving celebrations too.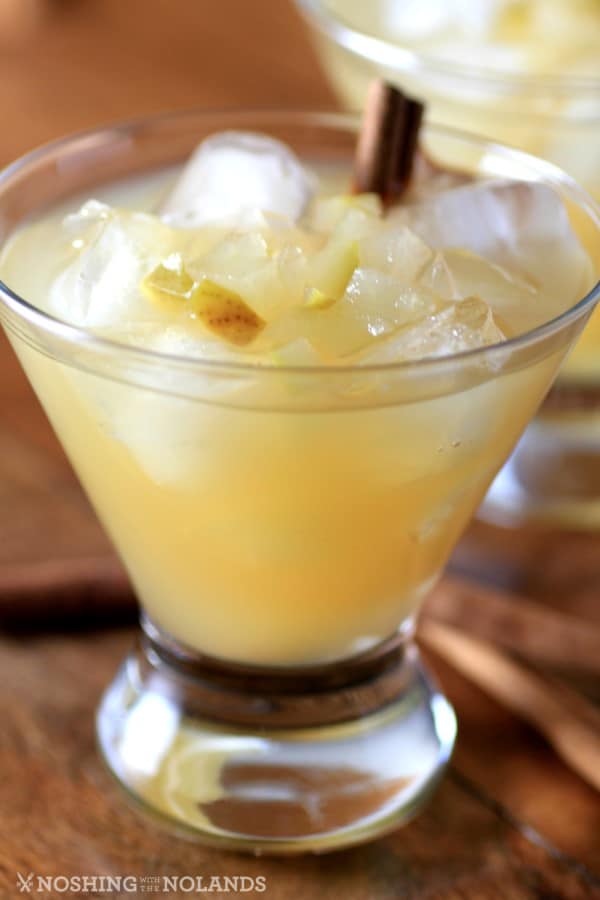 I loved the pairing of the organic apple juice with the sweet pears. The added cinnamon stick makes a great utensil to get the delicious pears from the bottom of the glass. I made this cocktail in a pitcher and then later I doubled the recipe and served it in a large jug. It is a great make ahead cocktail that is easy to assemble over ice with a spoonful of the pears and a cinnamon stick.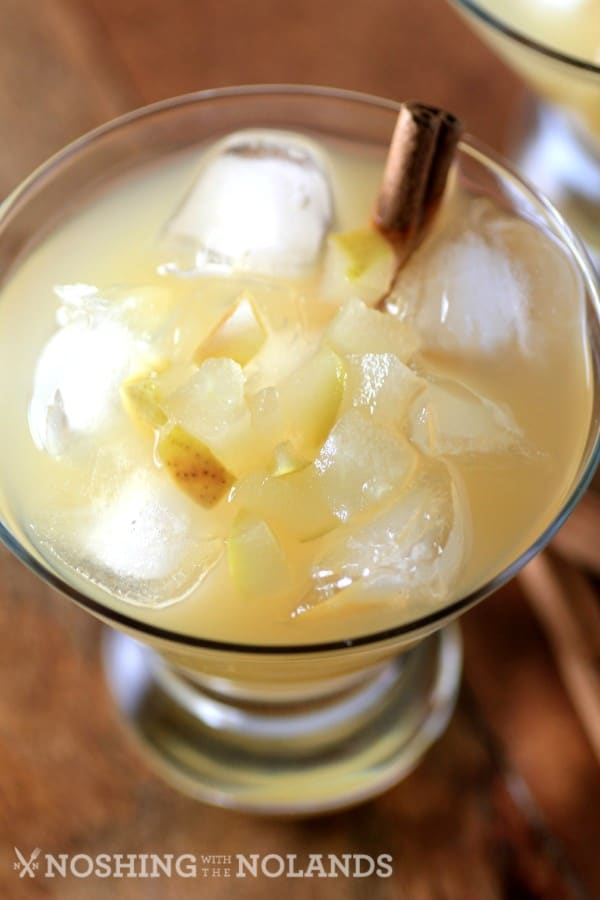 Cool and crisp, sweet and refreshing, your company will be asking you to make more, mine did!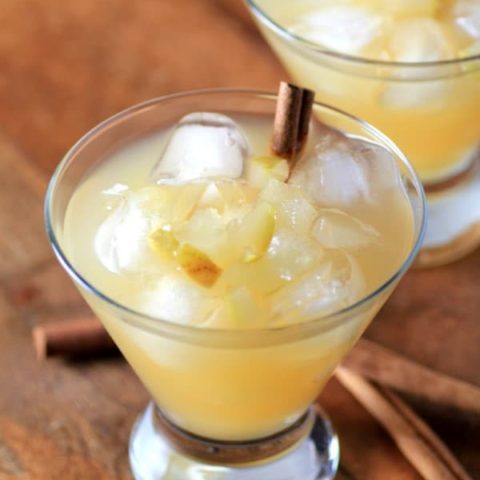 Spiced Pear Apple Cocktail
Yield: 1 pitcher or 6 cocktails
Rum, cinnamon, pears and apple combine to be a perfect fall libaiton with this Spiced Pear Apple Cocktail.
Ingredients
Infused Simple Syrup
1/2 fresh pear, chopped
2 cinnamon sticks
1/2 nutmeg (optional)
1 cup sugar
1 cup water
Cocktail
6 oz. good quality Cuban rum or gold rum
4 oz. infused simple syrup
2-4 cups organic apple juice
Cinnamon sticks for garnish
Instructions
To make the simple syrup, mix the water and sugar together in a small pot and let come to a boil over medium heat, stirring occasionally. When the syrup is clear add the pears, cinnamon and nutmeg and let boil for 1 min. Remove from heat and let steep until cool. Strain the simple syrup through a wire mesh sieve. Reserve the pears and discard the cinnamon and nutmeg. Refrigerate both the simple syrup and the pears until cold.
For the cocktails, to a pitcher add the rum, simple syrup, and apple juice, using how much to taste. Refrigerate until ready to use. For each cocktail serve over ice and garnish with a teaspoon of the pears and a cinnamon stick.