The flavors of fall are so fantastic. Earthy spicy flavors that you associate with only this time of year. Cloves, nutmeg, cinnamon that are in pies, ham, cookies and so much more. I will give to you five (maybe six) days of Thanksgiving to help you prepare your menu for the big turkey day. Today we start off with a cocktail that is inspired by all the spices of the fall. A rich sipper that will warm your soul. Something special to celebrate this time of year with your family and friends. Enjoy!!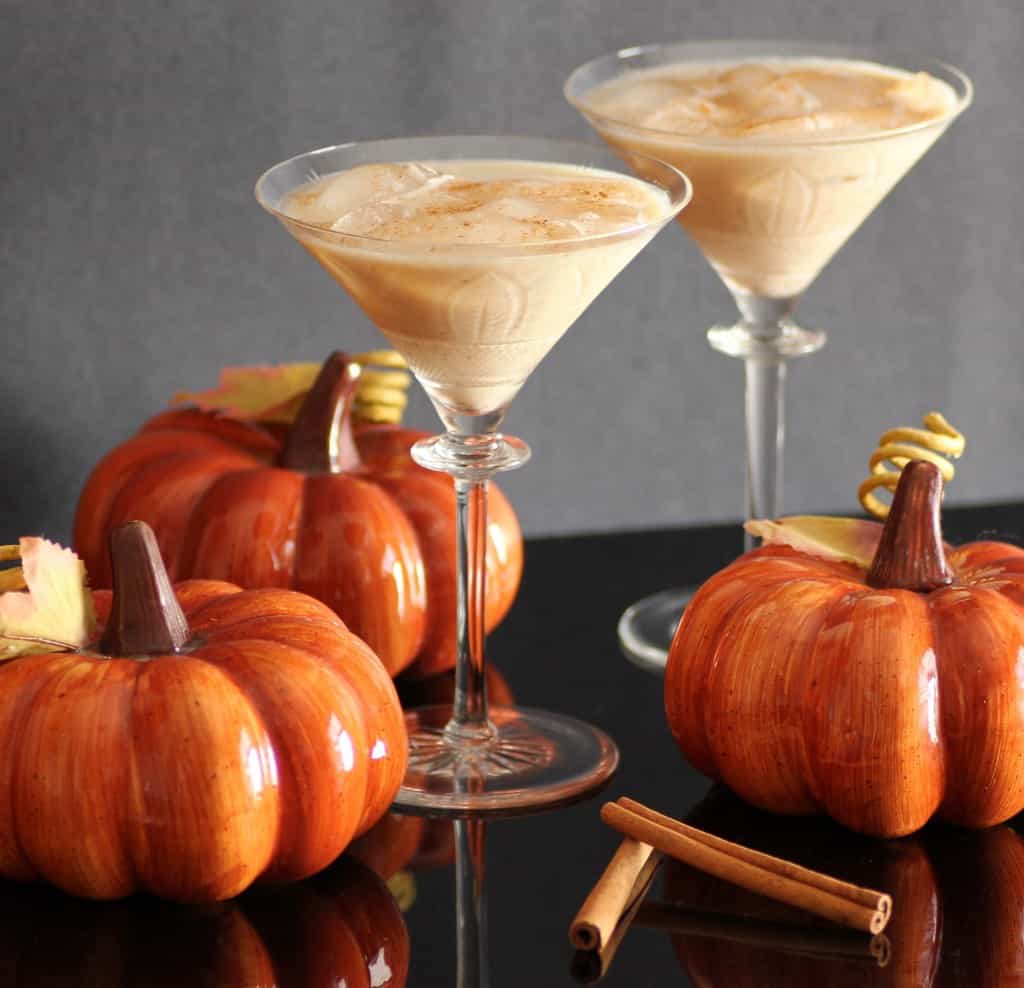 A delicious Fall sipper!!
Recipe type:
Pumpkin Pie Martini
Ingredients
1 oz. Bailey's Irish Cream
1 oz. Amaretto
½ oz. Goldschlager
1 oz. half and half cream
Dash of cloves
Dash of nutmeg
Cinnamon for garnish
Instructions
Place all the ingredients except the cinnamon in a cocktail shaker over ice. Shake 12 times. Pour over ice in martini glasses and sprinkle with cinnamon. Enjoy!!