Best Cast Iron Southern Cornbread
Do you love cornbread? Do you find that is can be too dry or too crumbly that you have trouble when you try to put a little butter on it. This won't happen with this gorgeous Best Cast Iron Southern Cornbread! This cornbread is moist and holds together beautifully and you can slather the butter right on top of each slice if you like!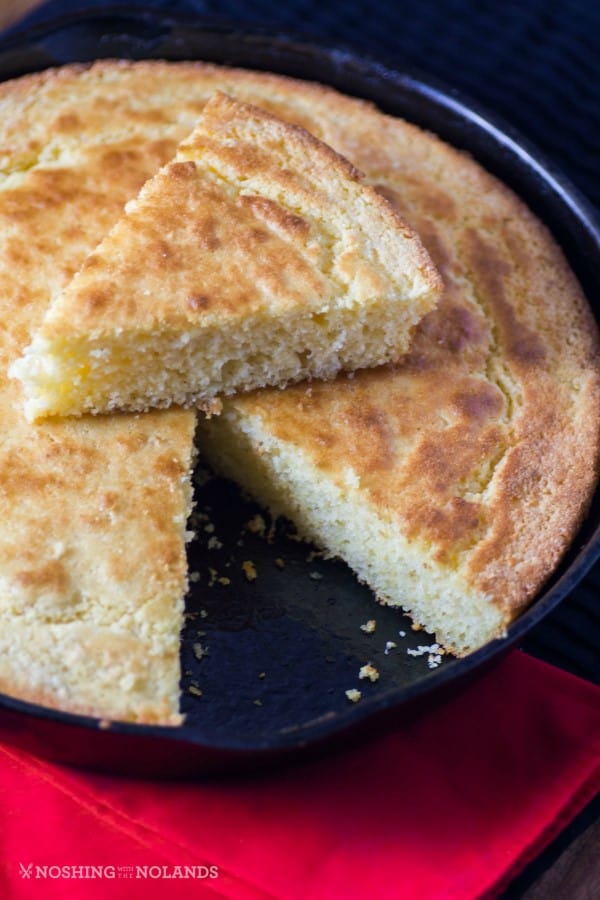 Plus there is no fiddling with muffin cups to make muffins it is all just poured into a cast iron pan. It slices magnificently and your pan needs very little clean up either. I also like the rustic charm of serving this right out of the cast iron pan. It is an easy recipe to make for a BBQ and everyone will be crowded around wanting more!!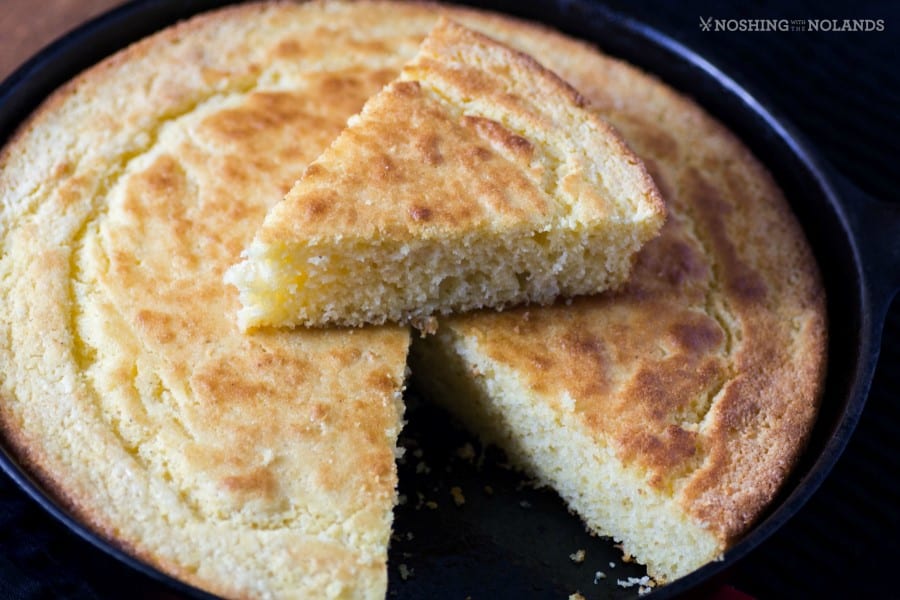 Our daughter Amber is on a cornbread kick at the moment so she was thrilled and really liked this recipe. She is becoming a bit of an afficionado of cornbread as she has been ordering it everywhere we go and been making it at home too. Her complaint of other cornbread is that they fall apart or have little bits of hard corn in them. This has neither of those issues.
Whip up a pan today, cornbread goes wonderfully with so many dishes, ENJOY!!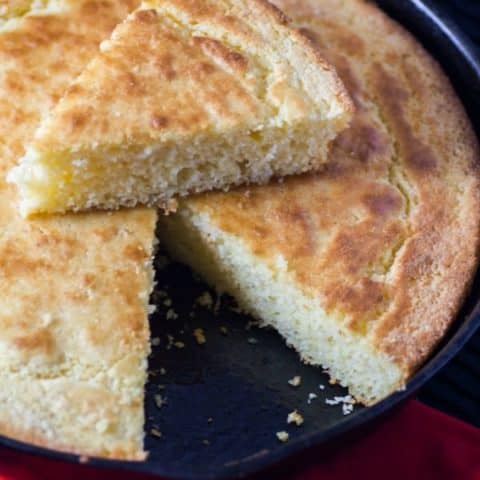 Best Cast Iron Southern Cornbread
Yield: 10-12 servings
Prep Time: 10 minutes
Cook Time: 25 minutes
Total Time: 35 minutes
A perfectly delicious Cast Iron Southern Cornbread that will not crumble to pieces and is moist and easy to make!
Ingredients
1 cup cornmeal
1 cup buttermilk
1/2 cup milk
1 cup flour
1 Tbsp. baking powder
1 tsp. salt
1/4 cup sugar
1 large egg
1/4 cup butter (melted) + 2 Tbsp. for the pan
Instructions
Preheat the oven to 400F.
Mix the two milks and the cornmeal together in a medium bowl and set aside for 5 min. Whisk together the flour, baking powder, salt and sugar.
Stir into the milk mixture the egg and 1/4 cup melted butter. Add the liquid to the dry ingredients and stir until just combined, batter will still be lumpy.
Heat the 10" cast iron pan on low and melt the 2 Tbsp. of butter. Pour the cornbread batter in and bake for 20-25 min. until set and golden brown.