Best Three Cheese Ranch Pasta Salad – Real Housemoms
Today we are featuring a recipe over at Real Housemoms, Best Three Cheese Ranch Pasta Salad will have everyone craving more and more of its' cheesy goodness. Yet, it won't way you down as it is full of veggies too! This is a great salad for any gathering, BBQ or picnic. A recipe that you can improvise also with and add your favorite cheese and veggies. It could even have some chicken or ham added in and it would be great too!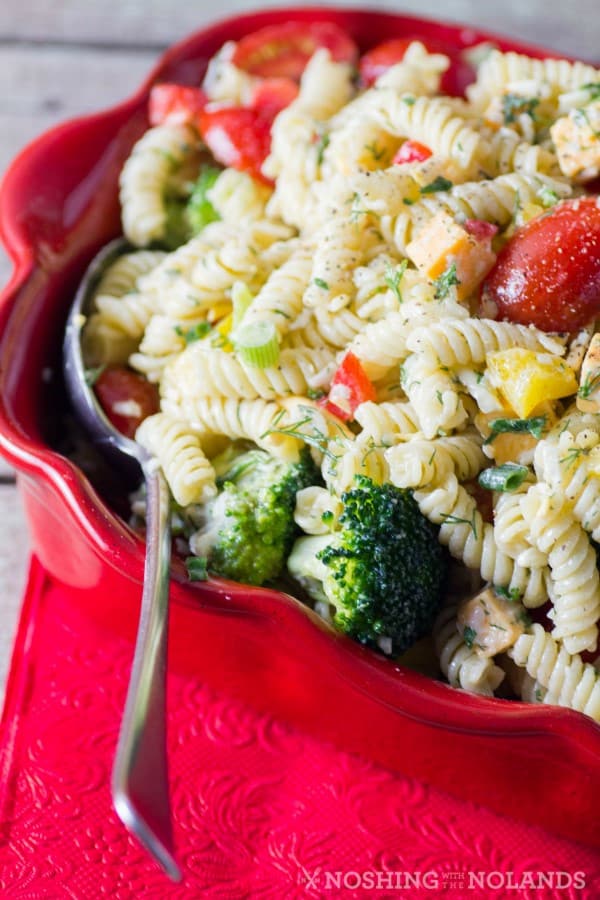 This salad also has the sweet and citrusy taste of dill to liven things up and makes it taste fresh and wonderful. It is better if it is made ahead of time to let the flavors meld. It is also fun with the spiral or fusilli pasta instead of macaroni for a nice variation. The recipe makes up a nice big batch so you can have lots to share with family and friends. It will be a side dish that you will love to share.
With the weather already heating up we can get an early start on outdoor dining and this salad will be a front runner for your parties. We did our deck last year so I can't wait to be outside dining more!! I can smell the BBQ going, better head into the kitchen and whip this salad up again!!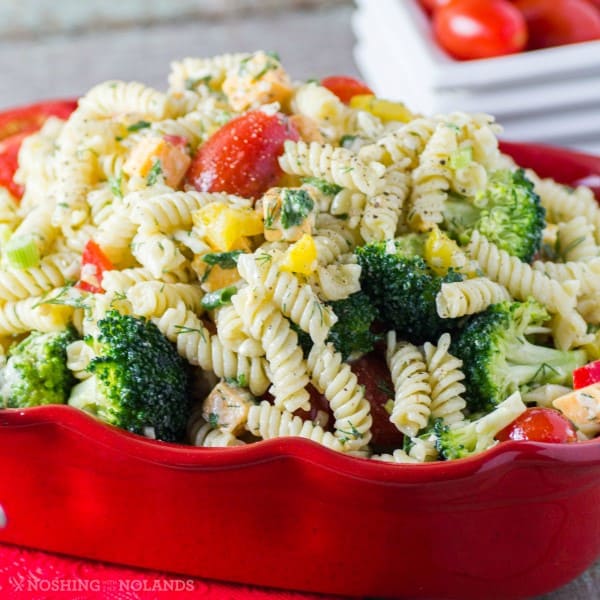 Come over to Real Housemoms for the full post and RECIPE and while you are there check out all they have to offer. It is an amazing site full of recipes, roundups, DIY, lifestyle and more!!