The Keg Lobster Summer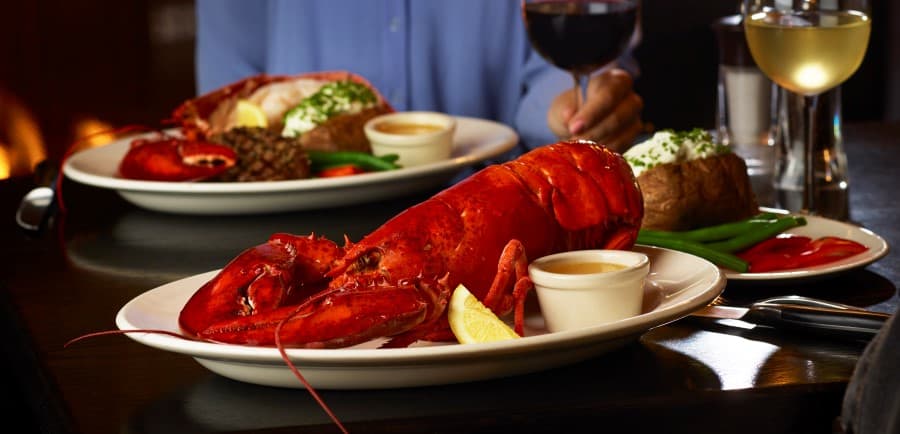 The Keg Lobster Summer, aaaahhh, nothing is better than a great meal at my favorite restaurant. When it is lobster season The Keg has a special menu that is entirely lobster!! There is still lots of time to grab a great lobster meal as Lobster Summer promotion runs until August 28th. Here is the full menu and what we indulged in last night.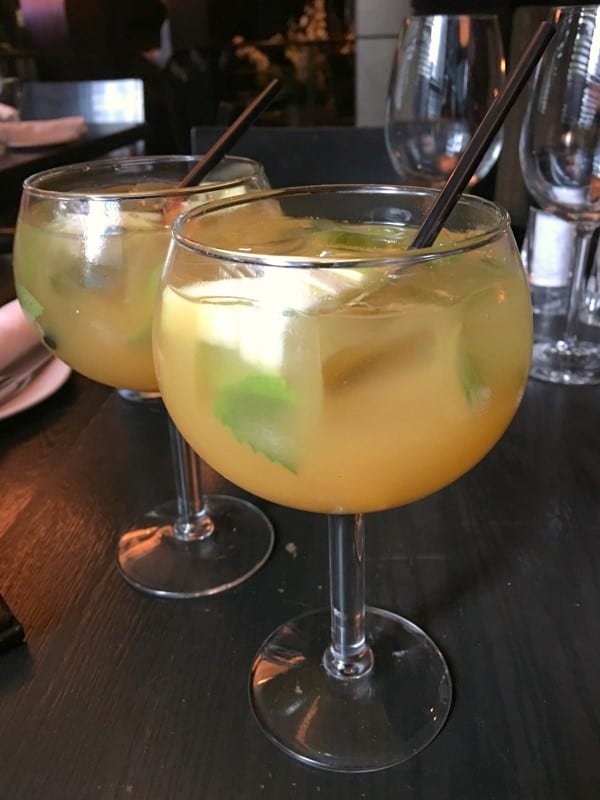 First of all, we had to start with their White Wine Sangria, it is hands down the best sangria I have ever had. Gorgeous chunks of apples and peaches float in a perfectly balanced cocktail. I knew that Colleen, my dining partner and I were having this even before we got there!!
The Keg Lobster Summer Menu
STARTERS
Lobster Gratinée: Oven-baked lobster with garlic, herbs and melted Monterey Jack and cheddar cheeses.
Bacon Wrapped Lobster: Succulent Atlantic lobster wrapped in Applewood smoked bacon.
Served with a zesty martini cocktail sauce.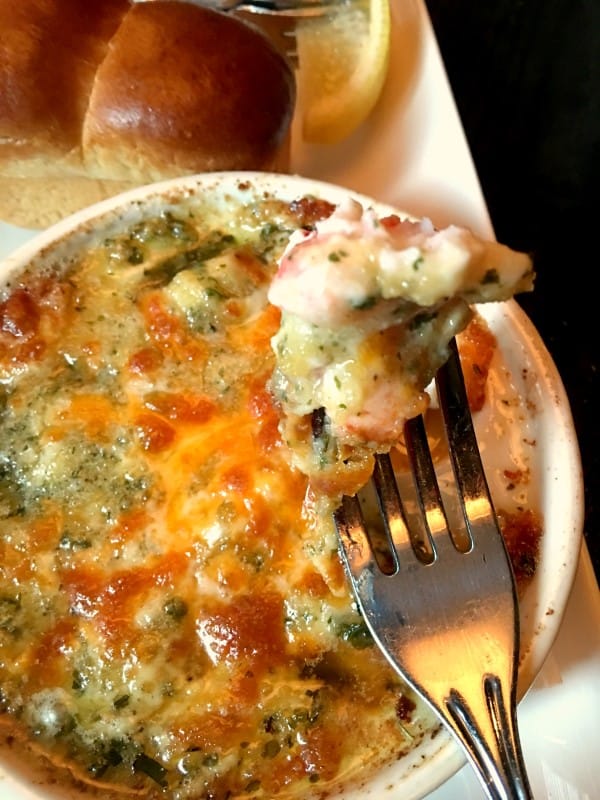 Pictured is Lobster Gratinee
CASUAL PLATES
Crispy Lobster Tacos: Tossed in crispy rice, golden fried lobster on warm tortillas
with cabbage slaw and cilantro.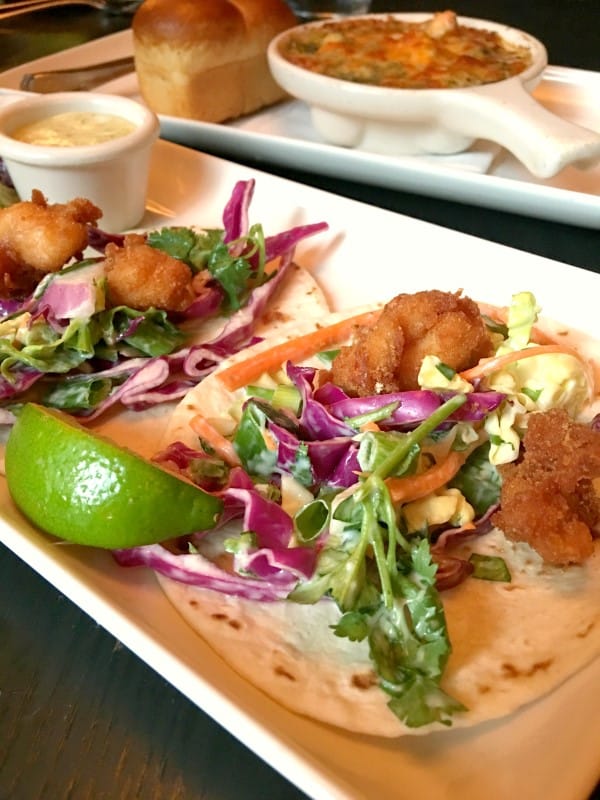 Pictured is Crispy Lobster Tacos
MAINS
Served with your choice of:
Baked Potato ∙ Roasted Garlic Mashed Potato ∙ Keg Fries ∙
Twice Baked Potato (contains bacon) ∙ Asiago Rice ∙ Mixed Vegetables
Lobster Sirloin: Our sirloin topped with lobster, shrimp, scallops and asparagus spears,
finished with our house crafted lobster velouté sauce. (6oz)
Pictured is Lobster Sirloin
Steak and Half Lobster: A tender sirloin steak grilled to perfection with a fresh, half Atlantic lobster.
Served with hot butter and lemon. (6oz) ∙ (8oz)
Lobster Tail Dinner: A large Atlantic lobster tail, served with your choice of accompaniment. (12oz)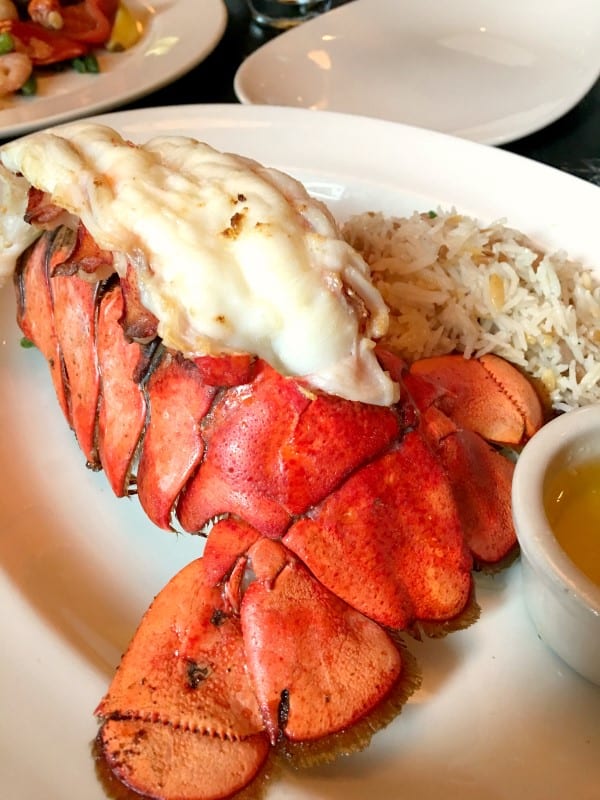 Pictured is Lobster Tail Dinner
Whole Atlantic Lobster: Two pounds of sweet and succulent fresh Atlantic lobster.
Served with hot butter and lemon.
There is our meal along with the lobster menu, pretty impressive isn't it!! Every single item on their menu is drool worthy and hence an explosion of flavours for you to enjoy!! The Keg has been serving customers since 1971, that is 45 years of gorgeous dishes served. They have always had exceptional service and quality food in a comfortable atmosphere. These three areas they excel at and I would like to thank Mark again for his wonderful attentiveness to our meal last night.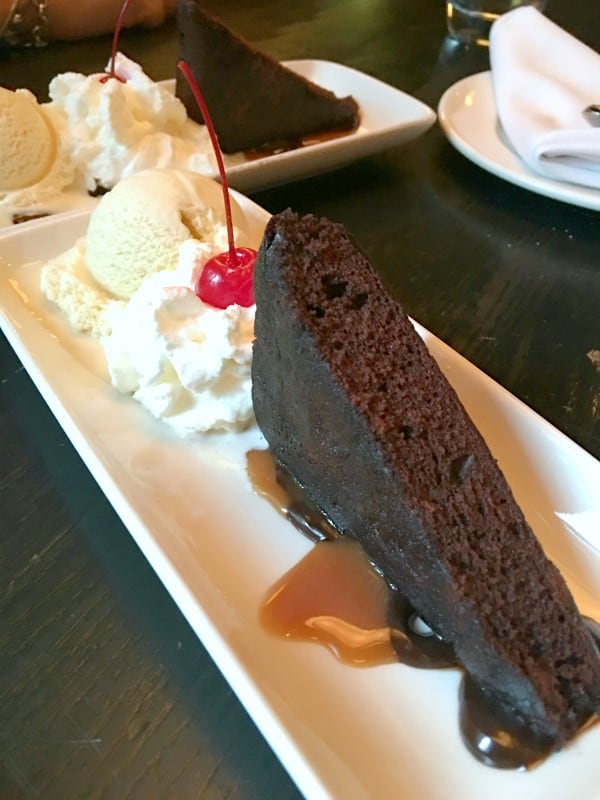 Oh and finally, I almost forgot there was dessert to enjoy also. You can have always get a gorgeous big slice of Billy Miner's Pie but I love their Sweet Minis and especially the Fudge Brownie!! Just the right size for a scrumptious sweet treat!!
To find out about other promotions, come and follow The Keg!!
Twitter: @TheKeg
Instagram: @TheKegSteakhouse
Facebook: facebook.com/kegsteakhouseandbar